The are a surprisingly large amount of things to see and do in Seville, and below is just a small selection to get you started. Included is the world's largest cathedral, Seville Cathedral, a royal palace that was used to film some scenes for Game of Thrones, the magnificent Plaza de Espana, and the world's largest wooden structure, Metropol Parasol. For a great selection of hotels in Seville, check out Agoda Seville.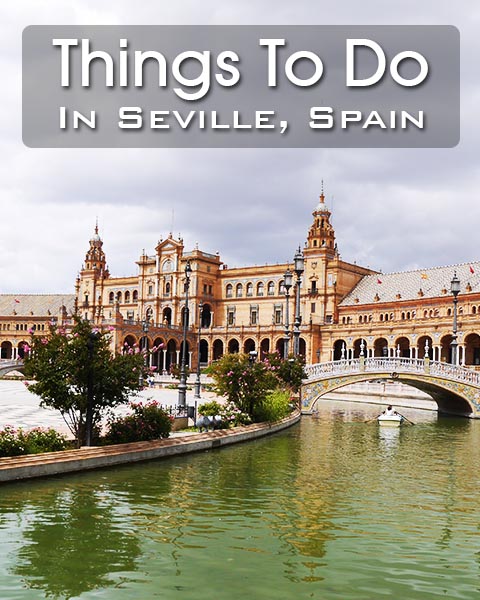 1. Seville Cathedral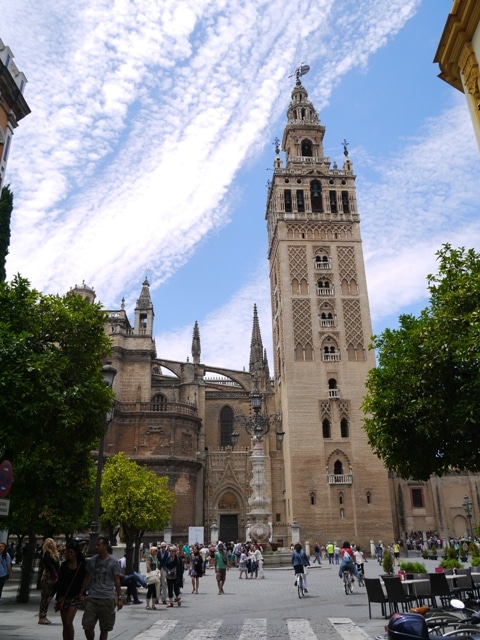 Seville Cathedral is the largest cathedral in the world and the third largest church in the world. It's also a UNESCO World Heritage Site. For opening hours and ticket prices, see the official website at catedraldesevilla.es.
2. Plaza De Espana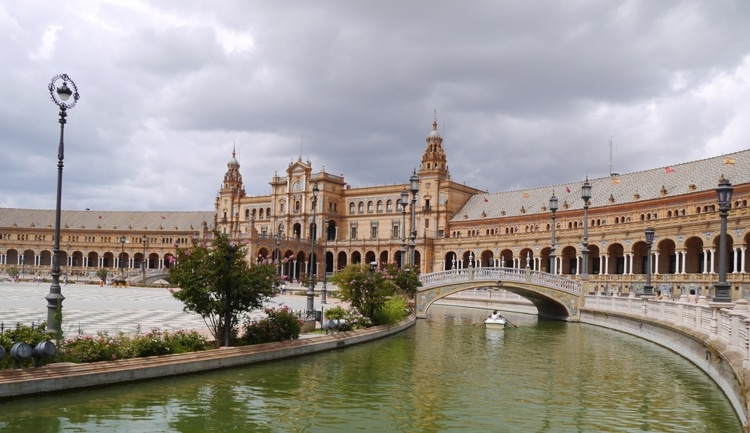 Plaza de Espana was built for the Ibero-American Expo World Fair of 1929 and is a landmark building in Seville. Plaza de Espana is located in Maria Luisa Park.
3. Metropol Parasol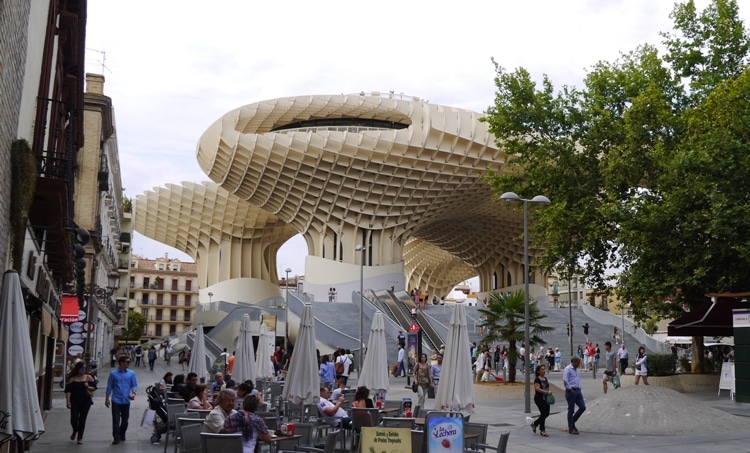 Metropol Parasol is the largest wooden structure in the world, and is located in La Encarnacion Square.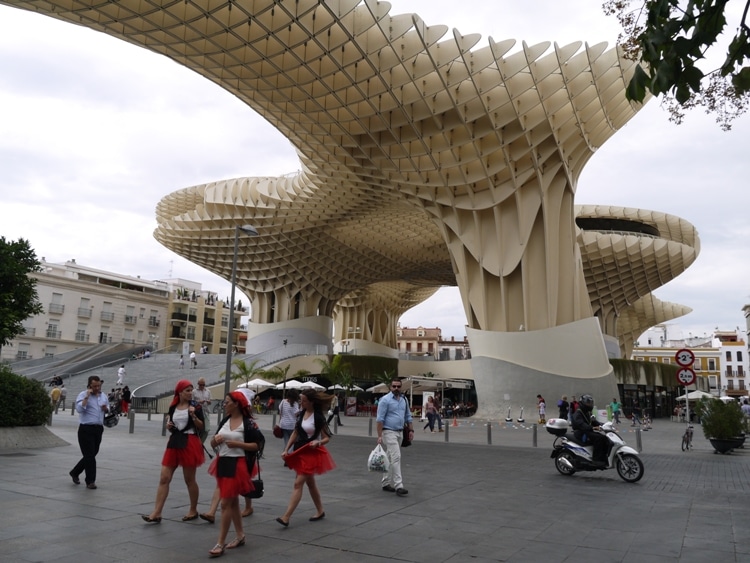 It was completed in 2011 and is known locally as Las Setas de la Encarnacion (Encarnacion's Mushrooms).
4. Alameda De Hercules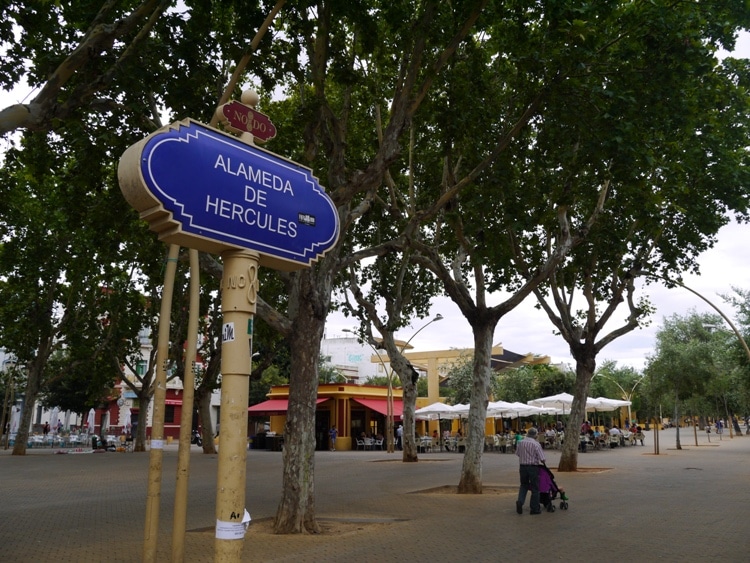 Alameda de Hercules is a public square that was built in 1574. There are roman columns at either end of this public space and lots of cafes, restaurants and bars. La Alameda is also know as the nightlife area of the city. It has many gay-friendly bars and clubs as well.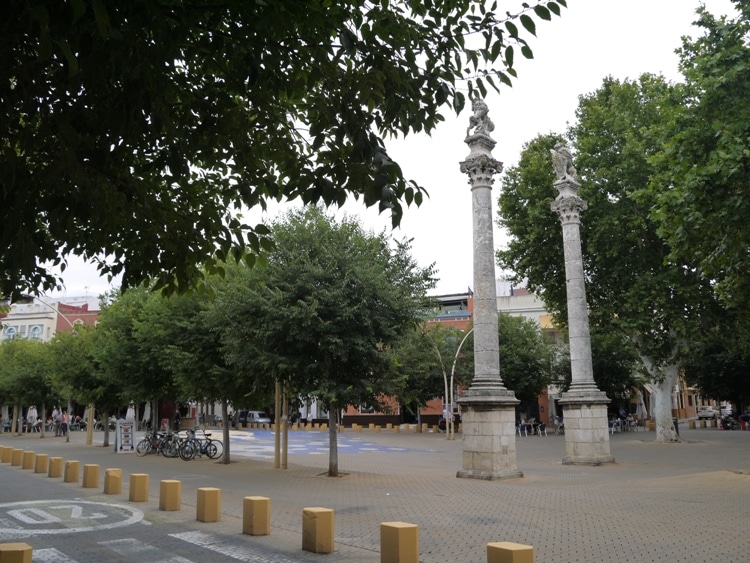 5. Hotel Alfonso XIII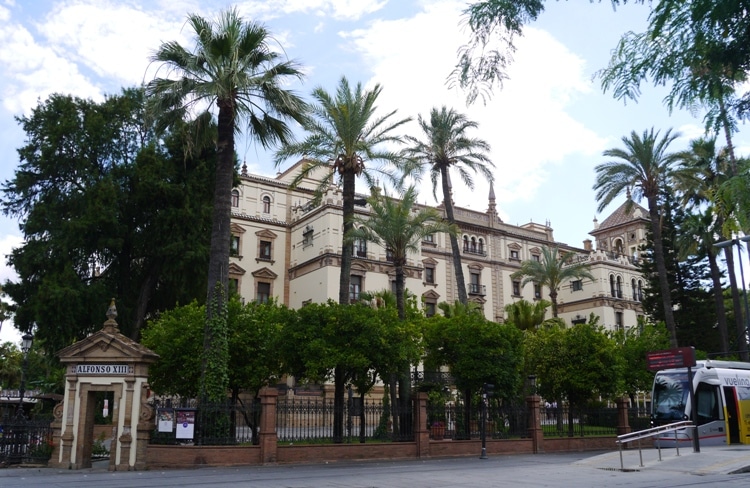 Just like the Plaza de Espana, Hotel Alfonso XIII is a historic building that was also built for the Ibero-American Expo of 1929. The official opening was attended by King Alfonso XIII and Queen Victoria Eugenie of Battenberg. The hotel is owned by the city but run by Starwood Hotels. Click here for more information about Hotel Alfonso XIII.
6. General Archive Of The Indies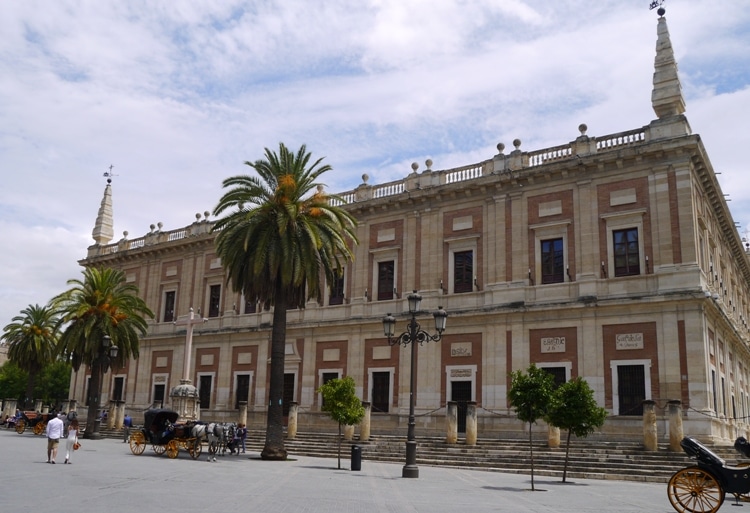 The General Archive of the Indies is located next to Seville Cathedral and contains important documents relating to the history of the Spanish Empire in the Americas  and the Philippines. This is a UNESCO World Heritage Site.
7. Real Alcazar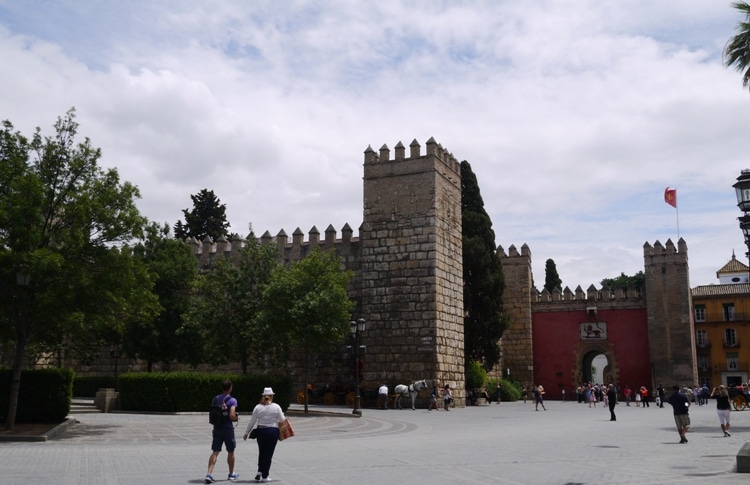 Real Alcazar is the oldest royal palace in Europe that's still in use, and is the official Seville residence of the royal family. The palace is said to be one of the most beautiful in Spain. Part of the fifth season of Game of Thrones was filmed in Real Alcazar.
8. Hospital De La Caridad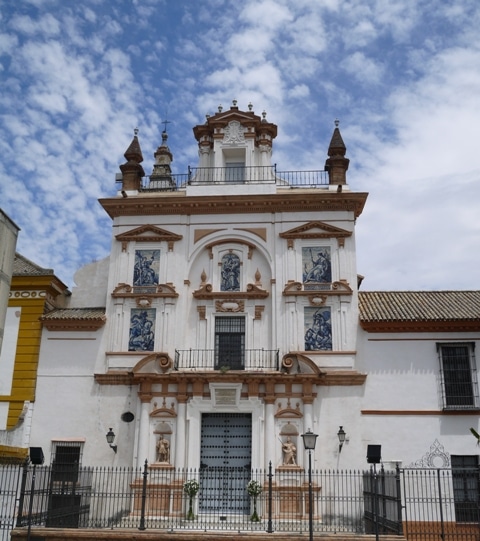 Hospital de la Caridad has been around since 1674, and still cares for elderly patients. The hospital's chapel is open to the public.
9. Plaza De San Lorenzo Church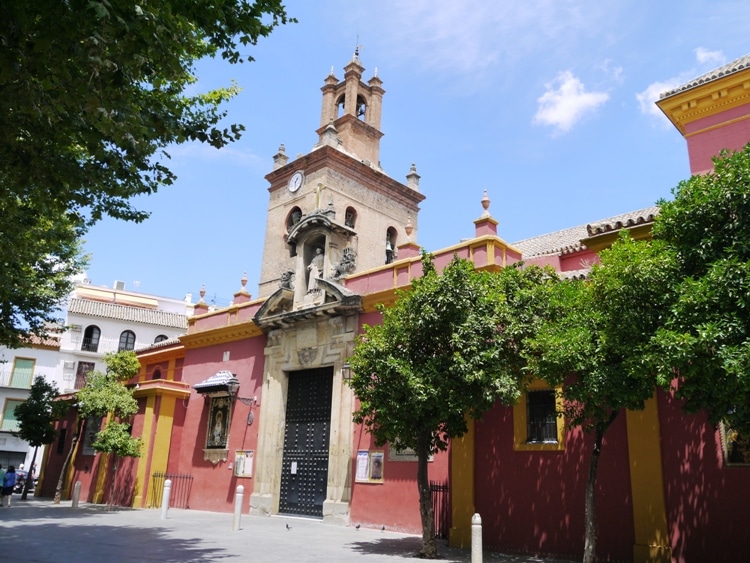 This church has a statue of San Lorenzo on the main altarpiece. San Lorenzo (Lawrence of Rome) was martyred in 258. The church stands next to a beautiful square that's filled with orange trees.
10. Torre Del Oro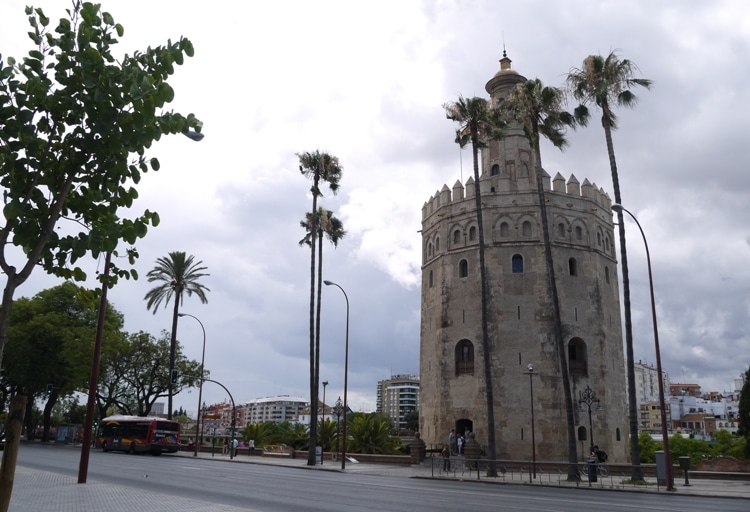 Torre del Oro is a military watchtower that was built during the 13th century. It stands next to the Guadalquivir river.
11. Guadalquivir River Boat Cruise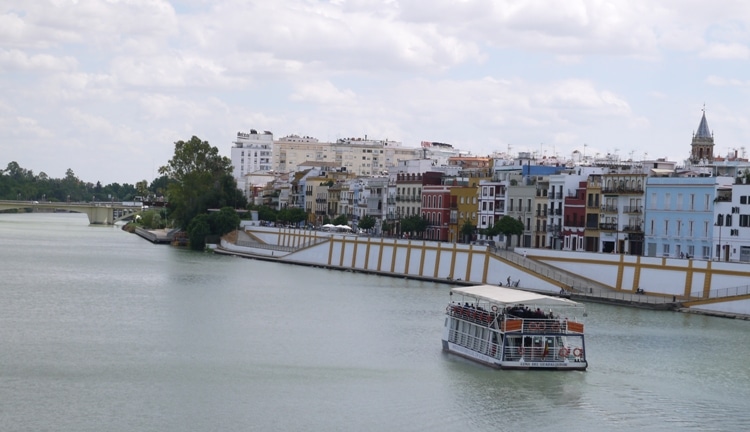 Taking a river boat cruise along the Guadalquivir is considered by many to be an essential Seville experience.
Where To Stay In Seville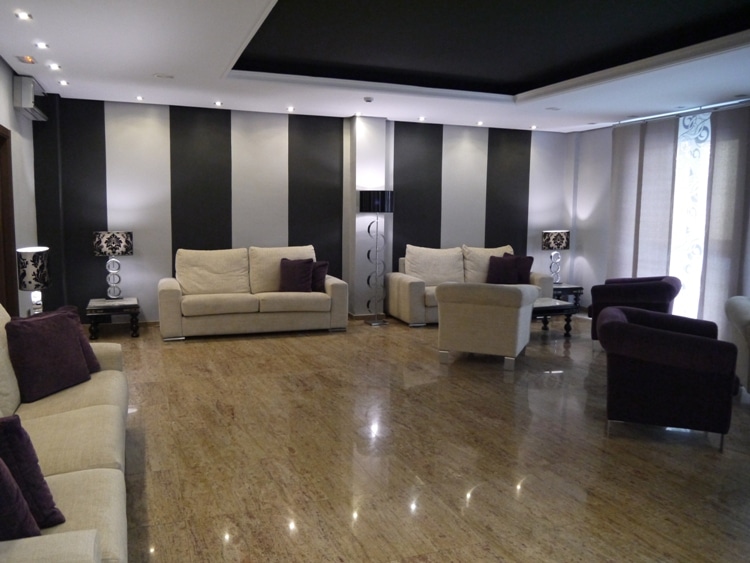 For our time in Seville we stayed at Hotel Venecia, a great place with super-fast wifi (70 Mbps) in the old town area. For other great apartments and hotels in Seville, check out Agoda Seville.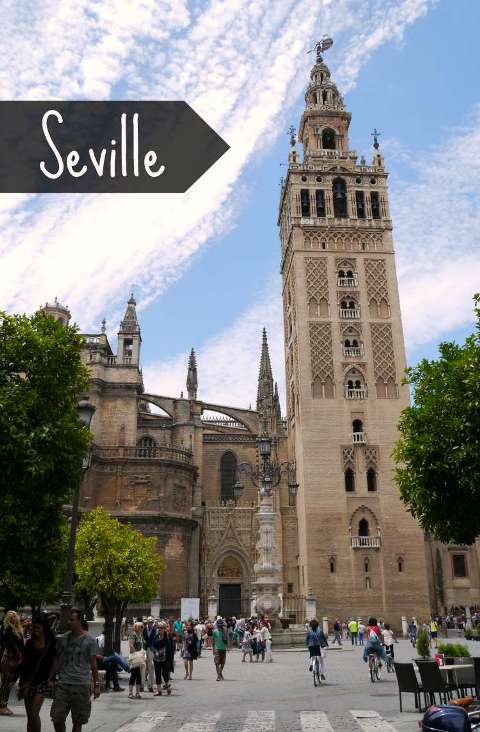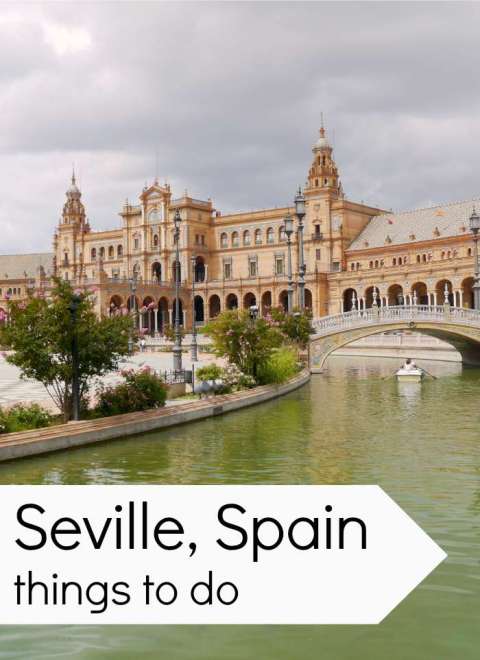 You can help us spread the travel vibe by pinning the images above to Pinterest. Thanks.