Vientiane is pretty small for a capital city and has a quite laid-back and sleepy atmosphere. But there's enough to keep you occupied for a few days. Here's our pick of the top top 7  things to do in Vientiane.
COPE Visitor Centre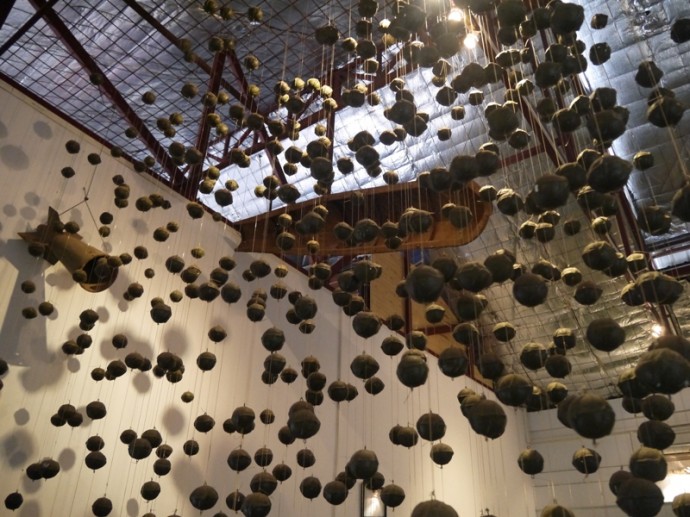 If you only have time to visit one place in Vientiane, then come here. This is definitely the best attraction in Vientiane and is a place that everyone should visit. COPE was formed in 1997 in response to the need to provide UXO (unexploded ordnance) survivors with the care and support that the need. This is mainly by supplying them with orthotic and prosthetic devices.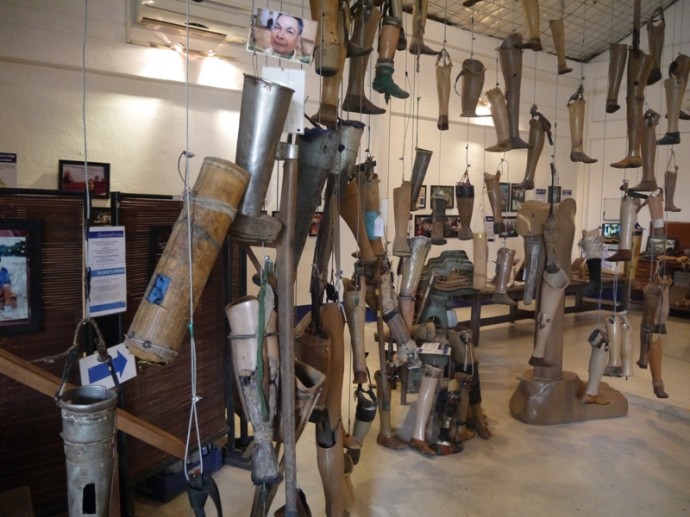 COPE tells the story of USA bombing missions over Laos from 1965-1973, when around 260 million submunitions were used, of which between 13-78 million did not explode. It's very sad that the USA always feels the need to bomb innocent civilians. There is simply no excuse for dropping millions of cluster bombs on civilians.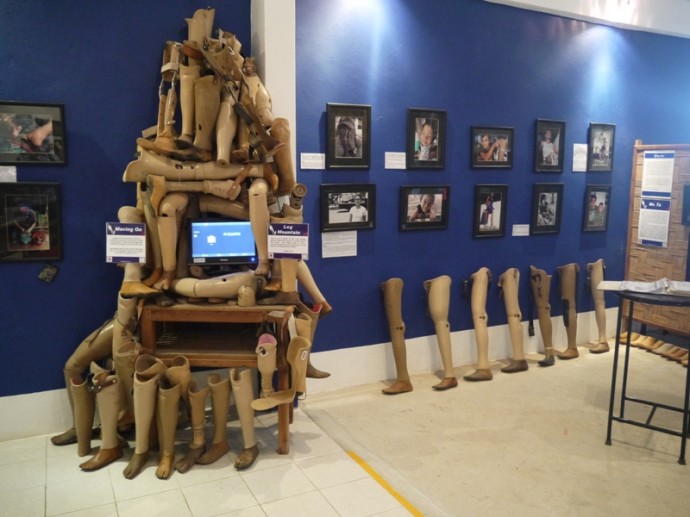 As well as taking a look around the visitor centre, you can also spend some time watching various films about cluster bombs. These have been used in many parts of the world, and it makes me both sad and angry to think how countries like the USA, UK and Israel are so willing to devastate the lives of innocent people for nothing.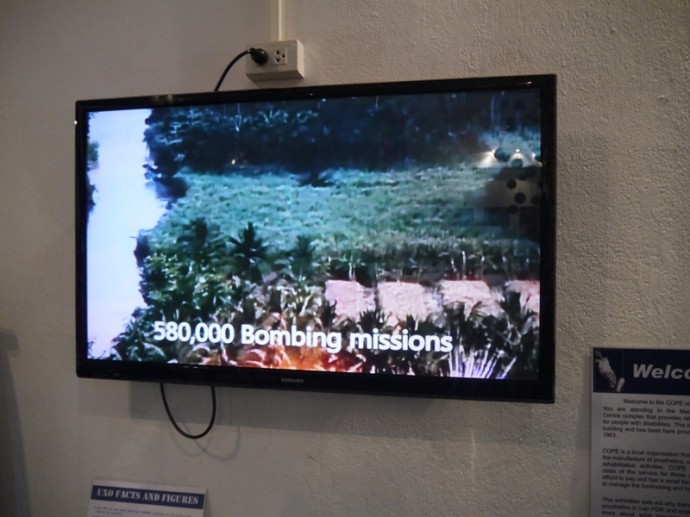 This exhibition has been a real education for me, as it shows how individual people are affected by cluster bombs. It's over 40 years since the bombing missions by the USA, but hundreds of people a year are still being killed or injured by those cluster bombs. Around 50% of these are children.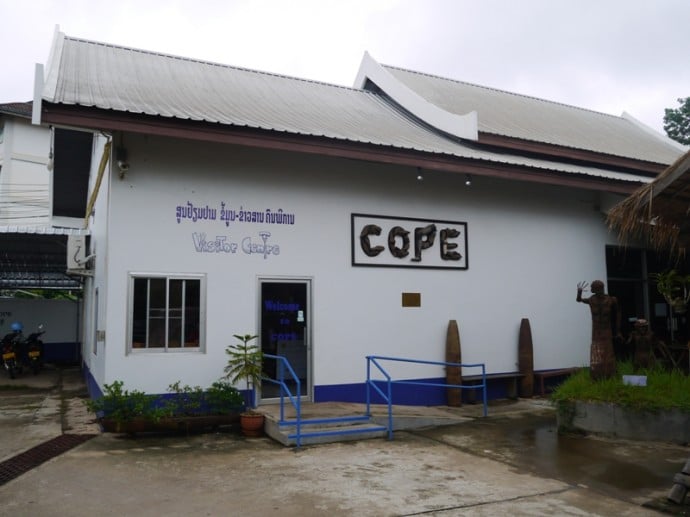 Imagine having to wear one of these for the rest of your life just because the USA decided to drop millions of cluster bombs on your country. It's truly shocking what some countries will do to innocent civilians.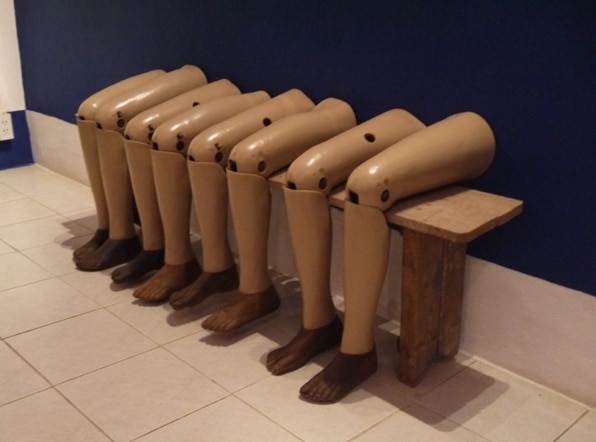 COPE Movie
COPE Visitor Centre Details
Website: copelaos.org
Opening Hours: Sun-Sat 09:00-18:00
Entry: Free
COPE Visitor Centre Map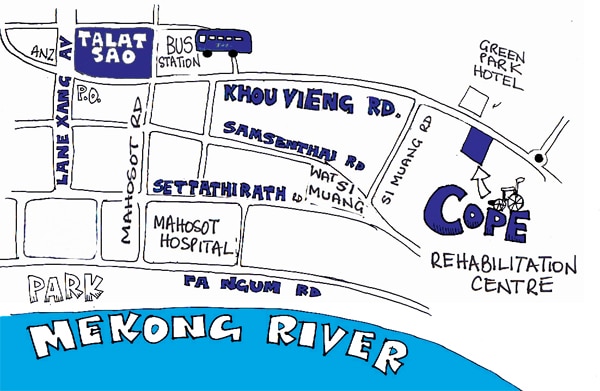 Patuxai & Patuxai Park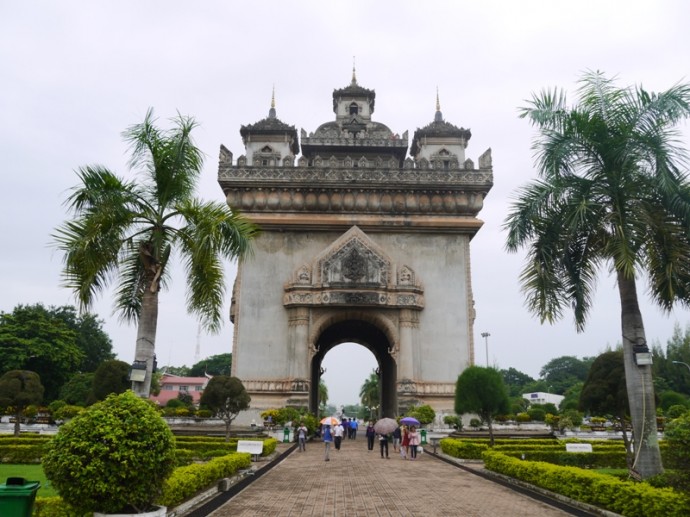 Patuxai is a huge structure that resembles Paris' Arc de Triomphe, and is located at the northeastern end of Avenue Lane Xang.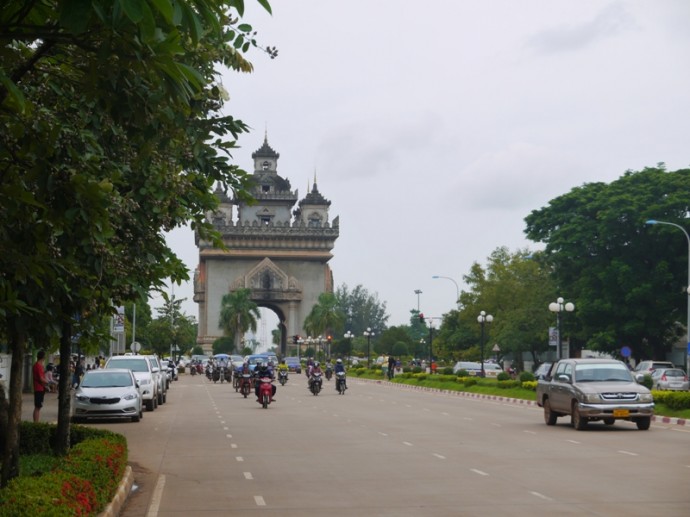 As you approach Patuxai from Avenue Lane Xang, it looks quite impressive, but up close it's often described as a monster of concrete.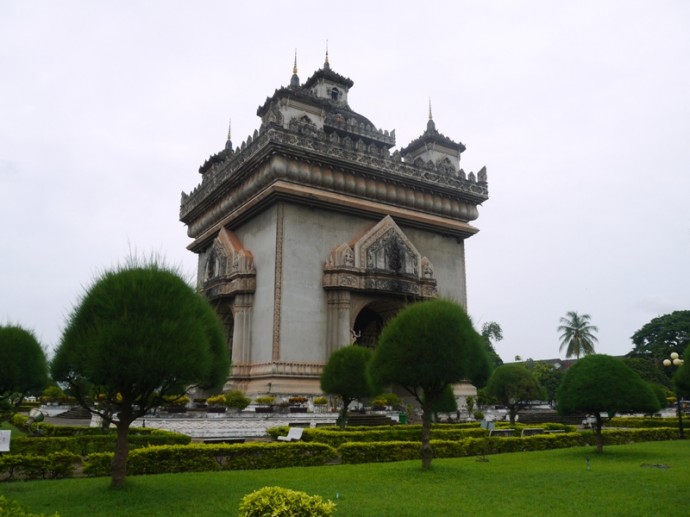 The building of Patuxai was started in 1962 but never finished. The area is now popular with local people as a gathering place. Perhaps the best thing about Patuxai are the views from the top.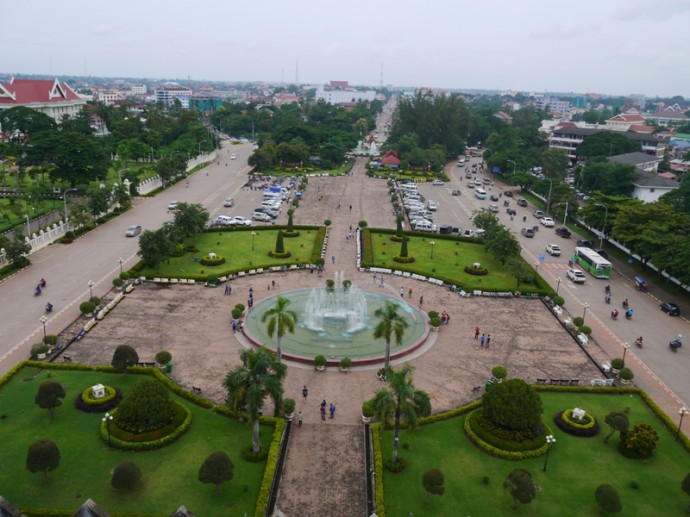 You can see the whole of Vientiane from the top, with the best views being towards Patuxai Park and Avenue Lane Xang.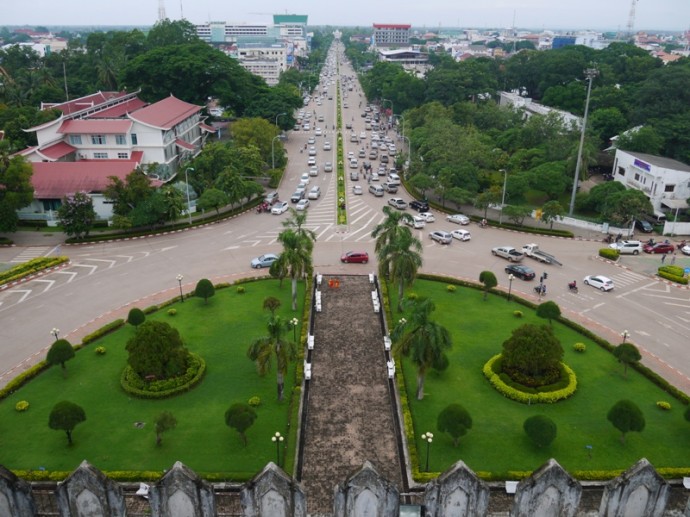 Videos Of Patuxai
Pha That Luang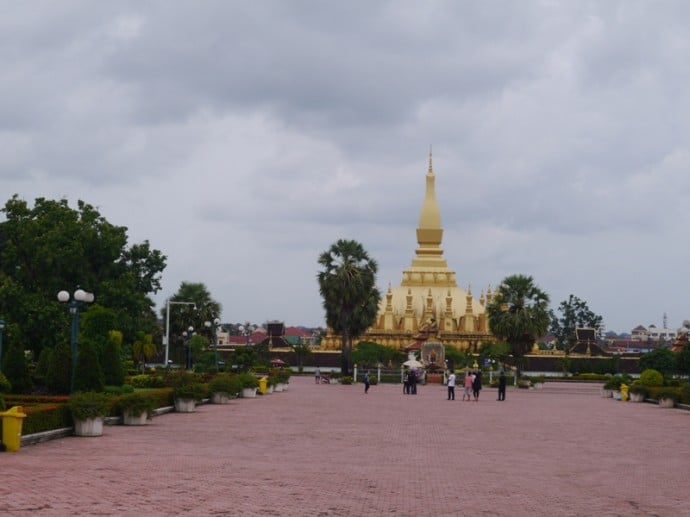 Pha That Luang is generally considered to be the most important national monument in Laos. You could easily spend a couple of hours exploring the stupa and surrounding temples.
The stupa is thought to have existed since as early as the 3rd century when it was built as a Hindu temple. It later became a Buddhist temple.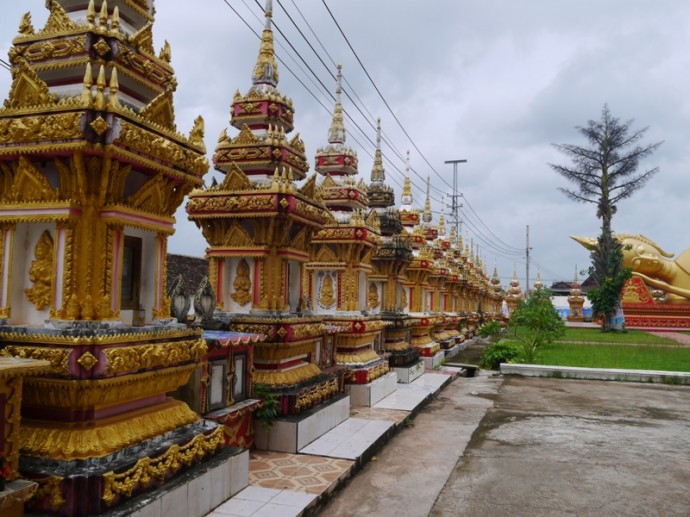 The stupa is open to the public and costs 5,000 Kip ($0.65) to enter. The surrounding temples are free to enter, although most were closed when we were there.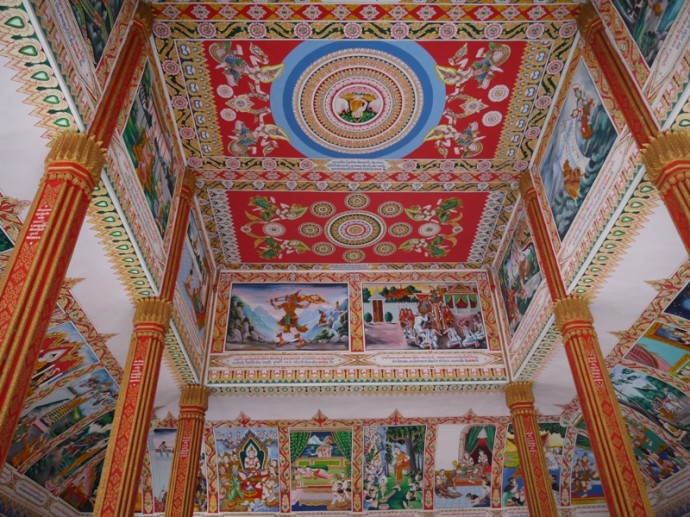 There is one temple area with open sides that is worth spending some time at, as it has a beautiful and colorful ceiling.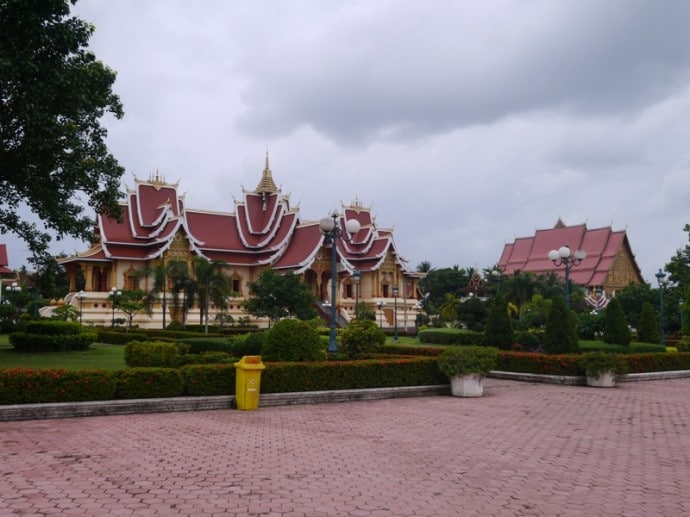 As is befitting a national monument, this area is very well looked after.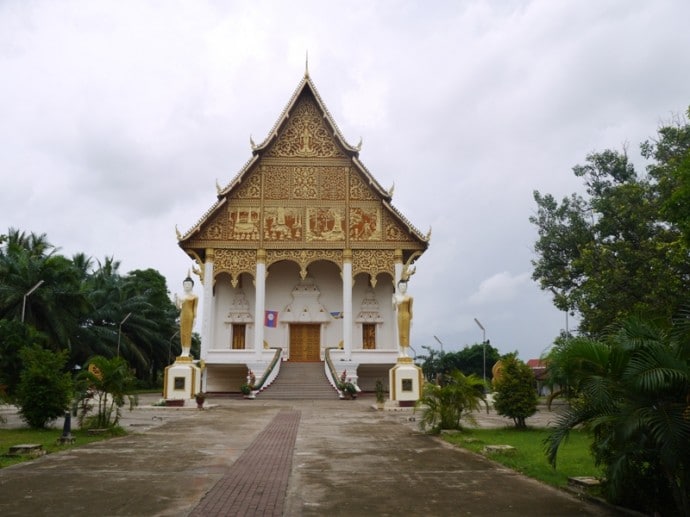 Video Of Pha Tha Luang
That Dam (Black Stupa)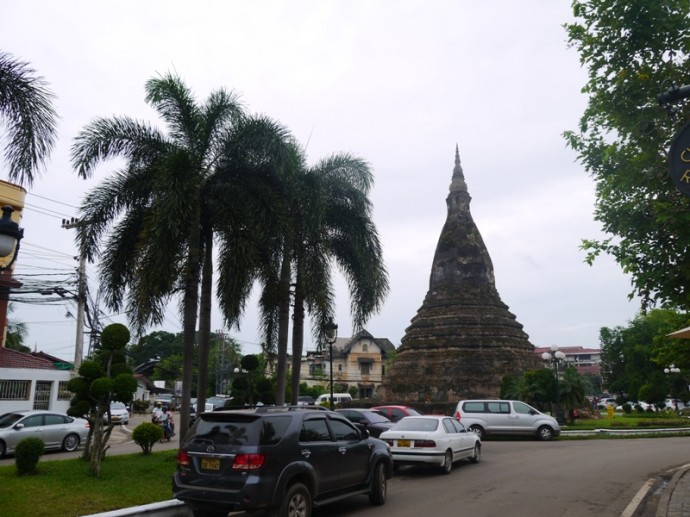 There isn't much to see here except a black stupa in the middle of a roundabout. What makes it somewhat interesting is that many Laotians believe that the stupa is inhabited by a seven-headed naga. This attraction will only take a few minutes to walk around.
Khua Din Market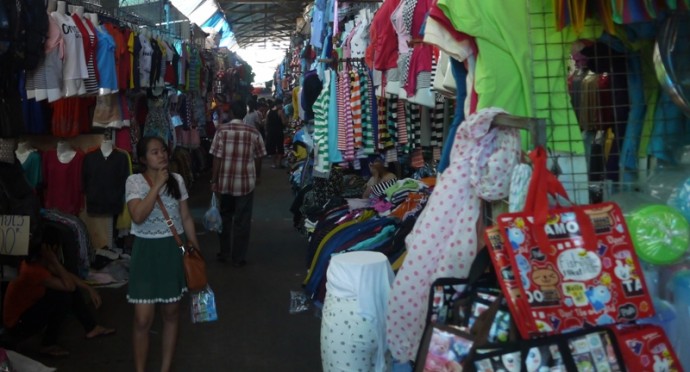 Khua Din Market is a very lively local market where they seem to sell everything that you could possibly need.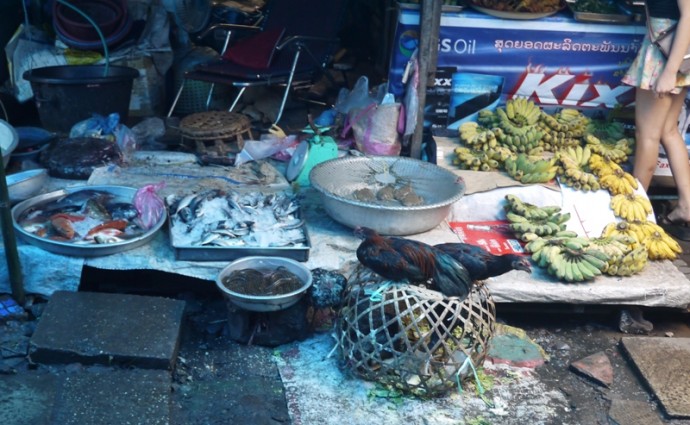 The market is near Khua Din Vegetarian Buffet, so it's a good place to spend some time before or after lunch.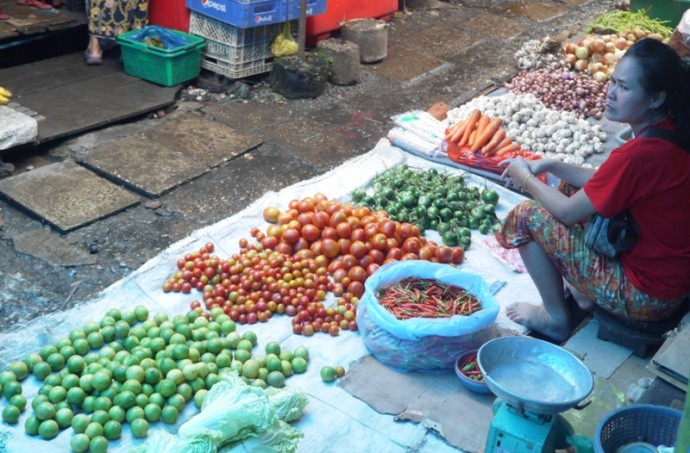 The market is located next to the bus station, which is at the junction of Khouvieng Road and Nong Bone Road.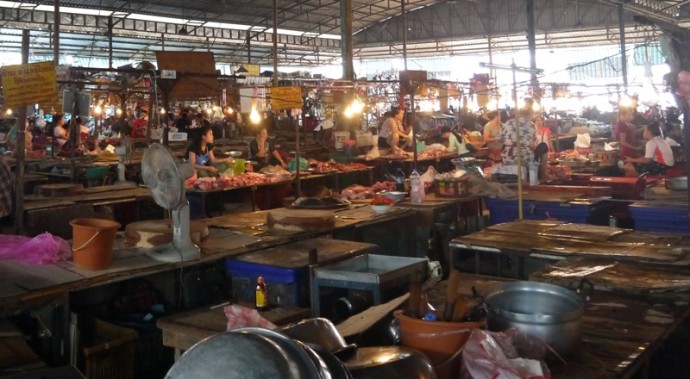 Lao National Museum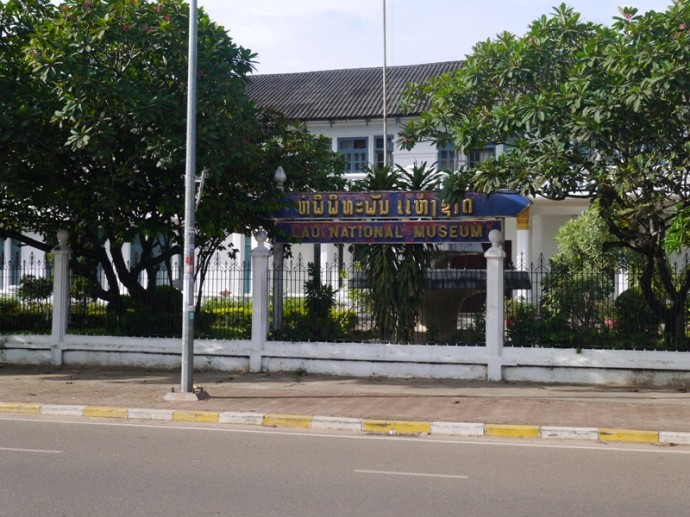 The Lao National Museum is located on Rue Samsenthai in a French colonial building. The museum highlights the revolution of the 1970s. The building that houses the museum was built in 1925 and was originally the French governor's residence.
Mekong Riverside Walk, Anouvong Park And Night Market
This is a pleasant place to take a stroll and seems to be where all the locals hang out in the evenings. You'll see thousands of them running, playing badminton and other sports.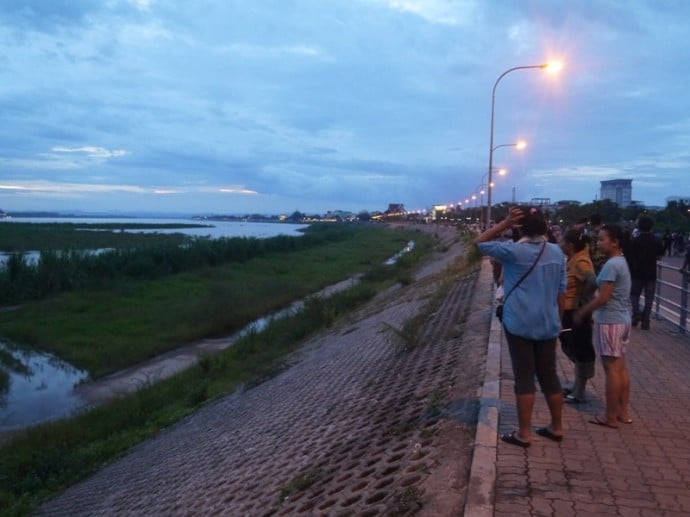 It's quite cool here in the evenings, with a nice breeze. And right next to the Riverside Walk and Park is the night market.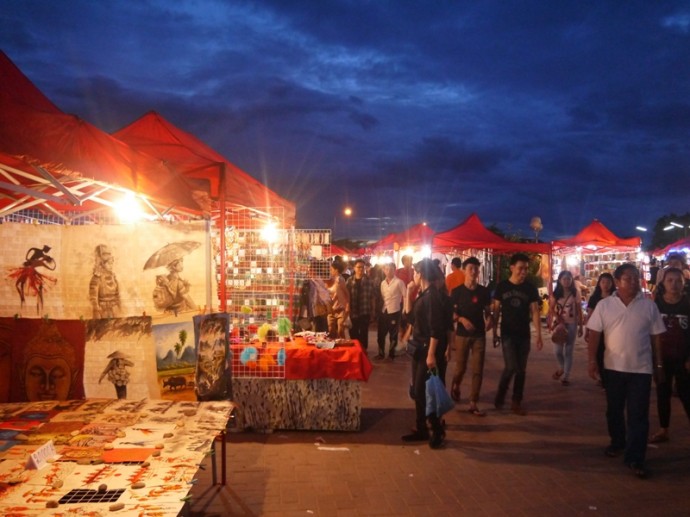 The night market seems to be a mainly local affair, with less focus on tourist goods.
Hotels In Vientiane
For our first few days in Laos we stayed at the excellent AV Hotel. We chose the Executive Suite, which is 45 sqm, and were very happy with our stay there. For other hotels is Vientiane, check out Agoda Vientiane Hotels.