For our first four nights in Bath we stayed at the Travelodge in George Street. This is a typical Travelodge, so if you've stayed at one in the past you'll know what to expect. The only difference is that this one is in an old building, so has a little more character than the other hotels that are usually in purpose-built buildings.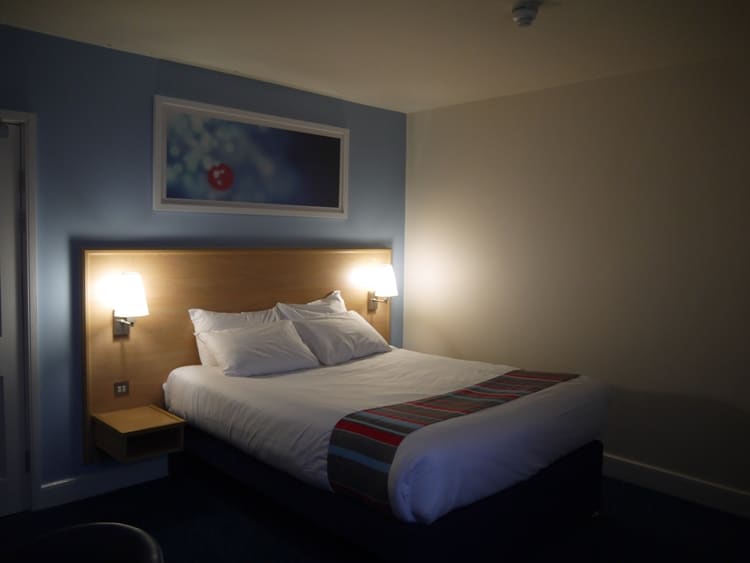 Look at the above photo and you may wonder whether I use the same image for all the Travelodge hotels I review. The beds are always the same, but that isn't a bad thing, because it's good to know in advance that you'll get a comfortable bed.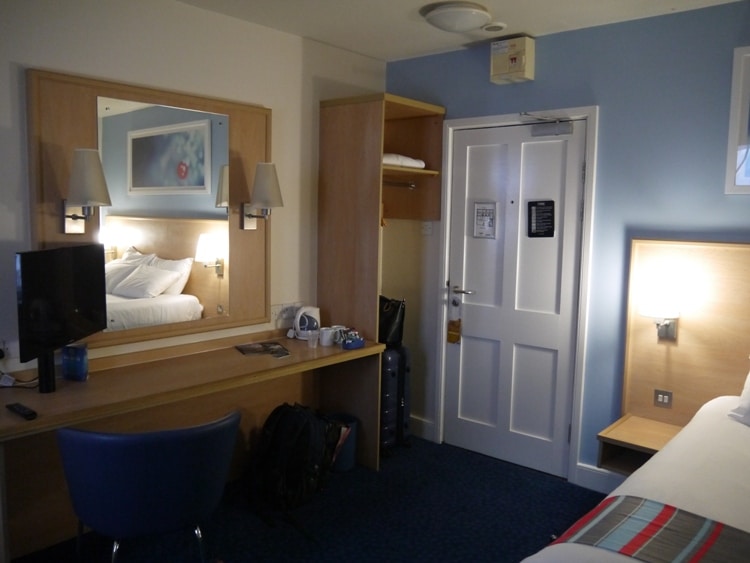 As with the last Travelodge we stayed at, there was sufficient wardrobe space and plenty of space in the room to store our luggage. The rooms at Travelodge hotels tend to be a little larger than at other comparable hotels.
The bathroom was also fairly standard for a Travelodge, with both a bath and shower.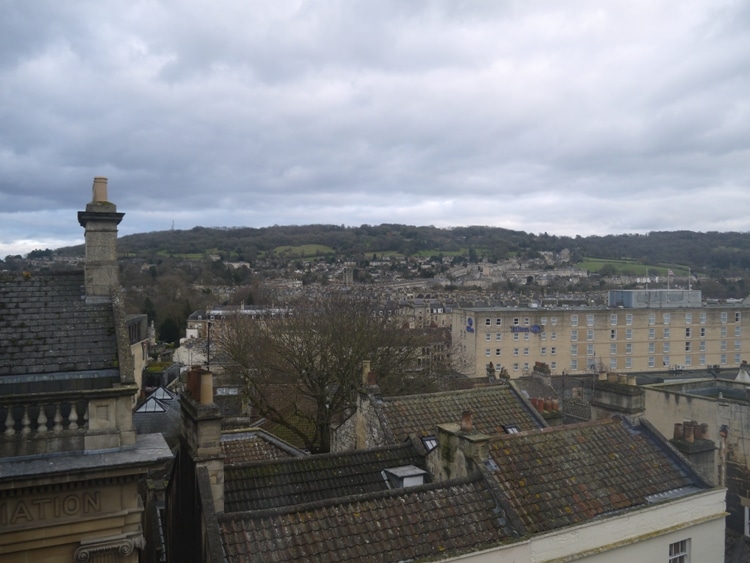 We were in room 315, which is towards the back and side of the hotel. This meant that we had a great view of Bath from our window. We'd read some reviews that said that there might be some nighttime noise from a nearby nightclub, but it was very quiet in our room. I think they've also recently installed extra glazing, so maybe there's no longer any noise.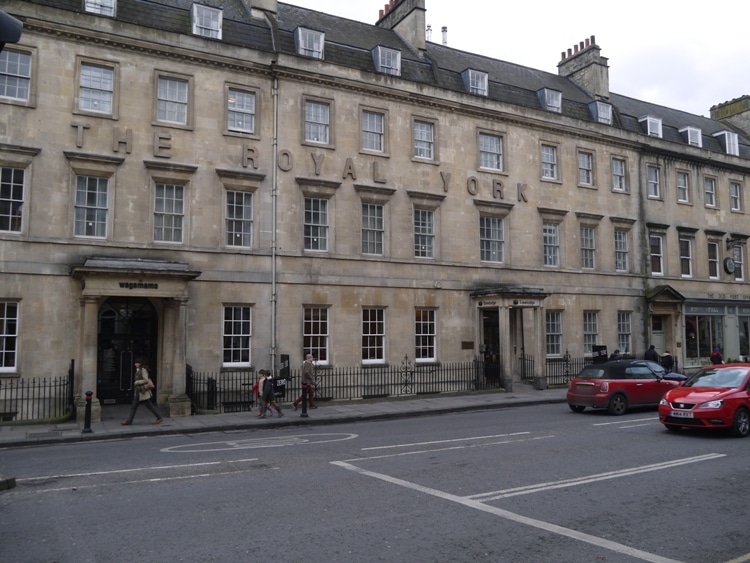 Our room cost £295 for four nights, which is a little expensive. The reason for that was that Saturday nights at this hotel are usually over £100 per night. Other nights are usually £50-60, depending on when you make your booking. If you're looking to save some money, then avoid weekend stays.
The location of this Travelodge is perfect, as it's right in the center of Bath. You can walk to all the local attractions with a few minutes. A taxi from the train station to this hotel cost us £7.
Wifi
When I tested the wifi speed it was 11.39 Mbps download and 0.6 Mbps upload. Wifi costs £3 per day or £12 per month.
Other Hotels In Bath
While in Bath we also stayed at the excellent Queensberry Hotel. This is located very close to the center of town, so it's easy to walk to all the local attractions. It's only a few minutes by taxi from the train station. For other hotels in Bath, check out Agoda Bath.