Trogir is a historic city that's situated on a small island 28 km west of Split. It's also a UNESCO World Heritage Site and a very popular day trip to take from Split. It's very small compared to Split and a few hours is enough to see the old part of the town. But stay longer if you also want to explore Ciovo, which is the larger island across the bridge. We took a day trip from Split recently.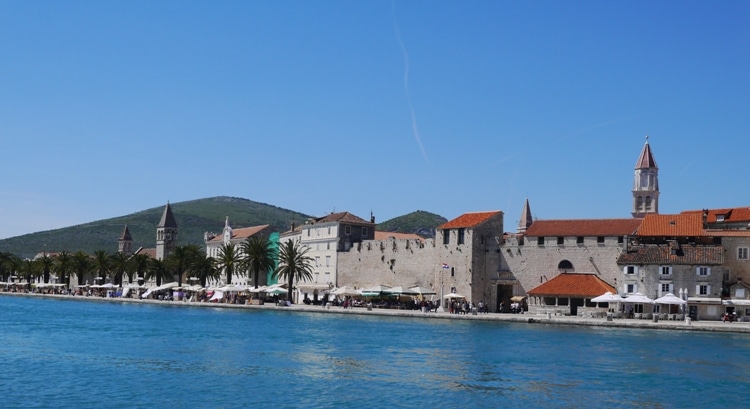 A bus from Split will take around 30-60 minutes, depending on traffic and route taken. See Getting From Split To Trogir for full details. The bus stops right next to the bridge that leads to the old city.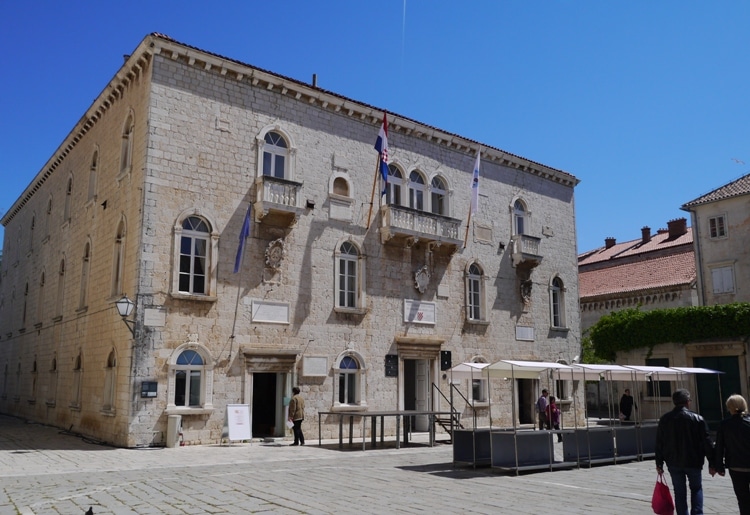 If arriving by bus, the North Town Gate will be right in front of you as you cross the bridge. Walk ahead a little and you'll come to St. John Square. This is where you'll see the Old Town Hall, home of the Tourist Information Office. Stop here to pick up a map and any other information you might need.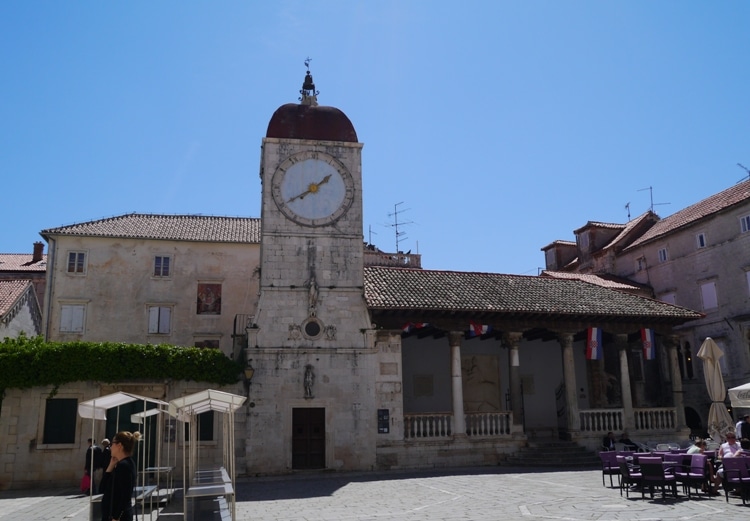 You'll also see the magnificent Town Clock on this square. In the evening the square has stalls selling mainly local crafts.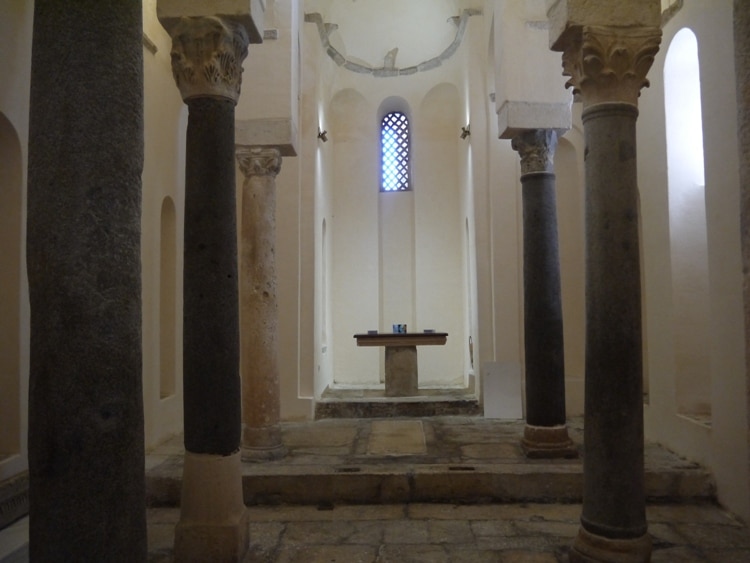 As you leave St. John Square you'll see the small St. Barbara Church on your left.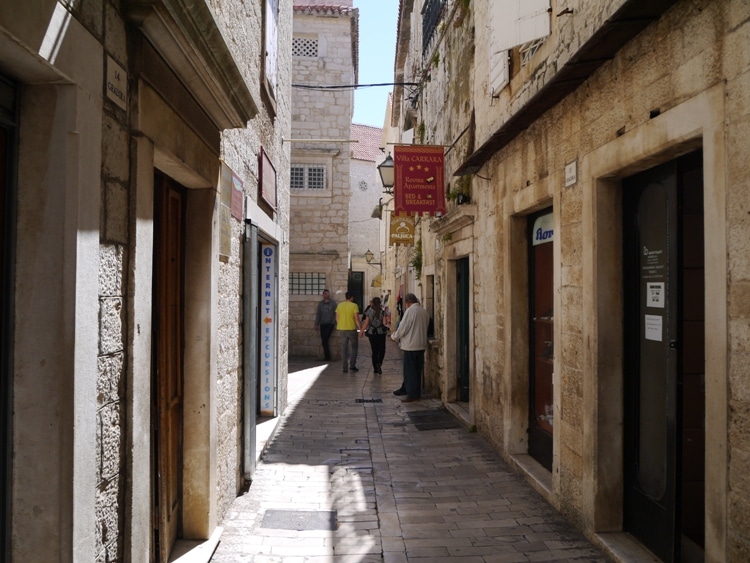 You can either use the map you picked up or just wander around the old town randomly. This is our preferred method, as it feels a more fun way of doing things. There are lots of narrow streets, with a few exits leading out to the south side that faces Ciovo island.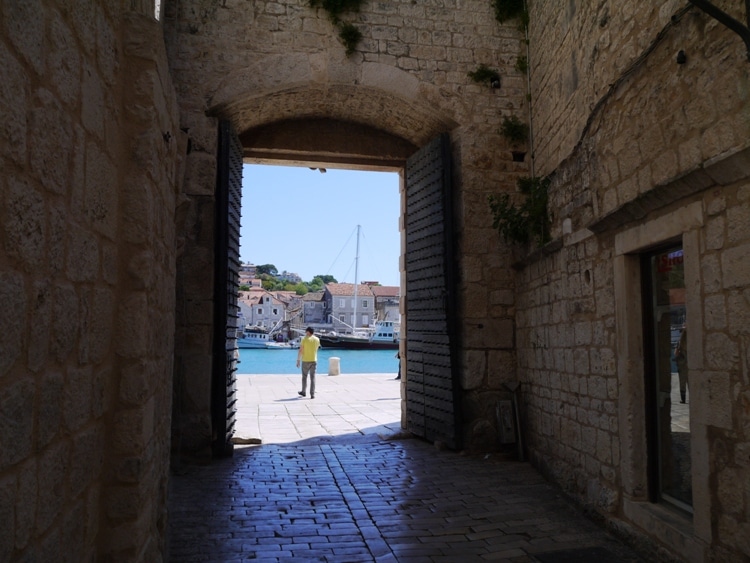 Above is the South Town Gate. That's Ciovo island that you can see across the small stretch of water.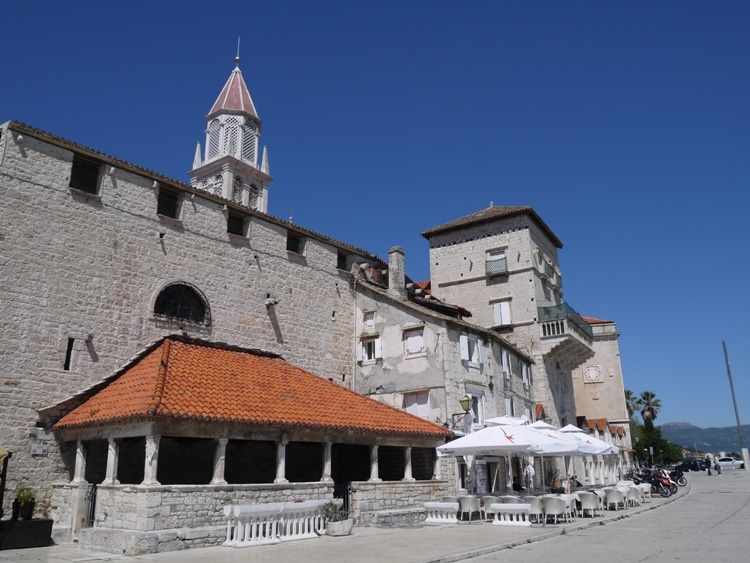 Once you're outside the old town walls I think the town looks much more picturesque. Take a walk across the bridge to the Ciovo side and look back at Trogir. It's beautiful.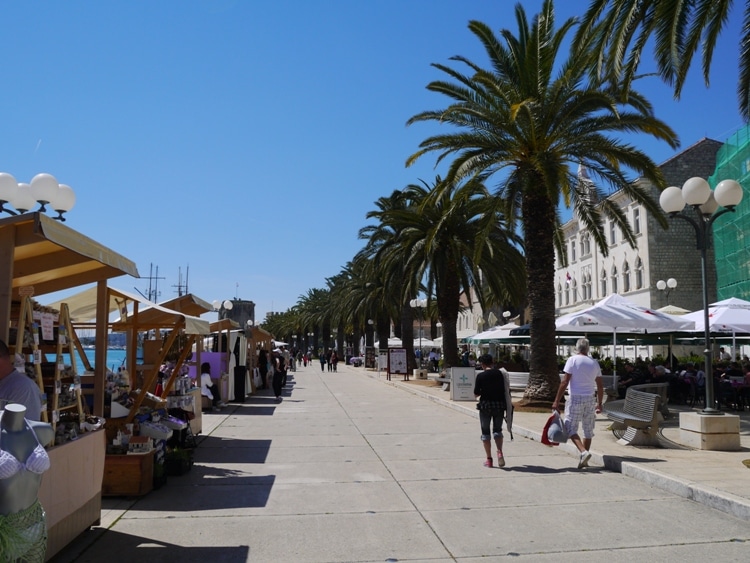 Along the promenade between the water and the town you'll usually see lots of craft stalls on one side and cafes and restaurants on the other side. This is one of the most popular parts of the town.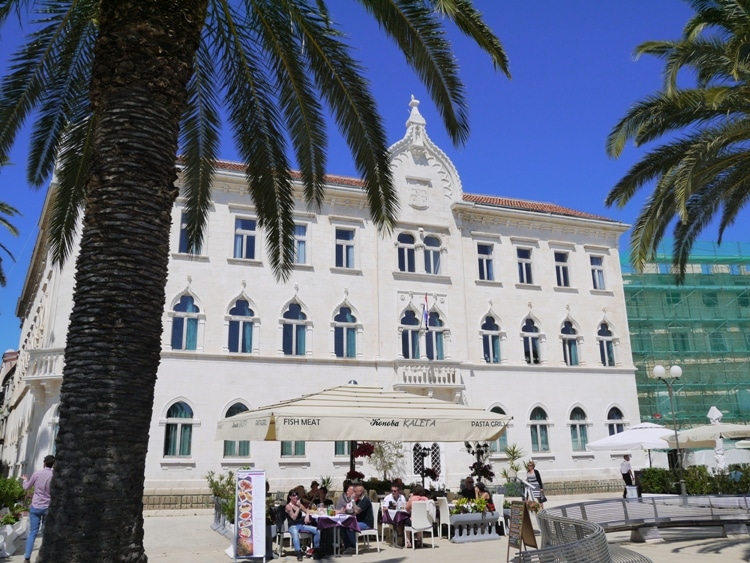 You'll see quite a few beautiful buildings along the promenade, including Lucic Palace.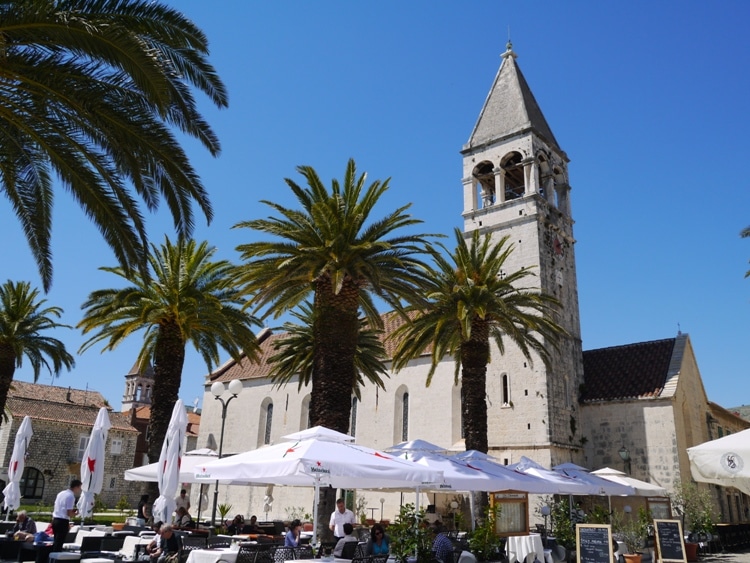 As with many old towns in Croatia, there are lots of churches in Trogir. Above is the Church and Monastery of St. Dominic.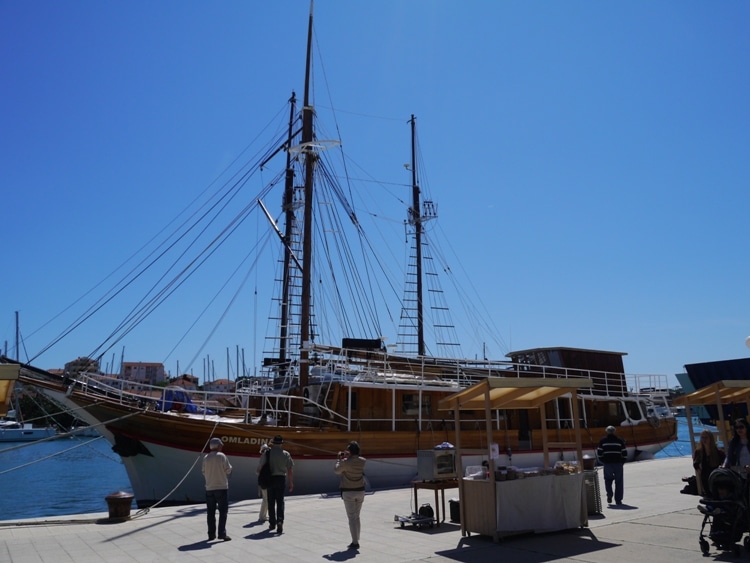 There are usually quite a few interesting boats moored along the quayside in this part of town.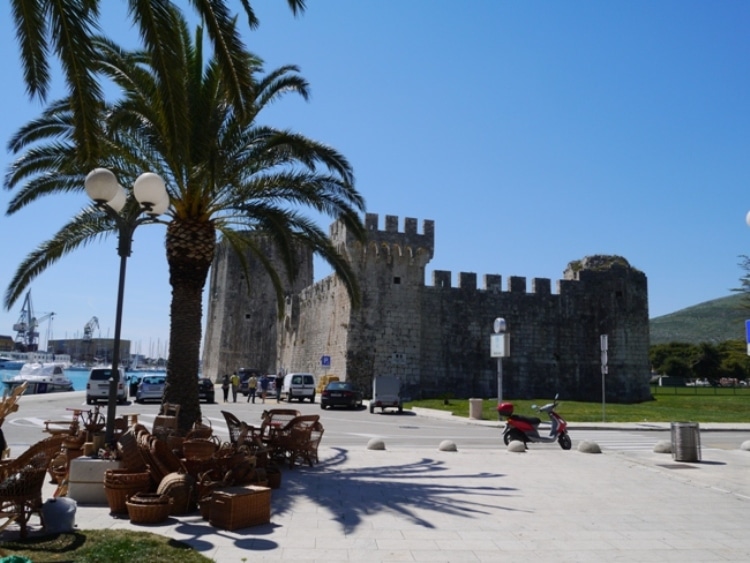 At the western end of the island you'll see Kamerlengo Fortress. It costs 25 kn ($3.75) to enter.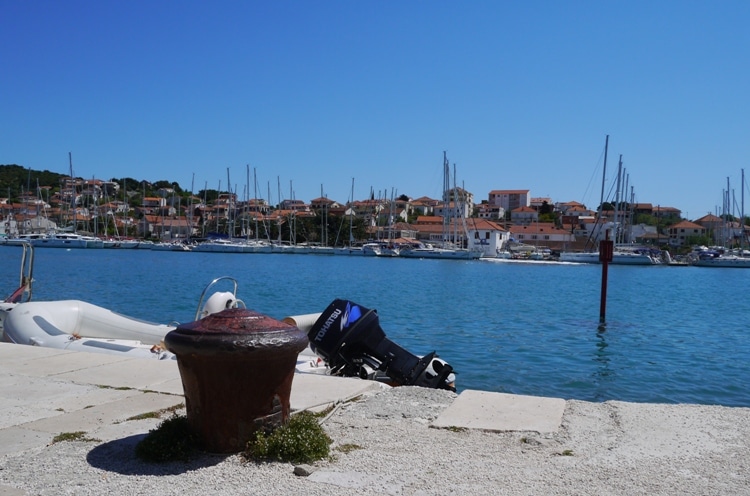 Ciovo island is quite a popular holiday destination and has a number of pebble beaches.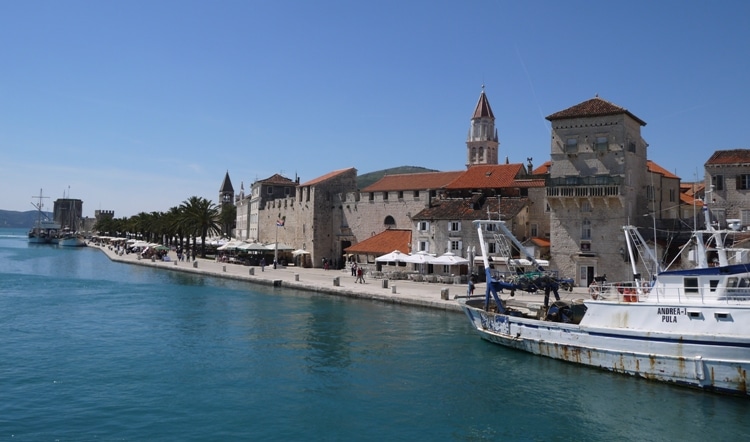 Trogir is one of seven UNESCO World Heritage Sites in Croatia. We've already visited four of them and plan to visit the other three next week.
Where To Stay In Split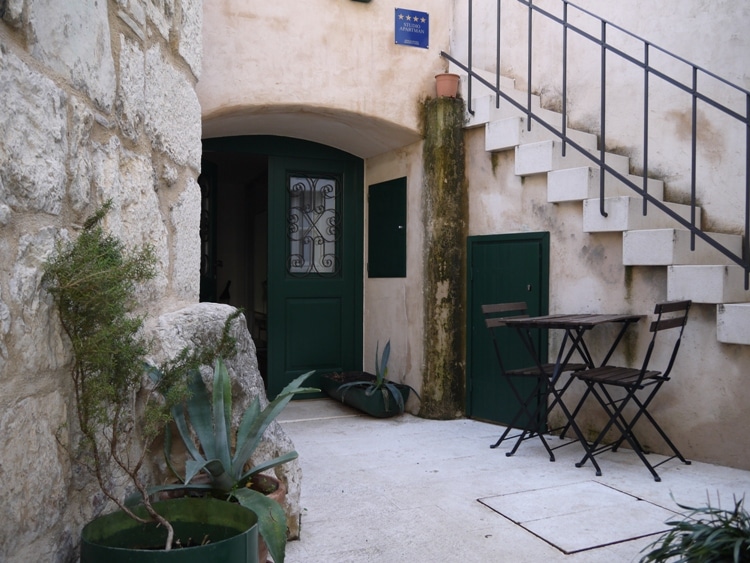 Two great studio apartments that we stayed in ourselves are Divota Apartment Hotel and Dosud Apartments. We can personally recommend both of these. For over 1,000 other apartments and hotels in Split, visit Agoda Split. If you prefer to stay in Trogir, visit Agoda Trogir for some great deals.