There are some real quirks to buying train tickets in the UK, so you really need to spend some time and check out the different options available. I have read in the past that breaking a journey down into two parts and buying separate tickets can often result in paying much less than if you just bought one single ticket for the same journey. Incredible as it sounds, it is in fact sometime cheaper to split the journey and buy two tickets. Here's a real-life example.
Oxford To Cambridge
I wanted to book a train from Oxford to Cambridge, leaving at around 11:00 on 11 February 2015. So I headed over to thetrainline.com website and entered the information, choosing to travel via London. Here are the options I chose…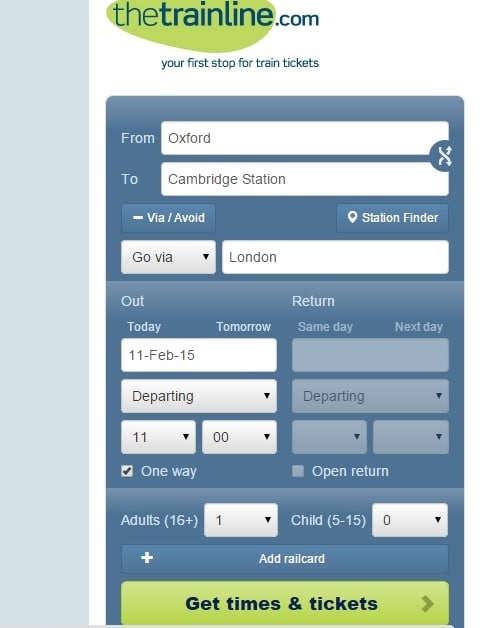 As you will see in the next image, the cheapest ticket is £52.20.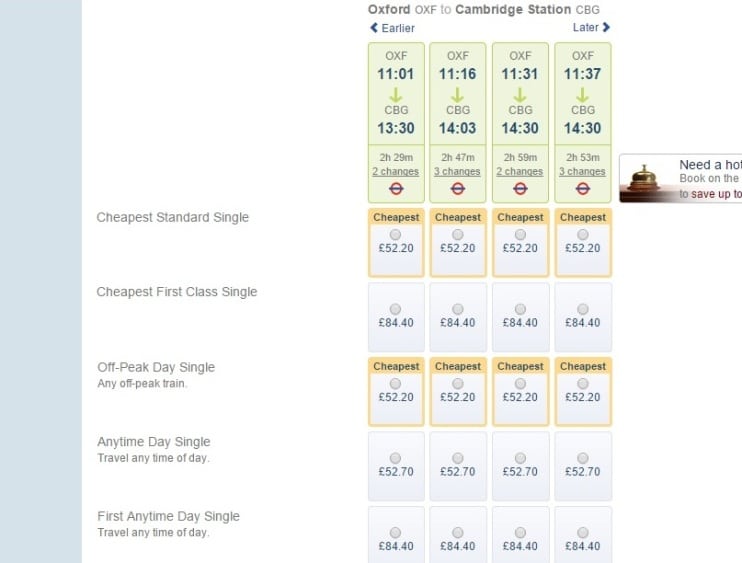 So I chose my preferred train, the 11:01 and checked out the details of the individual trains involved. And here they are.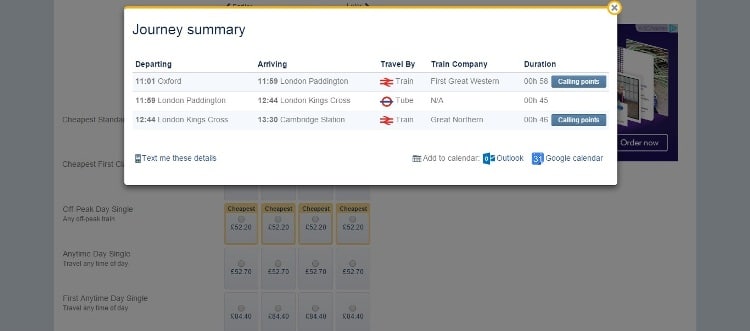 So then I wondered (as I often do) if it would be cheaper to buy the tickets separately. With the above information I checked the prices for the exact same journeys above. First I checked for the Oxford to London Paddington route and the same train was available for £9.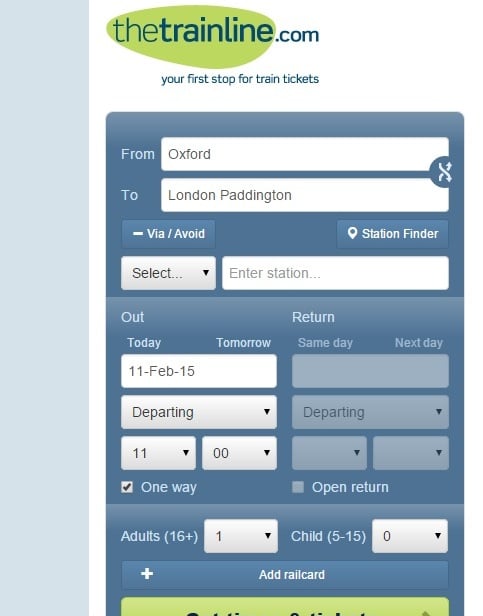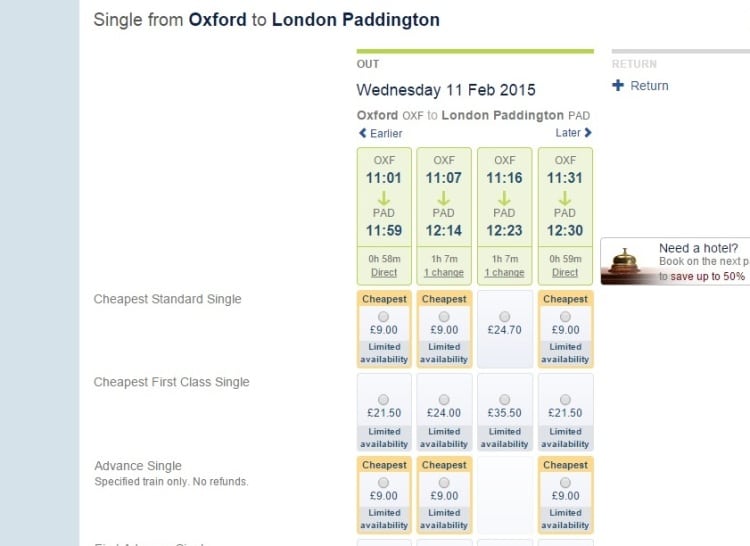 Then I checked the second train, which is from London King's Cross to Cambridge. Note there is a tube journey in between for which you can buy a separate ticket.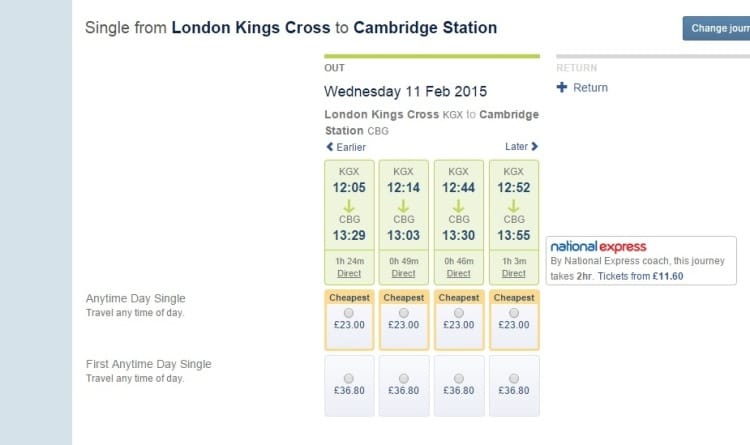 The 12:44 train ticket costs £23.
You'd also need to buy a London Underground ticket from London Paddington to Kings Cross. Using tfl.gov.uk/fares-and-payments/fares/single-fare-finder I found that a ticket from Paddington to King's Cross would cost £4.70 if paying cash or £2.20 if paying by Oyster or Contactless cards.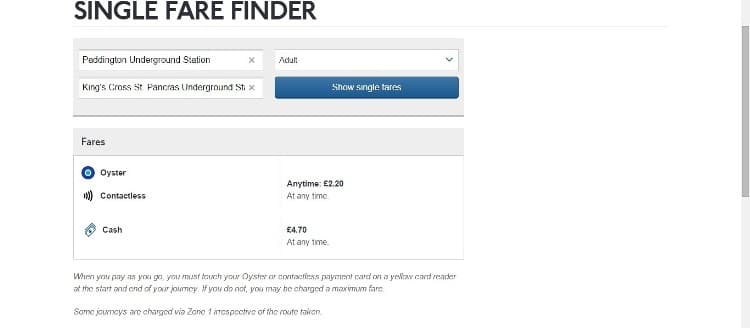 So the total cost of buying two separate train tickets and a London Underground ticket is £34.20-£36.70. These are the exact same trains that would cost £52.50 if booked as a single journey. That's a saving of around 30-35%.
If you know of any other tricks to save on UK rail fares, then let us know.
If you're planning to visit the UK, check out the great range of hotels at Agoda.com.
UPDATE: I just found a site that makes splitting train tickets easy – raileasy.trainsplit.com.