It's quite difficult to find good vegan and vegetarian food in Bosnia, but if you don't mind eating at a restaurant that also serves fish, Karuzo is an excellent choice. The vegetarian and vegan items are clearly shown on the menu, so you won't have any problem deciding what food is suitable for your particular diet.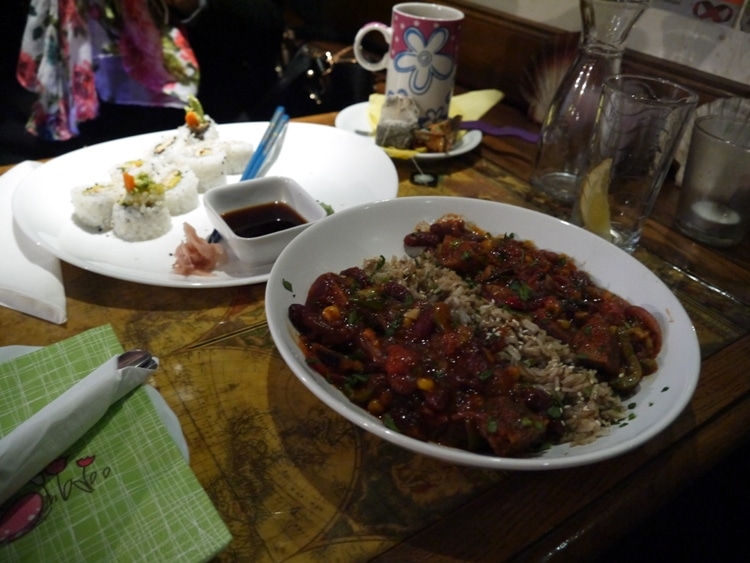 The menu here is fairly extensive and covers sushi, starters, salads, vegan & vegetarian specials, pasta and fish dishes. A range of drinks is also available. To give you an idea of prices, the Chili Seitan was 19 KM ($10.50) and the Vegan Rolls were 13 KM ($7).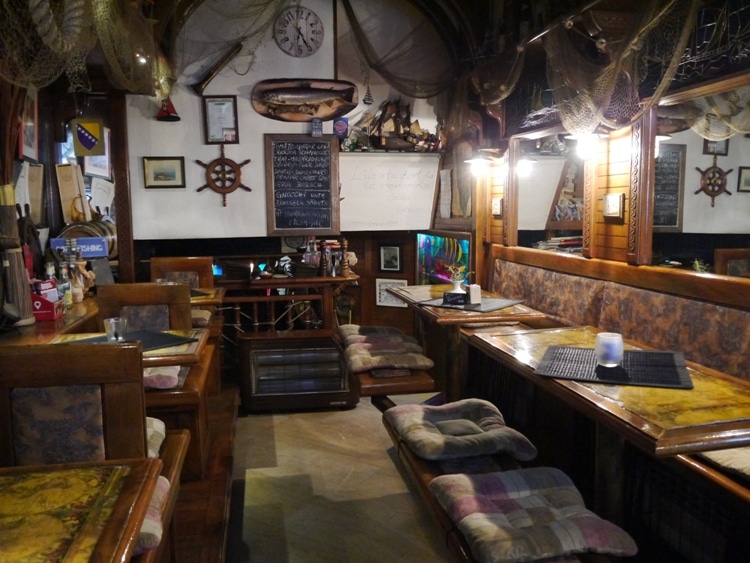 Karuzo has been open since 1999 and is one of the very few smoke-free restaurants in Bosnia. The restaurant is owned by Saša Obućina, and he also does most of the cooking. Saša prefers a combination of vegetarian, macrobiotic and Mediterranean cuisine, as well as some fish, most notably sushi.
Whole grain flour, sea salt and brown sugar are used in he kitchen, with both pizzas and pancakes being made from rye flour.
Karuzo is very popular and reservations are usually required. Luckily, we arrived early on a Monday evening so we were able to dine without a reservation.
Saša personally took our order and explained what was in each dish. All the food is cooked from scratch, so you're guaranteed to have fresh food. He's a very friendly guy as well.
The inside of the restaurant resembles a boat, with paddles, fishing nets, maps and compasses as decoration.
The restaurant is just a 1-minute walk from the cathedral and behind Markale, the green market.
Karuzo Details
Address: Dzenetica Cikma bb, Sarajevo (bb means the un-numbered end of the street)
Opening Hours: Mon-Fri 12:00-15:00 & 18:00-23:00; Sat 18:00-23:00; Sun Closed
Telephone: 033-444-647 or 033-347-456
Website: karuzorestaurant.com
Where To Stay In Sarajevo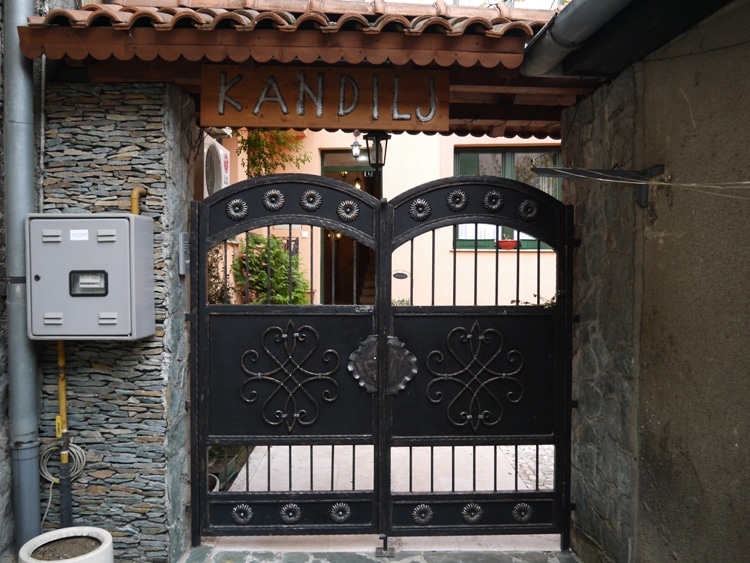 For our stay in Sarajevo we choose a city center hotel, Guesthouse Kandilj. It's a great hotel and the location is perfect. For other great hotels be sure to check out Agoda Sarajevo.