Budapest isn't the best place for vegetarians, but we managed to find two great veggie places pretty close to our apartment. Both were buffet-style places, with one being Asian and the other being a mixture of Western and Hungarian food.
Vega City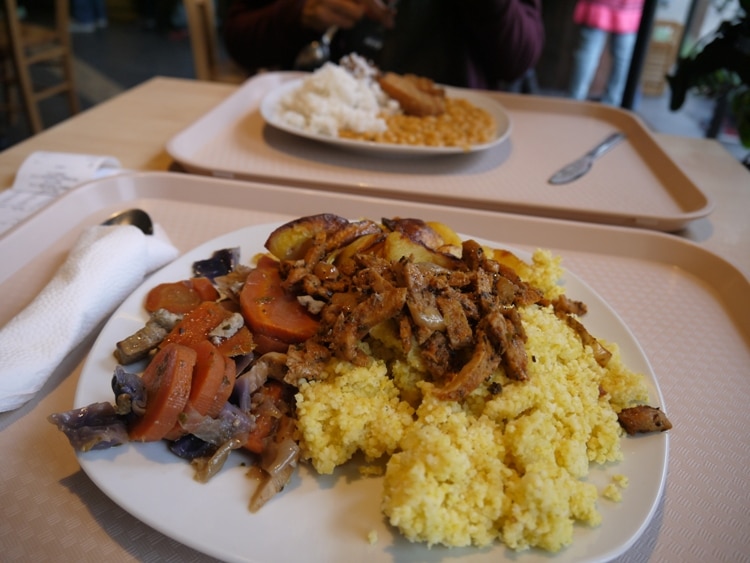 Vega City is an awesome cafe that has a vegan buffet every day. There is usually a choice of 10-15 dishes that are either priced individually or by weight. Just choose what you want and they add it all up at the till.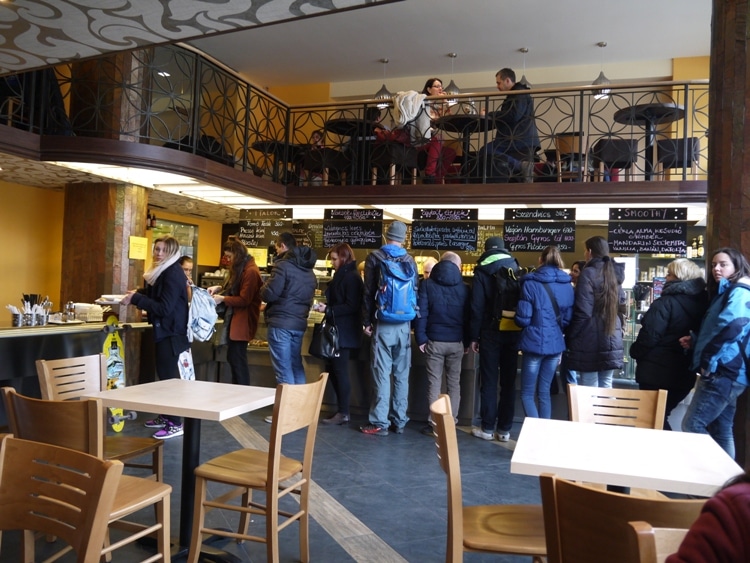 This place is so popular that the queue went all the way outside the shop the first lunchtime that we were there. There is plenty of seating both downstairs and upstairs though, so don't let the queues put you off. It's worth the wait.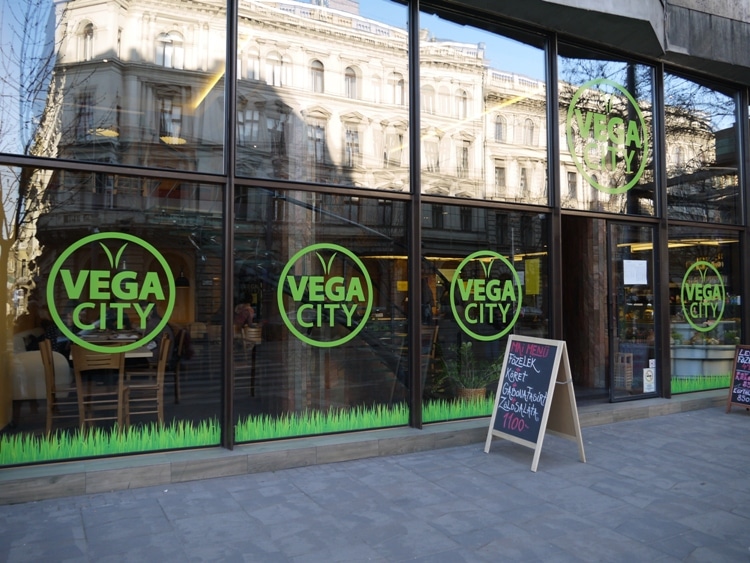 Vega City is easy to find, as it's opposite the Hungarian National Museum. As well as the awesome buffet, they also sell juices, smoothies, salads, cakes, sandwiches and other dishes.
The two buffet lunches we had came to a total of 2,700 HUF ($9.50), so prices are pretty reasonable. Most people eating there seemed to be locals, which is usually a good sign.
Vega City Details
Address: Muzeum korut 23-25 (opposite Hungarian National Museum)
Opening Hours: Mon-Fri 09:00-21:00; Sat-Sun Closed
Nearest Metro: Astoria (M2) & Kalvin ter (M3)
Facebook: facebook.com/vegacitybudapest
Zen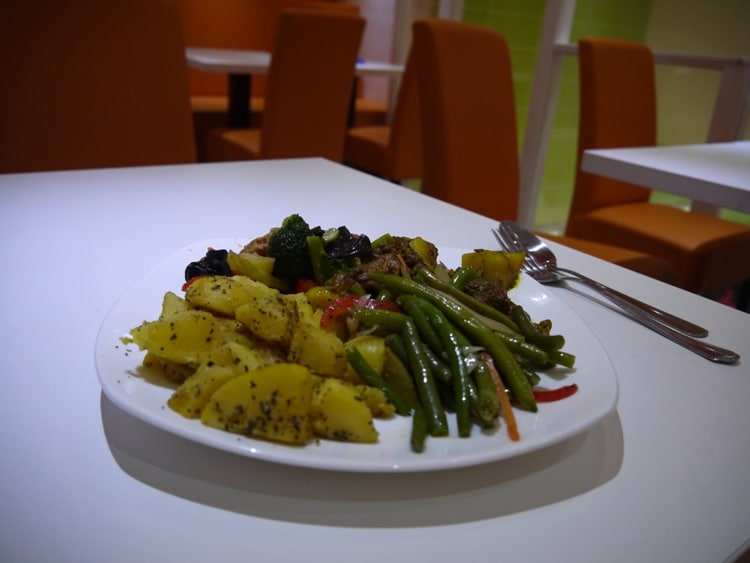 This is a new Asian buffet-style cafe that opened in February 2015. There's a choice of around 15-20 dishes, with prices starting at 500 HUF ($1.75).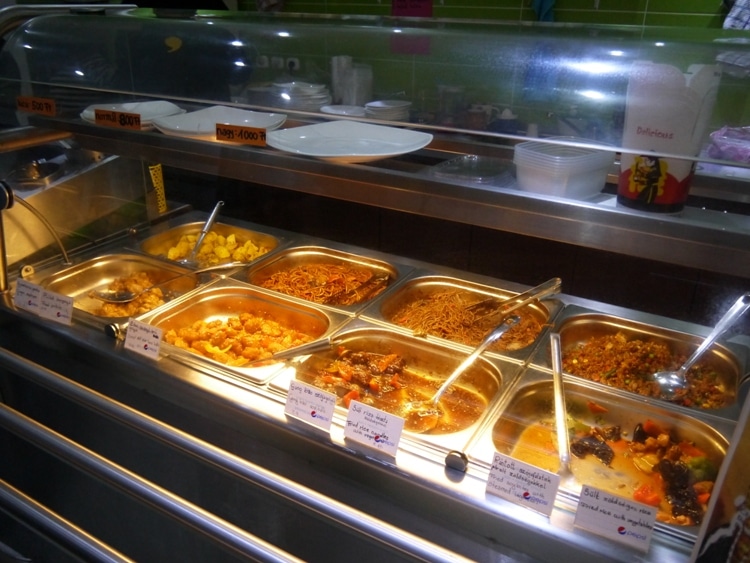 When ordering you have a choice of small, medium and large plates. With a small plate you can choose one base item (rice or noodles) and one main dish for 500 HUF ($1.75). A medium plate gets you one base item and two main dishes for 800 HUF ($2.80). A large plate gets you one base item and three main dishes for 1,000 HUF ($3.50).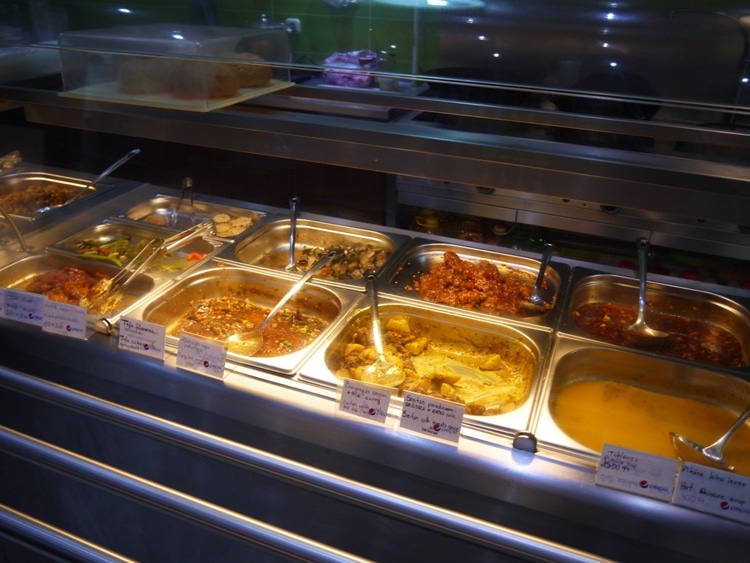 Zen also sells a range of drinks, including many types of Bubble Tea. Prices here are very reasonable.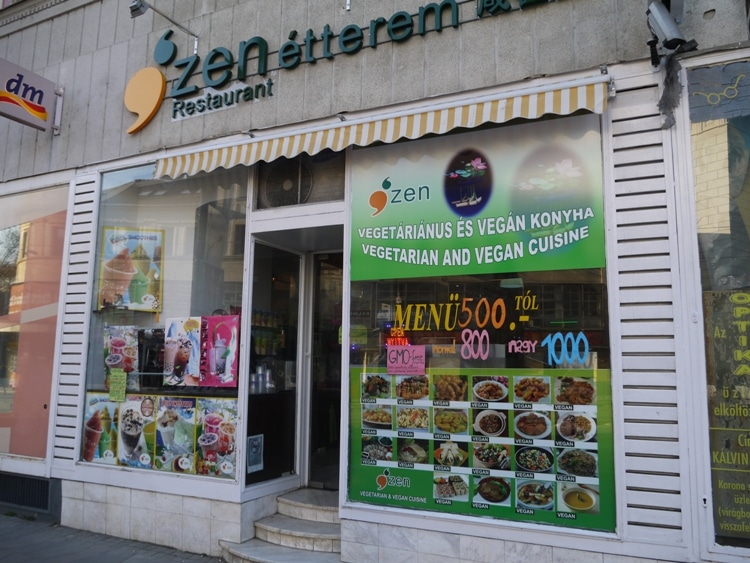 The food here is GMO-free and very tasty. We ate here a few times while we were in Budapest.
Zen Details
Address: Kalvin ter 5 (Between Hungarian National Museum & Liberty Bridge)
Opening Hours: Mon-Fri 11:00-21:00; Sat-Sun 12:00-20:00 (Closed Sundays in March 2015)
Nearest Metro: Kalvin ter (M3)
Hotels In Budapest
One thing we liked about Budapest is that there are lots of apartments available for rent. We stayed in a fantastic 3-bed apartment in central Budapest that cost us just $40 a night. This is one of the best places we've stayed at in Europe and also the cheapest. We booked this via Agoda, who have lots of other apartments and hotels to choose from.