We only spent three nights in Kuala Lumpur, so didn't check out many vegetarian restaurants. We did find one superb place though that we ate at every day. We also discovered a pretty good vegetarian stall at a shopping mall food court.
Woods Bio Marche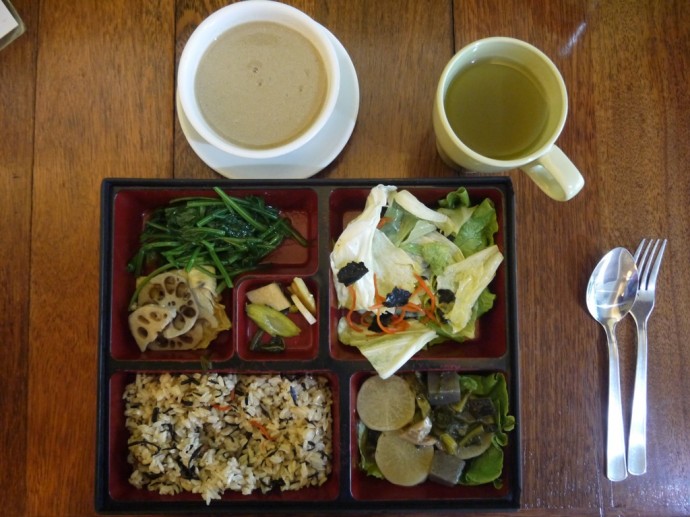 The food at Woods Bio Marche is vegan and organic. It's also one of my favorite vegetarian restaurants in this part of the world. I also ate here a few years ago. The food is really good and very reasonably priced. One of my favorite meals here is the Bento Box, which is different every day. You also get soup of the day with it. Cost is 19 RM ($6).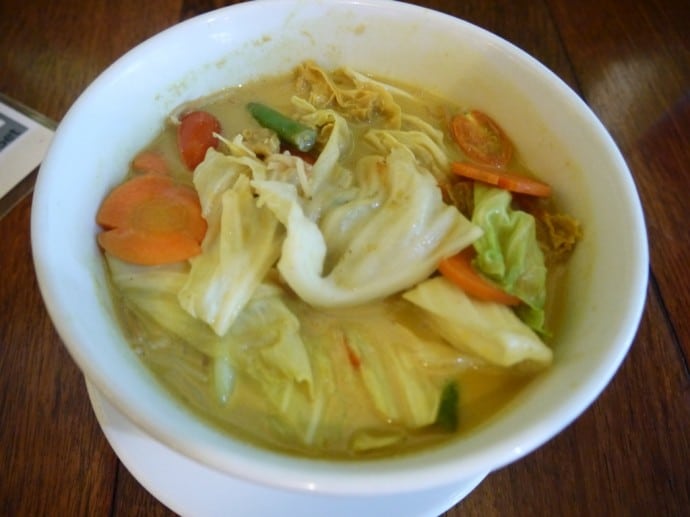 The Nyonya Curry Somen, shown above, is both delicious and very filling. This cost 13.90 RM ($4.50).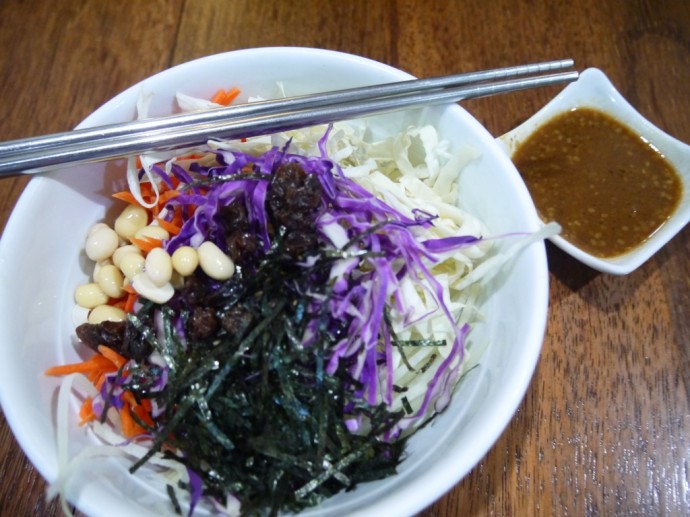 For something a little lighter, the 5-Energy Salad With Miso Dressing is a great choice. I've had this a couple of times if we've eaten later in the evening. The miso dressing is very good.
One interesting thing about the menu is that it shows the function of each food. The salad above is for well-being, the curry somen for relaxation, and the bento box for lung strengthening.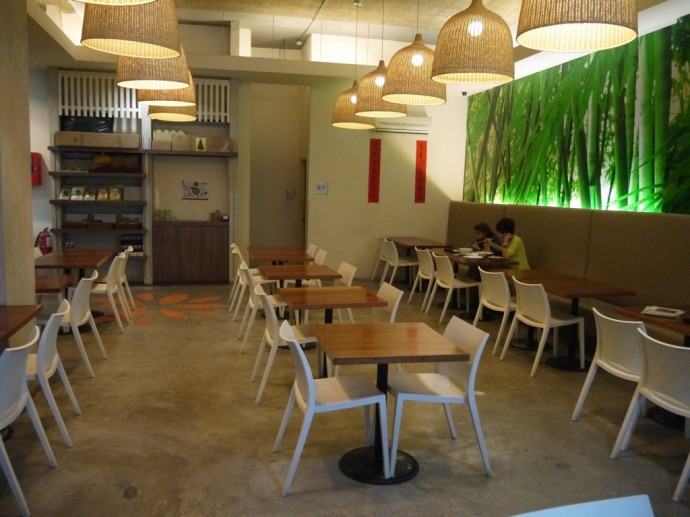 The restaurant is done out in a very minimalist Japanese style. It's a very relaxing atmosphere, even when it gets very busy.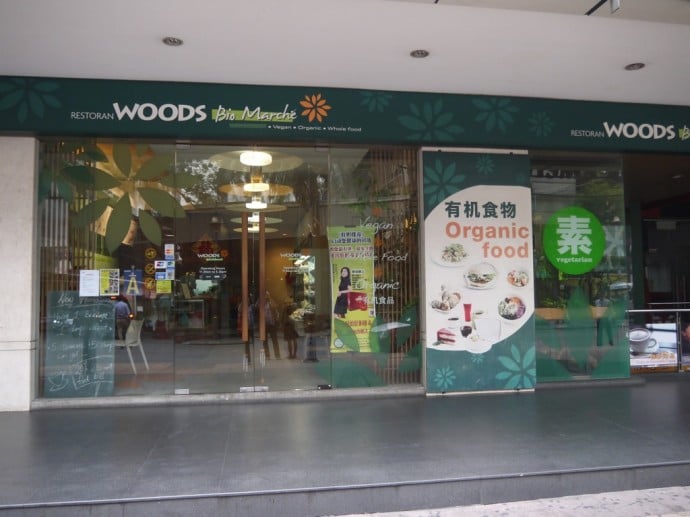 There is also a shop attached to the restaurant that sells a range of organic foods.
Address: 28 Jalan Bukit Bintang (Wisma Bukit Bintang Building)
Opening Hours: 11:00-21:30 Sun-Sat
Monorail Station: Bukit Bintang & Raja Chulan
Food Court At Pavilion Shopping Mall
Pavilion Mall has a food court at level 1 that has a good vegetarian stall. Enter the mall at the main entrance, turn right, and go down the stairs next to the Coach shop. When you get to the bottom of the stairs you'll see the vegetarian stall directly opposite you. It has a big red sign, so you can't miss it.
You can choose food from a menu or choose a selection of the ready-cooked food. The cost varies, but rice, two vegetable dishes, and one fake meat dish cost 8.30 RM ($2.60). Very cheap for Kuala Lumpur.
No photos of the food, because I ate it before I remembered that I needed to take a photo. I must have been very hungry!
Address: 168 Jalan Bukit Bintang (Wisma Bukit Bintang Building)
Opening Hours: 10:00-22:00 Sun-Sat
Monorail Station: Bukit Bintang & Raja Chulan
There are are probably over 100 restaurants in Kuala Lumpur that sell vegetarian food, so you should have plenty of choice.
Hotels In Kuala Lumpur
To find a great hotel in Kuala Lumpur, just click on the following Agoda link.