There's not a huge choice of vegetarian cafes and restaurants in Plymouth, but we still managed to eat some really tasty food while we were there. For lunchtime, our regular place to eat was at Samphire Brasserie in the city center, where both the service and food were excellent. We'd heard of another two veggie places but didn't eat at either due to their limited opening hours. We also found a few non-veggie places that had vegetarian dishes.
Samphire Brasserie
Samphire Brasserie is a great place to get both vegetarian and vegan food. It opened in March 2013 and aims to provide innovative and modern vegetarian and vegan food. And it has certainly succeeded is this. Lunchtimes are relaxed and the atmosphere is quite laid back, with vinyl records playing on an old record player. You are even free to change the records yourself.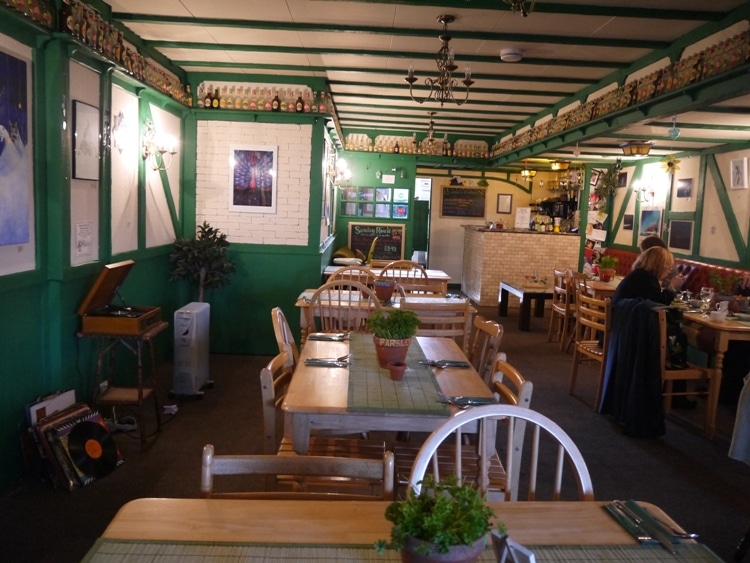 Evenings are more formal and you may have to book a table. You'll get a free tea of coffee if you do book a table! They can also host parties for up to 40 people.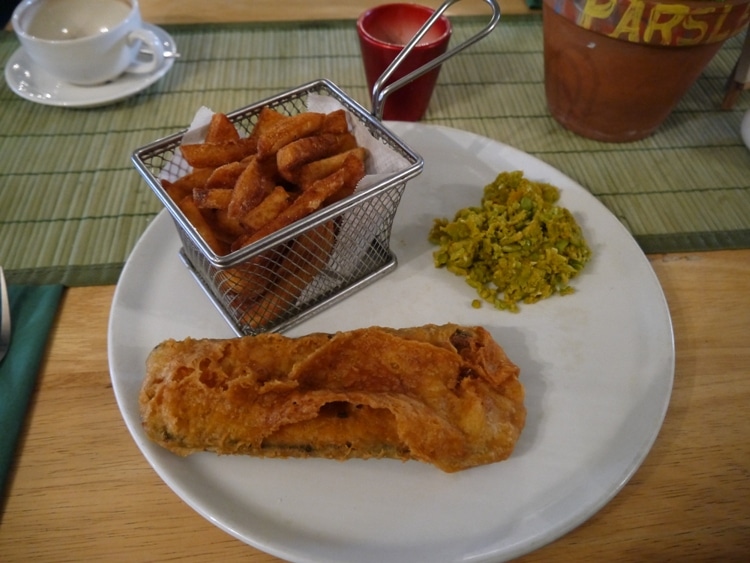 The food here was great, and we especially enjoyed the vegetarian breakfast, which was a very reasonable £5.95.
Samphire Brasserie Details
Address: 111 Mayflower Street
Tel: 01752 263116
Opening Hours: Tue 12:00-15:00; Wed-Sat 12:00-15:00 & 17:00-21:00; Sun-Mon Closed
Website: samphirebrasserie.com
Veggie Perrin's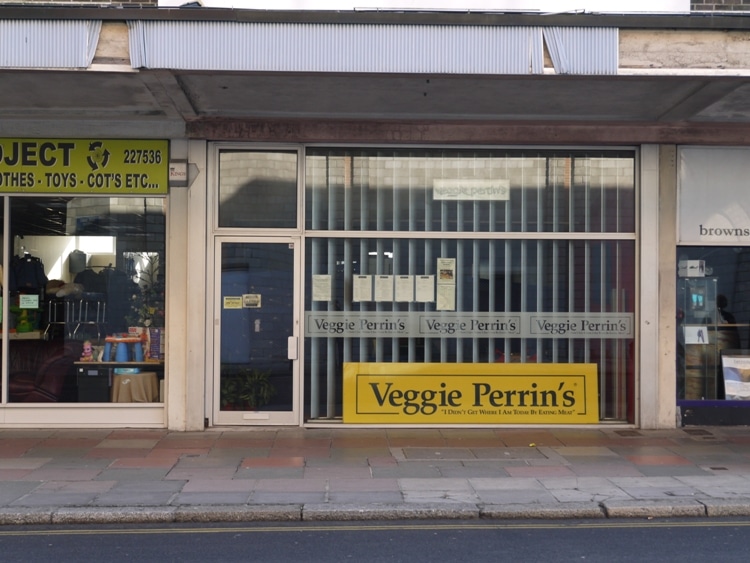 Veggie Perrin's is a vegetarian Indian restaurant that specializes in Gujarati cuisine. Most of the food here is vegan, and on Thursdays they have a special South Indian set menu that is vegan. We wished we could have eaten there. Veggie Perrin's is only a few doors away from Samphire Brasserie.
Veggie Perrin's Details
Address: 97 Mayflower Street
Tel: 01752 252888
Opening Hours: Mon-Sat 18:00-22:00; Sun Closed
Website: veggieperrin.co.uk
World Peace Cafe
We'd also read good things about World Peace Cafe, but their opening hours meant that it was another place we ended up not eating at.
World Peace Cafe Details
Address: 33 Sutherland Road
Tel: 01752 224137
Opening Hours: Mon 09:30-17:00; Tue-Fri 09:30-15:30; Sat-Sun Closed
Non-Veggie Places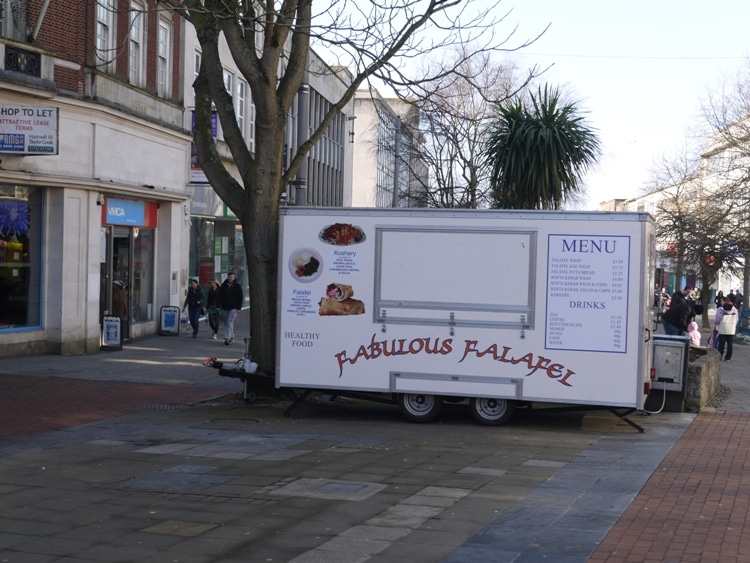 We had some falafel at Fabulous Falafel one day. It's located right in the city center, just down from the sun dial. It's run by a friendly Egyptian guy and is open Mon-Sat 09:30-17:30. There are also lots of pasty shops in the town, and most of these have vegetarian pasties available. Starbucks also sells two vegetarian falafel dishes, as well as a few other veggie options. City Diner (same road as Samphire Brasserie and Veggie Perrin's) does a vegetarian breakfast and other fast food type dishes.
Hotels In Plymouth
For our three days in Plymouth we stayed at Jurys Inn. This is a really great hotel at an affordable price. Wifi was super-fast, and it's only 2-3 minutes's walk from the city center. For other hotels in Plymouth, check out Agoda Plymouth.