We spent three days in Cambridge, but only ate at one vegetarian restaurant. It was so good that we were happy to eat there every day and didn't bother checking out any of the other local restaurants. There is a very good choice of dishes for both vegans and vegetarians, and vegan and gluten-free dishes are clearly marked on the menu, as are the dishes that contain nuts. There is a choice of around 15 main courses, plus numerous starters, cakes and desserts. There is also a long drinks menu, including vegan and organic beers and wines.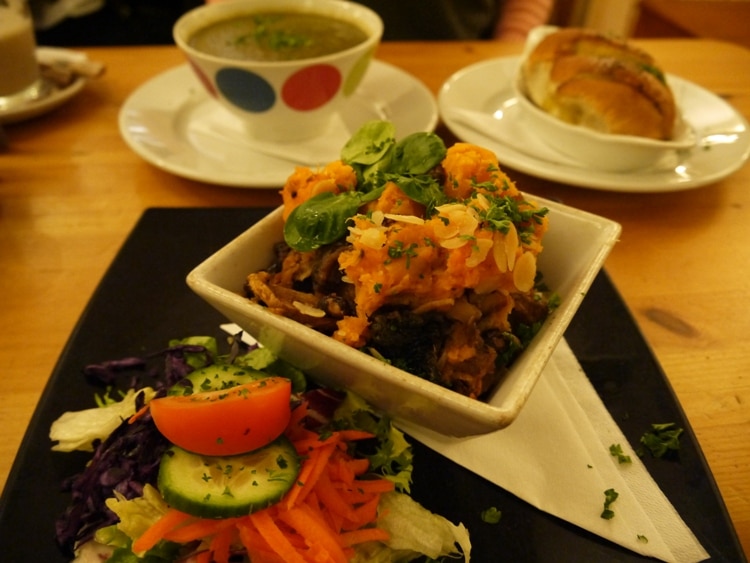 We had the above lunch on our first day in Cambridge. I had the Shepherdess Pie and Miu had the Lentil Soup with Garlic Bread. The whole meal was delicious and there were so many other great dishes on the menu that we decided we wanted to eat there every day.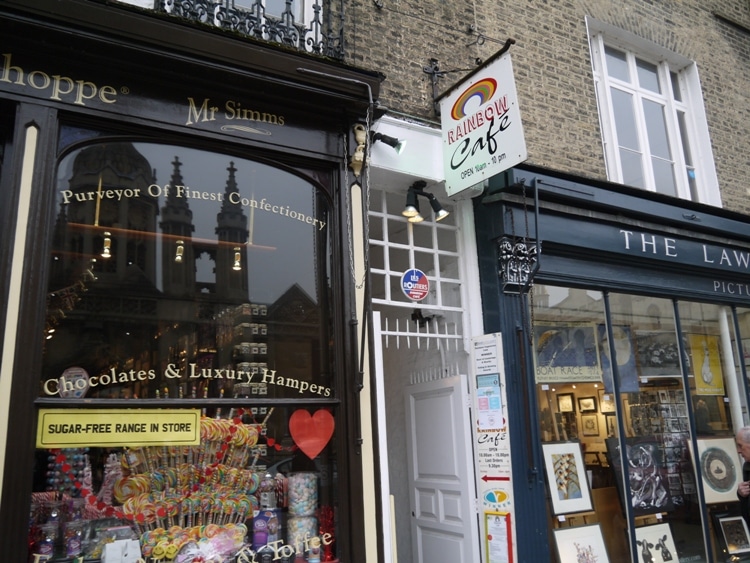 Rainbow Cafe is very easy to find, as it's directly opposite the entrance to King's College. Just look for the small entrance shown in the image above. Walk down the passageway and you'll see the cafe. It's down the stairs in the basement. It's a very cosy space.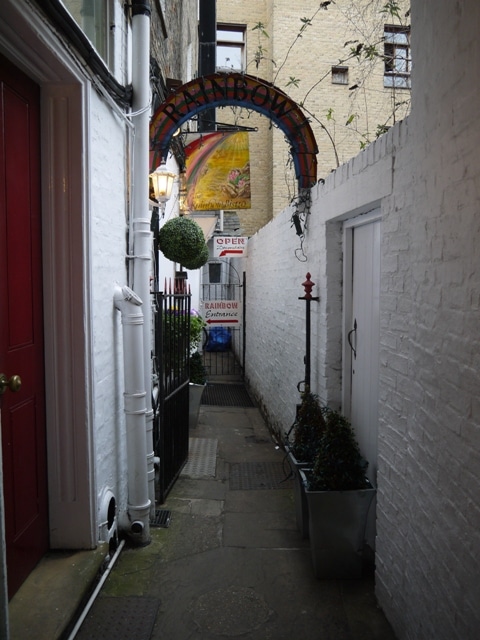 Rainbow Cafe has won many awards, including Local Secrets 2012 "Best Cambridge Restaurant", the Vegetarian Society's "Best Vegetarian Cafe", and runner up in the 2014 Observer FoodMonthly Awards for "Best Ethical Restaurant" & "Best Cheap Eats".  Having eaten there, we think these awards are well-deserved.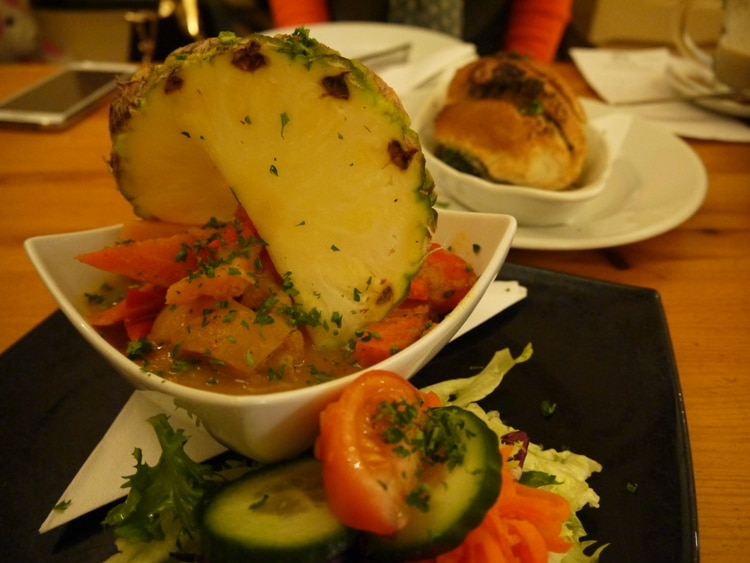 Rainbow Cafe Details
Address: 9a King's Parade (opposite King's College main entrance)
Opening Hours: Tue-Sat 10:00-22:00; Sun 10:00-16:00; Mon Closed
Website: rainbowcafe.co.uk
Hotels In Cambridge
While in Cambridge, we stayed at the Premier Inn on Newmarket Road. You can book this and other hotels in Cambridge via Agoda Cambridge.