There are only a few vegetarian restaurants in Siem Reap, but also a quite a few other restaurants that have good vegetarian options. We only ate at two during our short stay.
Chamkar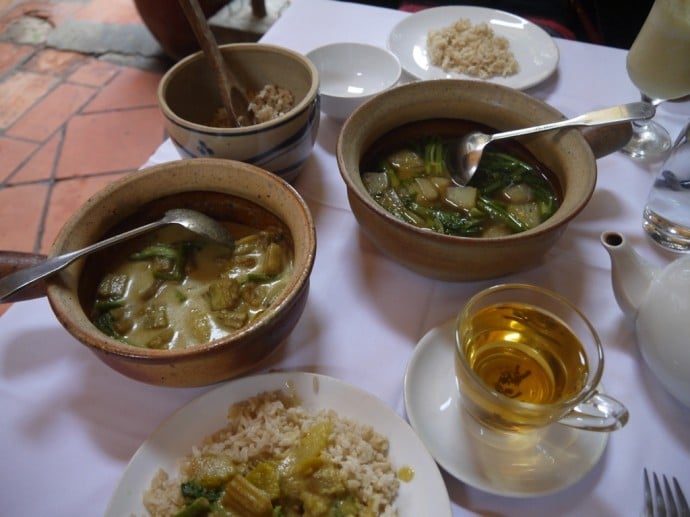 Chamkar was the only 100% veggie restaurant that we ate at in SiemReap. The food is organic where possible, and is cooked to order. This means you may have to wait a little longer for your food, but the wait will be worth it. We opted for the Stirring Curry, which is a thick traditional Cambodian green curry made with coconut milk, and the Sour Grilled Papaya Soup, both of which were delicious. We also had a fruit shake and pot of Chinese Jasmine tea. Total cost was a very reasonable $12.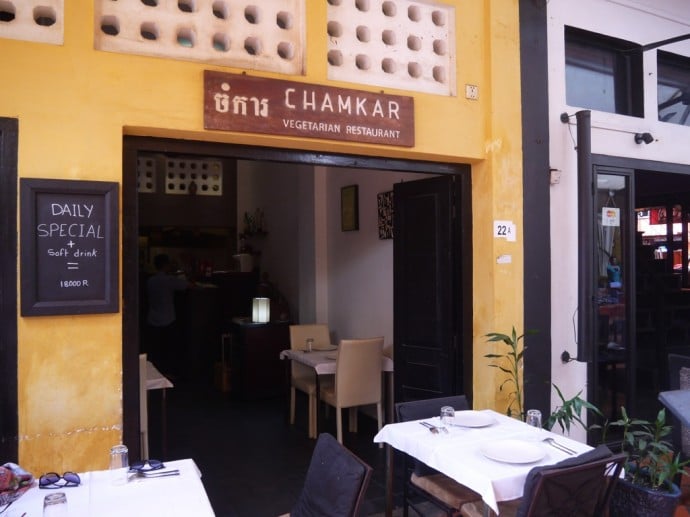 Chamkar, which is Cambodia for vegetable garden, has seating inside and outside, as well as upstairs. It's located at 22A The Passage, in the Old Market area. This small walking street runs parallel to the popular Pub Street, and is between Pub Street and Street 9. It's not shown on most maps though.
Address: 22A The Passage, Old Market, Siem Reap
Opening Hours: 11:00-23:00 Mon-Sat, 17:00-23:00 Sun
Maharajah (Non-Vegetarian Indian Restaurant)
Indian food is among my favorite types of food, and the veggie food at this restaurant was some of the best Indian food I've tasted, particularly in SE Asia. It has a very large range of vegetarian dishes, and as all meals are cooked to order, you can ask for any ingredients you don't want to be left out. They use pure vegetable oil for cooking, so most veggie dishes are also suitable for vegans.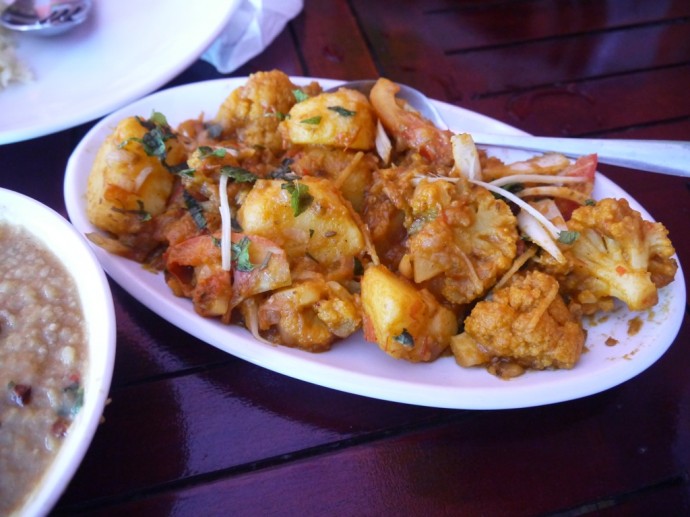 They have a huge sign outside the restaurant that has photos of many of the dishes, so you can see what the dishes are like before you order.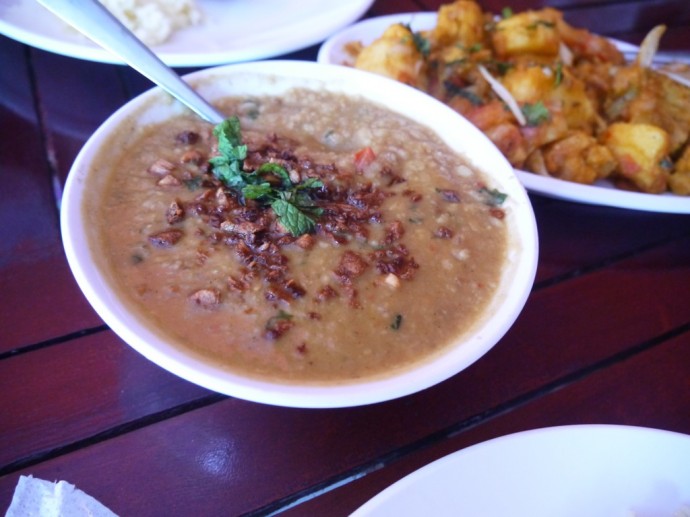 Address: 232 Sivatha Boulevard/Road (almost opposite junction with Street 9), Siem Reap
Opening Hours: 11:00-22:00 Sun-Sat
Hotels In Siem Reap
If you're planning to visit Siem Reap, then click on the Agoda link below to find a great hotel.