There are only three vegetarian restaurants in Split and we ate at all of them. I first ate at Makro Vega around eight years ago and it's my number one choice when I visit Split. Upcafe is a short walk out of the town center and has the same owners, so is another excellent choice. We ate there often as well. The third one is a vegan fast food cafe near the green market. The food there is goo, but the cafe is only open April until September.
Makro Vega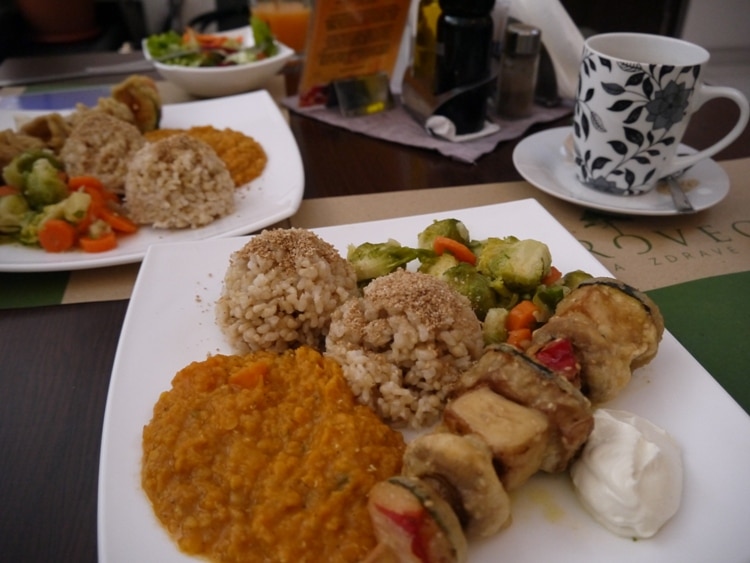 The specialty at Makro Vega is the macrobiotic lunch that's available from around 11:30 onwards. There is a vegan and vegetarian version, although they are usually identical apart from one of the options.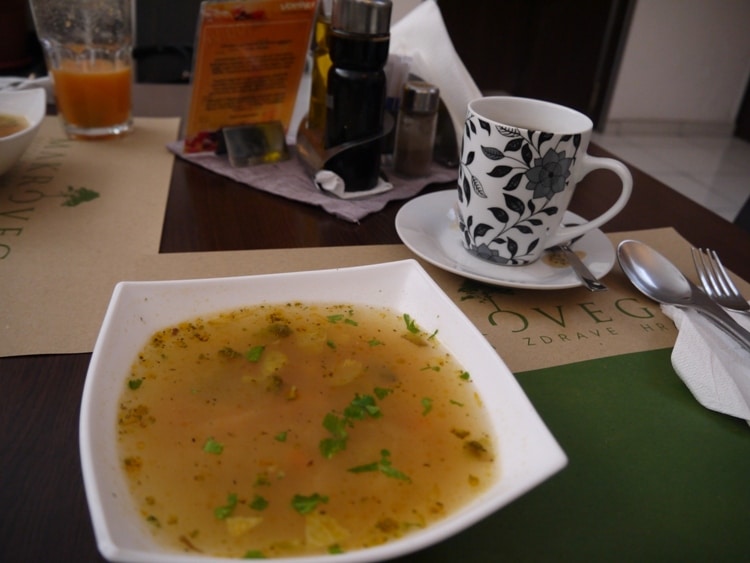 The macrobiotic lunch starts with a soup, which changes every day. Today it was minestrone.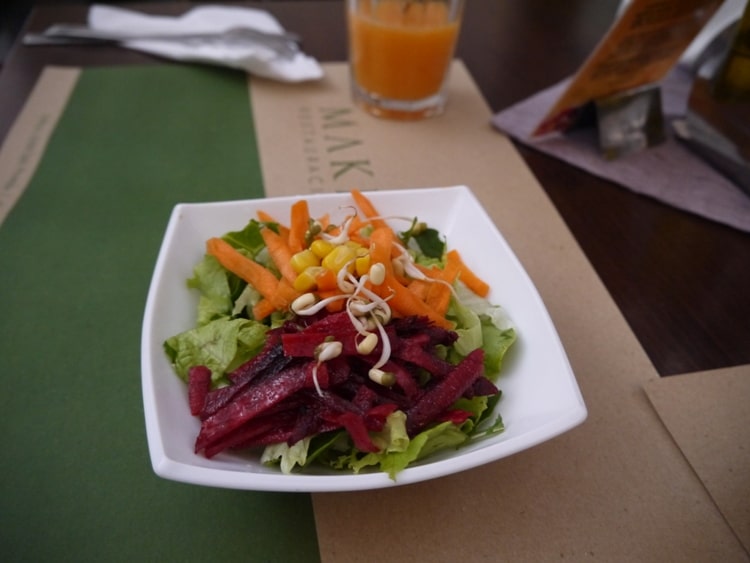 You then have the main course and a side salad. The three separate dishes make a quite substantial meal. The cost of the macrobiotic lunch is 60 kuna ($9).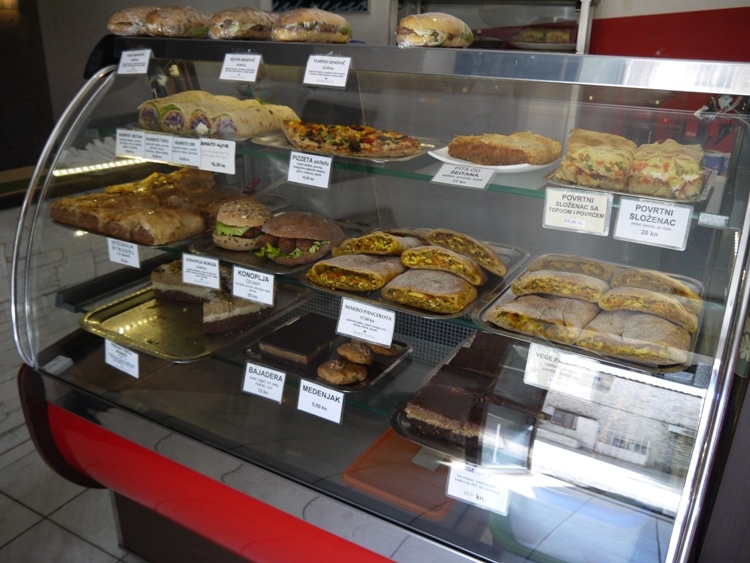 You can also choose food from the chilled cabinet. This includes both savory and sweet dishes. They also sell a range of hot and cold drinks, including delicious cold pressed juices.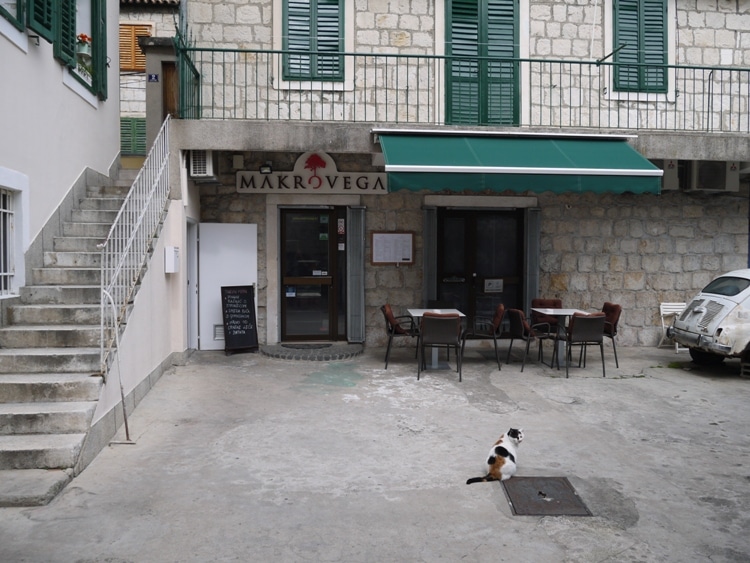 Makro Vega can be a little difficult to find the first time, but follow these instructions, and you shouldn't have a problem. From the Riva, turn up Ulica Bana Josipa Jelacica and walk for about 50 meters, then turn left into Ulica SV Kriza, then take the next small alley (Popovica Ulica) to the right and then turn left. Makro Vega will be the first gate on your right.
Makro Vega Details
Address: Lestina 2, Split
Opening Hours: Mon-Fri 09:00-21:00; Sat 08:00-16:00; Sun Closed
Website: makrovega.hr
Upcafe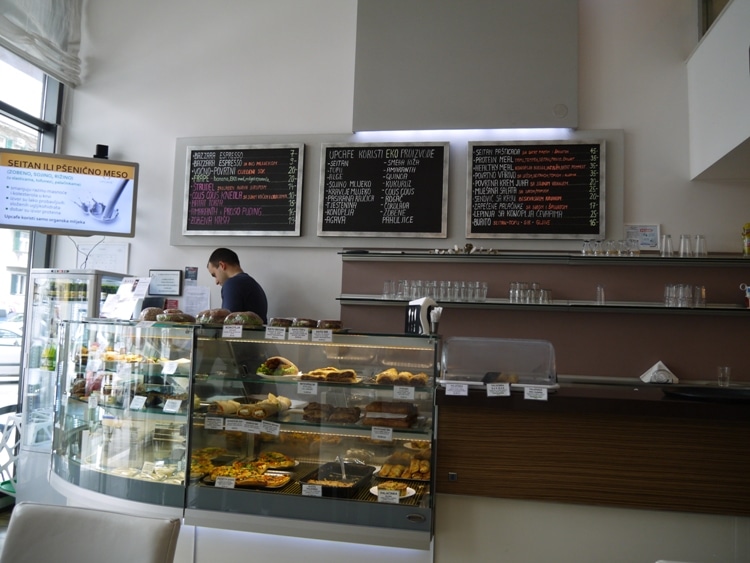 Upcafe is owned by the same people as Makro Vega, so sells similar food. It has more of a cafe atmosphere though and is around a 10-minute walk out of the town center.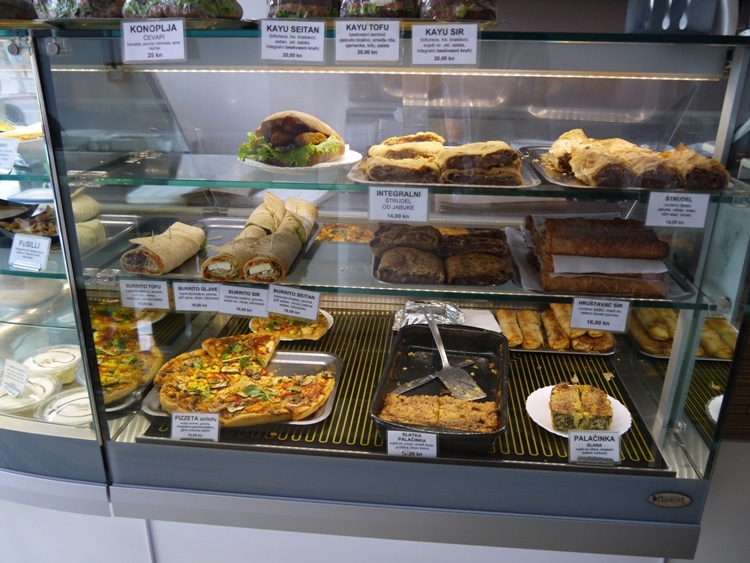 If you compare the image above with the one from Makro Vega further up the page you'll see that the food is very similar. At Upcafe you can order dishes that are cooked to order, with the food being similar to the macrobiotic food at Makro Vega.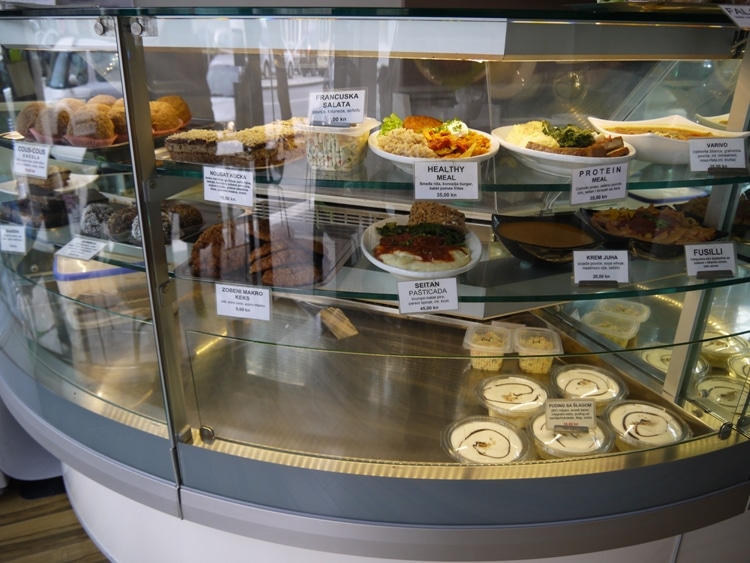 We ate here quite a few times while we were in Split. It's quite a local cafe, so you see less tourists in that area of town.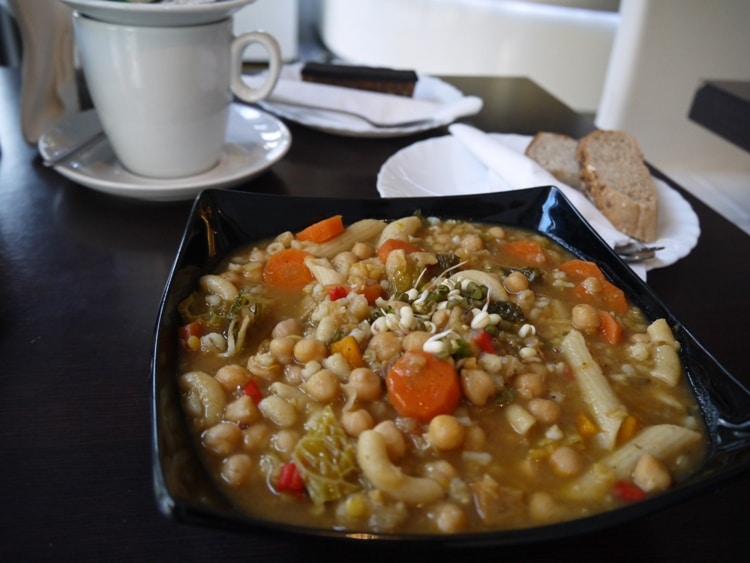 The Bean Stew above was particularly tasty and cost just 35 kuna ($5).
Upcafe Details
Address: Domovinskog rata 29a, Split
Opening Hours: Mon-Sat 07:00-20:00; Sun & Holidays 08:00-15:00
Website: upcafe.hr
Vege Fast Food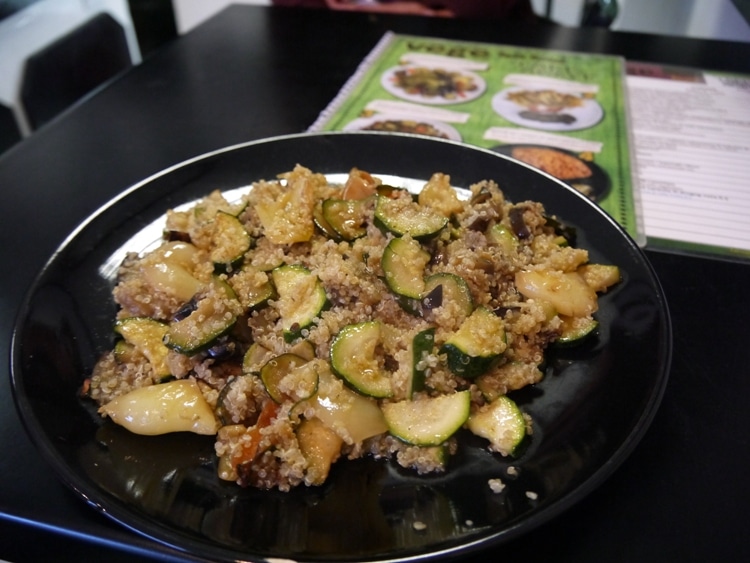 This was closed when we first arrived in Split, but when we arrived back after a few weeks traveling it was open. After speaking with the owner we found out that it's only open from late April until late September. The quinoa dish shown above was 50 kuna ($7.50).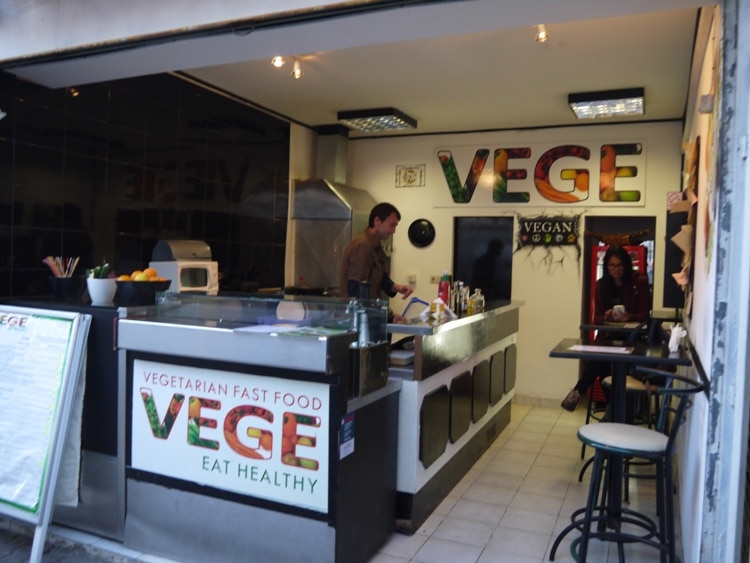 This is a small place with just two tables, but you can get the food to take away and eat it at the seafront if you prefer. It can be a little tricky to find at first, but easy once you've been there once. It's on the opposite side of the fruit and vegetable market from Diocletian's Palace. Walk through the market and you'll come to a small lane (just before the main road) that has small market stalls on either side, mainly selling clothes. Near the bottom of that market (the sea end) is where Vege Fast Food is located. The local market sellers will know where it is, so just ask if you can't find it.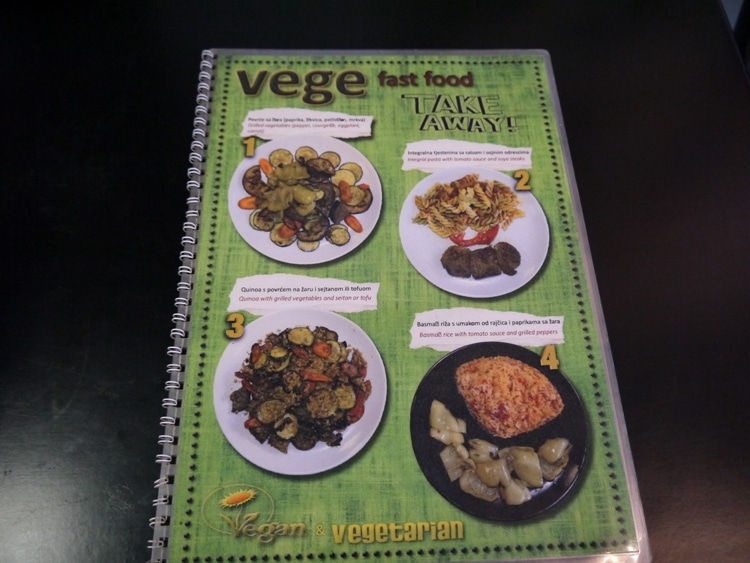 The menu has photos of most of the dishes, so you can see what each one is like before ordering.
Vege Fast Food Details
Address: Nadhodnik bb, Split (bb means at the start of the street before the street numbers)
Opening Hours: Mon-Sun 09:00-23:00 (Mid-April to end September – opens later and closes early at start and end of season. Might open as late as midnight during peak months.)
Hotels In Split
For our first few nights in Split we stayed at the excellent Divota Apartment Hotel. For other great apartments and hotels in Split, check out Agoda Split Hotels.