We only spent two days in Oxford so didn't have much time to check out many of the options for vegetarian food in the city. We did find two great places to eat veggie food though, but neither was a vegetarian restaurant. The food was great in both though and we'd definitely eat at them again.
The Oxford Cafe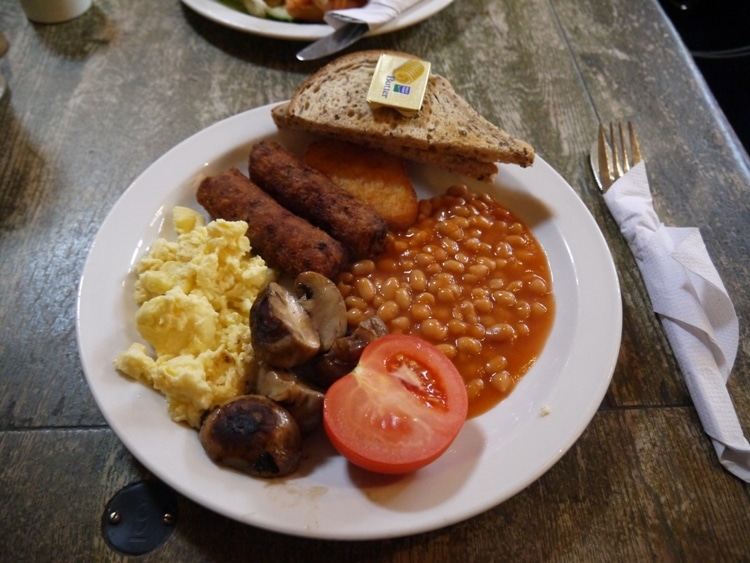 For a great start to your today, we'd suggest a visit to The Oxford Cafe. It's located in the center section of Oxford's covered market in the city center. The above yummy breakfast cost just £4.95. They also had a vegetarian and vegan lunch of Ratatouille & Rice on both days that we ate there. It was on the Specials board, so maybe it's not available every day.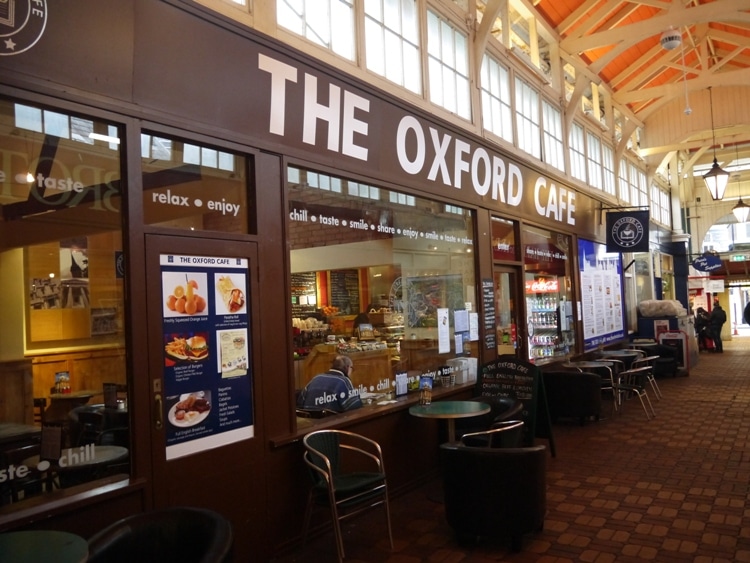 This cafe also serves meat, but most food is cooked to order so I think it would be easy for them to alter some of the dishes if needed. It's open from 08:00 until 17:30 every day, except Sundays.
The Oxford Cafe Details
Address: Oxford Covered Market
Opening Hours: Mon-Sat 08:00-17:30 every day
Website: oxford-coveredmarket.co.uk/cafes-and-restaurants1-2
Al-Shami Lebanese Restaurant
The dish shown above is Bam Yeh Bilzeit, which is okra fried in olive oil, garlic and tomatoes, and served with rice. I love okra, and it was perfectly cooked in this dish. It's suitable for both vegetarians and vegans.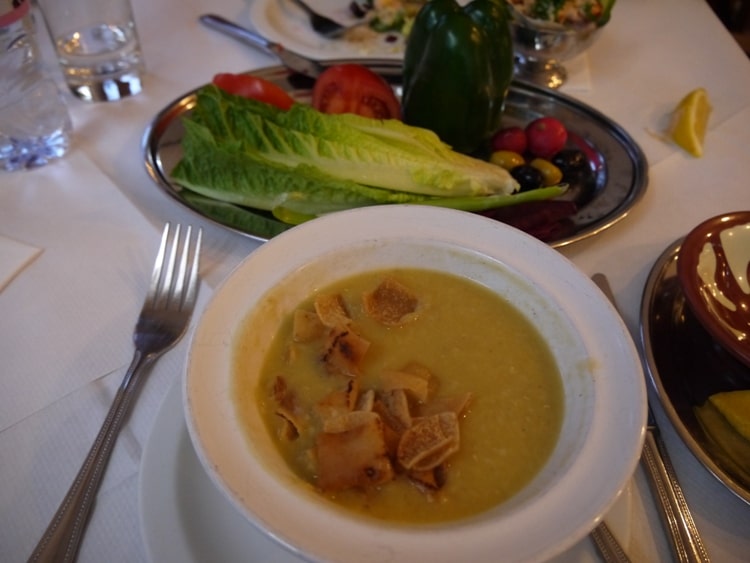 I had the Lentil Soup for starters, and it was one of the best I'd tasted for a long time. It was very flavorful and quite filling. This was also suitable for both vegetarian and vegan diets. The soup was £3.50 and the okra dish was £7.90.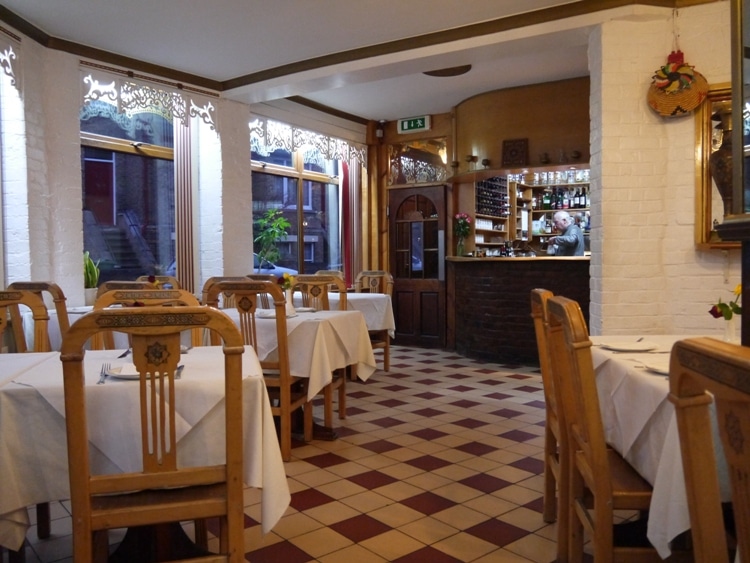 We loved eating at Al-Shami Lebanese Restaurant, and found many reviews from vegetarians that said they preferred to eat there rather than at some of Oxford's fully vegetarian restaurants. The vegetarian and vegan dishes are clearly marked on the menu and there is a huge choice of dishes, even for vegans. We'll definitely be eating here again next time we're in Oxford.
Al-Shami Lebanese Restaurant Details
Address: 25 Walton Crescent
Tel: 01865-310066
Opening Hours: Sun-Sat 12:00-24:00
Website: al-shami.co.uk
Hotels In Oxford
For the two days that we were in Oxford we stayed at the splendid Old Bank Hotel on High Street. It's just across the road from Oxford University Church of St Mary the Virgin. The photo above was taken from the top of the tower. Click here to book a room at Old Bank Hotel or see our review at Old Bank Hotel, Oxford. For other hotels in Oxford, check out Agoda Oxford. They have a great range of hotels to suit all budgets. They also have a price match guarantee.