We weren't overly impressed with the vegetarian and vegan options in Amsterdam, so I'm only including one place in this post. Other places were so-so, but Vegabond was really great and deserves a mention. The sign outside claims it's the best store in town for vegan products, and judging by the range of products on sale they could well be right.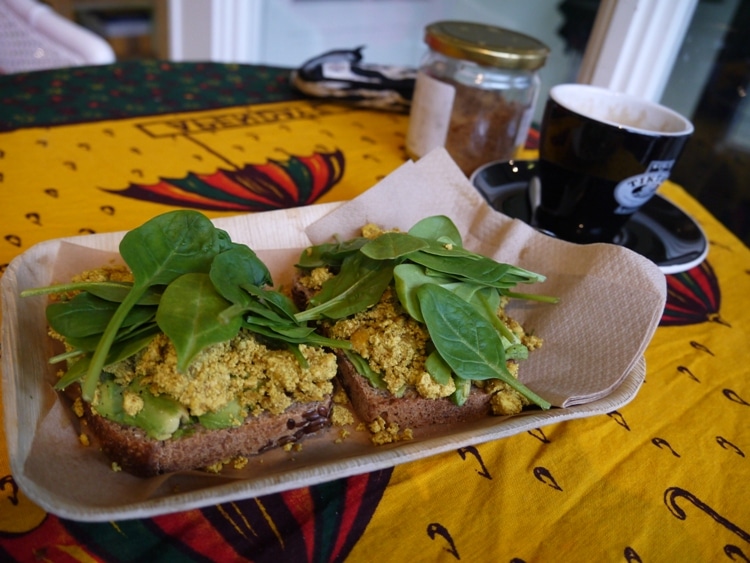 Vegabond is a small vegan store that has a cafe at the front with seating for around 10 people. The menu is fairly short but the food we ate was delicious and the other items on the menu looked good as well.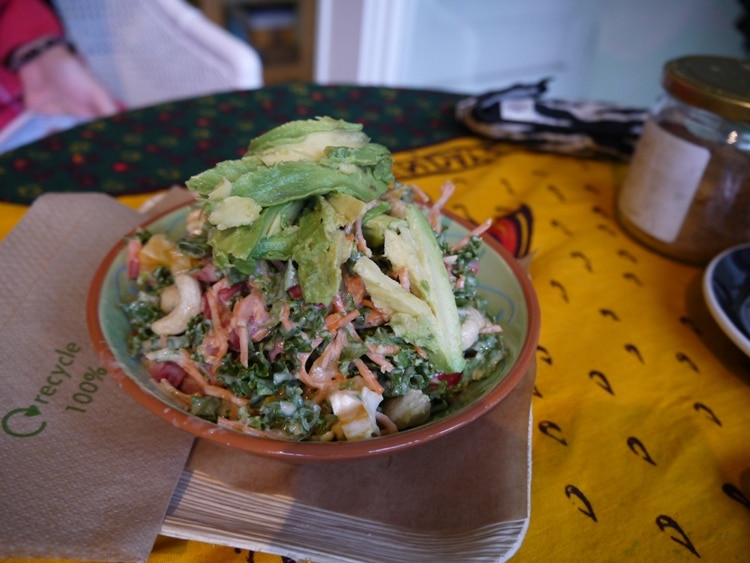 We had the Scrambled Tofu, Avocado & Spinach Leaves Sandwich and the Raw Kale Salad. These cost around EUR6 ($7) each.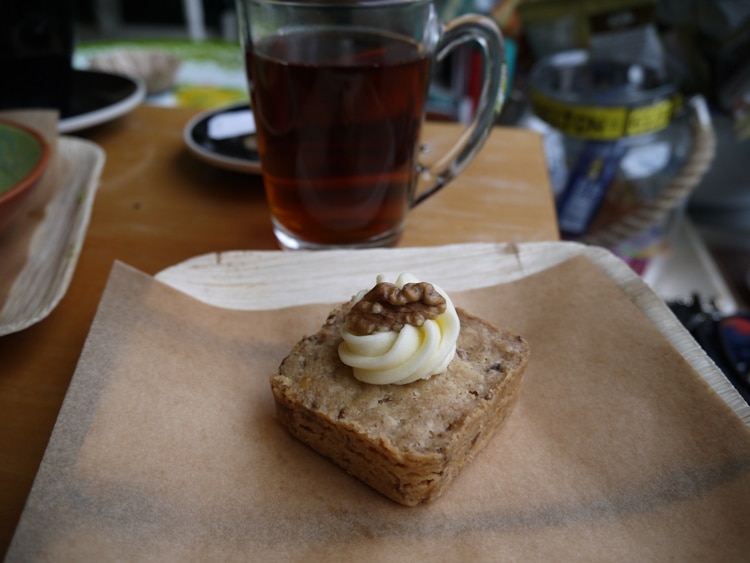 We also had a delicious gluten-free Carrot Cake that cost just EUR3 ($3.50).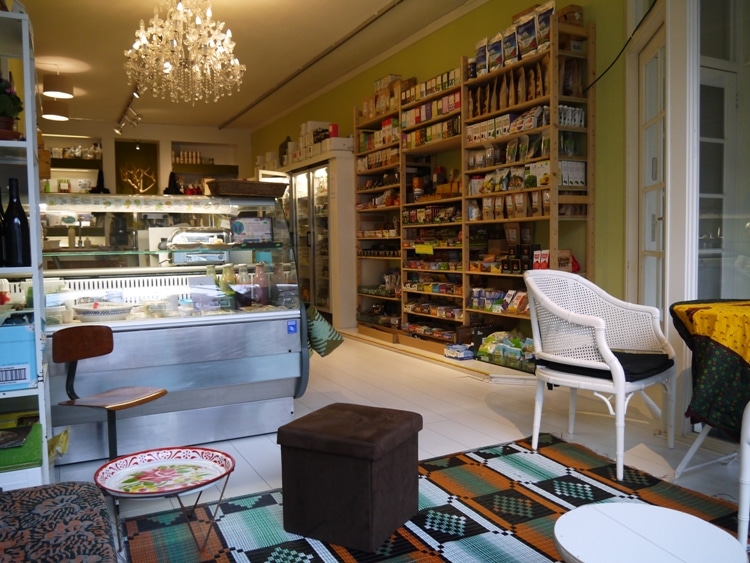 The cafe and store have quite a laid-back vibe, with the large window next to the cafe looking out onto the canal.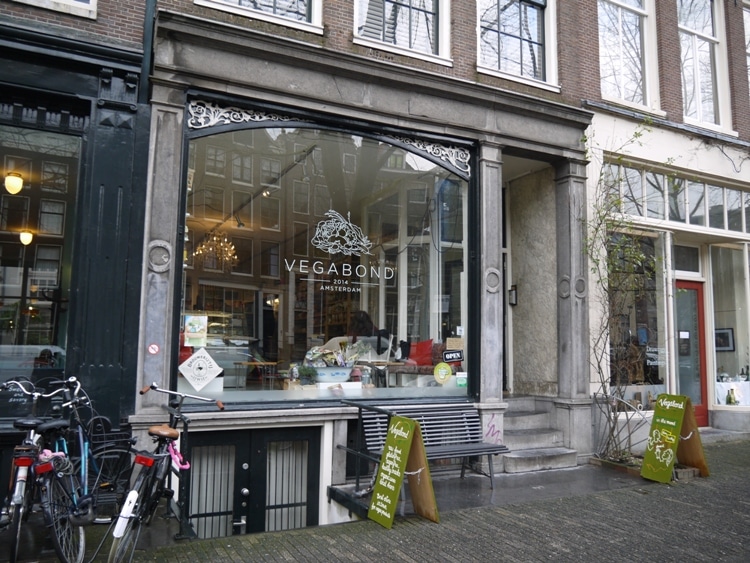 As you can see from the image above, the cafe has a huge window that looks out over the canal.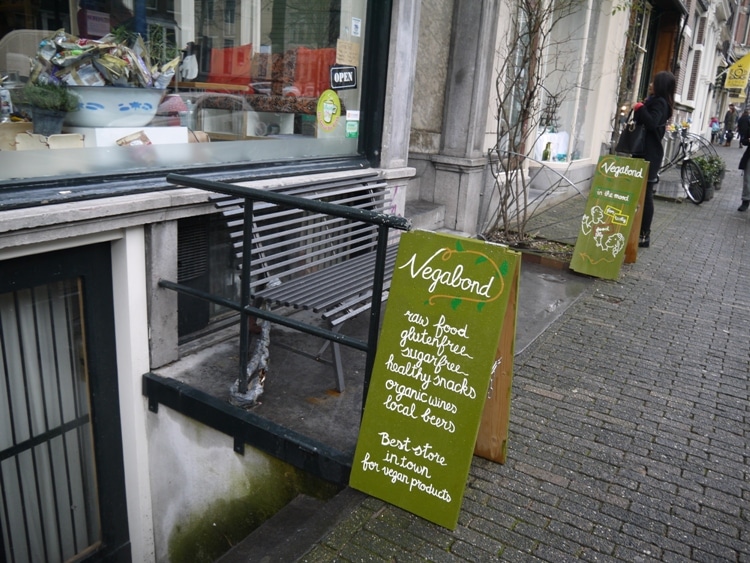 Vegabond sells a range of raw, gluten-free, sugar-free and vegan produce. It also sells organic wines and beers, and claims to the the best vegan store in Amsterdam.
Vegabond Details
Address: Leliegracht 16 (about 5-10 minutes' walk from Dam Square)
Opening Hours: Tue-Sat 11:00-19:00; Sun 12:00-17:00; Mon Closed
Website: vegabond.nl
Hotels In Amsterdam
While in Amsterdam we spent three nights at Hotel Allure. It's a reasonably priced family-run hotel just three stops on the metro from Centraal Station. We chose this hotel mainly because of the great wifi, after having not so good wifi at our hotels in London and Paris. For more great hotels in Amsterdam, head on over to Agoda Amsterdam.