There is only one vegan or vegetarian place to eat in Sarajevo, and that is Veggae, which is a vegan fast food cafe. The food is surprisingly good for a fast food place. It's about a 10-minute walk up the hill from the city center.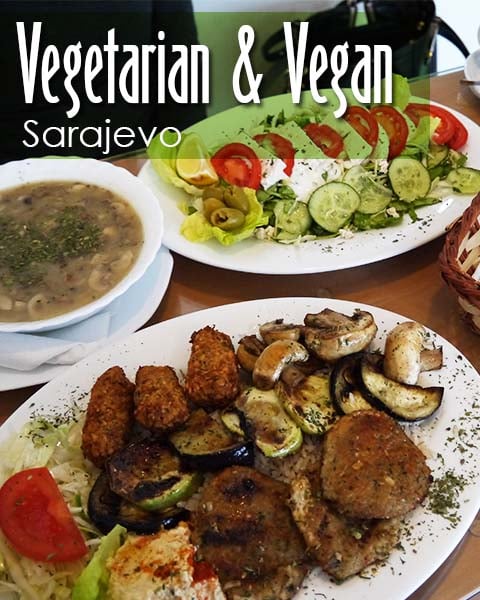 Help spread the veggie and travel vibe by pinning the above image to pinterest.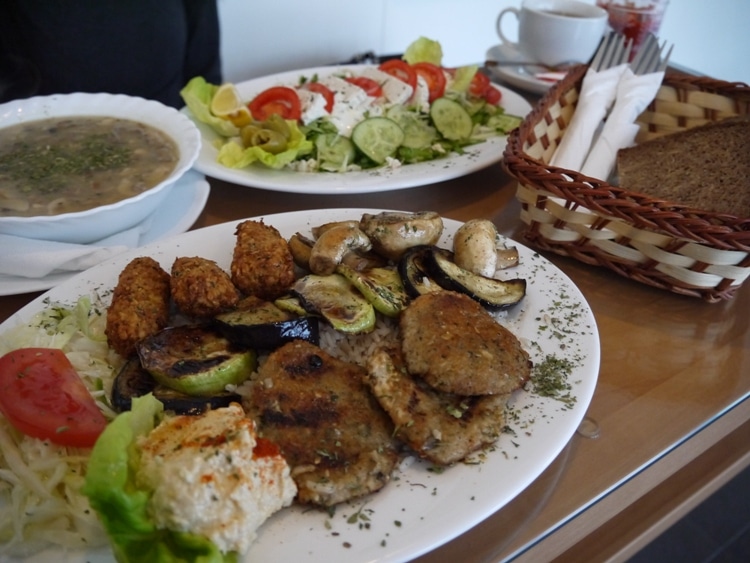 The above selection of food, plus two teas came to a total of 16 BAM ($9), which is very reasonable. The main dish is Veggae Mix, which consists of falafel, soy burgers, mushrooms, grilled vegetables, rice, hummus, salad and rye bread. There is also a Tofu Salad and Mushroom Soup.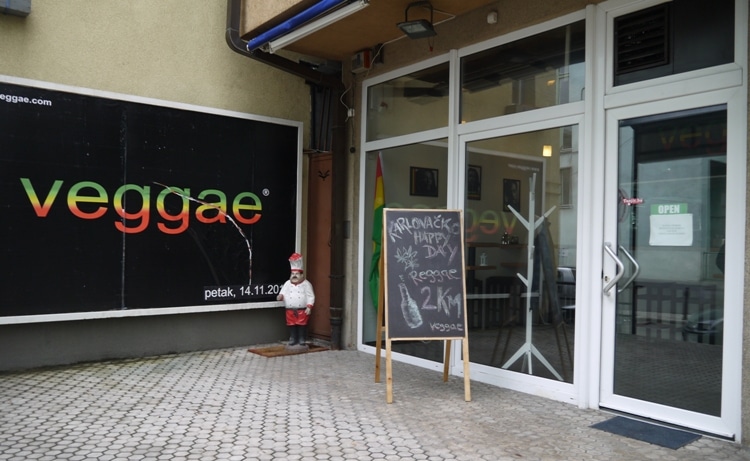 Veggae (rhymes with reggae) is a small place with just 3 tables, with seating for around 8-10 people. The menu is fairly extensive, and includes sandwiches (falafel, soy burger, tofu, seitan), salads, risottos, pastas, grilled food, fries, pancakes, burritos and soups. All are reasonably priced.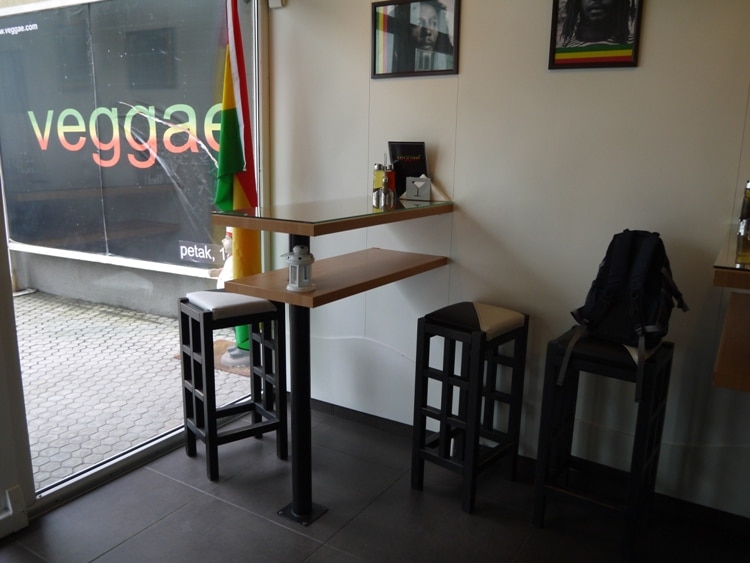 Not surprisingly, this cafe has photos of reggae stars on the walls and plays mostly reggae music. Veggae also do take-away food and deliveries.
Veggae Details
Address: Cekalusa 64 (at Gabelina)
Opening Hours: Mon-Sat 08:00-20:00; Sun Closed
Telephone: 06-4441-4449
Website: veggae.com
Where To Stay In Sarajevo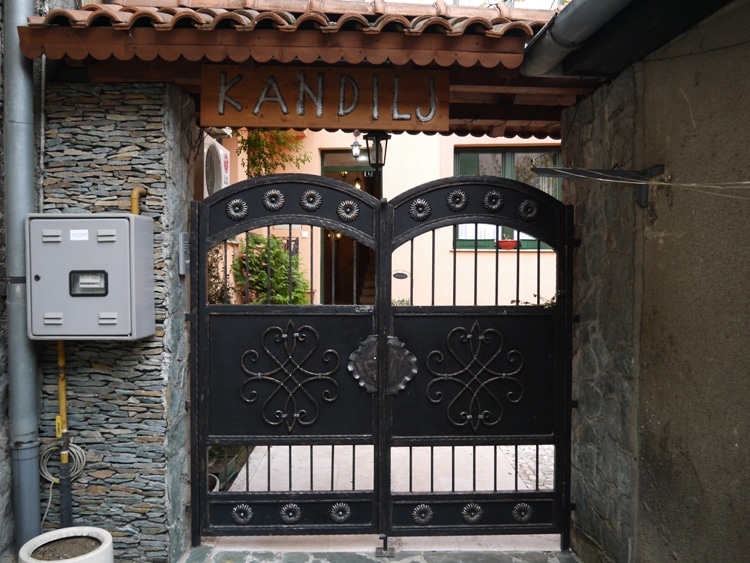 For our stay in Sarajevo we choose a city center hotel, Guesthouse Kandilj. It's a great hotel and the location is perfect. For other great hotels be sure to check out Agoda Sarajevo.