Applying for a Vietnam visa can be stressful even at the best of times. Other times it's a downright nightmare trying to figure out what type of visa to apply for, from loose-leaf to e-visa, to invitation letter or, if you are one of a few fortunate European passport-holders, if you even need a visa at all! I swear navigating the Vietnam visa process- from the various visa options to the forms and documents- can be more stressful than planning the whole adventure itself!
Although it can be a daunting process, we've done plenty of research to help you apply for your Vietnam visa yourself, or you can use one of our recommended companies to speed-track the process and ensure nothing goes awry.
So, whether you are going for travel, business or even looking at emigrating to Vietnam, we're here to give you the low-down on everything you need to know when applying for your Vietnamese visa and provide tips and recommendations! Use the table of contents links below to jump to a specific section:
Visa-free entry for European & Asian nationals
Since June 2015, passport holders of the nations listed in the table below qualify for a free single-entry visa on arrival in Vietnam at any tourist land/air border. The only real prerequisites are having a passport with 6 months validity.
We hear conflicting reports, depending on the government's constantly changing regulations, but it should also possible to extend the 15-day visa via a travel agent in-country for another 15 days for $45-60 fee.
| Length of entry | Country |
| --- | --- |
| 30 Days | Singapore, Thailand, Malaysia, Laos, Indonesia, Cambodia |
| 21 Days | Philippines |
| 15 days (Asia) | Japan, South Korea |
| 15 days | Sweden, Finland, Norway, Denmark, Belarus |
| 5 days (potentially just until June '17) | Germany, UK, France, Italy, Spain |
| 14 days | Myanmar, Brunei |
**Important Note: Once you leave Vietnam you are not allowed to re-enter on a free visa for another 30 days.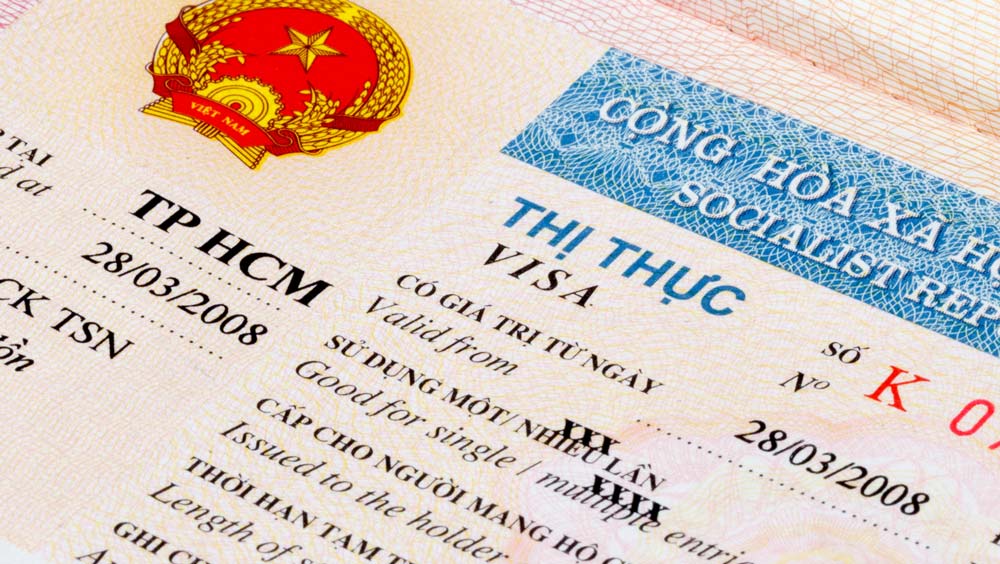 30-day E-Visa for Vietnam
In February of 2017, the Vietnamese government finally agreed to open up the borders to holders of 30-day e-Visas (electronically granted visas), as a 2-year trial which dramatically simplifies (and cheapens!) the process of applying for visas for Vietnam.
You can double-check the list of eligible countries here:
Argentina, Armenia, Azerbaijan, Bulgaria, Belarus, Brunei, Chile, China, Colombia, Cuba, Czech Republic, Germany, Denmark, Spain, Finland, France, Greece, Hungary, Ireland, Italy, Japan, Kazakhstan, Luxembourg, Myanmar, Mongolia, Norway, Panama, Peru, Philippines, Poland, Romania, Russia, Slovakia, South Korea, Sweden, Timor Leste, Uruguay, UK, USA, Venezuela
Now, citizens from 40 different countries including the US, just need to fill in some forms online, attach scanned copies of their passport page and a passport photo, pay a $25 fee and submit their visa application!
The e-Visa takes approximately 3 working days to be processed. Keep track of your registration code, and then after the three days are up, go back to the website, click on 'search', enter in your code and you'll be able to check if your application was approved. You can then print it out for travel.
Click here to submit your application or for more information.

Visa Approval Letters: Visa on Arrival
If you are not included on the e-Visa or visa exemption list (Canada, Aus, NZ, I'm looking at you!) and would like to travel for longer than 30 days or apply for a multiple-entry visa, then one of the easiest ways to go about this is by applying for a letter of approval before you arrive.
Confusingly, the Vietnamese Embassy does not issue these approval letters directly, but you can apply for them from a travel agency/visa service online. While you do have to shop around for the best visa processing fees ($15-25 for single entry/$50-60 for multiple), it's still cheaper than going directly to the embassy, and you can fast-track the application so it can actually be issued by 6pm on the same-day (for an extra fee of course).
Once you've chosen your company (we recommend Vietnam-Visa.com or TravelVisaPro.com), it's super easy. You just have to complete their online application form, pay the processing fee, and then within 3-5 working days you should get your visa approval letter by email. They are generally group-issued, so don't worry about the other names. Just scan through to ensure that yours is included, print it off and keep it as proof of travel to be used upon arrival at the airport.
At immigration, follow the signs for the visa on arrival/landing visa office. There you just need to show the letter and pay the stamp fees, which vary from approx. $25 for 30-day single entry visas to $50 for multiple entry and $135 for 12-month multiple entry visas.
Although this can seem like hard work at first, it works out considerably cheaper, can easily be done from abroad with a company like Vietnam-Visa.com and requires a lot less effort than applying through the embassy.
This can also be a better option if you are looking for a multiple entry visa, or a tourist or business visa that lets you stay in Vietnam for up to 12 months.
**Important Note: While sometimes you can cross the border by land with a Visa on Arrival letter, this isn't always possible. Official rules say that you can only enter by air, but other people have had no problems entering by land, so just double check with your issuing company first.

Embassy-issued Vietnam Visas
Those who are not yet able to apply for the e-Visa or anyone who needs multiple entry/longer visas, it is also possible to go directly through the embassy or an agency who will double check all your documents and can fast-track your application. While this can cost considerably more, it's often worth it for peace of mind and having a reputable company handle your passport and important documents rather than sending them across the country by post.
Rough idea of costs and visa options, based on applying for your Vietnam visa from a US Embassy:
>1 month in-passport/loose-leaf single-entry: $80
1 month multiple-entry: $135
3 months single-entry: $110
3 months multiple-entry: $160
6 months multiple entry: $180 (max 3 months per entry
12 months multiple entry: $220 (max 3 months per entry)
To apply for any visa for less than 3 months you will need to complete and print the tourist visa application form available here. Sign it and send it with 1 passport-size photo (2 for loose-leaf visas). Applicants must ensure that their visa has at least 6 months validity from their intended date of departure from Vietnam. For a normal tourist visa, you must send your original passport, and those who are eligible for a loose-leaf visa must also submit a color copy of their passport page*.
Visa applicants must also include a pre-paid return envelope, and visa fees in the form of money order/cashier's check or company check payable to 'Embassy of Vietnam'. You can only pay using Visa/Mastercard Credit Card if you are actually applying in person at the embassy. Ensure that you include the full amount for the visa along with any extra fees- processing/visa management/shipping & handling etc- along with a prepaid return envelope for USPS or FedEx (DHL is not accepted).
The expected visa turnaround time is five business days, but this can take longer during especially busy times. However, for an extra fee of approx. $30, the process can be fast-tracked to only take one to two working days upon receipt of the application.
*Important Note: Loose-leaf Vietnam visas are great for those who do not want to send their actual passports or are running out of spare pages, they can also be problematic when it comes to onward travel, especially when visiting countries like China, where you need proof of exit/entry. Eligibility requirements can be found here.

6-12 Month Multiple-Entry Vietnam Visas
Those looking to apply for a 6 or 12-month multiple entry Vietnam visa will normally need to obtain visa approval before applying for their visa. This can be done by getting in touch with the Vietnam embassy, but they can be notoriously difficult, so in these instances you might want to consider going through another agency in order to make the process much more streamlined and stress-free.

Visa-issuing Companies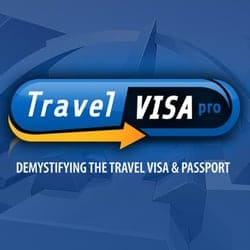 Just like the visa-on-arrival letters, there are some great third-party Vietnam visa issuing companies who can help take all the stresses out of applying for your visa. They are usually a little more expensive, but will check over all your documents, ensure everything is tracked and safe, and can even speed up the application process where necessary.
TravelVisaPro or PassportVisasExpress, both of which are trustworthy, reliable companies.

Vietnam Business Visa Application
If you are applying for a business visa for Vietnam, you must also present a letter of support from your sponsor agency or company in Vietnam and apply directly through the embassy. This process can take up to 2-3 weeks by post, or 2-3 days if you make your application in person.
Again, this is a process that can be done on your own or through an agency like TravelVisaPro.

Applying for Vietnam Visa Whilst Abroad
It is possible to apply for a Vietnamese tourist visa while you are already traveling. You can visit the nearest consulate or you can apply through a travel agency. Neighboring countries like China, Cambodia, Laos and Thailand are great at fast-tracking applications and they normally take a maximum of 3-working days.
There are consulates in Nanning, close to the China/Vietnam border, Vientiane, Bangkok, Phnom Penh and Sihanoukville. Visa fees vary according to your nationality and the duration of your trip. Don't forget to check if you are eligible for the Vietnam e-Visa before you pay extra costs for a visa issued by the embassy!

Extending the length of your visa in-country
It is normally possible to extend your Vietnamese visa through local travel agencies while you are in-country, but as of recently this is no longer the easiest option to stay longer in Vietnam. The government has seemingly changed the rules and while travel agencies can still offer extensions, they are pretty expensive ($120-300!!), and rather unreliable.
It is better to travel to a neighboring country and apply for a new e-Visa/visa on arrival/tourist visa there instead.

Exemptions
Exemptions also apply if you or your parents are of Vietnamese descent or you have a Vietnamese spouse. More info on exemptions can be found here.
Conclusion | Vietnam Visa Guide
The process of getting a visa to travel to Vietnam doesn't have to be extremely complicated. Whether you can obtain your visa on arrival or if you need to work out an e-visa prior to arrival, this guide has hopefully given you the tools to understand what you need and how.
Take on the challenge of figuring it all out yourself or use a service like Vietnam-Visa.com to help figure it out for you. Either way, enjoy your trip to Vietnam!
---