For our time in Mostar we opted to stay at Villa Anri, where we booked a room with a terrace that looked out over Stari Most, which is the main attraction in the town. It's a very clean and welcoming hotel and only a few minutes' walk from the bridge. Click here to book a room at Villa Anri.
The Room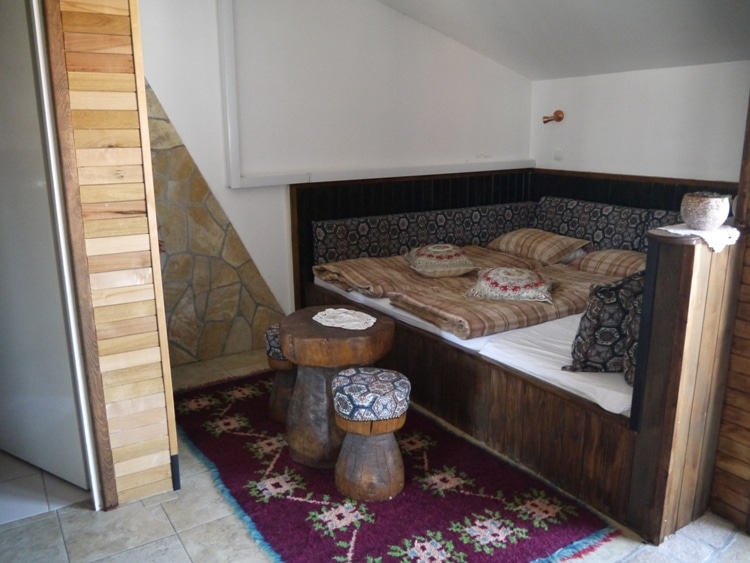 Our room was beautiful, with a huge built-in bed in a corner alcove. It had a double and single mattress, so might be suitable for a couple with a small child, or a couple that needs lots of space, like us. The bed was very comfortable.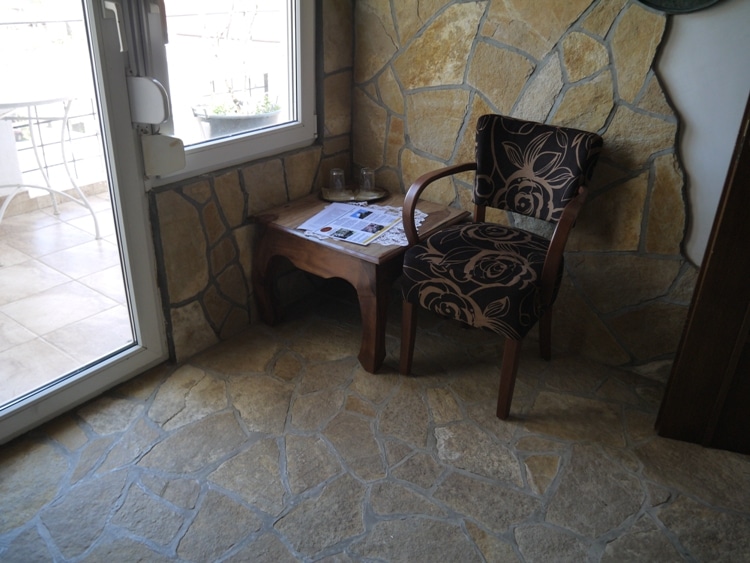 There was a table and chair next to the window that looked out onto the terrace, and another chair nearby. There was a built-in wardrobe and a flat screen TV in the room.
Bathroom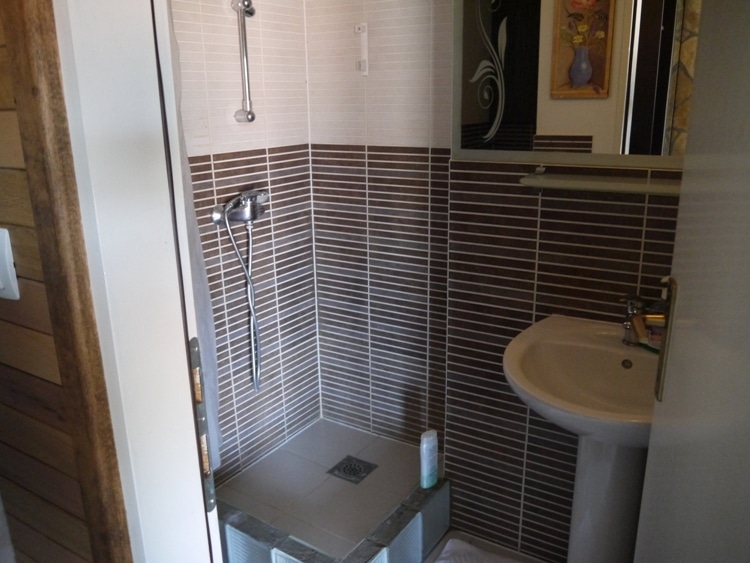 The bathroom was clean, with both soap and shampoo provided. The water pressure in the shower was great and everything worked well.
The Terrace
We had a small terrace right outside our room, but this was connected to a larger terrace that all guests could use. It was great to have a terrace with a view of Stari Most, but I'm not sure it was worth paying the extra, given that any guest could use it.
Wifi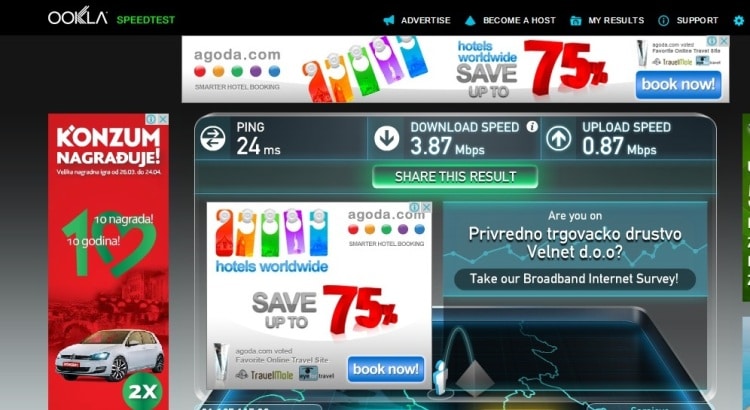 We had some major issues with the wifi to begin with, but the router was eventually restarted and it worked pretty well the rest of the night and the next morning. But it only worked for around 30 minutes the next night and not at all in the morning. This is a great hotel but the wifi let it down. At a local cafe the wifi worked fine and it also worked fine at the next hotel, so I doubt the issues are caused by my laptop. When I tested the speed it showed as 3.87 Mbps download and 0.87 Mbps upload.
Location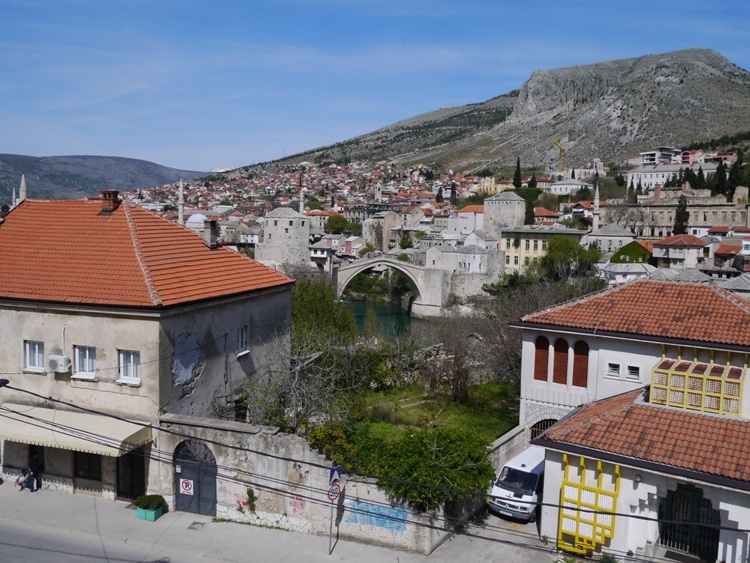 The location is great, as it's only a few minutes walk from Stari Most, which we could see from our terrace. The image above shows how close the hotel is to the town center.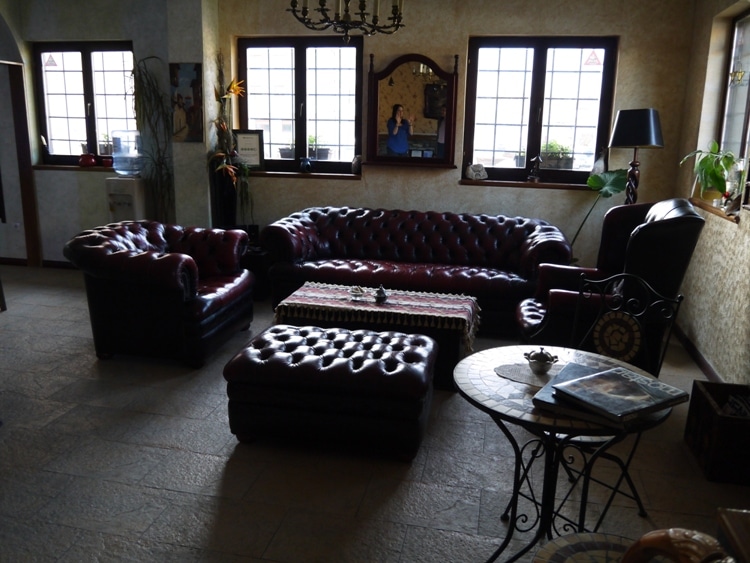 Both check-in and check-out were quick. At check-in we were given complimentary drinks and a few local sweets. We were also given a map of the area with suggestions of what to see and where to eat. We were also told not to both with a tour guide as it was easy enough to walk around on our own.
Breakfast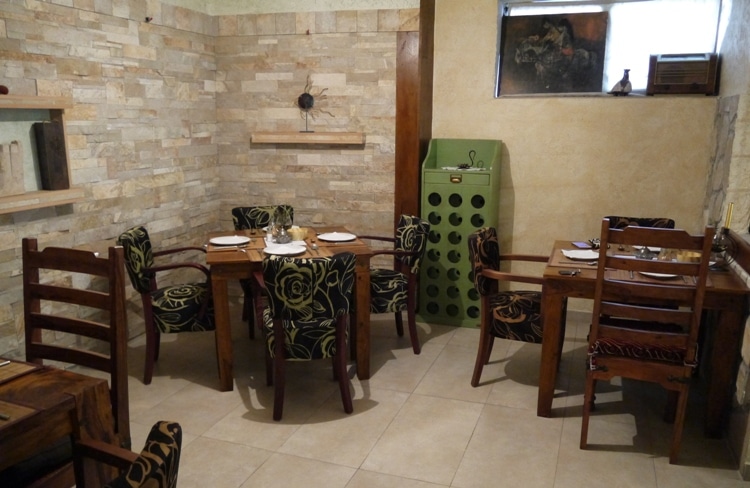 Breakfast was included in the price of our stay and was served in the breakfast room on lower ground floor, although there was an option to have it served on the terrace.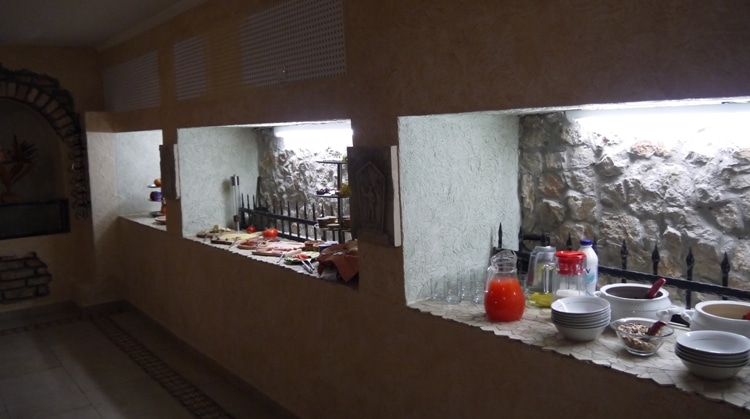 The buffet breakfast was laid out in alcoves in the stone walls and looked quite impressive. There was  pretty good selection, including tea, coffee, fresh juice, toast, scrambled, boiled and fried eggs, cold meats, cheeses, fresh rolls, salad and fruit.
How To Book A Room At Villa Anri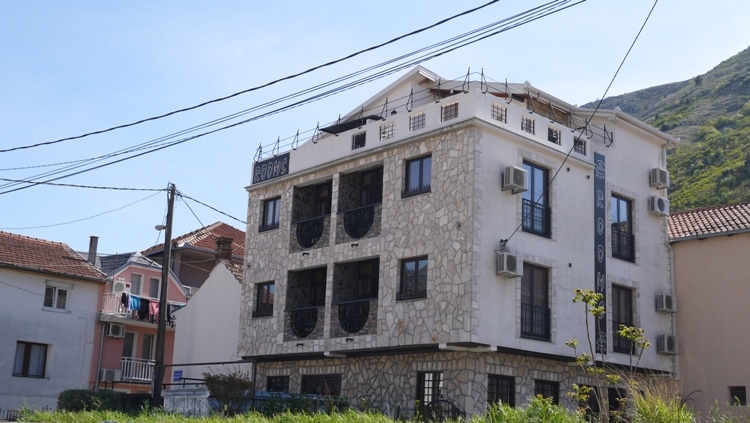 Click here to book a room at Villa Anri. For other hotels, guest houses and apartments in Mostar, check out the great offers at Agoda Mostar.