For our time in Kotor we made an excellent choice when we chose Villa Ivana, which is an apartment in an old stone house in the old town. The apartment was newly renovated and was perfect for our stay.
Bedroom 1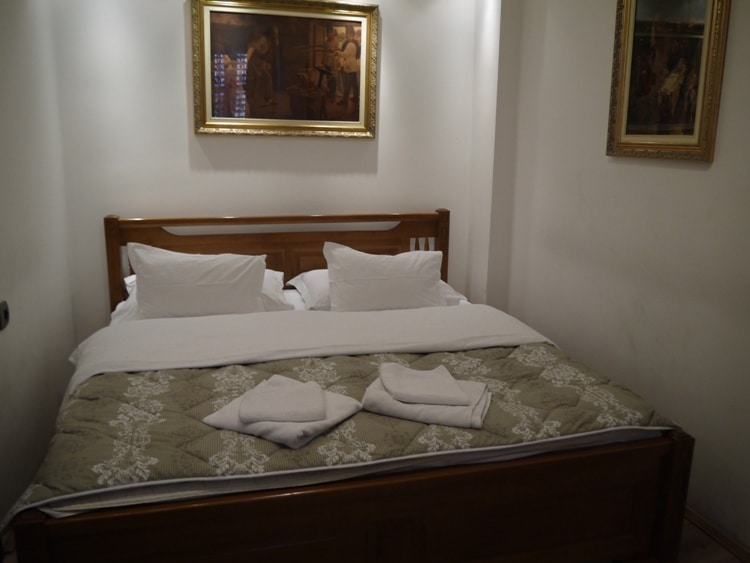 We had booked a studio apartment, but were pleasantly surprised to find that we had been upgraded to a 2-bed apartment. The main bedroom had a comfortable double bed, wardrobe, and table with benches.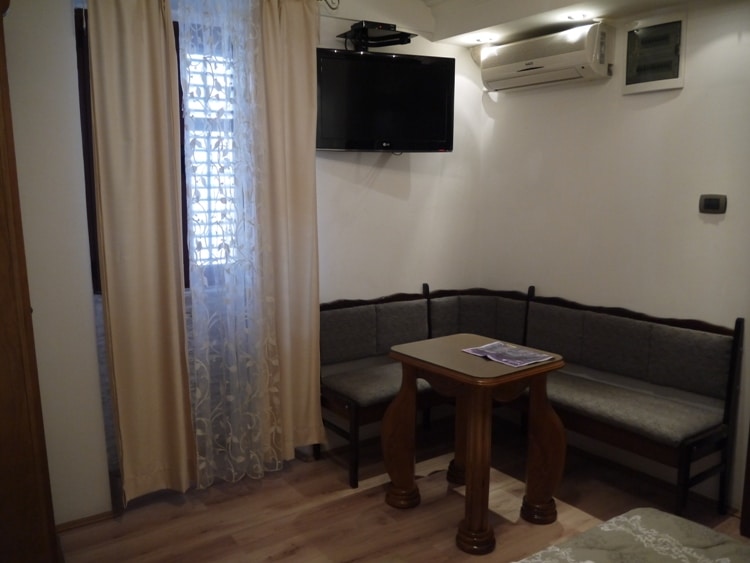 The room also had a TV and aircon/heating. There was a shuttered window to the front of the room.
Bedroom 2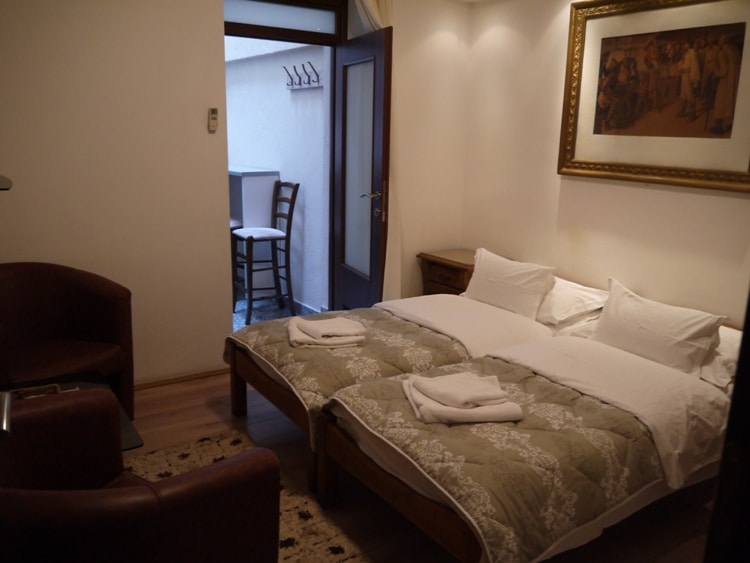 Bedroom 2 had two single beds, a wardrobe, TV, aircon/heating and two easy chairs. We only used this room to store our suitcases.
Kitchen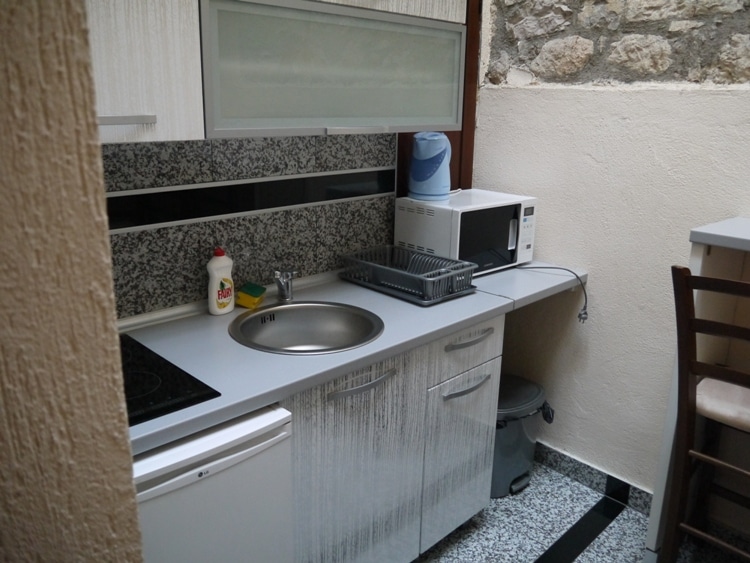 The kitchen was next to bedroom 2 and in a covered outdoor area, although it felt like it was indoors. There was a 2-ring hob, fridge, microwave oven , kettle, pots and pans, dishes and cutlery.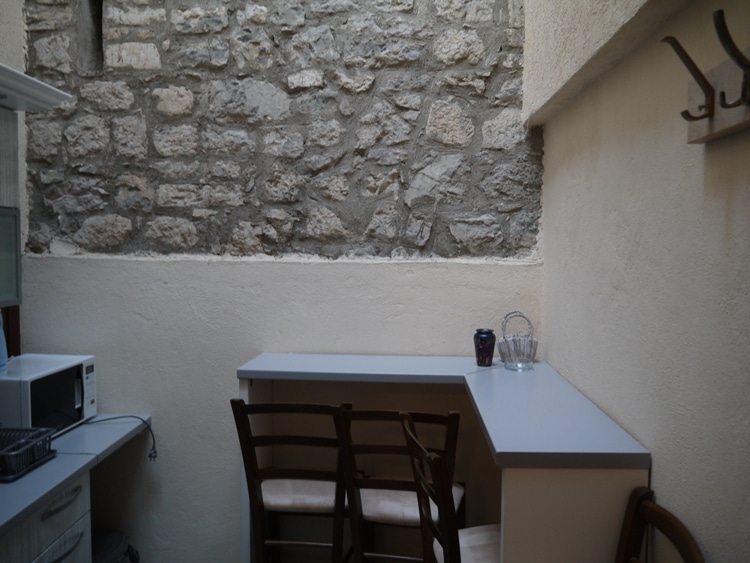 The kitchen had a breakfast bar in one corner, but the seating on the terrace was a better option for us.
Bathroom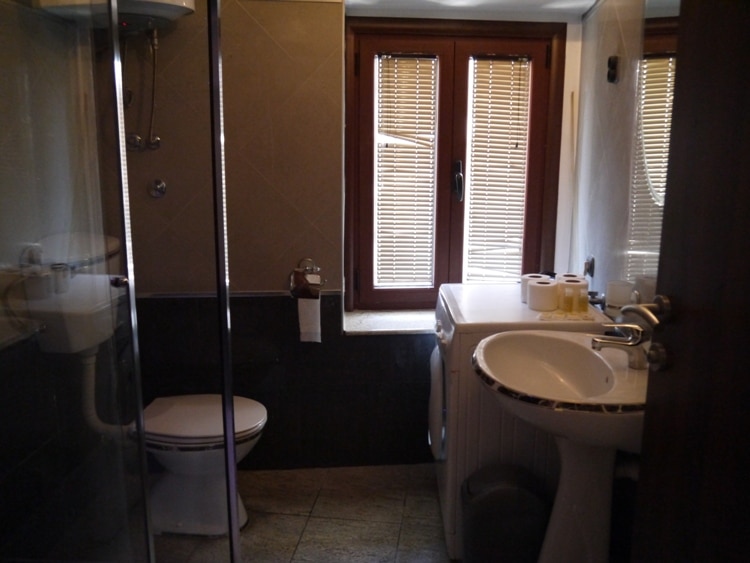 The bathroom was fairly large and had a huge shower cubicle and washing machine. Plenty of soap and shampoo was provided.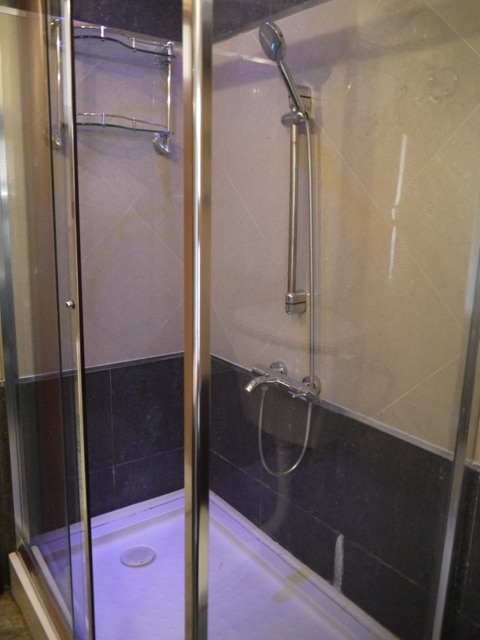 The shower cubicle was about double the size of a standard one. The shower worked well.
Wifi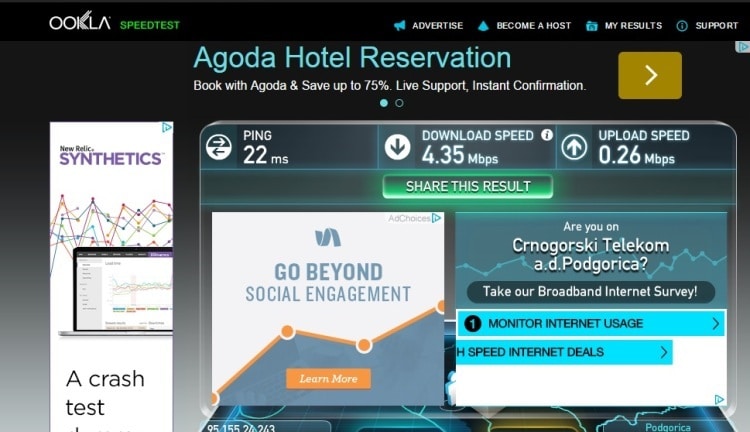 The wifi at the apartment worked well the whole time we were there, with speeds similar to those we had in Croatia. Download speed was 4.35 Mbps and upload speed was 0.26 Mbps.
Terraces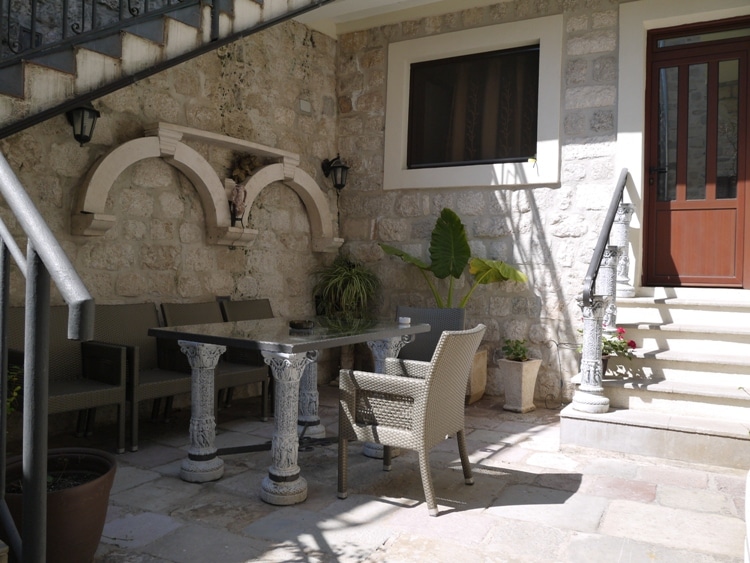 There was an outdoor terrace on the ground floor that we had use of. It was a beautiful area, as you can see from the image above.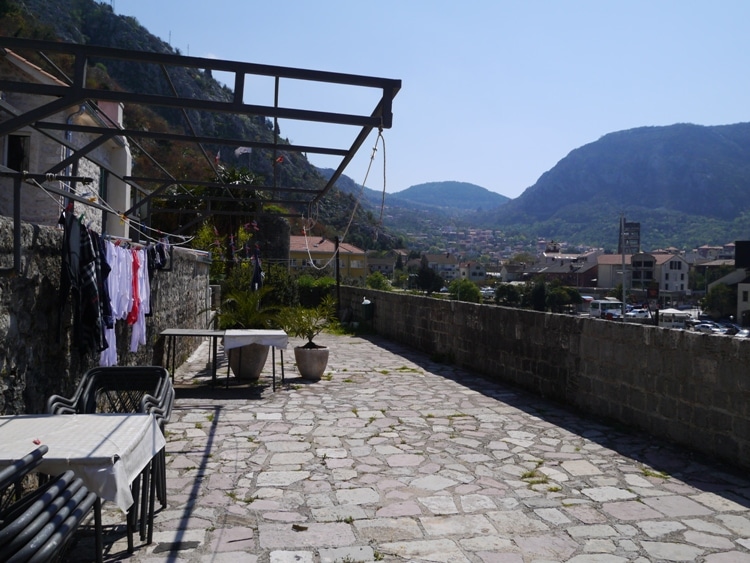 We also had access to the terrace on the old city wall, as the apartment was right next to it. It had beautiful views looking out over Kotor Bay.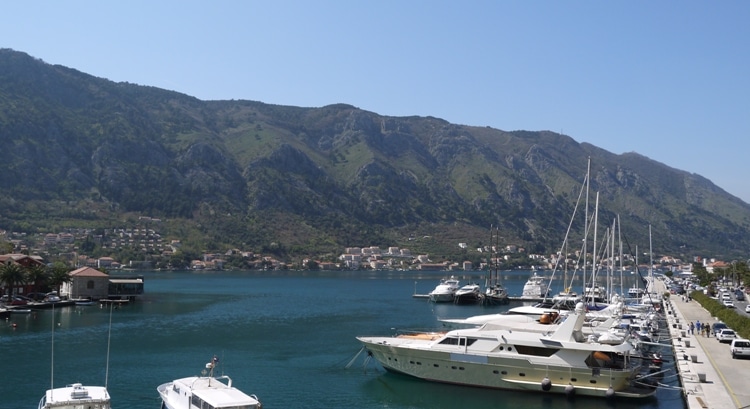 Above is the view from the city wall terrace that we had access to.
Above is a video showing the terrace and the view.
Location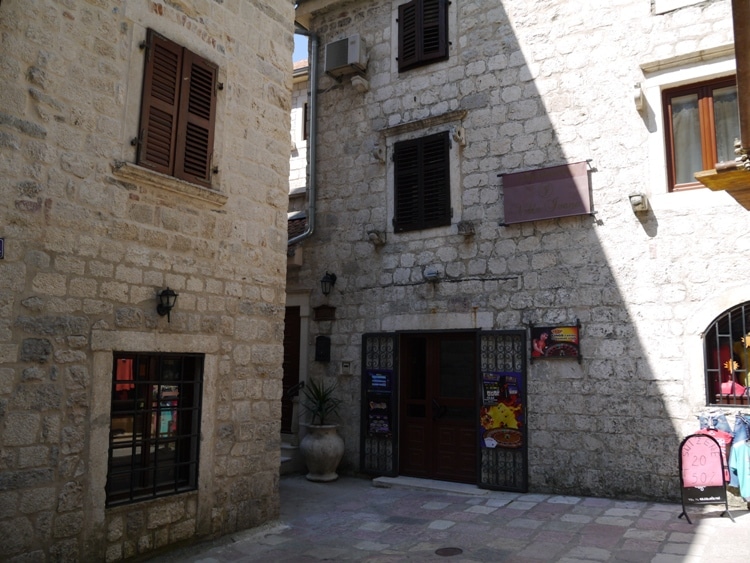 The location is superb, as it's just inside the old city wall. It's about a 5-minute walk from the bus station. You'll come to a smaller entrance to the old city before the main entrance, so enter there and Villa Ivana will be facing you about 50 meters ahead. Outside the old city walls there is a fresh market with good quality produce. There's also a supermarket about 100 meters from the smaller entrance. Just head back towards the bus station and you'll see it on your left. The old city has lots of cafes, restaurants and other shops. Kotor Bay is just across the road.
How To Book Villa Ivana
Click here to book an apartment at Villa Ivana. It's a great place to stay and the price is very reasonable compared to other apartments in the town. For more hotels and apartments in Kotor, check out Agoda Kotor.