If you want to see spectacular views of the old city of Kotor, Kotor Bay and the surrounding area, be sure to walk up to Kotor Fortress on the mountain of St. John. We walked up on our first day in Kotor and paid a visit to San Giovanni Castle at the top.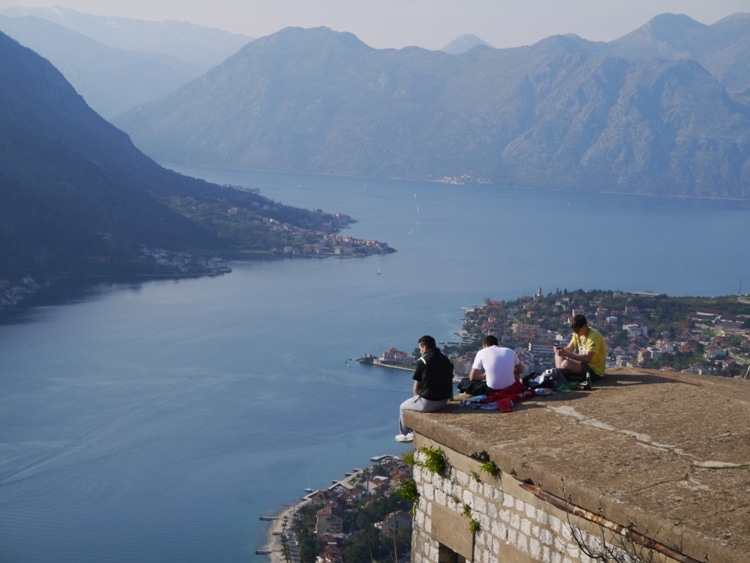 The walk up to the fortress takes around 30-40 minutes and is quite steep, so you need to be reasonably fit to get to the top. It's also slippery in parts and there are some steep drops, so be extra careful when walking up.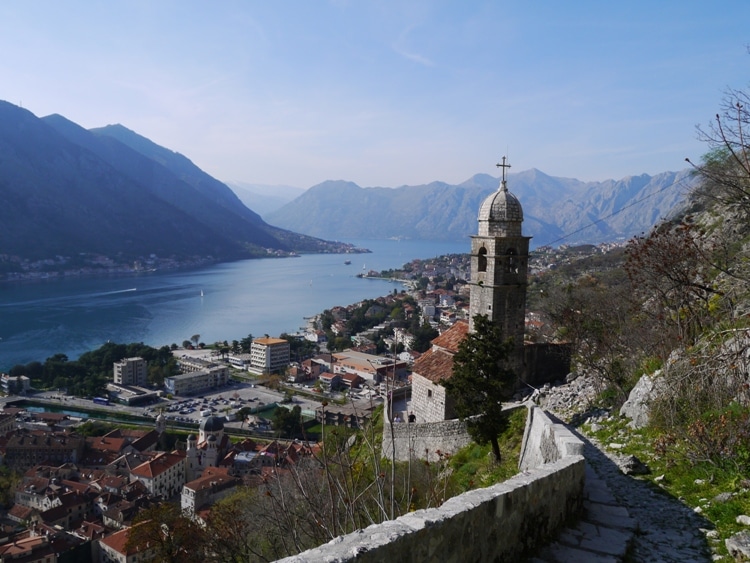 About half way up you'll come to the Church of Our Lady of Remedy that was built in 1518. It's a very small church with bars across the entrance. You can look inside but you'll need to use a torch, cellphone light or camera flash to see.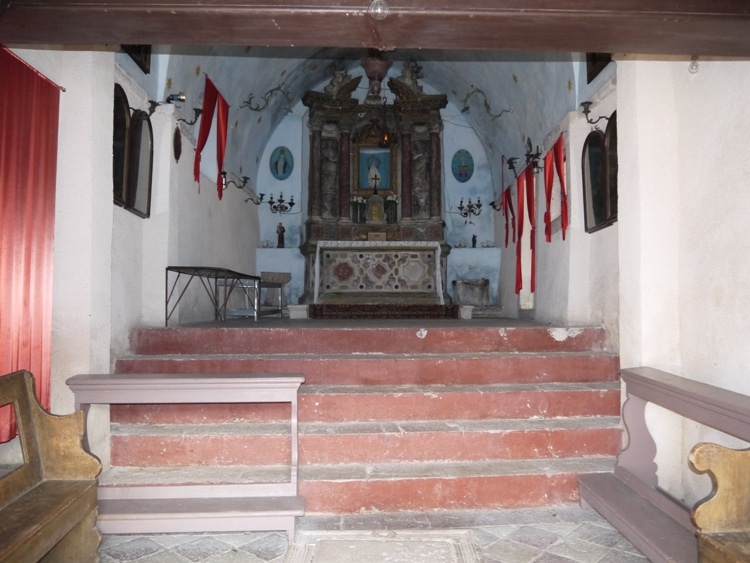 As you can see from the image above, this church is very small.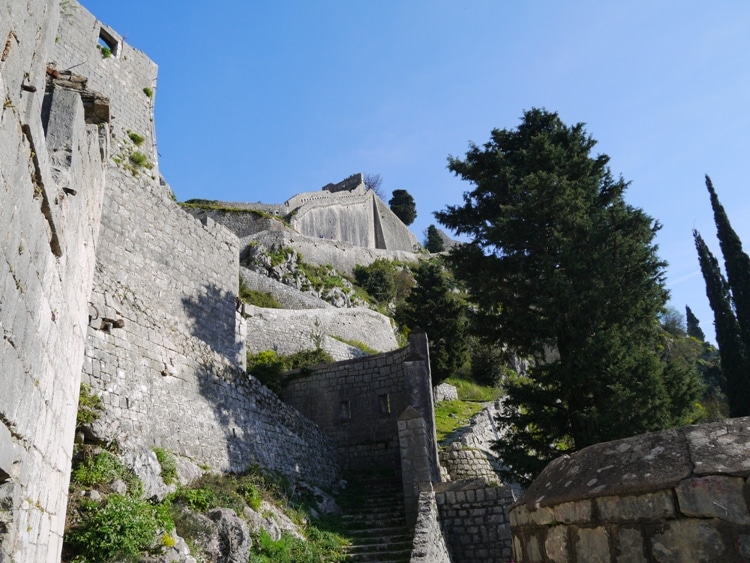 Once passed the church, you still have a long walk ahead of you.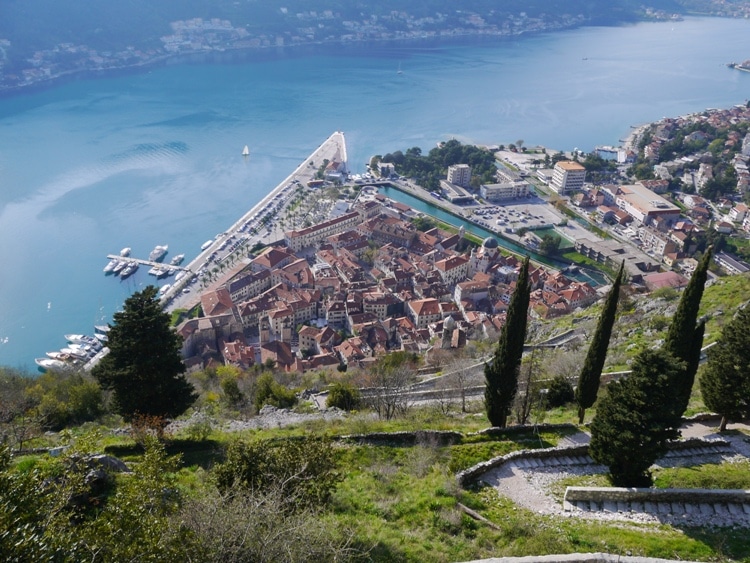 From the fortress, the old city of Kotor looks quite small. It's just the triangular area you can see above.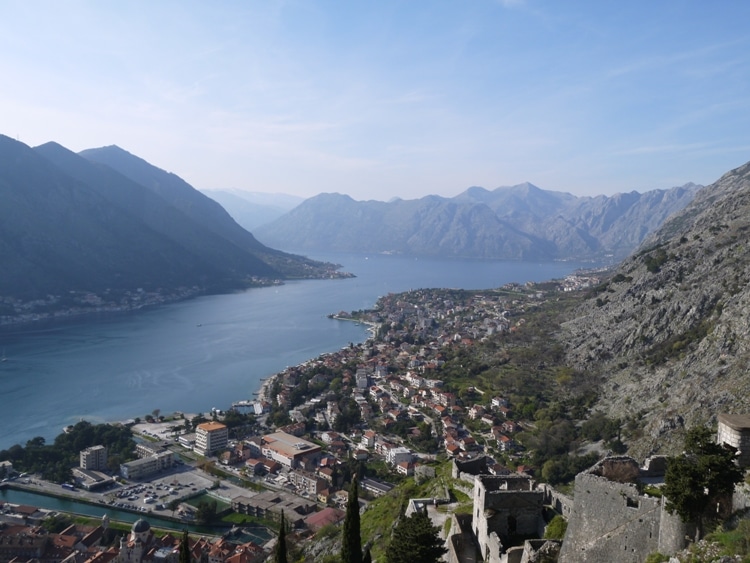 As you can see from the image above, the views are fantastic.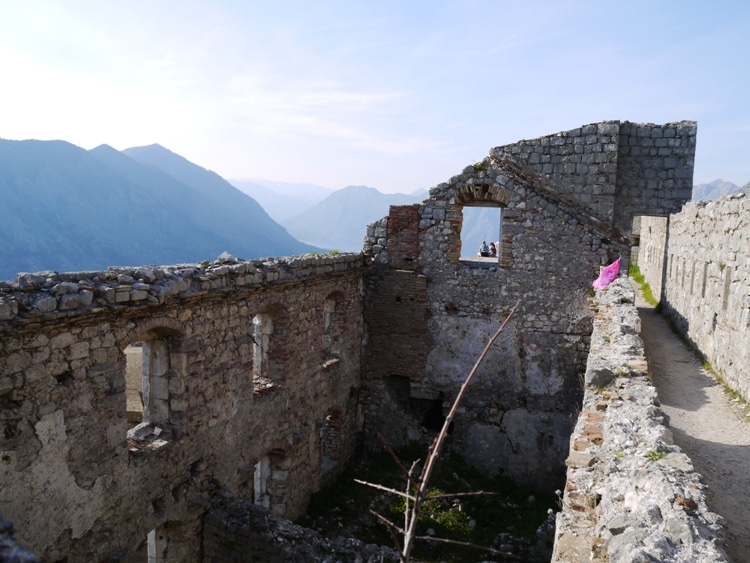 The building at the top is San Giovanni Castle, and this is just a ruin these days.
Some of the damage was caused by the 1979 earthquake, but much of it has been caused by neglect.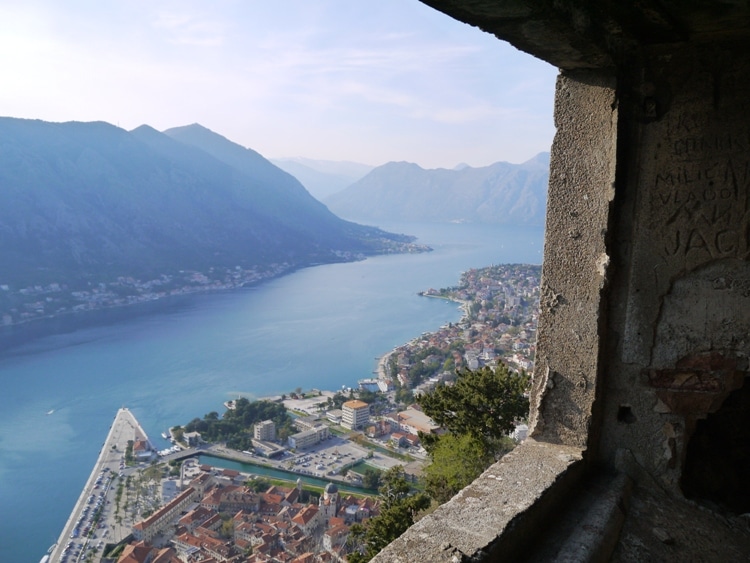 There were a surprisingly large number of people at the top when we were there, with some having a picnic and drinking beer.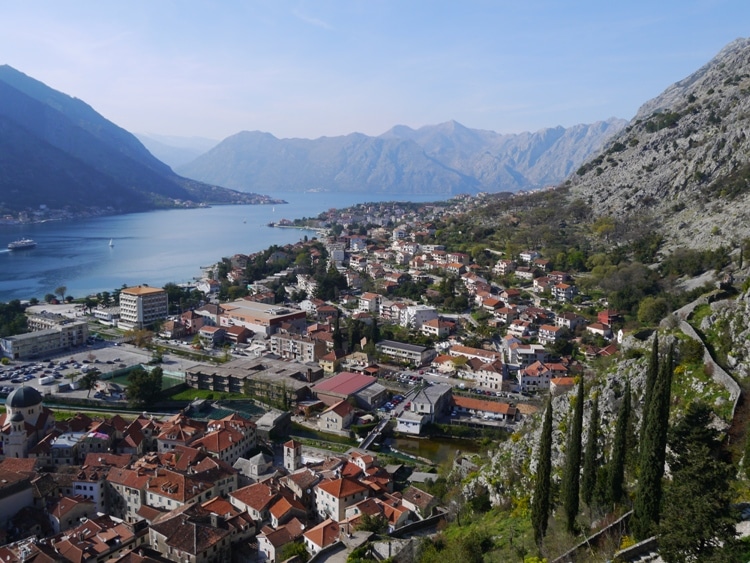 Kotor Bay is a beautiful part of the world that you should definitely visit if you get the chance.
Above is a close-up of the old city.
Entry to the fortress is EUR 3 ($3.20). There's always someone sitting at he bottom of he steps. Just pay hem and make your way to the top.
Videos
The video above was shot part of the way up the steps, before we got even as far as the church.
The second video was taken from the top.
Where To Stay In Kotor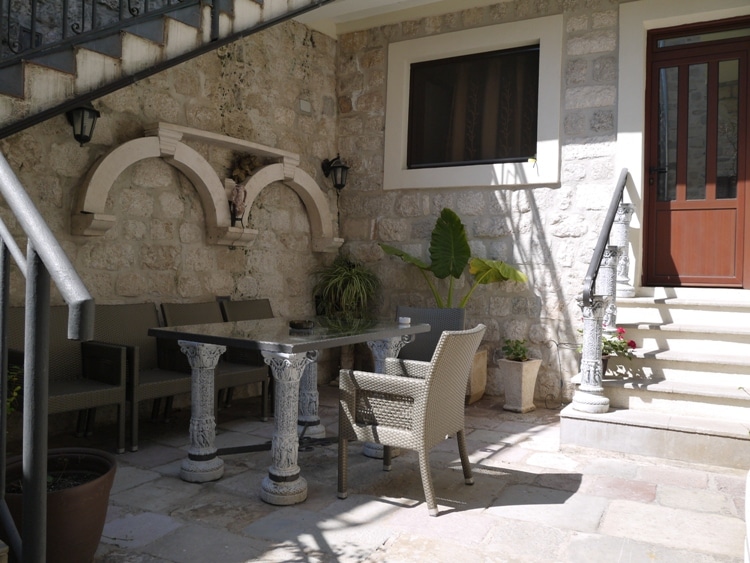 While in Kotor we stayed at the excellent Villa Ivana. As soon as we arrived we knew we'd love it there. For other hotels and apartments in Kotor, check out Agoda Kotor.