A while ago we published a phenomenally successful article on Bangkok's most weird attractions. Since then we've found more weird, odd, strange and quirky attractions in Bangkok. Here's a list of the latest weirdness.
The David Beckham Temple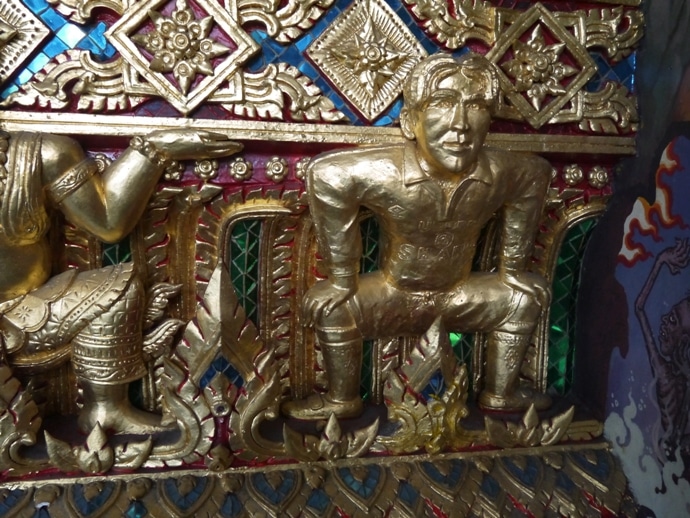 The last place you expect to see a David Beckham image is at the base of a Buddha shrine, but this is Bangkok, so that is of course where you'll be able to find it. It's just a short bus ride away from the city center, but you'll need to ask to be let in, as the temple is usually closed. See David Beckham Temple for more details, including how to get there.
The Donald Duck Temple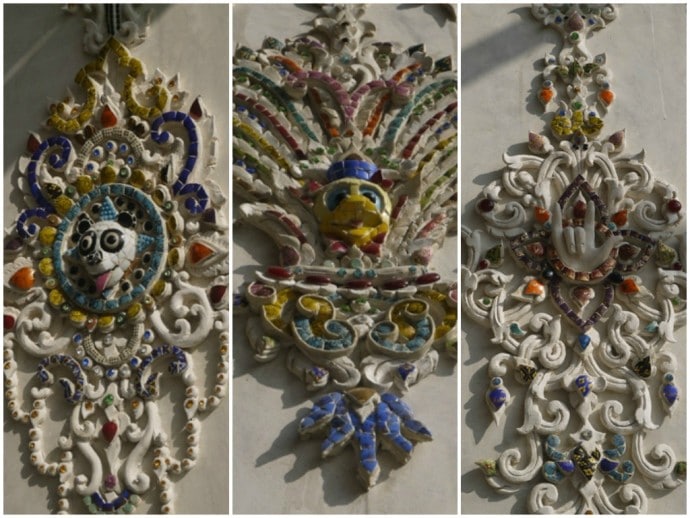 Now that you know that Bangkok has a David Beckham temple, I don't suppose you'll be too surprised to know that it also has a Donald Duck temple. This temple is currently under construction and is in the same grounds as the David Beckham temple. See Donald Duck Temple for more info.
The Archer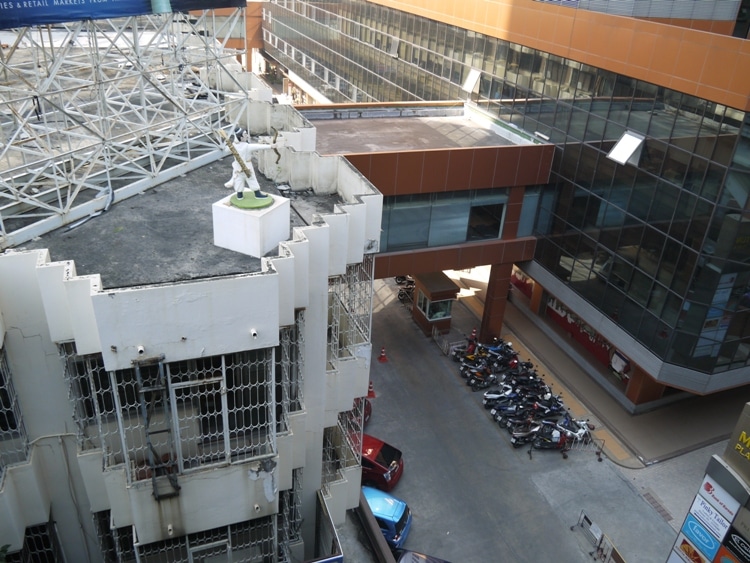 You can see this archer statue on the roof of a building next to Phloenchit BTS station. He's aiming an arrow at someone or something, but I've no idea at who or what. This statue always intrigues me when I see it. I just wish I could find out more about it.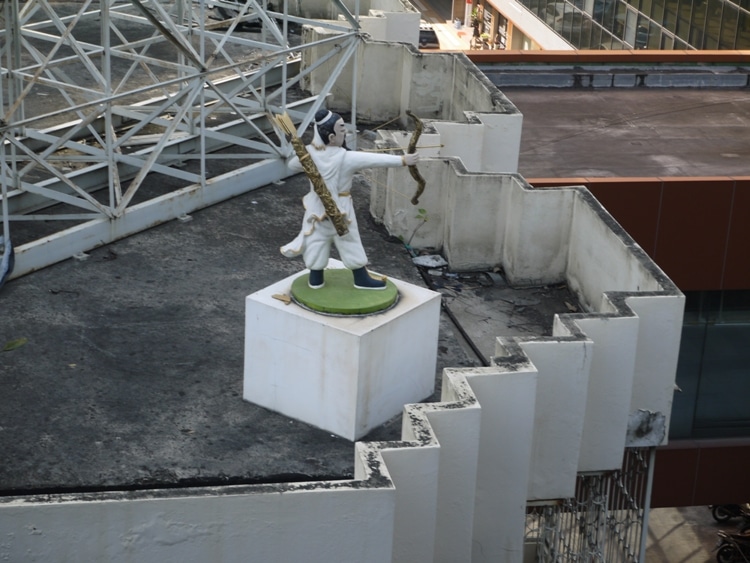 Space Invaders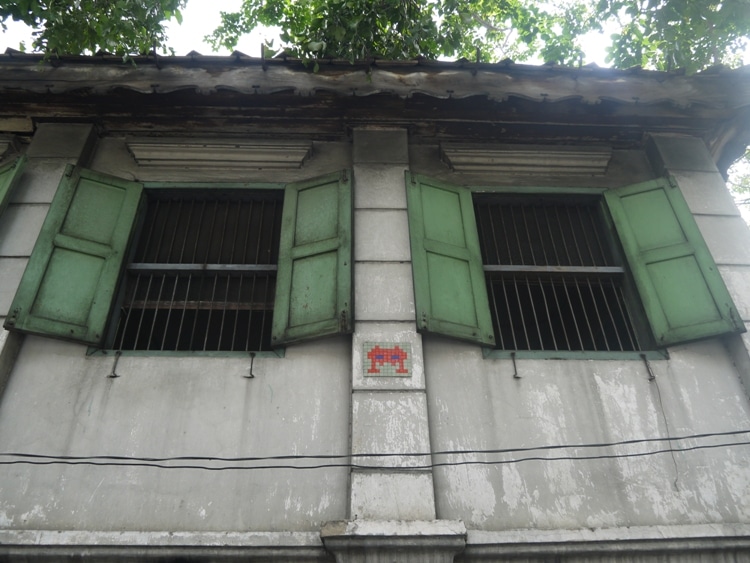 I discovered this single Space Invader on a house in Silom Road and have no idea what it's doing there. Another of life's mysteries. UPDATE: I've now found out more about the Space Invaders and have discovered another one in Paris. See Space Invaders.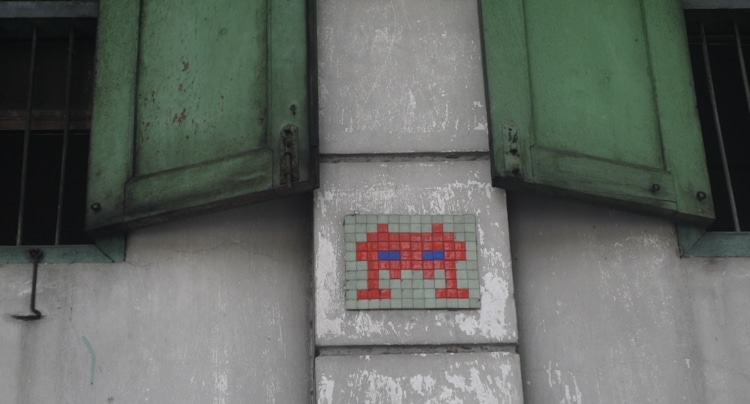 Hindu Festival In A Buddhist Country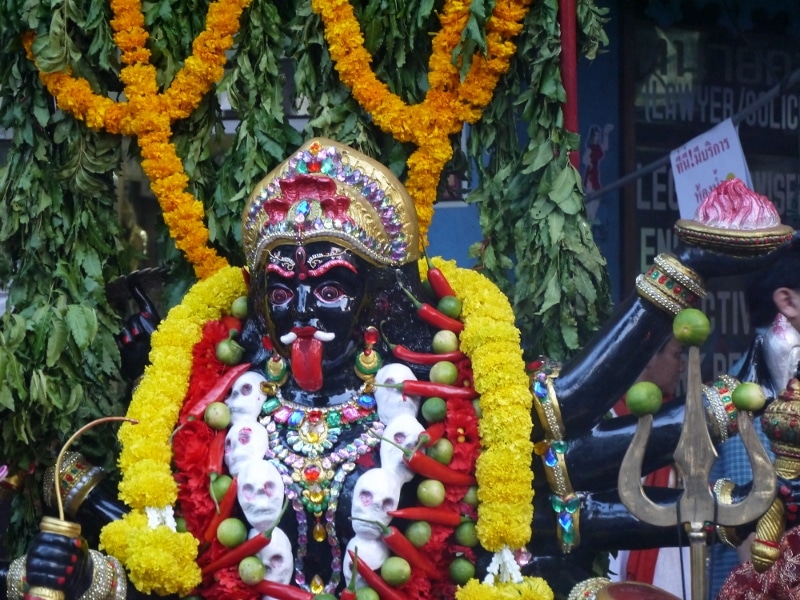 We stumbled across this festival while living in Bangkok. It's a huge Hindu festival and it's size really surprised us given that Bangkok is a Buddhist country. See Navaratri 2013 for some great images.
The Temple That Looks Like A Boat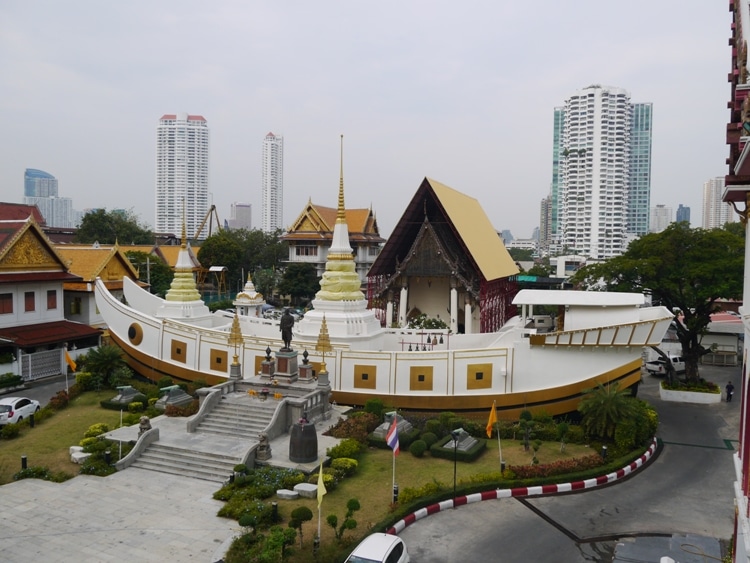 Is it a boat or is it a temple? The boat shape is quite apt for this temple, as it's right next to the Chao Phraya River. This temple is a few minutes' walk from Saphan Taksin BTS station and opposite the abandoned skyscraper, Sathorn Unique.
Hotels In Bangkok
If you're planning to come to Bangkok to see these amazing sights, check out some great hotel deals at Agoda Bangkok.