Budapest has quite a few weird and quirky attractions, but we didn't manage to see them all. We'll definitely be back for a longer stay next time so that we can see more of what the city has to offer. We could easily spend a few weeks visiting all the attractions here. But here are the weird and quirky things we did manage to see.
The Cave Chapel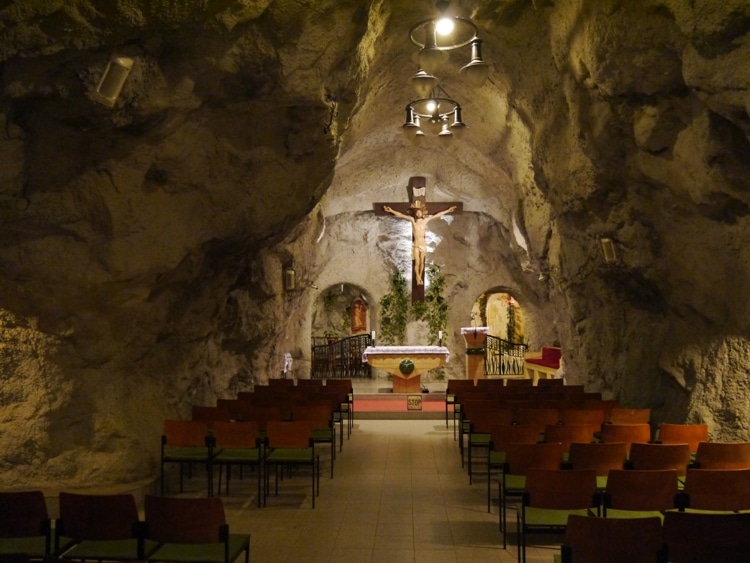 This is an interesting place to visit, and the admission price also includes an audio guide. It's on Gellert Hill, where there are a few other attractions worth seeing. I've written a fuller post on this, so head over to Gellert Hill, Budapest for the details.
Michael Jackson Memorial Tree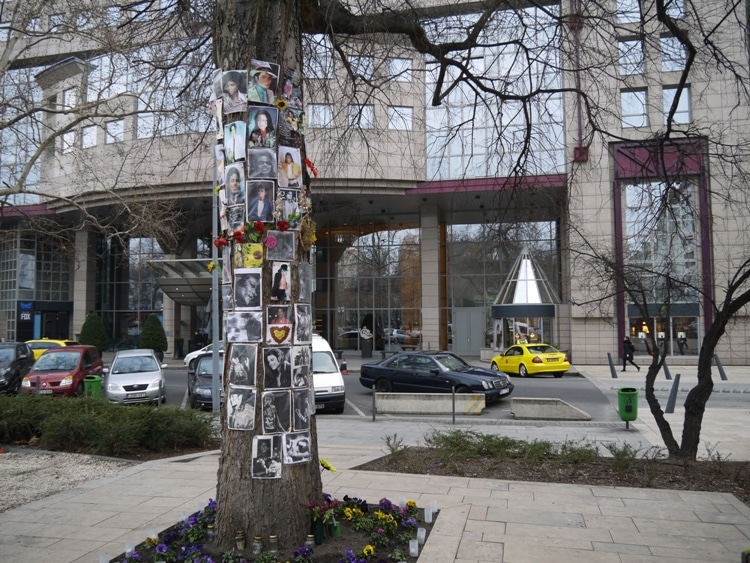 I thought this was really weird, as it's not the place you'd expect to find a Michael Jackson memorial. But it seems that someone takes care of this on a regular basis, as all the photos were neatly pinned onto the tree, with candles laid out around the base. It looks like the work of one person, rather than a spontaneous memorial that just sprung up. It's right outside the Kempinski Hotel.
Columbo Statue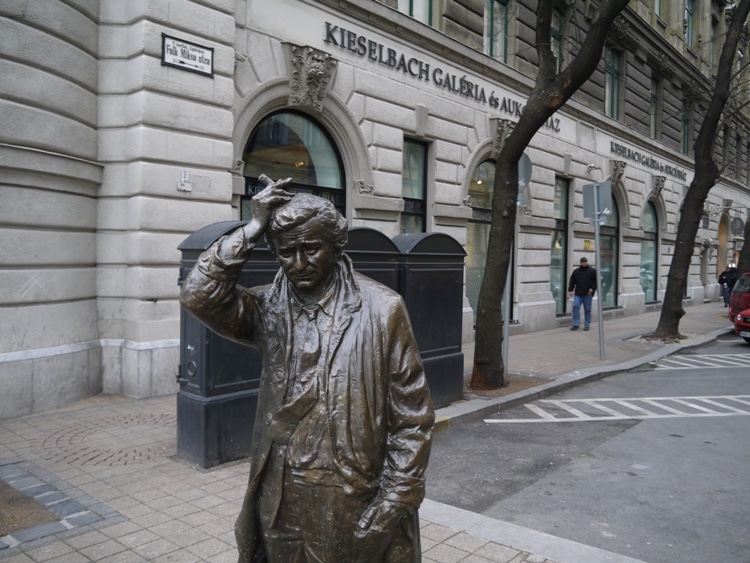 I remember watching the American TV detective show Columbo when I was a child, but had forgotten all about it until we stumbled upon this statue. I thought I recognized the figure, but was amazed to find out that it really was a statue of Columbo. The reason the statue is here seems to be a bit of a mystery, although it's thought that the actor who played Columbo, Peter Falk, may have been related to the Hungarian politician Miksa Falk. The statue is on Falk Miksa utca, the street named after the politician.
The Wheel Of Time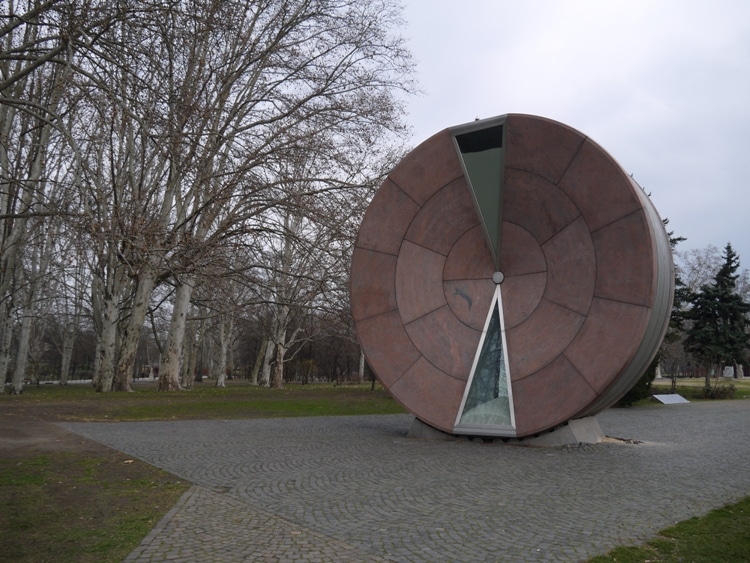 This is thought to be the world's largest hourglass and only needs to be reset once a year. The wheel was designed to commemorate Hungary joining the EU in 2004. The particles of glass take a year to fall and are actually computer controlled to ensure accuracy. The wheel needs to be turned every year on 31st December, a process that takes around 45 minutes and involves steel cables and lots of helpers.
Shoes On The Danube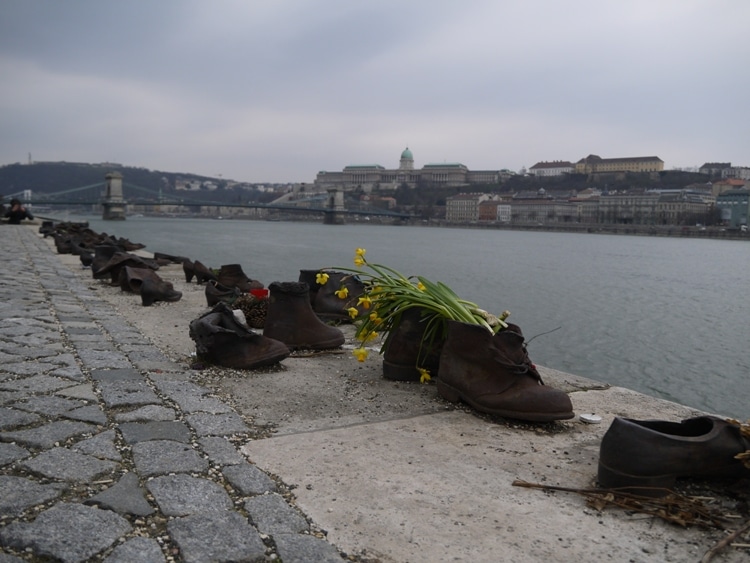 When you first stumble across these shoes you wonder what they are doing there, as the riverbank seems an odd place for a collection of shoes. But this is in fact a memorial for the Jews that were killed by Arrow Cross militiamen in 1944-45.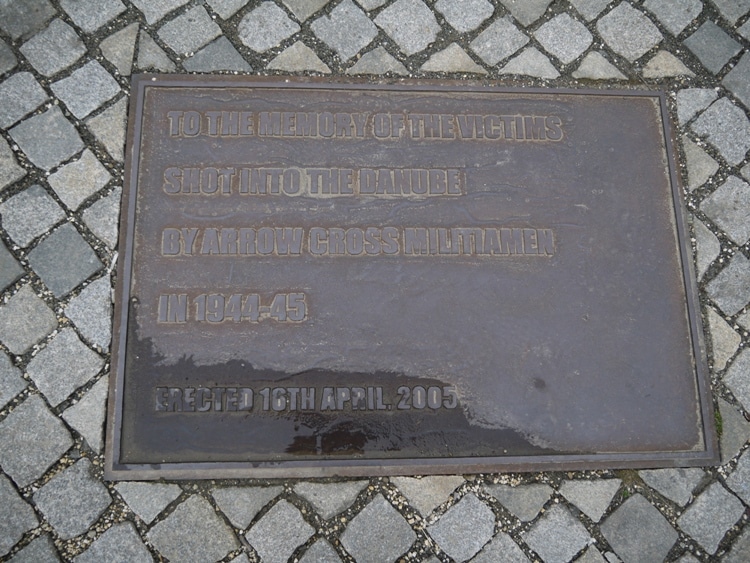 There is a plaque nearby explaining the meaning of the shoes.
Hotels In Budapest
One thing we liked about Budapest is that there are lots of apartments available for rent. We stayed in a fantastic 3-bed apartment in central Budapest that cost us just $40 a night. This is one of the best places we've stayed at in Europe and also the cheapest. We booked this via Agoda, who have lots of other apartments and hotels to choose from.