If you're a tea drinker, then Chinatown is one of the few places in Bangkok where you can find a good selection of loose teas. My favorite place to shop for tea is at Yaowarat Soi 6 Market, which is a small, covered lane that runs between Charoen Krung Road and Yaowarat, right in the heart of Chinatown. Click here to book a great hotel in Bangkok.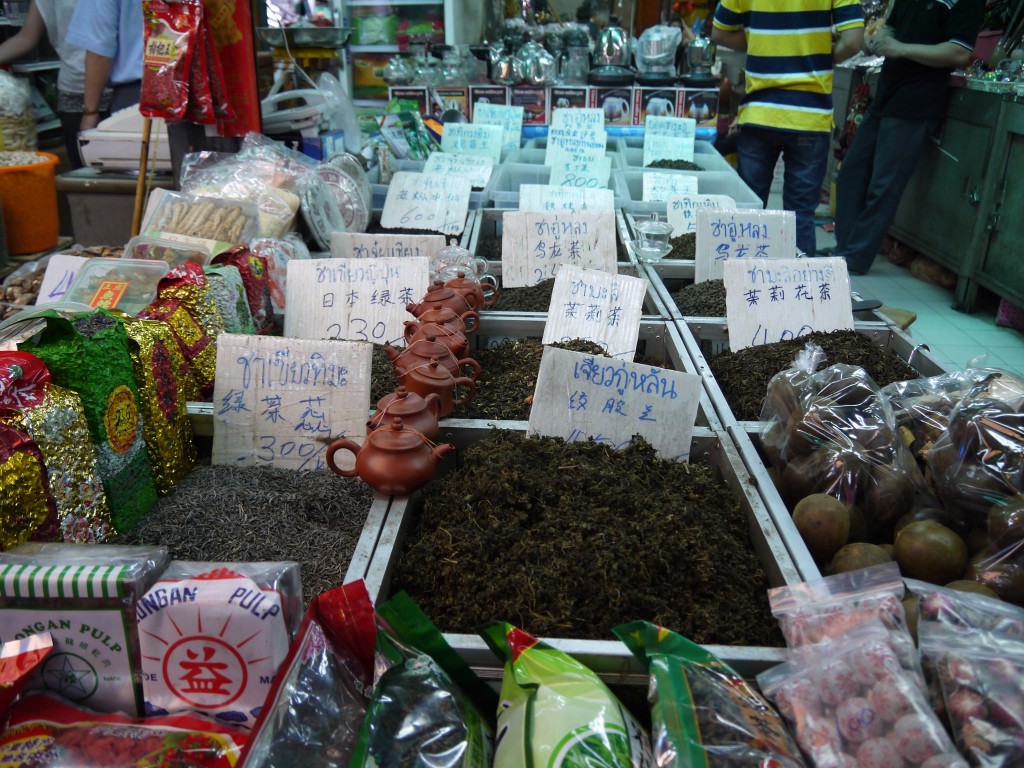 You will see about ten different shops that sell lose tea, and all seem to sell mostly the same teas. However, there are some differences. High-quality teas, such as Long Jing (Dragon Well) tea keep better if they are refrigerated, so look for a shop that has a refrigerator. If you're walking from the Charoen Krung Road end, there is a good shop on the right hand side. You will see the fridge behind all the teas. At this shop they will also let you taste the teas before you buy them, so you can be sure that the quality is what you want.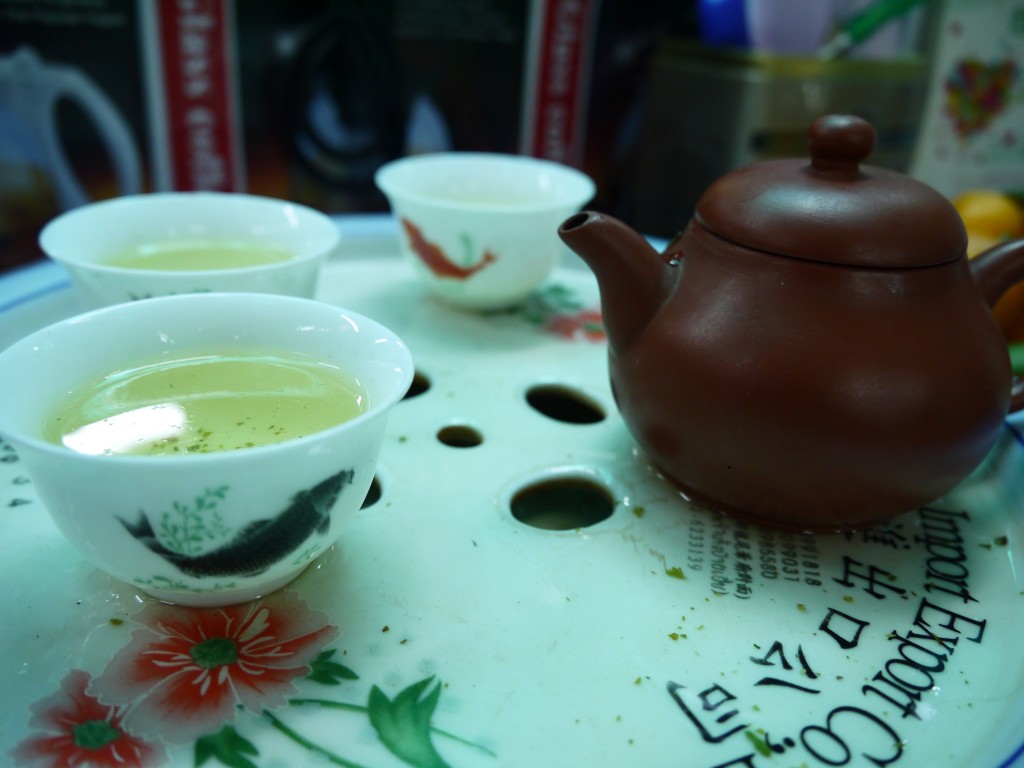 100 grams of Long Jing tea at this shop costs 280 baht ($9, £6), which is a very reasonable price. I always buy my loose tea here. They also speak English at this shop, which is very useful for me.
Double Dogs Tea Room In Chinatown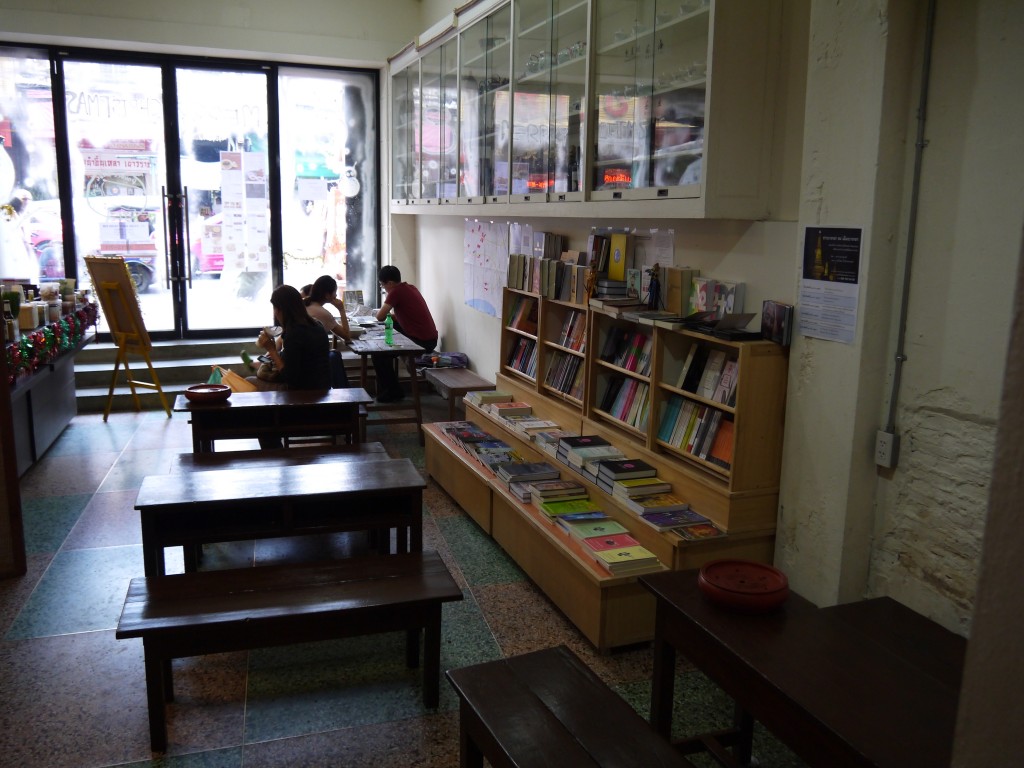 If you just want to drink some high-quality tea at a cafe, then Double Dogs is the place to head to. This is one of the very few cafes in Chinatown that has aircon, so it's a real treat if you've been walking around in the heat for hours. They have a very good choice of quality teas, the most expensive ones being around 250 baht ($8, £5) per pot. As the teas are very high-quality, you can refill the pop 2-4 times, depending on the tea. It's a fairly big cafe in a quite minimalist style, and has a very laid-back vibe.
As well as tea, they sell a range of other drinks, cakes and cookies and a few cooked dishes that are suitable for lunch or dinner. I always pop in to this cafe when I'm in Chinatown.
Double Dogs is located at 406 Yaowarat Road, near the junction with Yaowa Phanit Road. Telephone 086-329-3075 or 080-439-2227.
Hotels In Chinatown, Bangkok