We're spending some time in South Wales at the moment and today we drove around the beautiful Gower Peninsula. It's was the first area in the UK to be designated as an Area of Outstanding Natural Beauty. The main attraction for most visitors are the beaches. Rhossili Beach recently made the top 10 in Trip Advisor's list of Top Beaches.
Rhossili Bay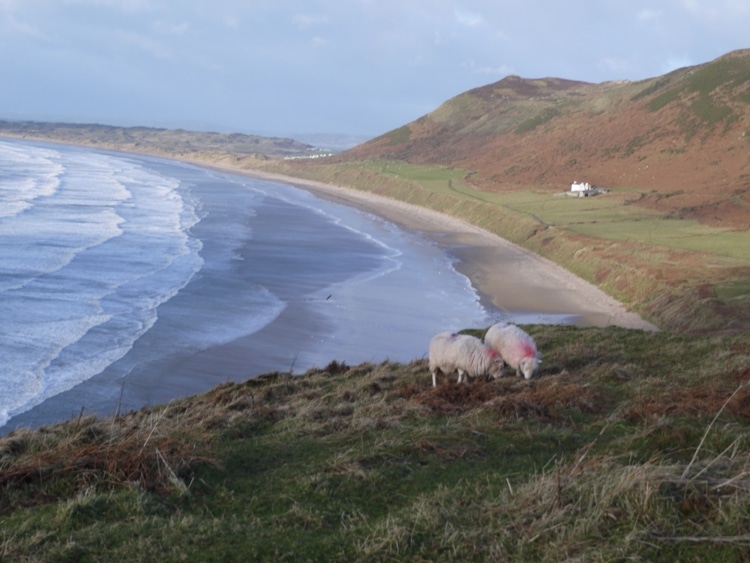 Rhossili Beach is on the western edge of Gower and around 18 miles from Swansea city center. We traveled by car, but there are bus services that run along this route. You get a great view from the bar and restaurant of the Worm's Head Hotel, which is especially appreciated on a cold winter's day. You can get great vegetarian meals there as well. I had a delicious Spicy 5-Bean Chili With Chips.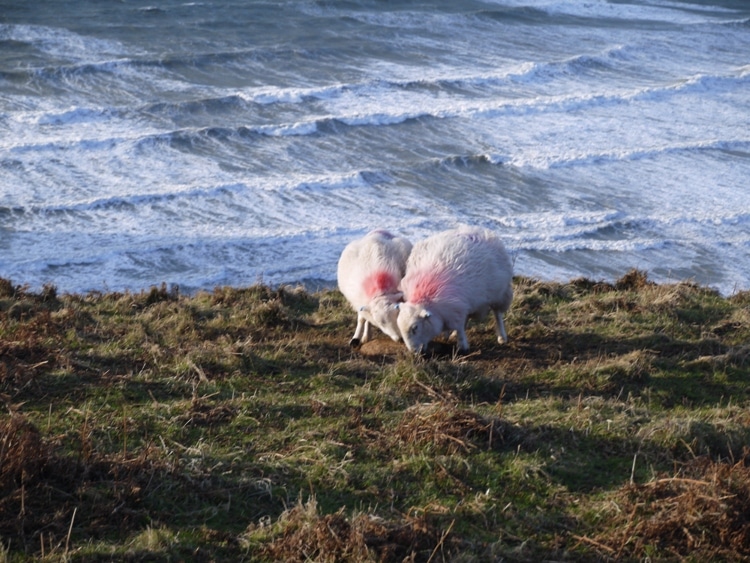 You'll see lots of sheep in this area. It was so windy when we were there that I'm surprised there two sheep didn't get blown away.
This video will give you an idea of how windy it was. It was impossible to keep the camera steady while filming, an difficult to breathe when facing the wind.
Where To Stay: Worm's Head Hotel
Langland Bay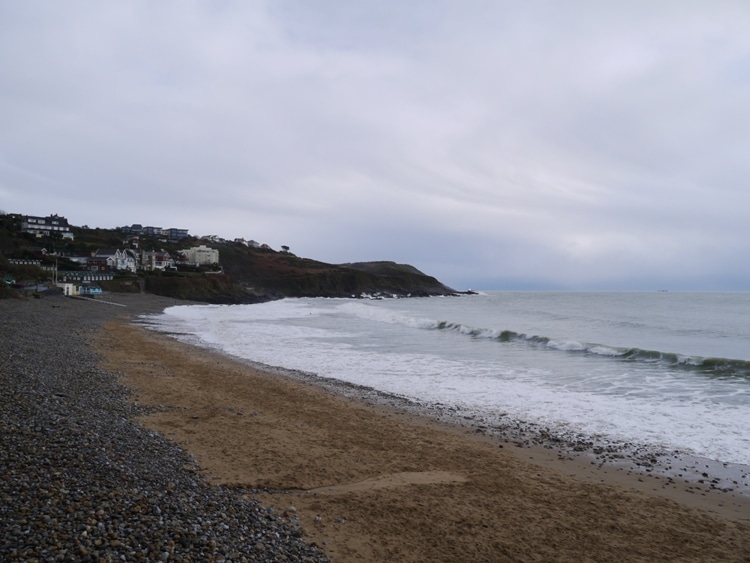 Langland Bay is usually packed in summer, but in winter you can have the beach almost all to yourself. We spotted a lone surfer in the water and a few people walking their dogs.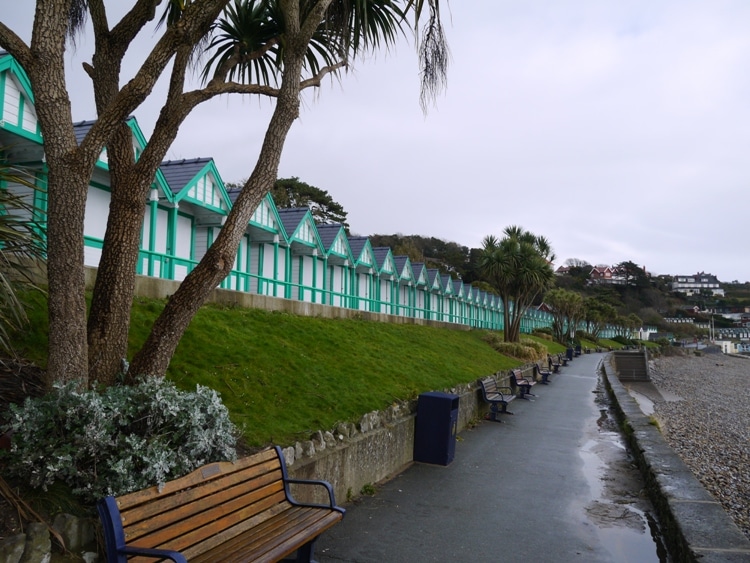 Langland Bay is home to some beautiful beach huts. These were recently renovated and look really good.
Where To Stay: Langland Heights
Oxwich Bay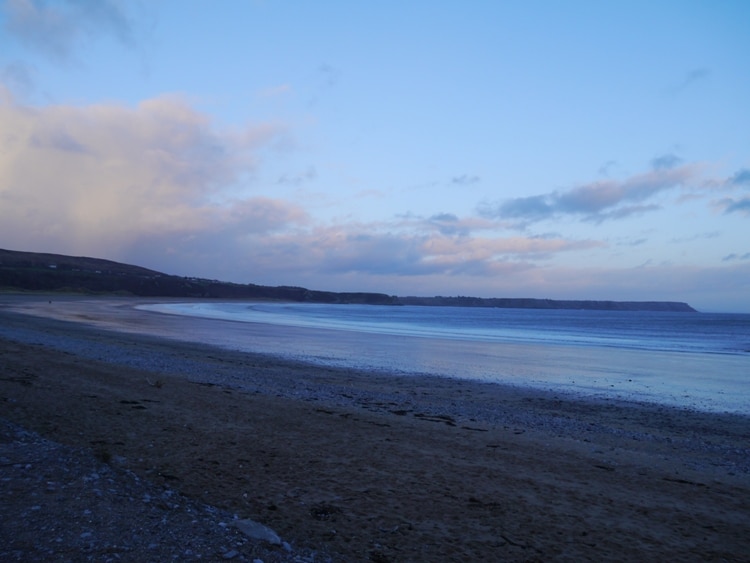 Oxwich Bay is another popular area that gets full in summer. When we were there today we saw one surfer and two people walking along the beach. It was starting to get dark, so we didn't manage to get any great photos.
Where To Stay: Oxwich Bay Hotel
Mumbles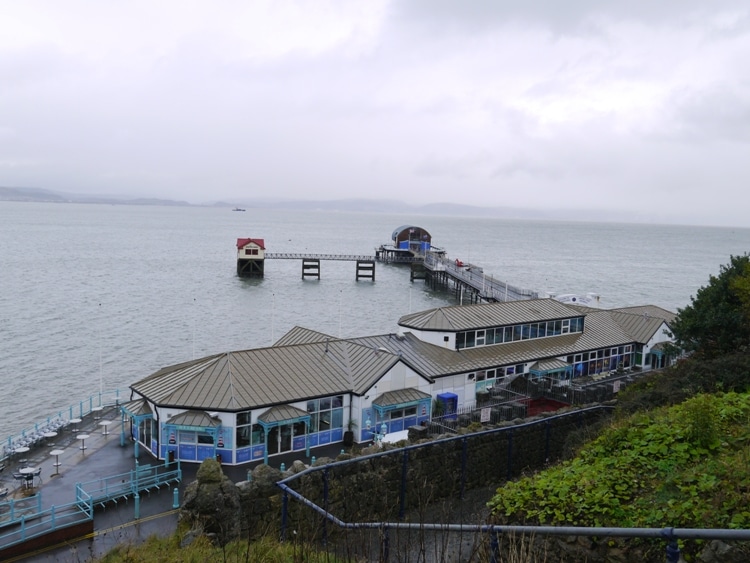 A little closer to Swansea city center is the picturesque village of Mumbles. This is a great place for a hotel stay and many families base themselves here when visiting Gower.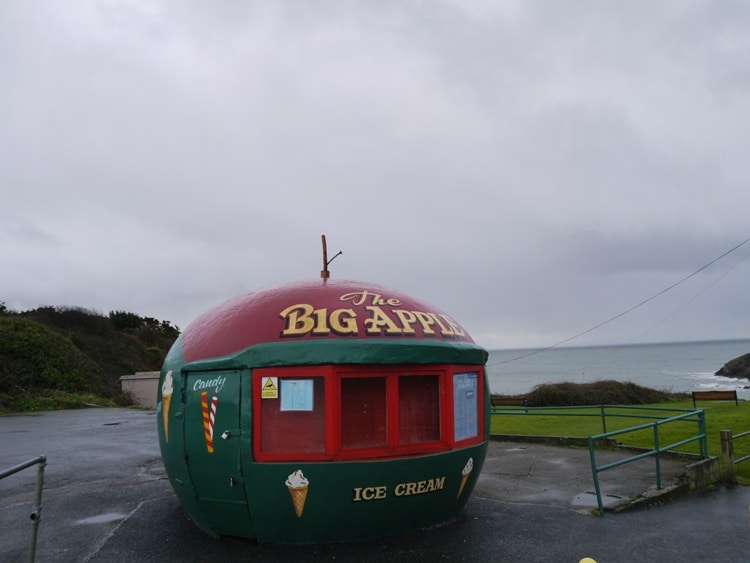 If you visit Mumbles, make sure you see one of the city's most famous attractions – The Big Apple kiosk. This has been around for over 70 years.
Where To Stay: Patricks With Rooms Apartments
This just scratches the surface of places to visit in Gower and you'd need a week or two to more fully explore the area. I hope this has given you some idea of what's available.
Hotels In Swansea & Gower
There are a huge number of hotels available in the Swansea and Gower area. Check out Agoda Swansea for some great choices.