Žale Cemetery in Ljubljana is considered to be one of the most beautiful cemeteries in Europe and is of exceptional importance in Slovenian Culture. It's only around 2 km from the train station, so a pretty easy walk to get there. The cemetery is also of great horticultural importance, making it a great place to visit at any time of the year. We visited in spring 2015.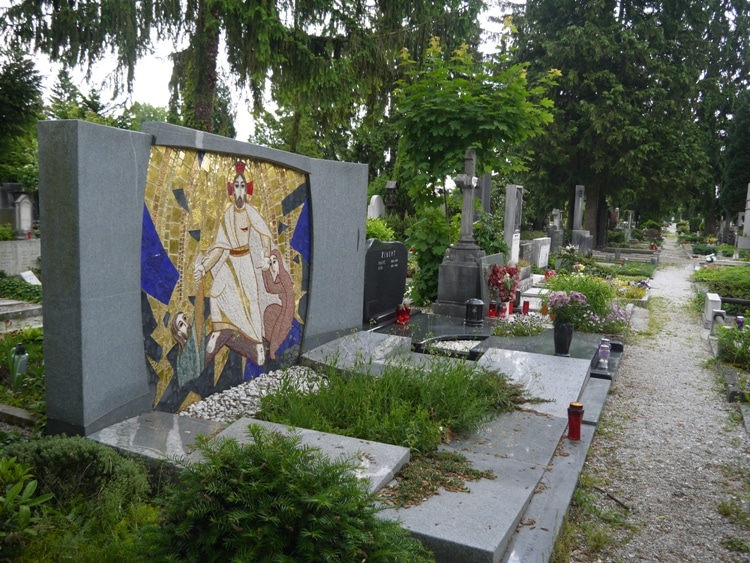 One thing that strikes you as soon as you enter the cemetery is the rich flora. It really helps to make the cemetery an amazingly beautiful place.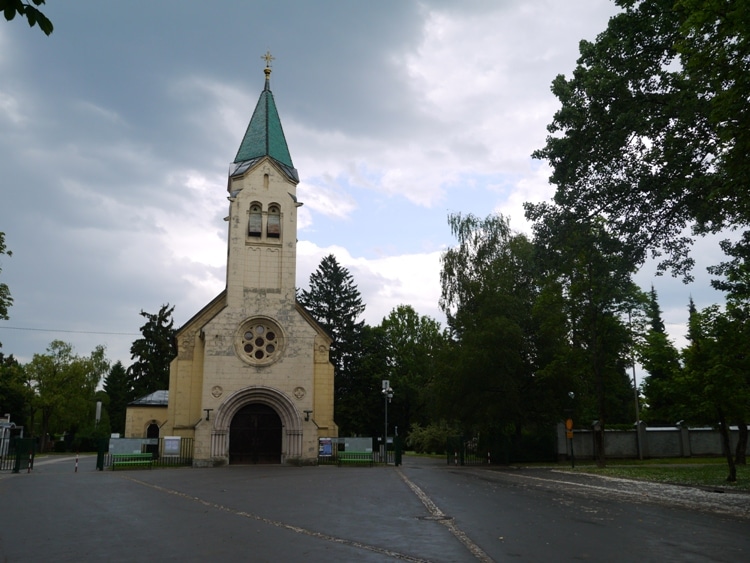 Žale Cemetery was built in 1906 behind the Holy Cross Church, in what is today section A of the cemetery. Sections B, C and D were added later.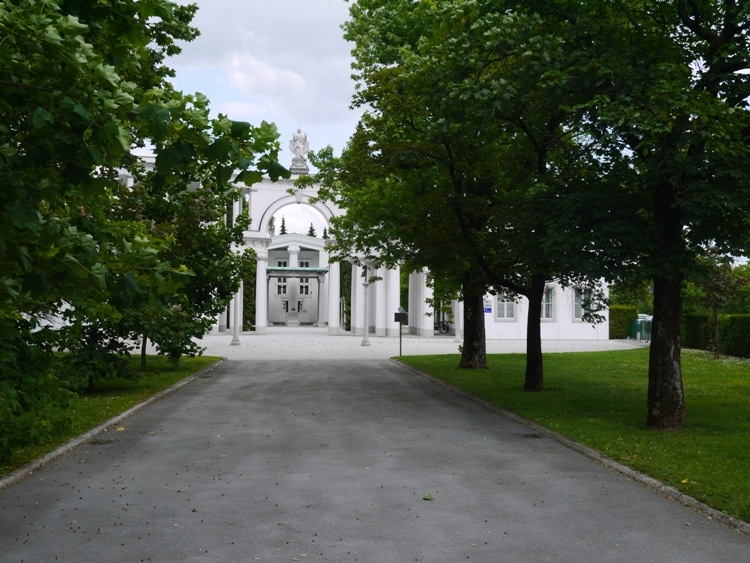 When you reach the cemetery from the direction of the city center, you'll first arrive at section A, which you can see above.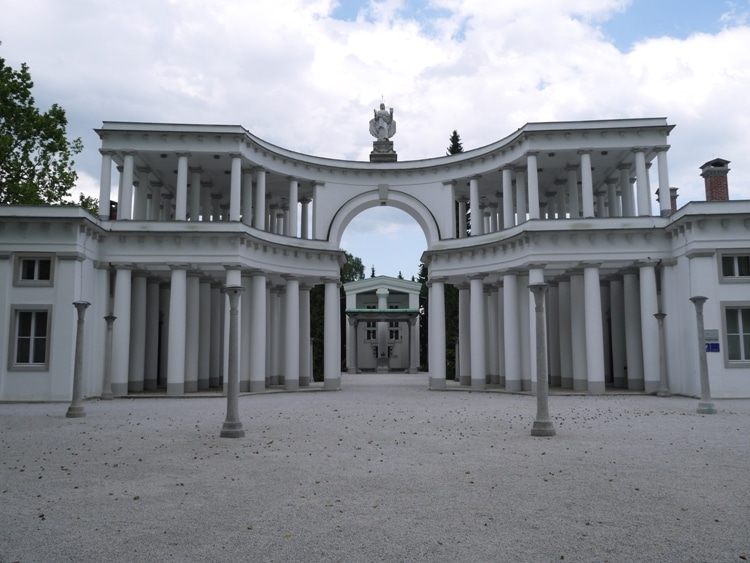 This section of the cemetery seems quite formal compared to the others.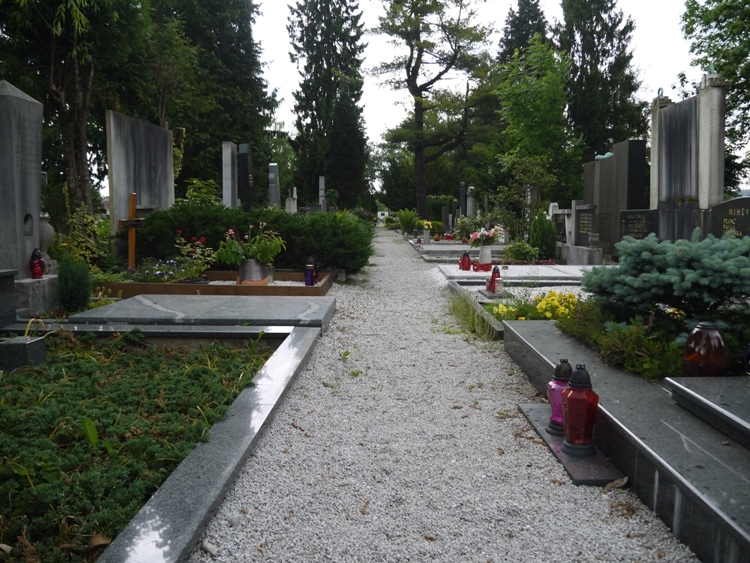 Behind section A you'll see Saint Križ Parish Church, and behind that is section B. This section was opened in 1931.

Originally, only Roman Catholics were buried at Žale Cemetery, but in 1923 Jews and Muslims were also allowed to be buried there, but only on the exterior side of the cemetery.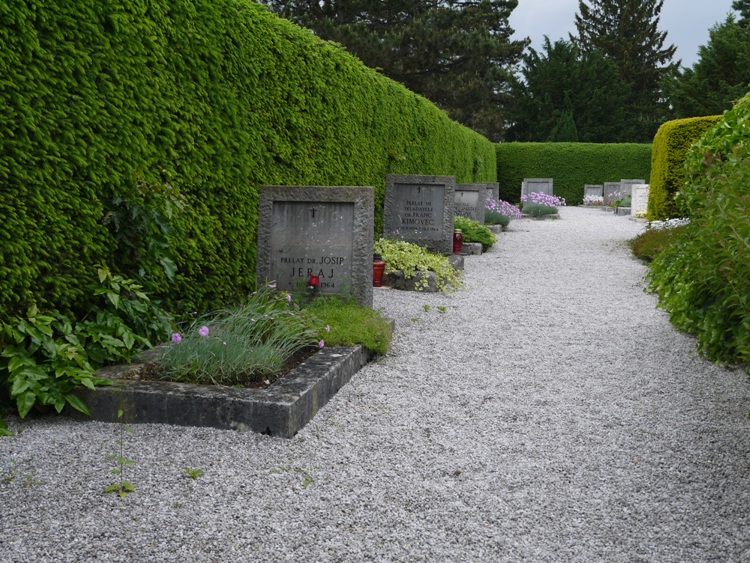 Section C of the cemetery was opened in 1974, with section D following in 1988.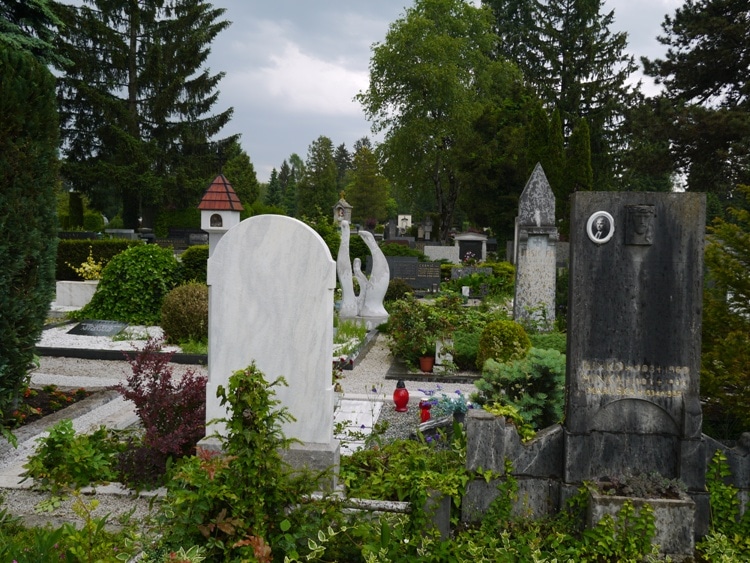 The cemetery currently covers around 375,000 square meters, with over 150,000 people buried there, about 2,000 of them prominent.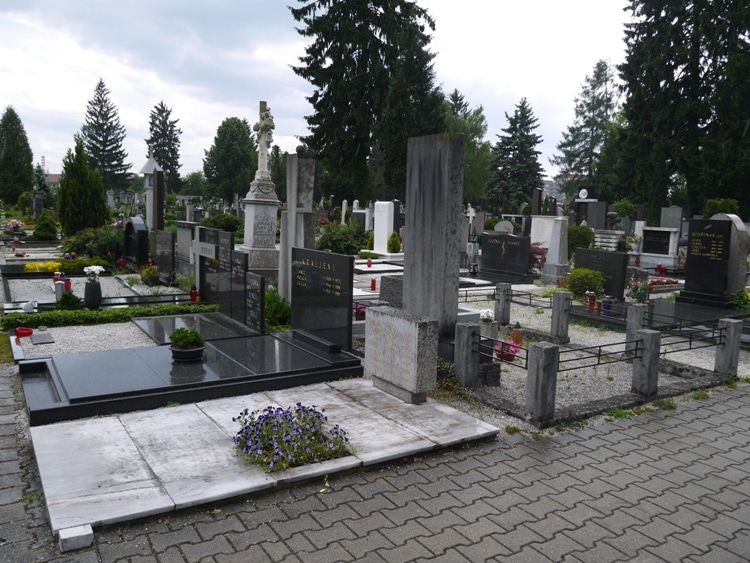 Žale Cemetery is a member of the Association of Significant Cemeteries In Europe. This covers 179 cemeteries in 22 counties.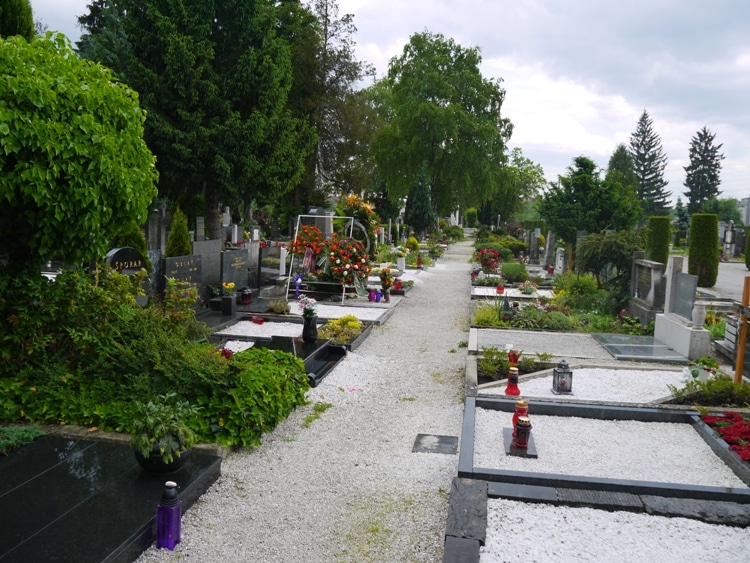 You can take free guided tours of the cemetery during Heritage Days of European Cemeteries, which usually takes place during late May or early June.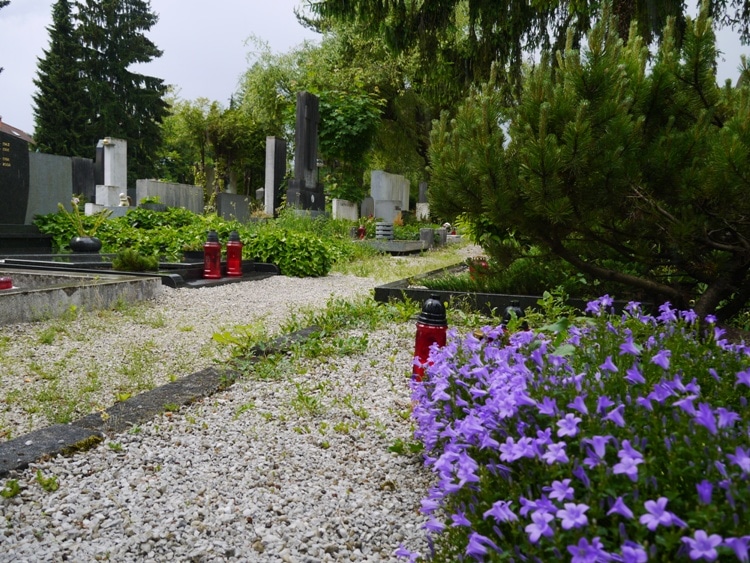 Almost all of the graves we saw at the cemetery had electronic candles, similar to the ones shown above.
As it was spring when we visited, many of the graves also had beautiful flowers and other plants growing around them.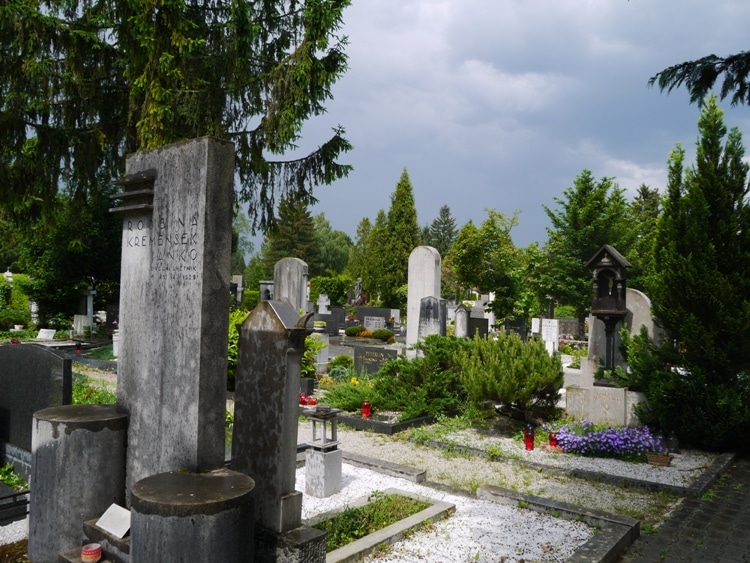 The cemetery website (see below) has a Find A Grave database, so it's easy to find a particular grave that you may be interested in.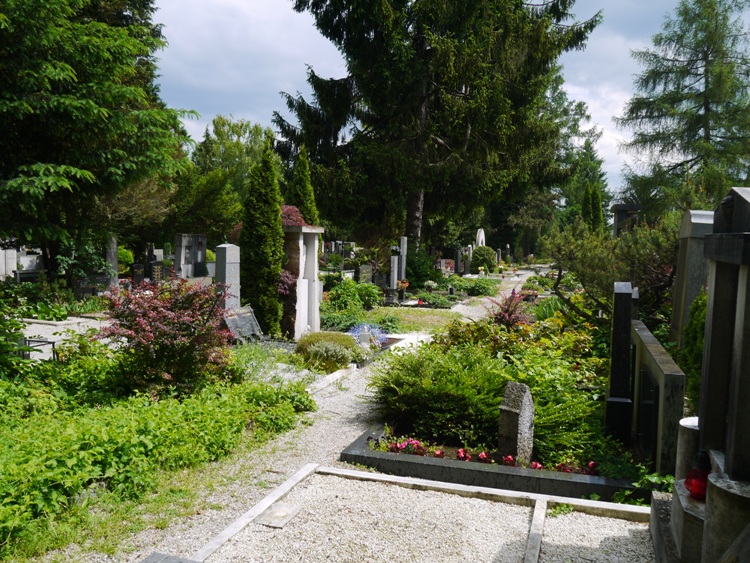 A visit to Žale Cemetery makes a real change from the usual tourist trail and is not something that most visitors to the city even know about.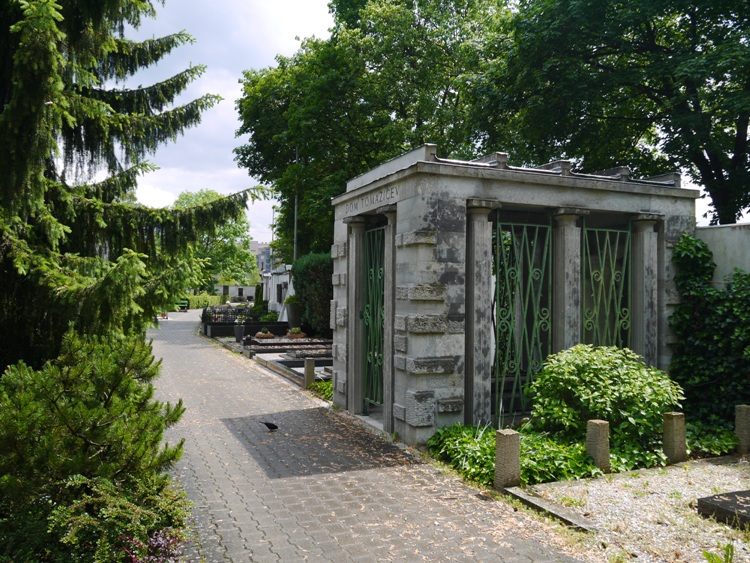 If you don't want to walk to the cemetery, a taxi should only cost around EUR 4-6.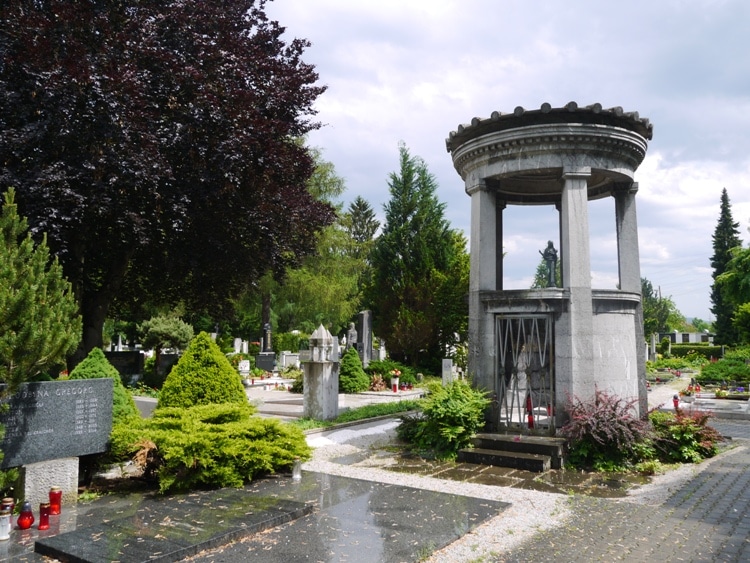 Žale Cemetery Details
Opening Hours: Mon 07:00-18:00; Tue-Fri 07:00-15:00; Sat 07:00-14:00
Website: zale.si/en/

Video Of Žale Cemetery, Ljubljana, Slovenia
Where To Stay In Ljubljana
We've stayed at three great place in Ljubljana and can recommend them all. They are Galeria Rooms, White Apartment and Center Park View Apartment. All are within a few minutes' walk of the city center. For other great hotels in Ljubljana, check out Agoda Ljubljana Hotels.