We only stayed in Trieste for two nights so didn't have much chance to check out any vegetarian restaurants, apart from Zoe Market & Food, which is a small vegetarian cafe and organic food store located on Via Giulia. This was around 1.4 km from our hotel, Nuovo Albergo Centro.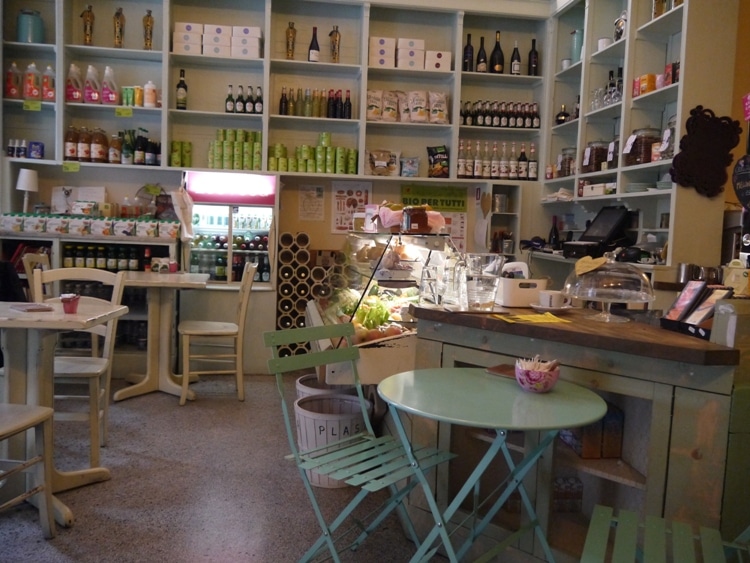 This is an interesting store and cafe that sells a range of vegetarian, vegan and organic food. The menu here changes daily, but it was quite late in the day when we visited so we had to settle for what was still available. We had a Bean and Cauliflower Soup, Red Rice with Vegetables, a Green Salad and a small cake. All the food was delicious, but we thought that it was pretty expensive, especially after having just arrived from Ljubljana, where a similar meal would have cost less than half of what we paid.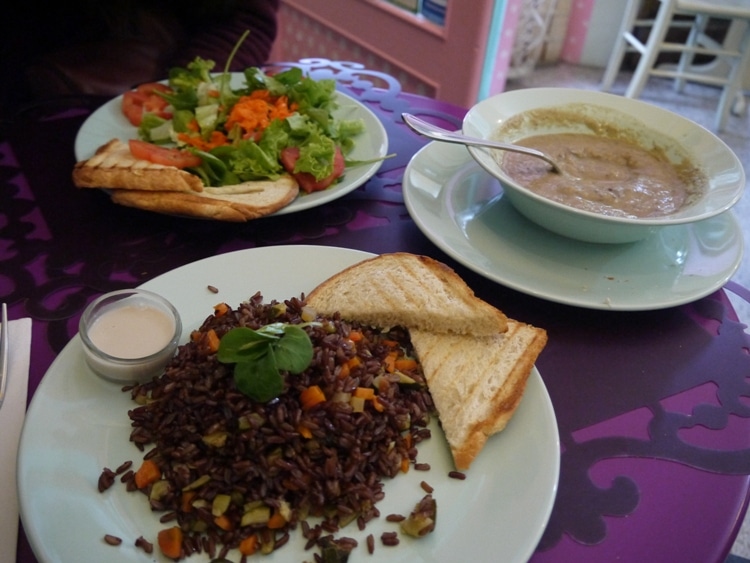 Two soups, rice, salad and cake came to EUR 27.50. Even in London we usually paid less than this. There was a wide range of smoothies and juices available, with all the fruit and vegetables on display looking really fresh. The staff here were friendly and helpful and spoke fairly good English.
Zoe Market & Food Details
Address: Via Giulia 26, Trieste
Opening Hours: Mon-Fri 07:30-18:00; Sat 09:00-16:00; Sun Closed
Website: zoefood.com (note that they have another shop that sells meat)
Where To Stay In Trieste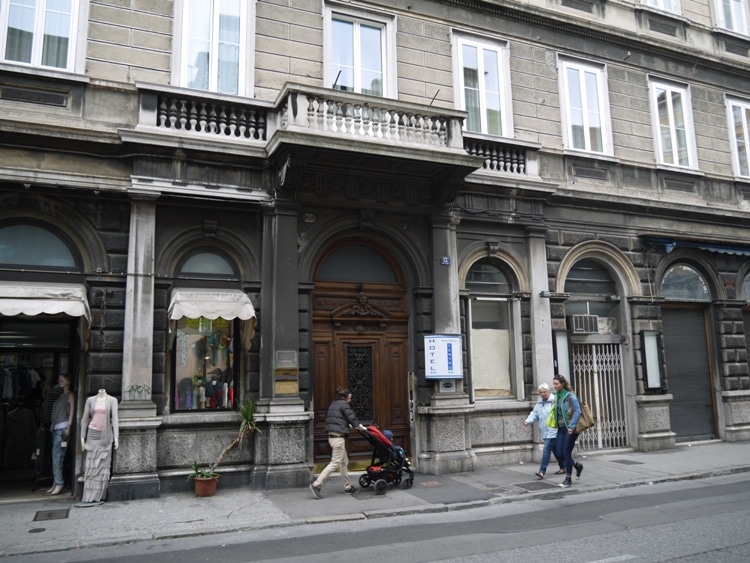 While in Trieste we stayed at the centrally located Nuovo Albergo Centro Hotel. For other great hotels in Trieste, check out our favorite hotel booking site, Agoda Trieste.