There is plenty to see and do in Sarajevo, and most of these you're able to get to on foot, as they're conveniently located in the city center. A few will require transport though. Here are our top 17 suggestions if you're planning to visit Sarajevo.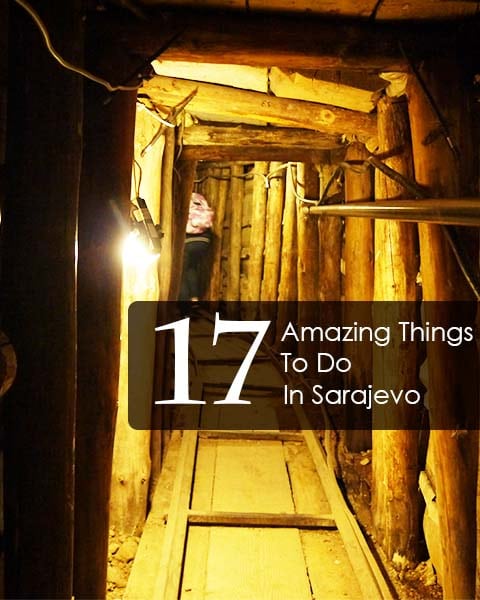 1. The Sebilj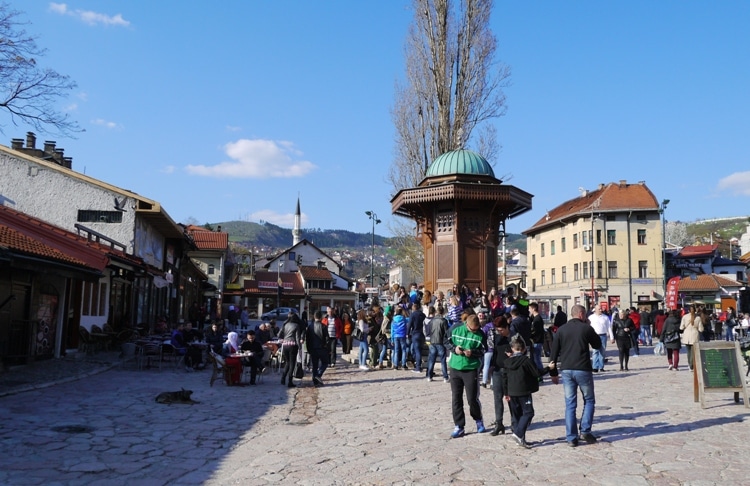 The Sebilj is a wooden and stone fountain that's located in Bascarsija, Sarajevo's old bazaar area. This area is often called Pigeon Square, as there are so many pigeons there.
2. Bascarsija (Bazaar)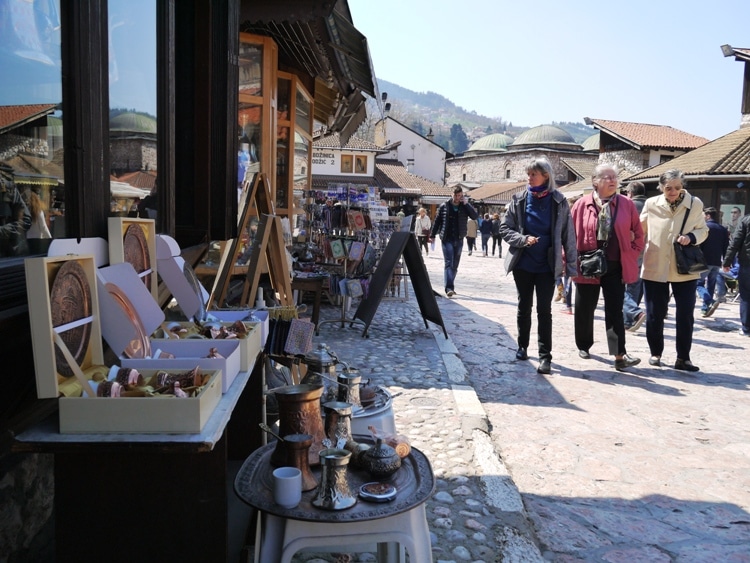 Bascarsija is Sarajevo's historical and cultural center, and is where you'll find the bazaar and market. This sells mainly souvenirs, but also has many restaurants and cafes. It's the center of the city and where you'll find the most tourists.
3. National And University Library Of Bosnia And Herzegovina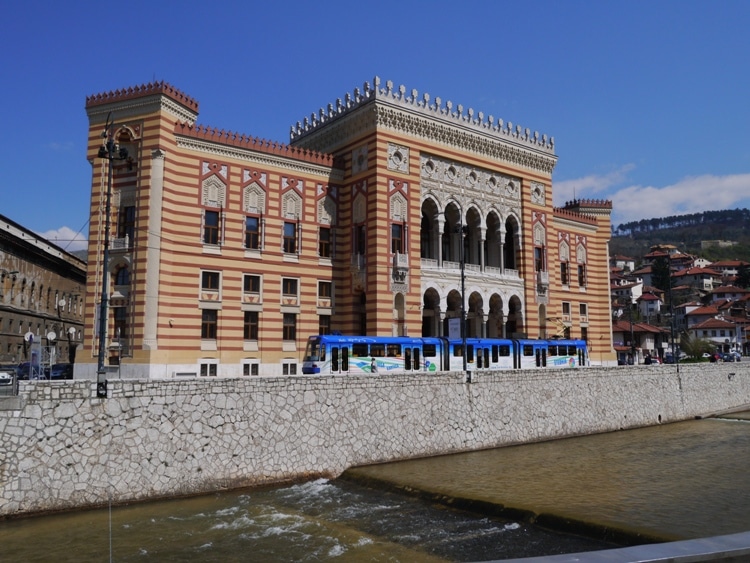 This building was originally completed in 1894, but was totally destroyed on 25 August 1992 by Serbian shelling during the Siege of Sarajevo. Before the attack the library contained over 1.5 million books, most of which were destroyed. The building was completely renovated and re-opened on 9 May 2014.
4. Latin Bridge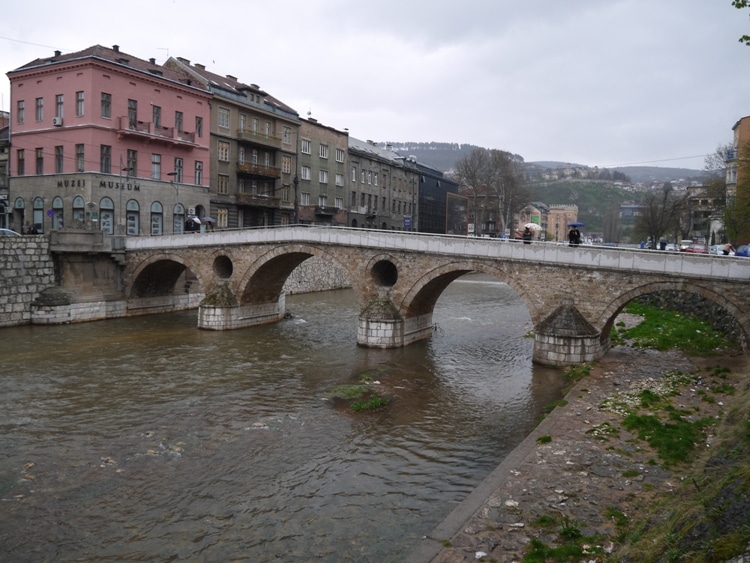 Latin Bridge is where Archduke Franz Ferdinand was assassinated in 1914. This is thought to have been the trigger for the start of World War I.
5.  Museum Of Sarajevo 1878-1918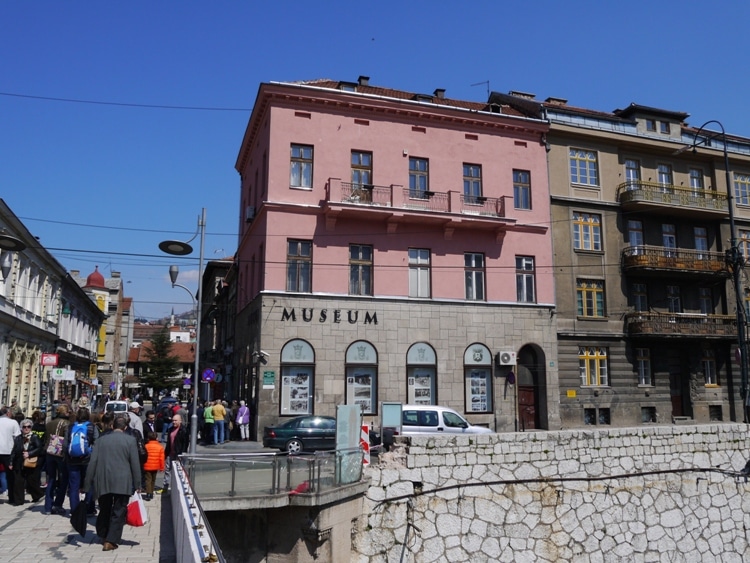 This museum has a collection of items and photographs from the Austro-Hungarian period of Bosnia's history.
6. Miljacka River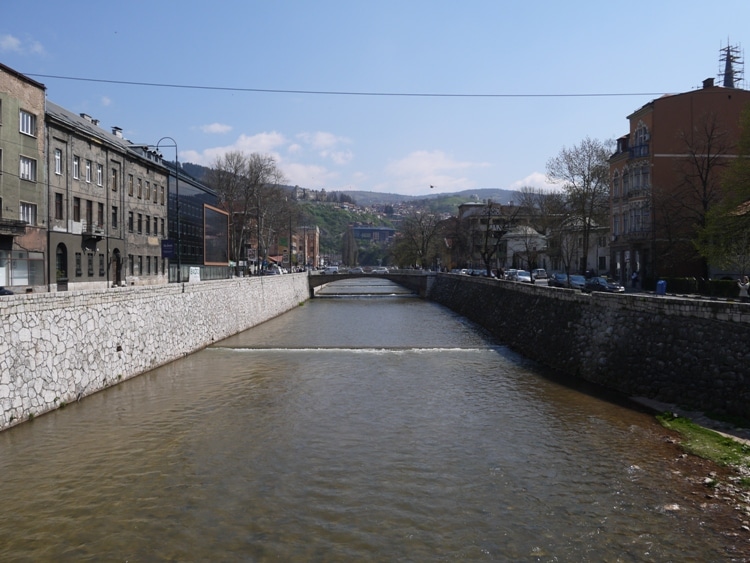 The Miljacka river passes through Sarajevo and is the river that Latin Bridge crosses. It's a very shallow river that is only around 4 inches deep.
7. Eternal Flame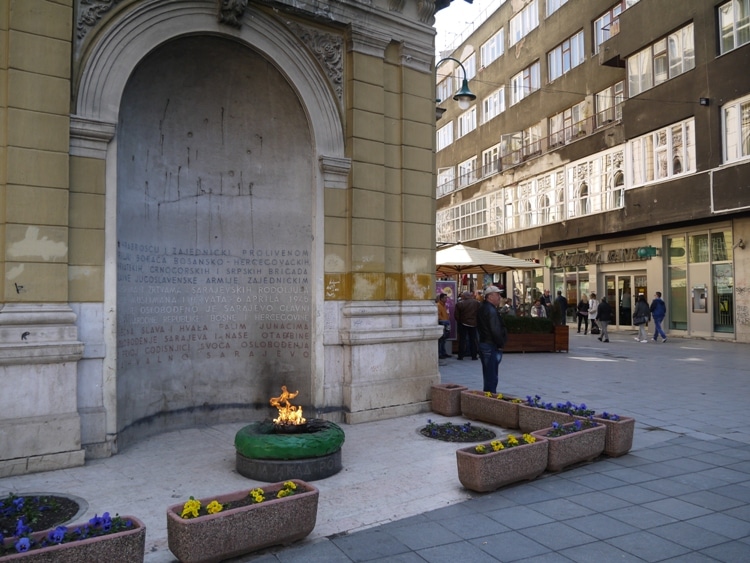 The Eternal Flame is a memorial to military and civilian victims of World War II. It's located in the city center.
8. Serbian Orthodox Church Of Sarajevo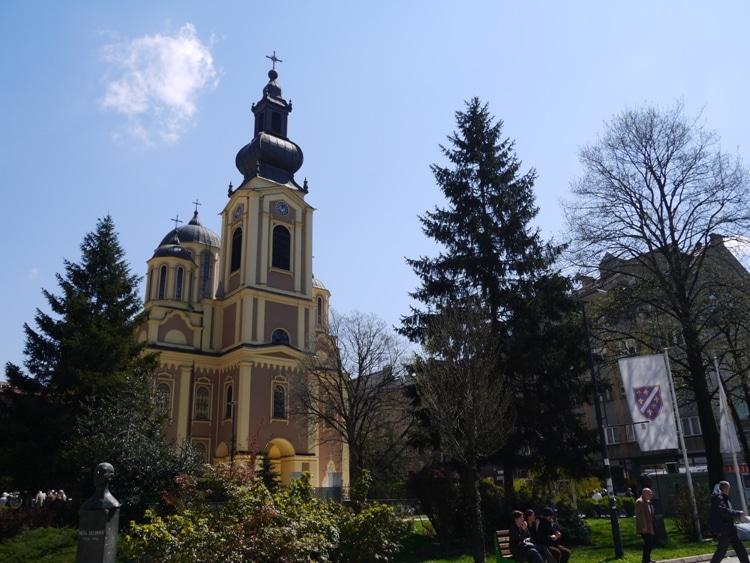 This is the largest Serbian Orthodox church in Sarajevo and also one of the largest in the Balkans.
9. Sacred Heart Cathedral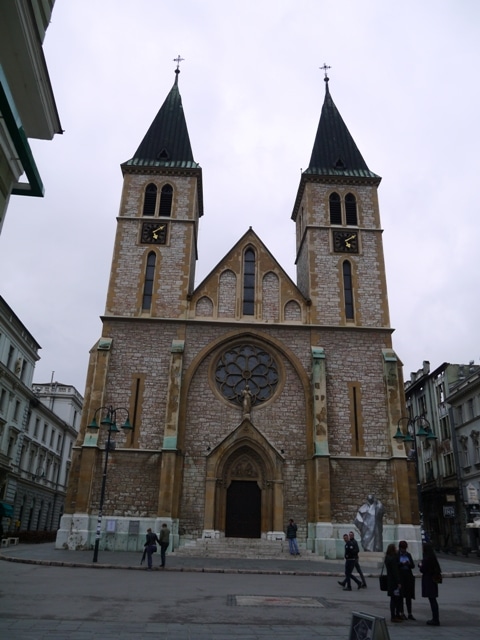 This is the largest cathedral in Bosnia. It's also known as Sarajevo Cathedral.
10. Sarajevo's Mosques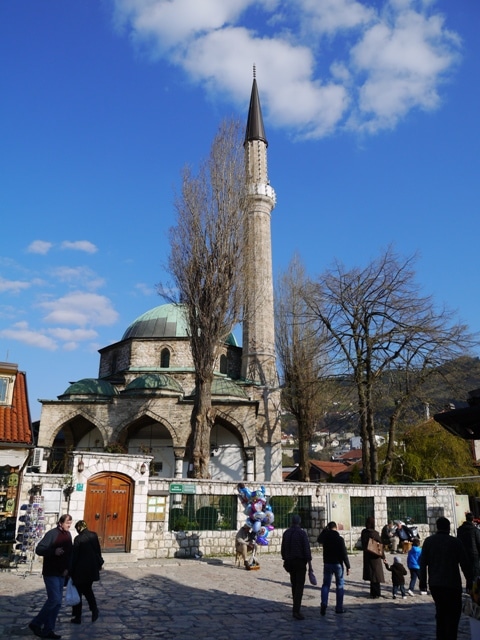 The city has many beautiful mosques. The one above is located in Bascarsija.
11. Sarajevo Children's Memorial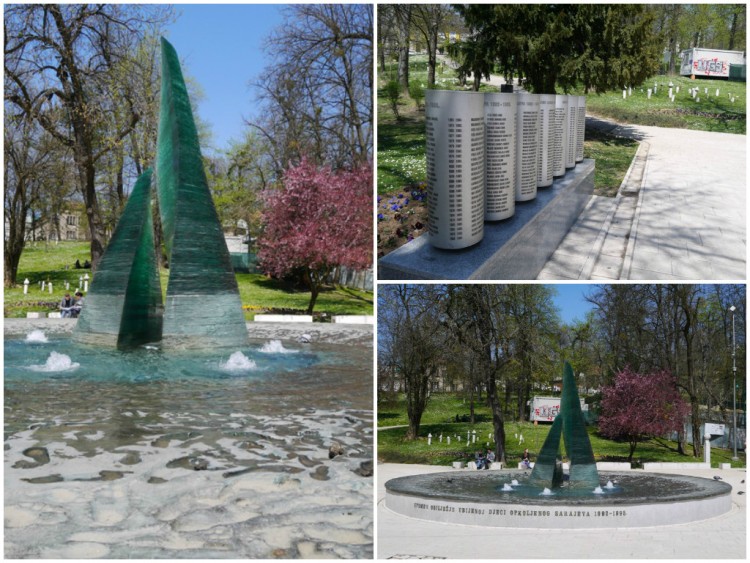 This memorial is for the children that were killed during the Siege of Sarajevo. It's located in Veliki Park.
12. Sarajevo Roses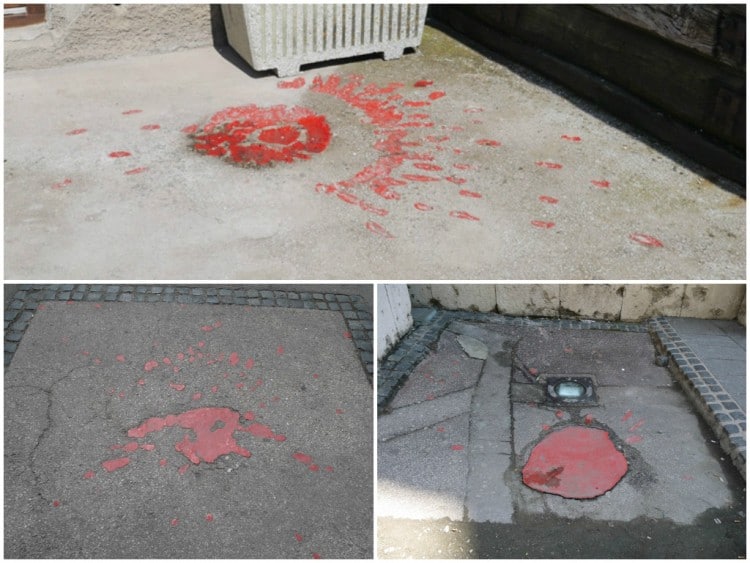 Sarajevo roses are concrete scars caused by mortar shell explosions that have been filled with red resin. The shape is said to resemble a rose. You will see these where at least one person died as a result of the explosion. These are slowly disappearing from the city, as the roads are repaved.
13. War Damaged Buildings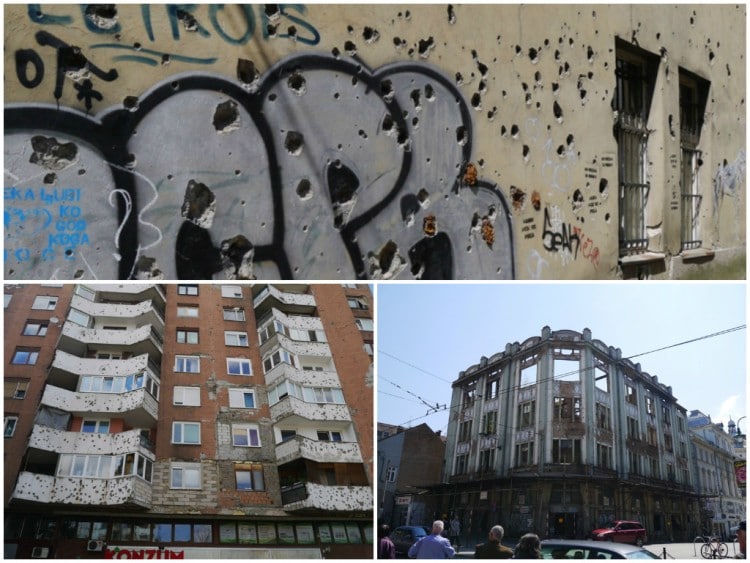 Most of Sarajevo has been rebuilt since the devastating war, but you'll still find plenty of buildings with minor war damage.
14. 1984 Olympic Snowflakes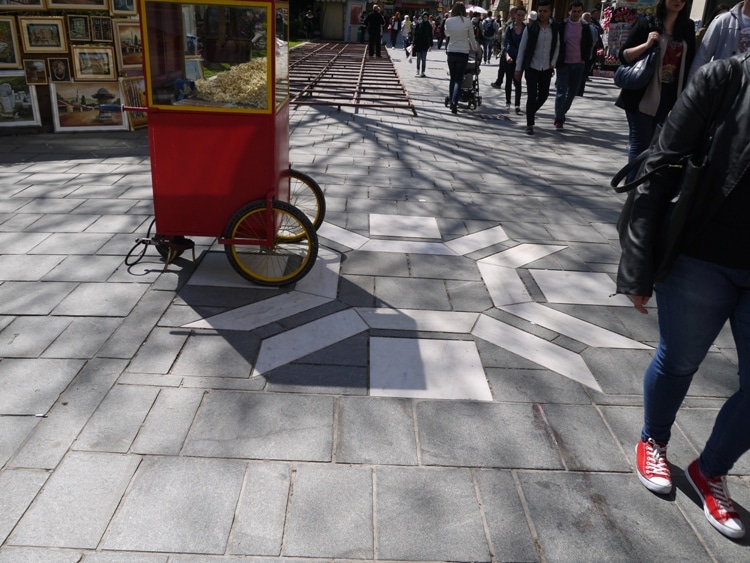 Sarajevo hosted the 1984 Winter Olympics, and you can still see evidence of this around the city, such as the snowflake symbol shown above.
15. Siege Of Sarajevo Tunnel Museum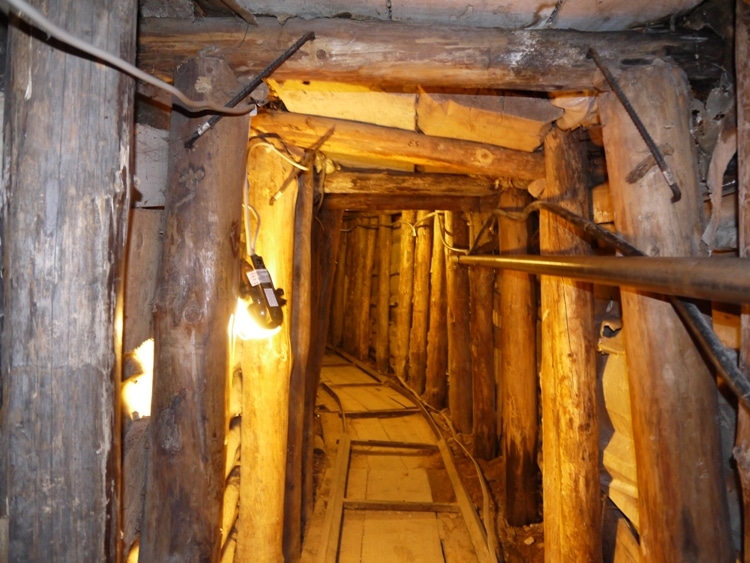 To learn more about the history of the Siege of Sarajevo, the Tunnel Museum is a must-see place. You'll even get to walk through a small section of the tunnel that was used to bring food into the city during the siege.
16. Trebevic Mountain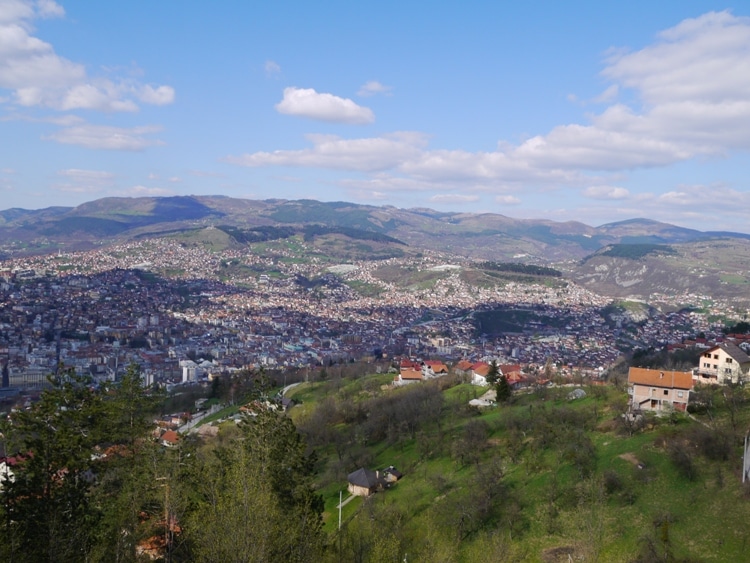 For some awesome views of the city, head up to Trebevic Mountain. Stick to the paths though, as there are still live land mines in this area.
17. Abandoned Olympic Bobsleigh Track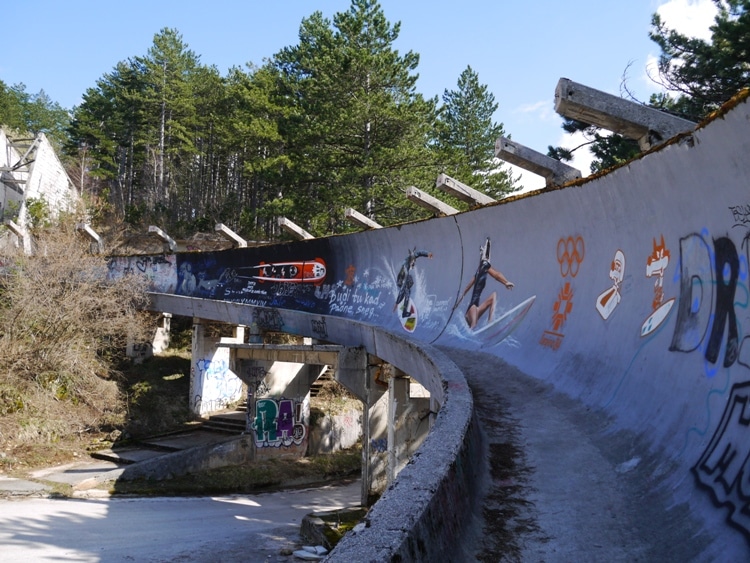 Of all the places we visited, this was my favorite. See Abandoned Olympic Bobsleigh Track for more information and more images.
Where To Stay In Sarajevo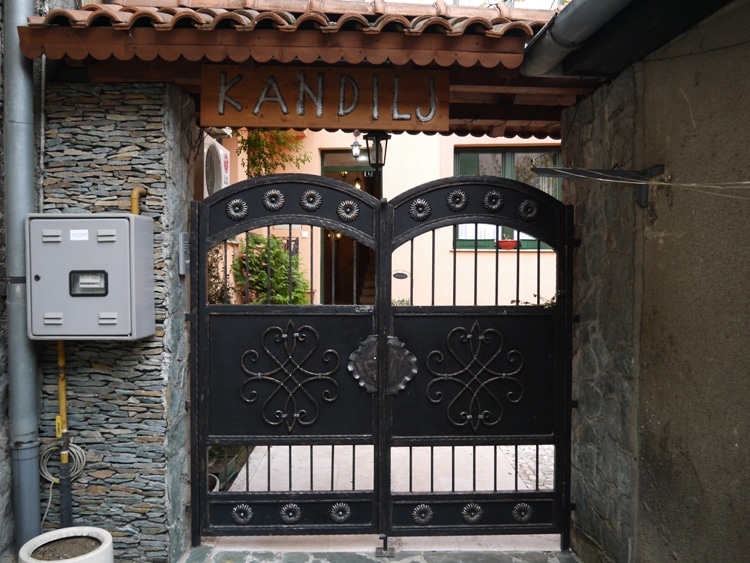 For our stay in Sarajevo we choose a city center hotel, Guesthouse Kandilj. It's a great hotel and the location is perfect. For other great hotels be sure to check out Agoda Sarajevo.