For those traveling on a budget, staying at a hostel can be a great way to cut down on accommodation expenses. And for those visiting Bangkok there is certainly no shortage of choice when it comes to hostels. Khao San Road is world famous as the main backpacker district of Bangkok, but many backpackers would rather be based in a more central area of the city, with easier access to public transport, especially the BTS ( skytrain) and MRT (underground). One area that fits the bill and that also has some superb hostels is Silom. One of these seven hostels in Silom could be just what you're looking for.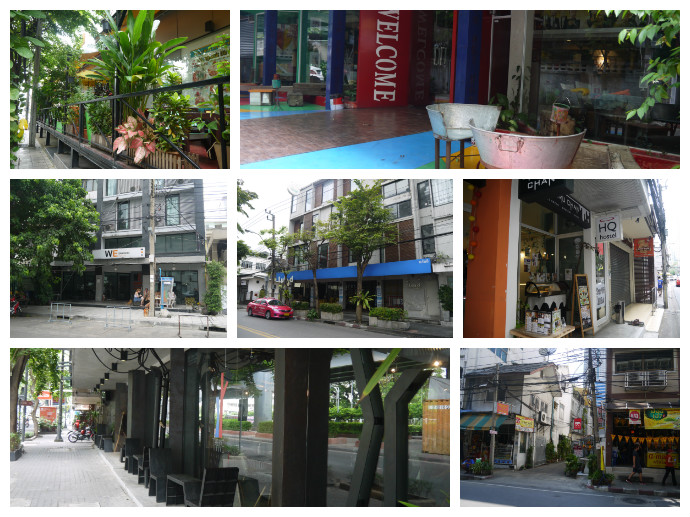 I've show the approximate price for each hostel based on an Agoda.com search for November 2013. Prices will obviously vary a little, but should give you a rough idea of costs. I've shown the cheapest option and rounded up to the next $USD. I could be that some are more expensive because the cheapest options are currently sold out, so check latest prices to be sure.
Saphaipae Hostel
35 Surasak Road (at junction with Si Wiang Road)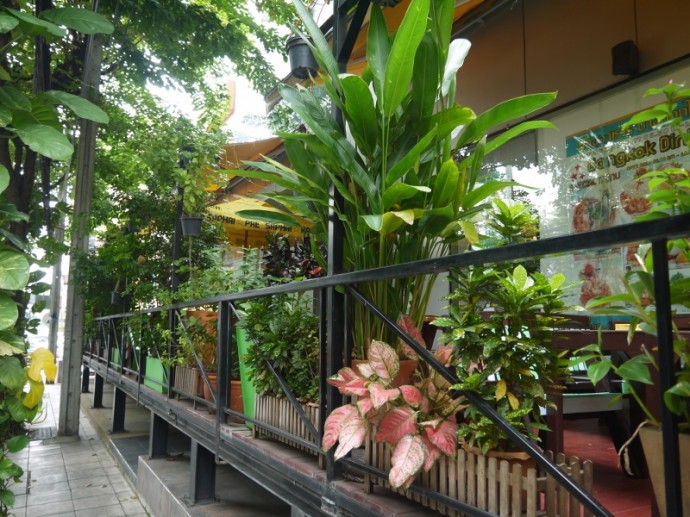 This hostel always gets great reviews from travelers and is consistently rated as one of the best hostels in Silom, and indeed in Bangkok. It's only around 300 meters from Surasak BTS station, so is ideally situated for getting around the city. This hostel has just about everything you could ask for. It's huge foyer area has plenty of seating and computer terminals, there is a cafe and restaurant on the ground floor, and a movie room on each floor with sofas, bean bags, a huge TV and DVD player. DVDs can be borrowed for free from reception. It also has a luggage storage room.
There is a ladies-only floor that no-one else has access to, and many women have commented that this helps make them feel very safe. Silom Road is only a few minutes walk away, as is Charoenkrung Road, which is near the Chao Phraya River. If you walk down Soi Si Wiang (alongside the police station opposite the hostel) you'll come to an area that has lots of street food that is very popular with locals. It's only a 5-10 minute walk to Sathorn Pier (next to Saphan Taksin BTS), from where you can take boats along the river. See Chao Phraya River Boat Routes for further details.
Cost Per Night: $13
Click here to book a room at Saphaipae Hostel.
Thrive The Hostel – Patpong By The Belle
908 Rama IV Road (near junction with Surawong Road)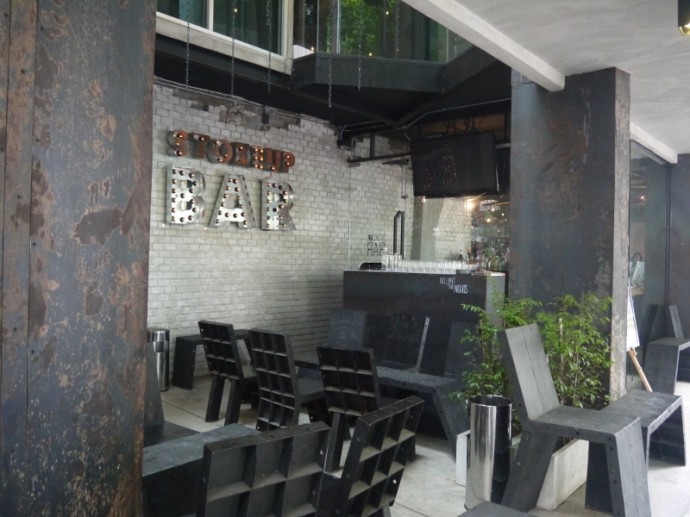 This hostel is only a short walk from Sala Daeng BTS and Silom MRT stations, so access to other areas of Bangkok is easy. It's just around the corner from Patpong, which is particularly lively at night. There are many bars and restaurants in this area, plus the famous Patpong night market. I find it a bit touristy and think there is better value at other markets in Bangkok. There is also a street market along Silom Road which runs from Sala Daeng BTS station until just passed Narathiwas Road. The hostel is just across the road from Bangkok Snake Farm, which is well worth a visit.
This hostel has both female and mixed dormitories, and includes many amenities such as shuttle service, coffee shop, laundry service, safety deposit boxes and games room. It also has a relaxing garden area.
Cost Per Night: $10
Click here to book a room at Thrive The Hostel.
Mile Map Hostel
36/4 Pan Road (turn into Pan Road from Silom Road, and the hostel will be down the first lane right – about 20 meters from Silom Road)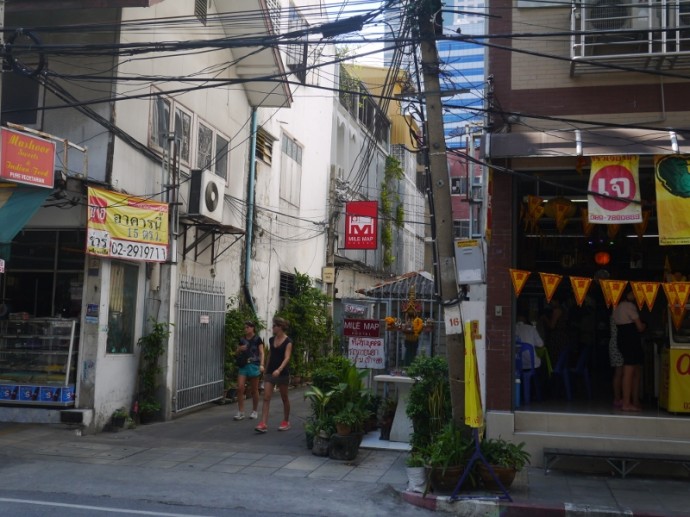 Mile Map Hostel is just a few steps away from Sri Mariamman Temple on Pan Road, and this could be an ideal spot if you're a vegetarian, as there are five vegetarian restaurants plus one veggie street stall on Pan Road. The closest, A-Ma, is around 10 meters from the hostel – you can see it on the right of the image above. The veggie street stall is almost directly opposite A-Ma. There is an Indian Restaurant (Chennai Kitchen) next door to A-Ma, another two Indian restaurants further up the street, and a vegan cafe, Bonita's, near the Myanmar Embassy. The Myanmar Embassy is a few minutes walk away, so this hostel would be a good place to stay if you need to get a visa there. See Vegetarian Silom for reviews of some of these restaurants.
This hostel has both female and mixed dormitories. There is a meeting room and a smoking area. It's only a 500-meter walk to Surasak BTS station.
Cost Per Night: $11
Click here to book a room at Mile Map Hostel.
We Bangkok Hostel
122 Sathorn Soi 12, Silom Soi 9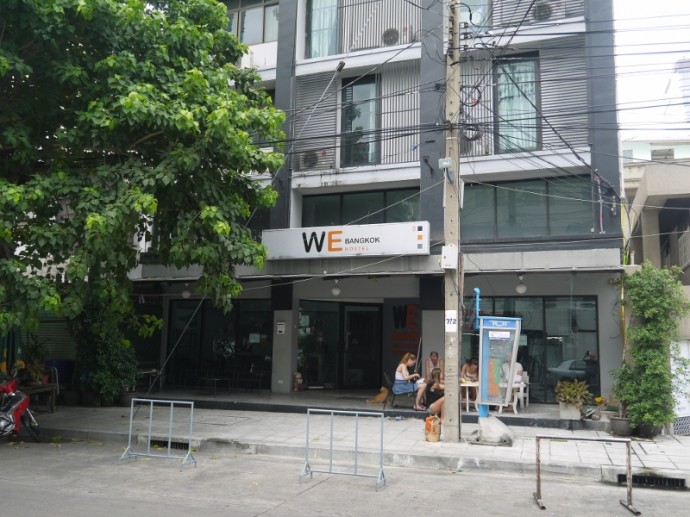 We Bangkok Hostel is just a 400-meter walk from Chong Nonsi BTS, so access to the city is very easy. There is also easy access to both Sathorn Road and Silom Road, both of which are only around 100 meters away. As with most other hostels, it has both female and mixed dorms. The hotel has a range of facilities, including coffee shop, pool table, rooftop bar, computer terminals and safety deposit boxes. The location can be a little quiet for some, as it's hidden away from the more lively areas of Silom.
Cost Per Night: $13
Click here to book a room at Wee Bangkok Hostel.
Lub d Bangkok Silom Hostel
4 Decho Road (between Silom Road and Surawong Road)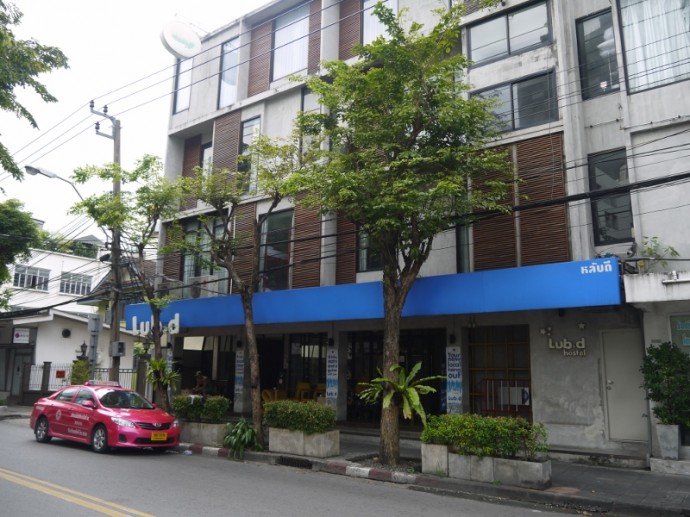 The Observer newspaper in the UK called Lub d (Thai for sleep well) one of the coolest hostels in the world. Lub d has a large lobby that has been designed to make meeting other travelers easy, and you'll find many guests sitting around swapping stories about their travels. The hostel has smoke detectors, closed circuit TV and key cards for each room, with the safety of guests being a top priority. There is a theater where you can watch TV, and this has comfy seating, including bean bags.
It's about a 10-minute walk to Chong Nonsi BTS, and Silom Road is just a couple of minutes walk away. As you'd expect, they have both female and mixed dorms, plus some private rooms. There is long-term luggage storage, laundry room, high-speed internet access, and a bar.
Cost Per Night: $16
Click here to book a room at Lub d Silom Hostel.
HQ Hostel
5/3-4 Silom Soi 3 (also known as Soi Pipat – on the left about 50 meters from Silom Road)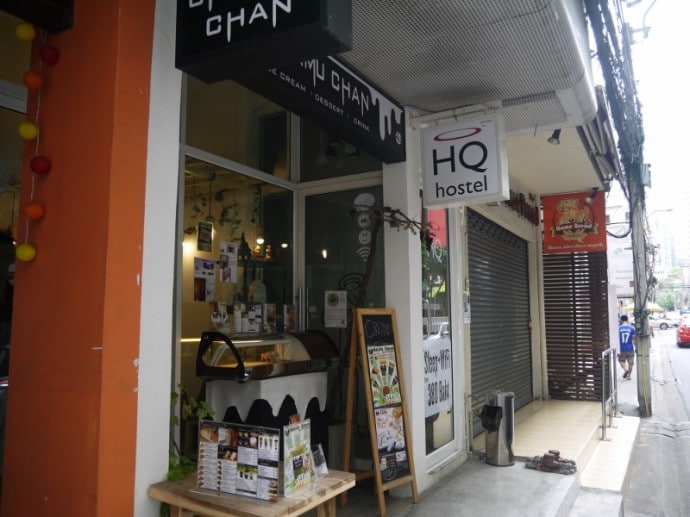 HQ Hostel has easy access to both Chong Nonsi and Sala Daeng BTS stations and Silom MRT station, and is only around 200 meters away from the famous Patpong nightlife area. The location is very central, with numerous restaurants and bars within a few minutes walk. If you're here for the nightlife, then this hostel is an excellent location. There is also lots of street food in this area, with Convent Road (a few minutes walk away) being particularly good. There is a newly renovated Central Department store next to Sala Daeng BTS station, so shopping is easy from here as well.
HQ Hostel has a common room, football tables, luggage storage, 24-hour check-in, and free wifi. The hostel is often described as cheap and chic. Reviewers often comment on how fun the staff are at this hostel.
Cost Per Night: $17
Click here to book a room at HQ Hostel.
Silom Art Hostel
198/19-22, Soi Silom 14 (on the right about 100 meters from Silom Road)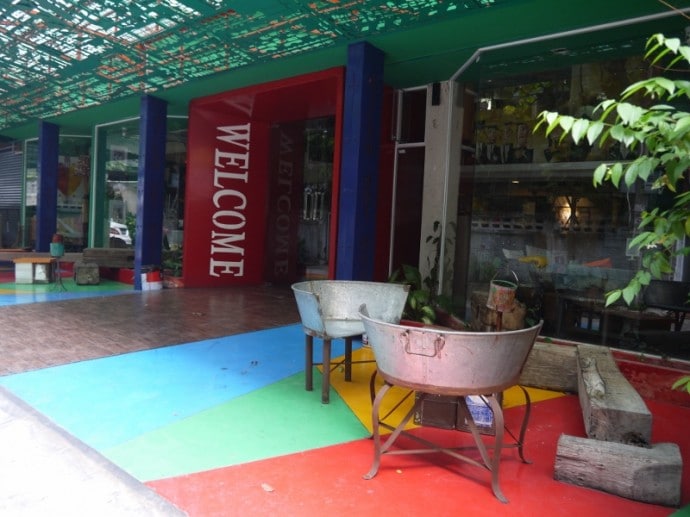 This is probably one of the most colorful hostels in Silom, which I suppose is what you should expect with a name like Silom Art Hostel. The hostel is one of the newest in Silom and was only built last year (2012). The hotel has both female and mixed dorms, along with some private rooms. There is a coffee shop, free wifi, laundry service, and elevator. All rooms have aircon, shower, satellite/cable TV, and hair dryers. The hostel even has a small rooftop garden. It's about a 10-minute walk to Chong Nonsi BTS station.
Cost Per Night: $13
Click here to book a room at Silom Art Hostel.