For our first three nights in Berlin we stayed at an Airbnb apartment, as we found one that had two resident cats. As we both love cats it seemed like the ideal place to stay. It was also only 2-3 minutes' walk from Rosenthaler Platz U-Bahn station, so an ideal base for exploring the city.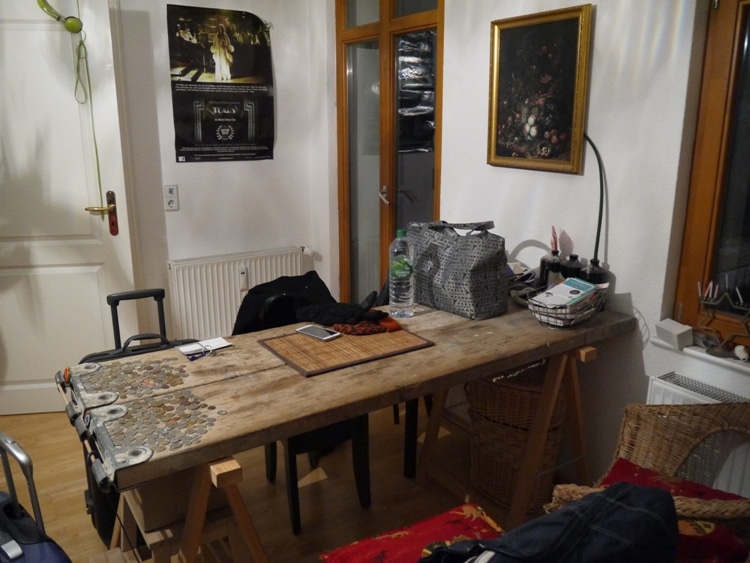 After spending a few weeks staying in hotels, it was a welcome change to have a whole apartment to ourselves. It's great eating out, but sometimes you just want something simple that you've cooked yourself.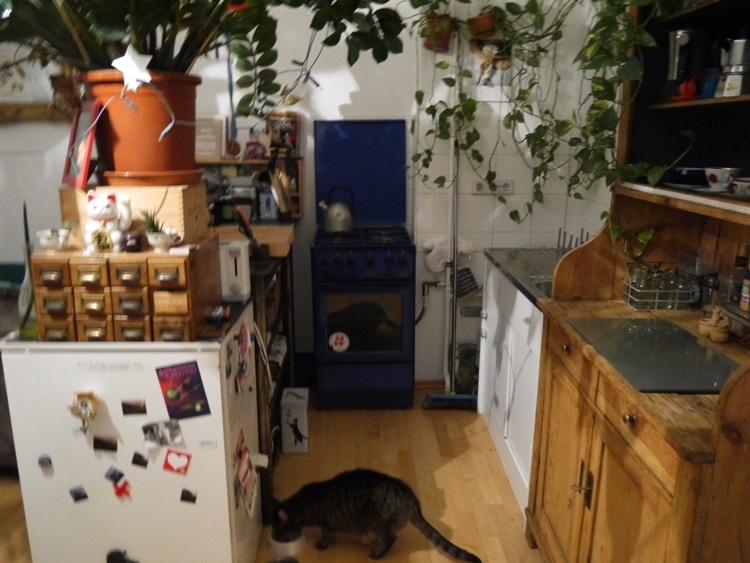 It was also fun having the cats around and feeding them every day. We always had cats at home when I was growing up, so it was a real treat getting to stay at an apartment that had cats.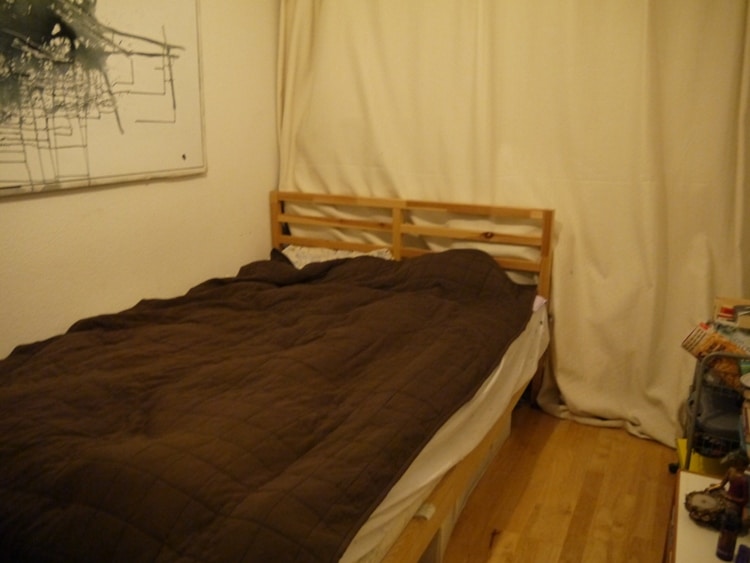 The bedroom had a double bed, and there was also a day bed in the living room that could possibly be used by a third person. But this was one of the favorite places of one of the cats.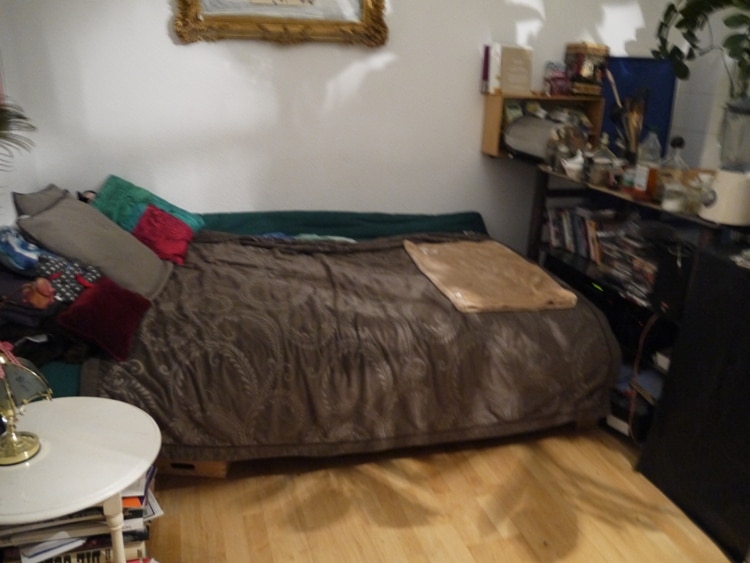 The apartment had central heating, so it was nice and warm, even though we were there in winter.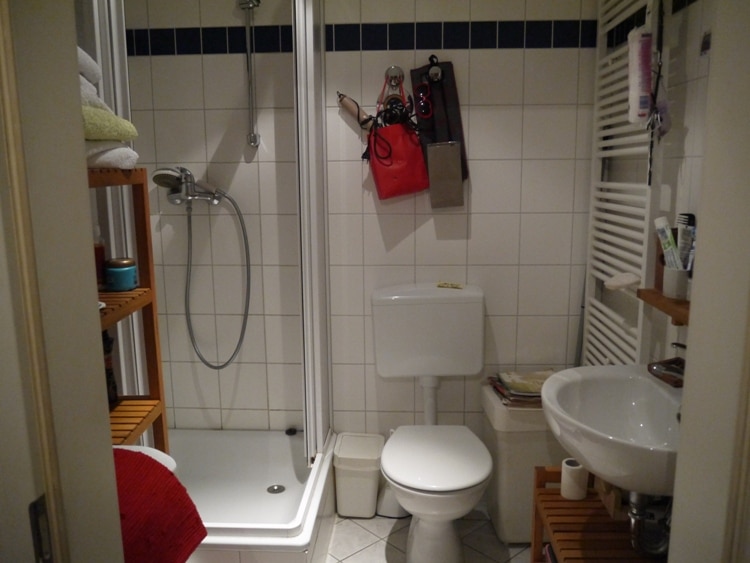 As well as the usual, there was also a washing machine in the bathroom. Very handy indeed after spending weeks in hotels.
Wifi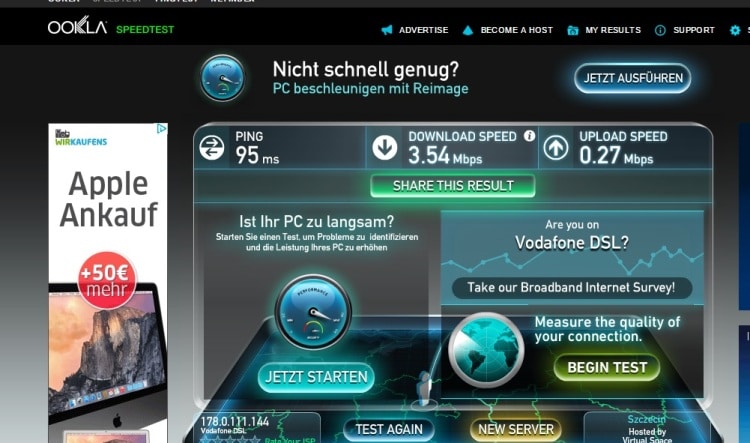 The wifi worked well, although the upload speed was a little slow.
The Cats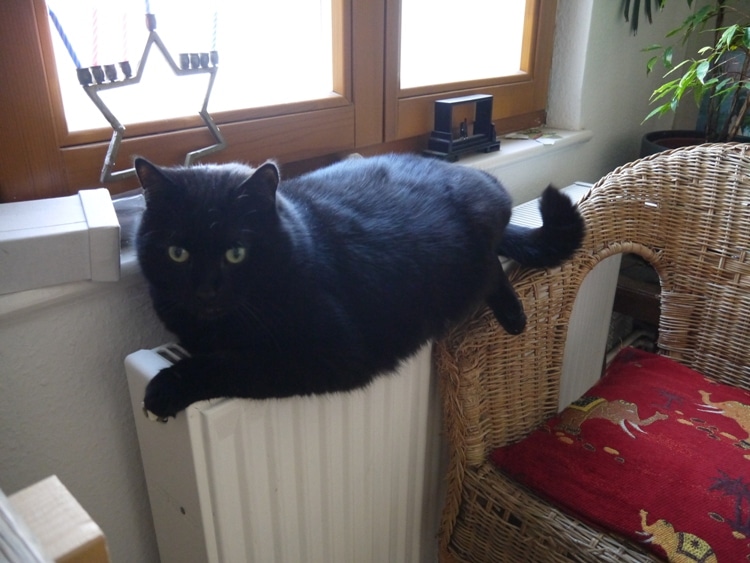 Of the two cats, the black one was the friendliest and always wanted the most attention.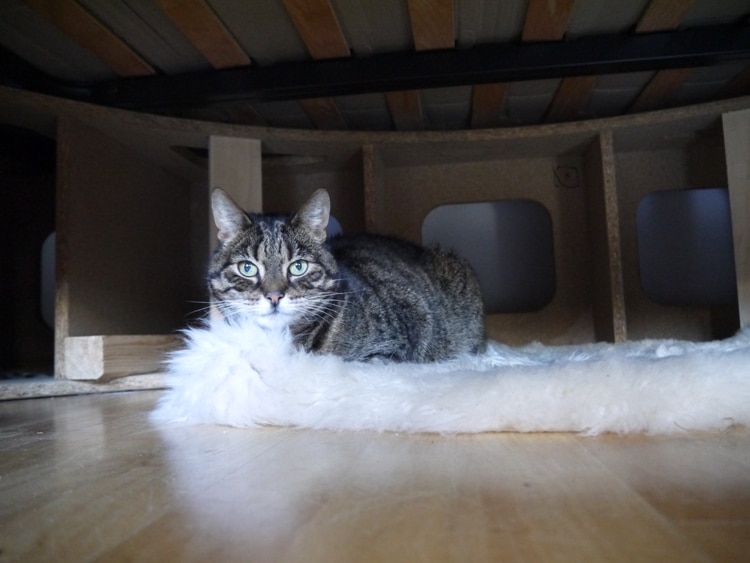 The tabby cat was friendly but liked to sit under the day bed, so we didn't see it so much. It did wander around from time to time though.
Location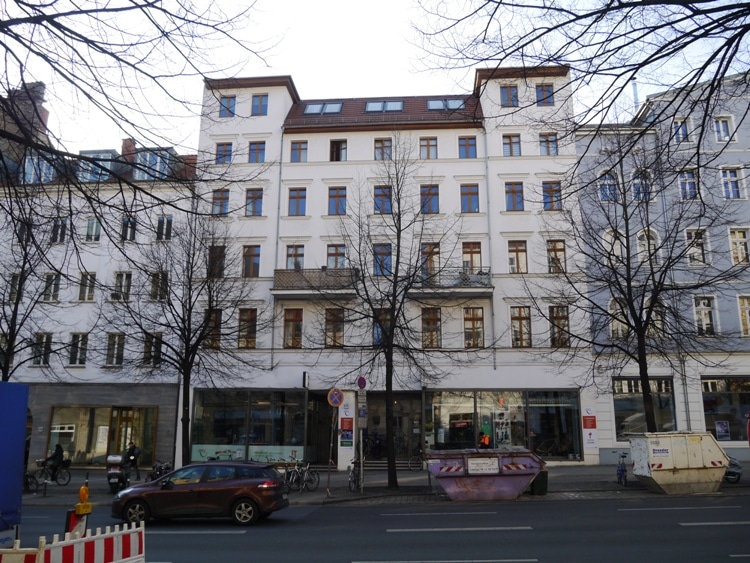 You can't really fault the location, as it's in one of Berlin's best districts, Mitte, and only 2-3 minutes' walk from Rosenthaler Platz metro station. If you're arriving at Berlin HBF station, go to platform 15 and take any S-bahn train three stops to Alexandeplatz station, then change to the U8 line and go two stops to Rosenthaler Platz station. Leave the station, turn right and walk for about 100 meters, cross the road at the traffic lights and walk another 20-30 meters. The apartment block will be opposite. The apartment is at the back on the building.
Hotels In Berlin
After this we stayed at Park Inn by Radisson on Alexanderplatz. It's a great hotel in a perfect location. You'll be spoiled for choice in Berlin, as there's an extensive range of hotels and the prices are much more affordable than in cities like London and Paris. Check out Agoda Berlin to see what else is on offer.