We've seen hundreds of temples in Thailand, but nothing came close to the multicolored temple we saw last night. In celebration of the king's accession to the throne, Wat Sri Suphan Temple on Wulai Road was beautifully lit up in some amazing colors that changed every few minutes. We were very lucky to get to see this. Click here to book a great hotel in Chiang Mai.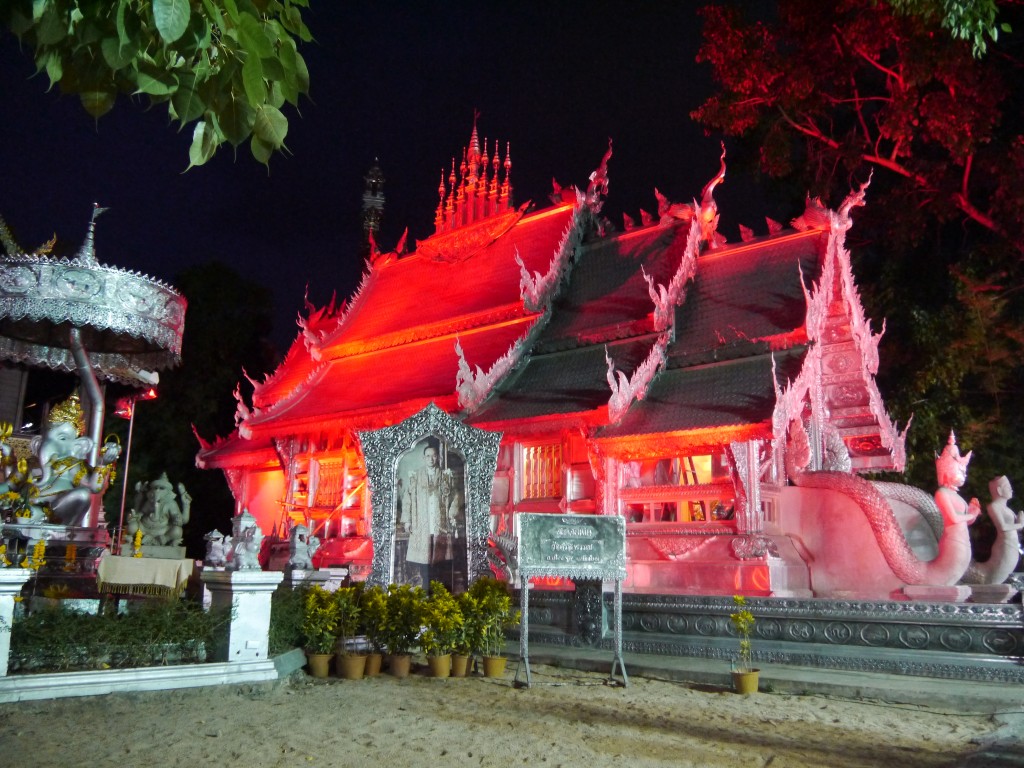 This is a silver temple, so the different colored lighting shows up perfectly.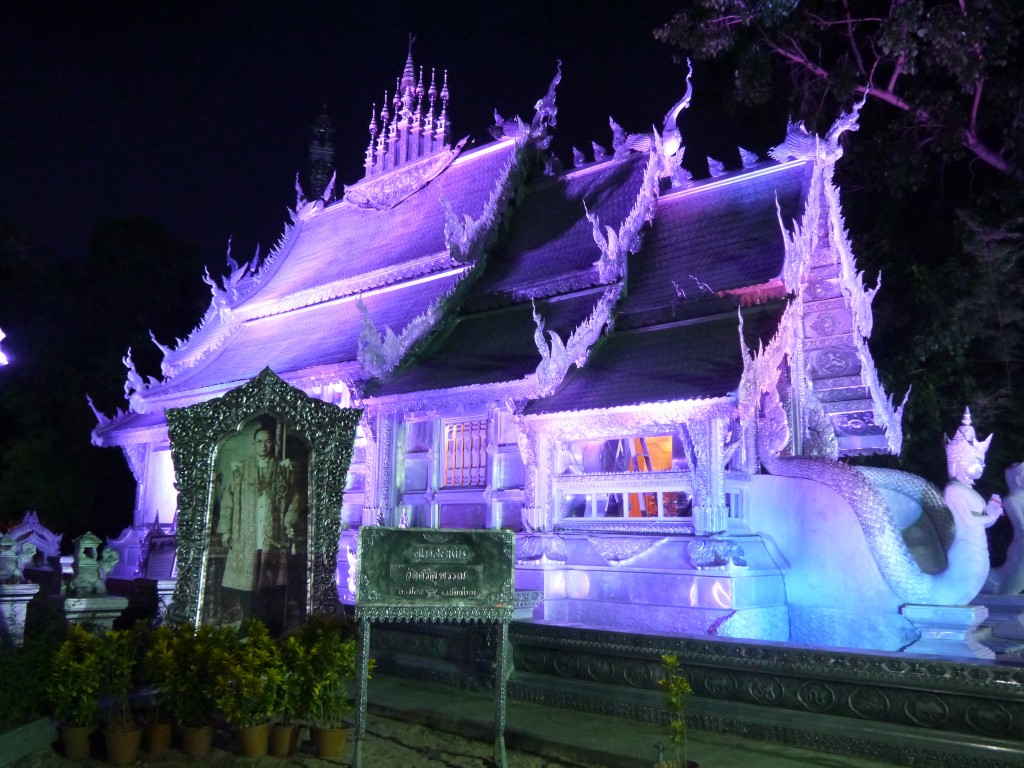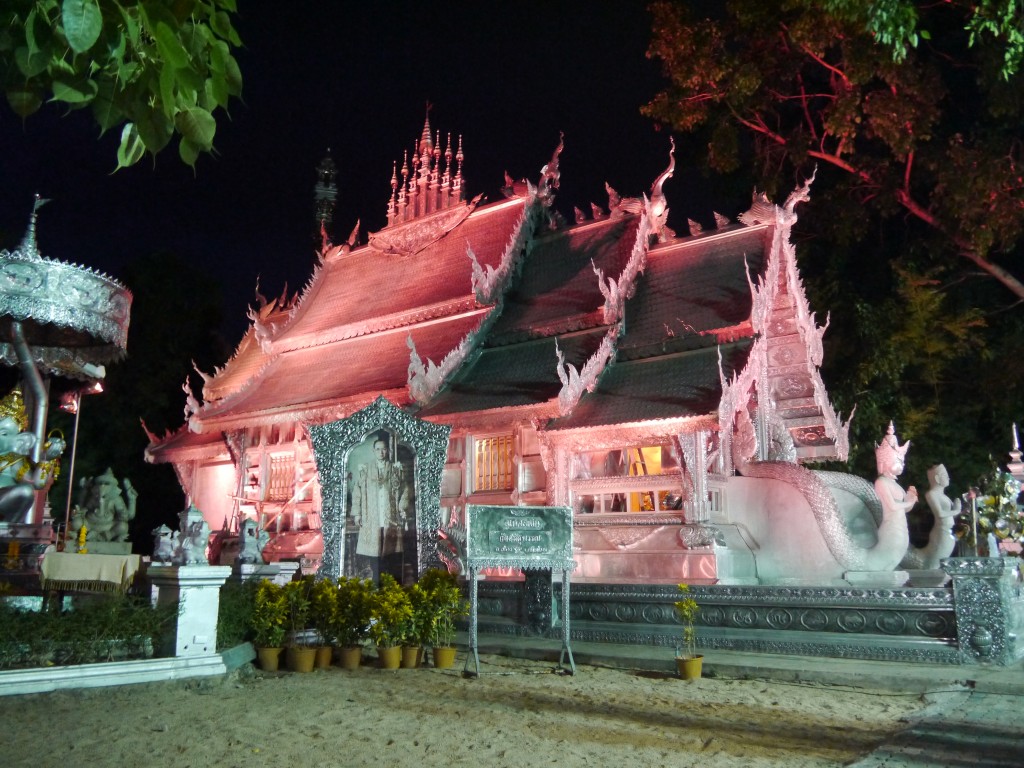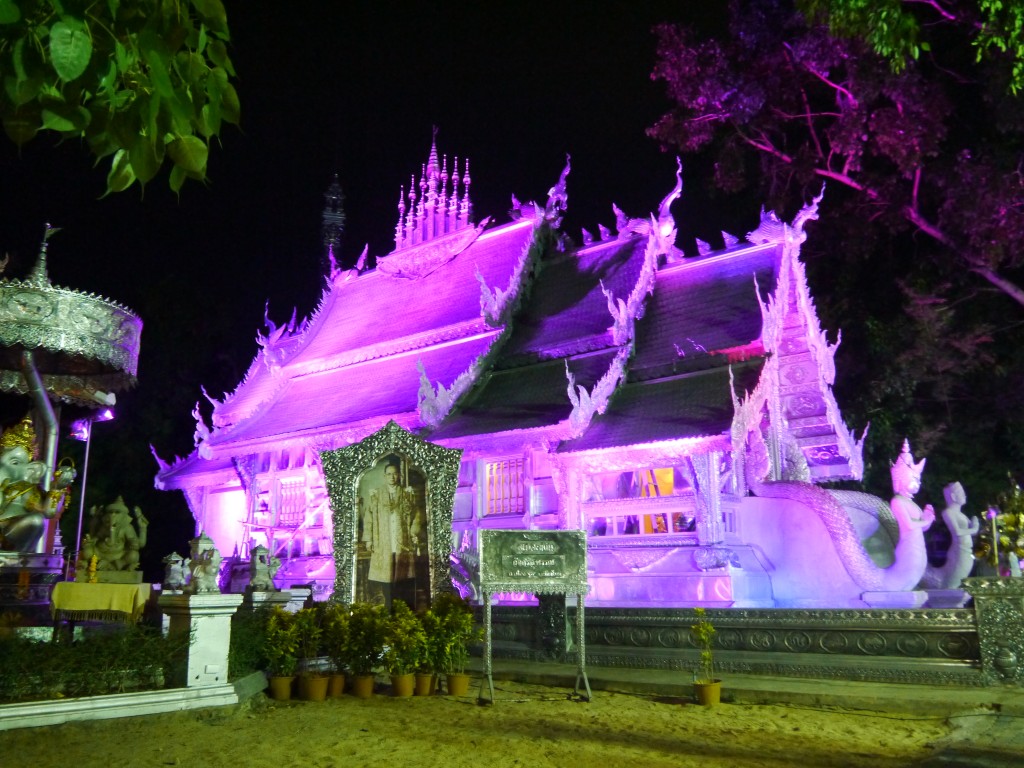 This temple also has a very large silver workshop where many of the monks work. They also have a monk chat, where visitors can come and talk with the monks. Well worth a visit. And it's near the Saturday Night Walking Street Market.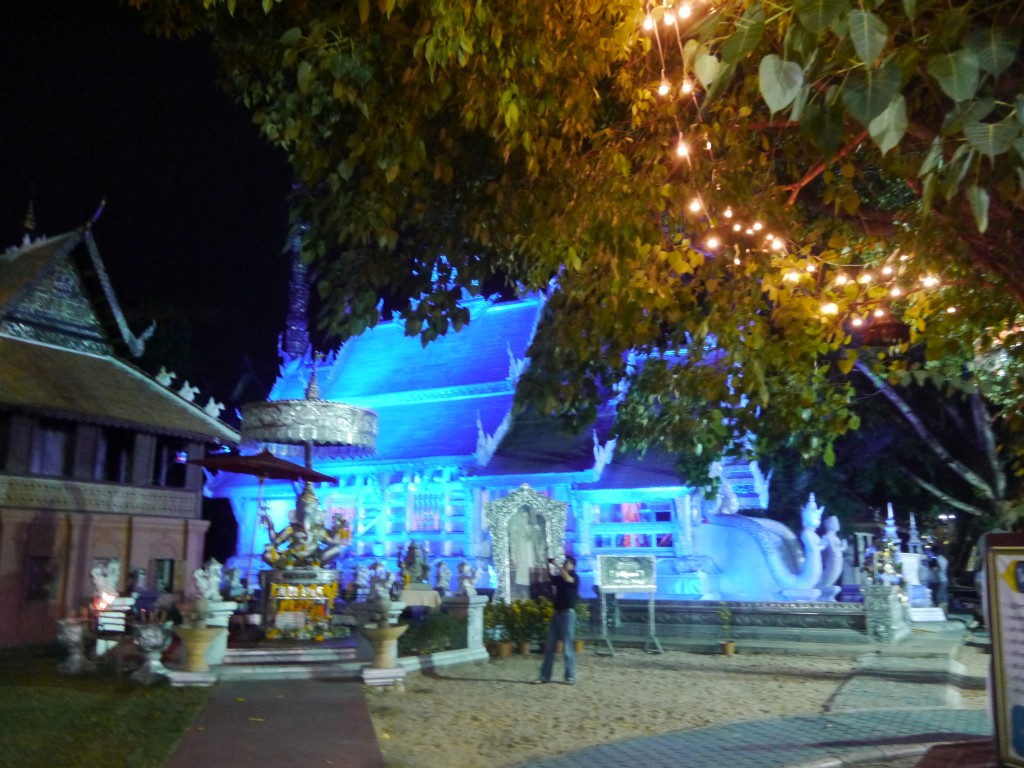 Hotels In Chiang Mai