Getting from Bangkok to Surin by train is very easy, as trains run regularly on the Bangkok to Ubon Ratchathani route. We opted to get the early morning sprinter train that leaves Bangkok's Hua Lamphong station at 05:45. The train was due to arrive in Surin at 12:09, but it was close to 13:00 when it arrived. Most trains I've used in Thailand have been late. You can also Travel from Bangkok to Surin by bus if this is what you prefer.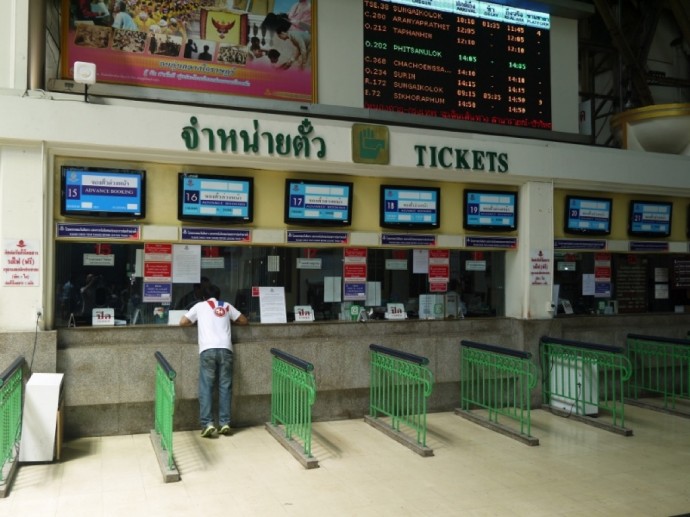 It's best to buy tickets in advance, as sometimes the train may be full and tickets won't be available on the day. There is an MRT station at Hua Lamphong, so it's easy to access by public transport. We paid 489 baht ($16.50) each for one-way tickets.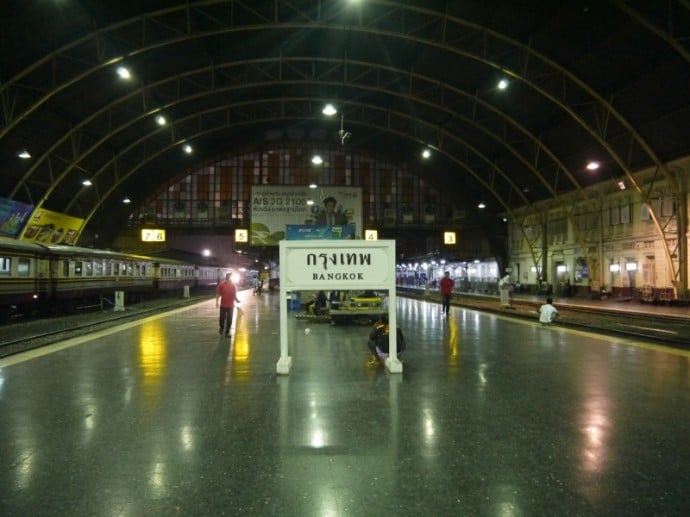 The station is fairly quiet early in the morning, but there are a few shops and cafes open, so you can grab a coffee and a bite to eat while waiting for your train.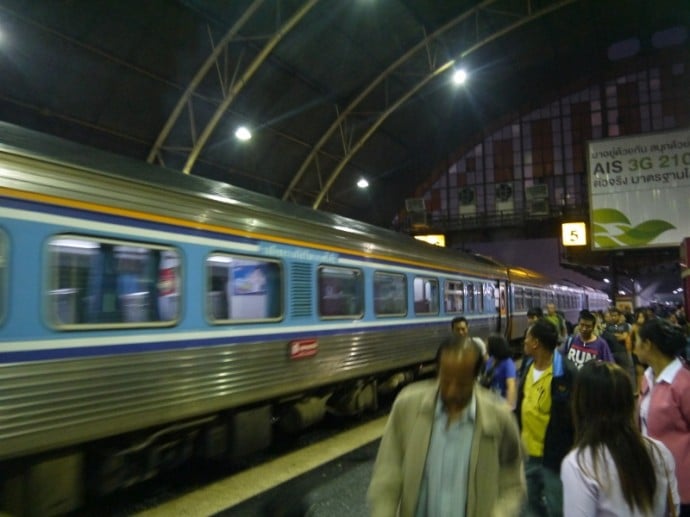 Our train arrived on time but left a few minutes late. The inside of the carriage was fairly comfortable, although not anywhere near Western standards. The aircon was set a little bit too cool, which always seems to be the case on Thai trains.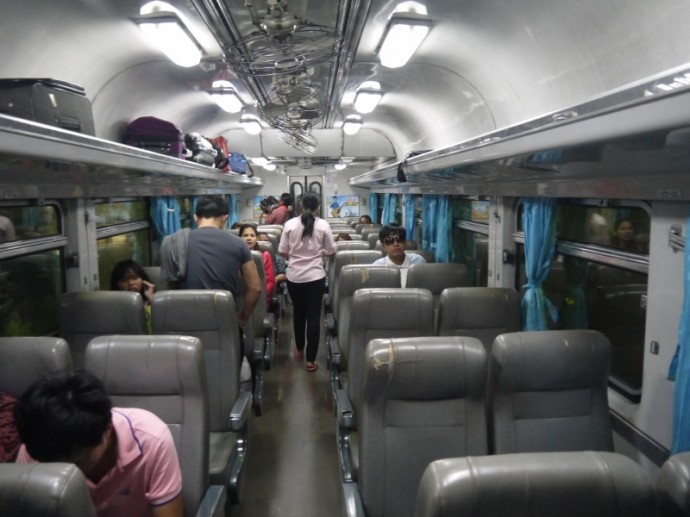 Lunch and refreshments were included in the price of the ticket. Shortly after the train left the station, tea, coffee, orange juice and cookies were served. And after the train left Nakhon Ratchasima lunch was served – rice, chicken curry and chicken soup. There weren't any vegetarian options.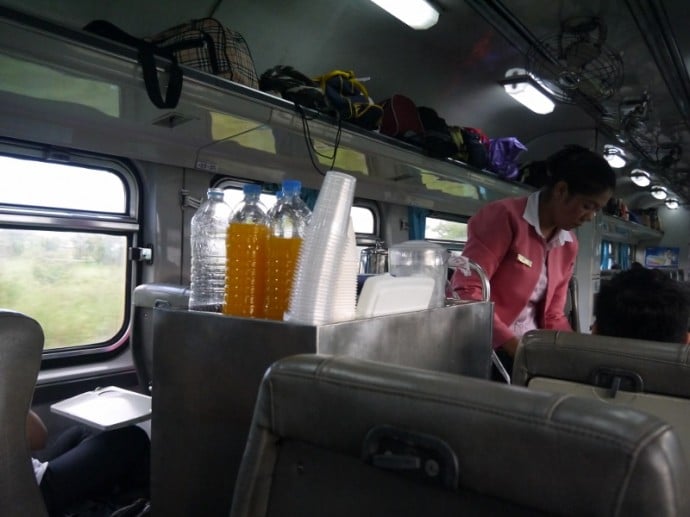 The journey itself was pretty uneventful. The train mostly travels through countryside, but we did manage to see a few interesting things along the way, such as some stupas at Ayutthaya, and a giant Buddha statue a little further along.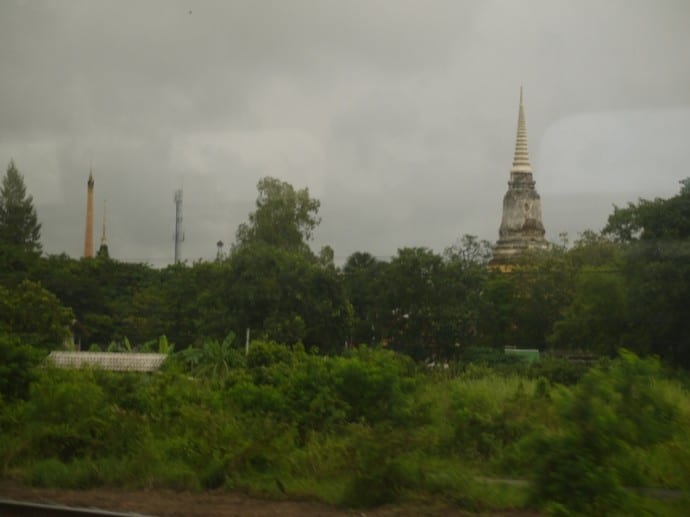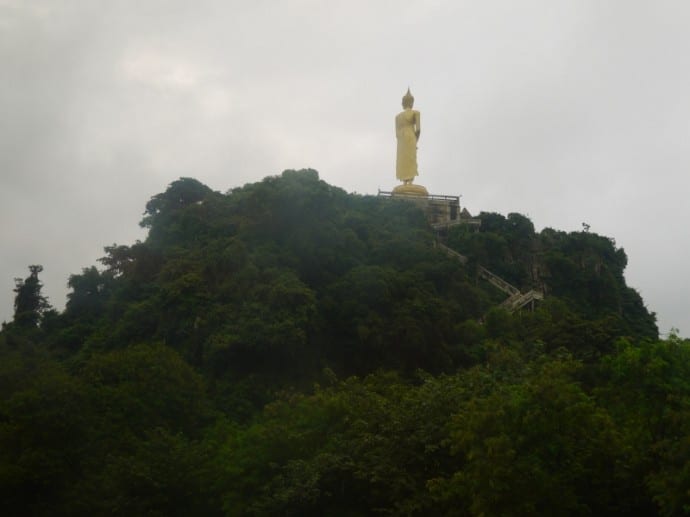 Beware The Luggage Charge
We were in for one big, and unpleasant, surprise on our journey. We were charged 100 baht ($3.40) for one of our suitcases, because it was supposedly too large. We'd never heard of this charge and neither has anyone else we asked. But we got a receipt, so I assume it's genuine. We decided to get a VIP bus back to Bangkok, as they don't have a luggage charge.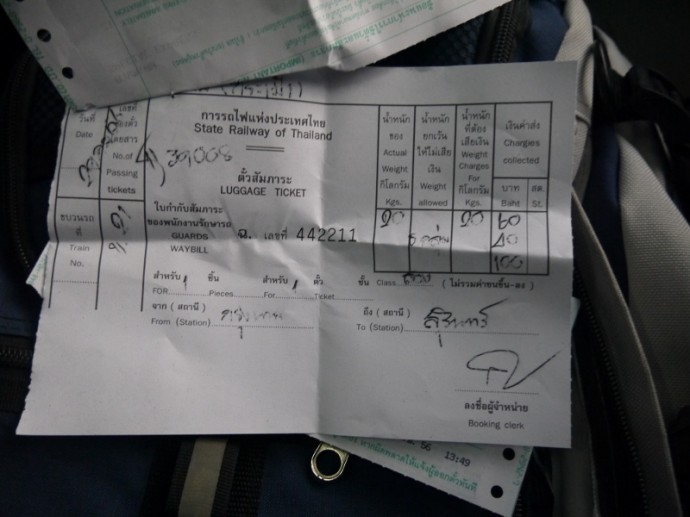 Video Of Hua Lamphong Train Station