After a great time in Berlin it was time to move on again, this time to Prague. This was the first time that either of us had visited Prague or the Czech Republic. This train journey was particularly good because the route from Dresden to Prague winds along the River Elbe and the scenery is pretty impressive. See the images and videos later in this post.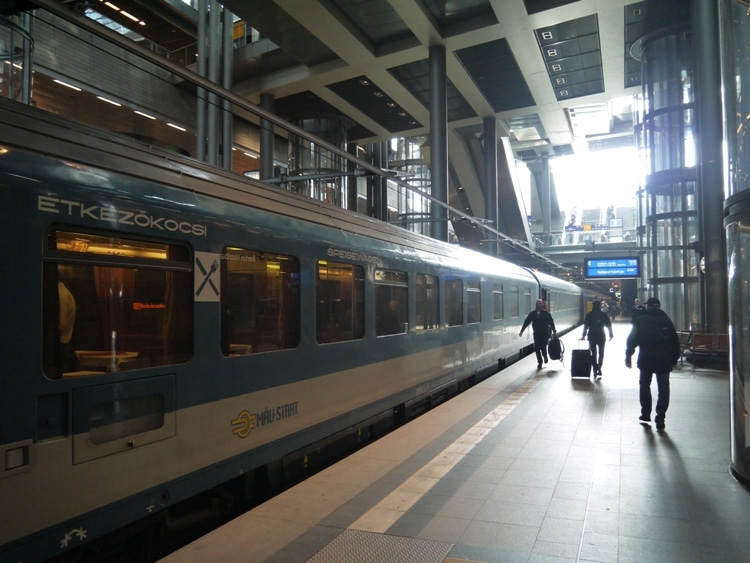 We nearly missed this train due to the fact that there was a late platform change but a lack of information at the station. Berlin HBF station seems to have hardly any staff at all and we only saw one monitor showing departures, apart from the ones for each individual platform. We went to platform 1, but there was no train and no information saying what had happened to it. We wandered around looking for a departure board or staff member, but couldn't find either. We'd seen a departure board earlier, but the station is spread over many floors, so we weren't sure where we'd seen it. We eventually heard an announcement mentioning the platform change. German trains seem to run on time, but their stations seem lacking in basic information. That includes the U-bahn and S-bahn stations in Berlin.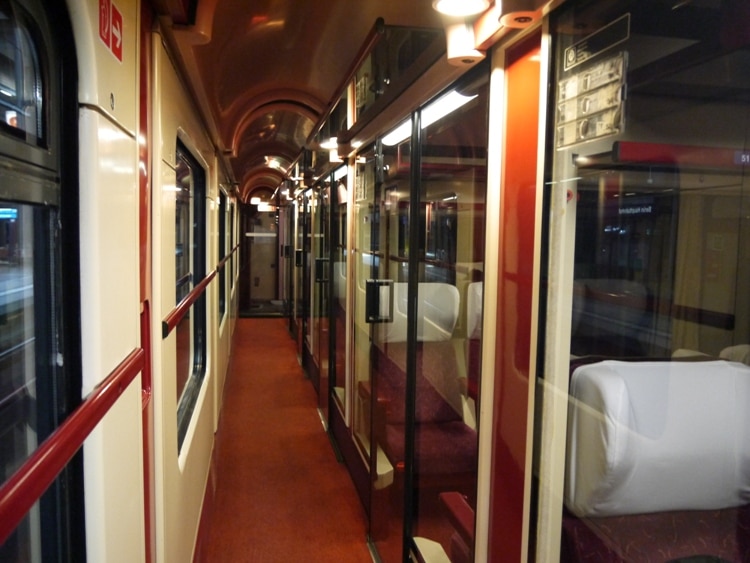 All the first class seating was in small compartments off a main corridor. Each compartment had seating for six, with individually controlled heating.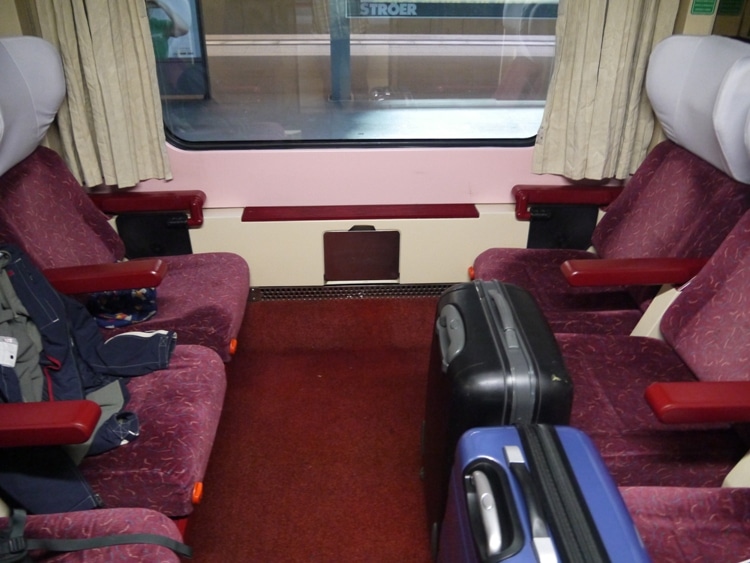 We had this compartment to ourselves. Other compartments were either empty or had one or two people in them.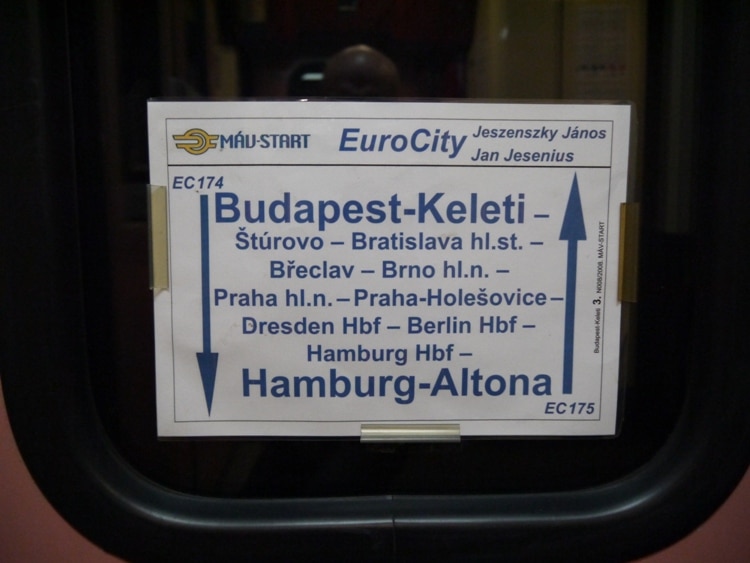 We were traveling from Berlin to Prague, but the train started in Hamburg and was traveling to Budapest in Hungary.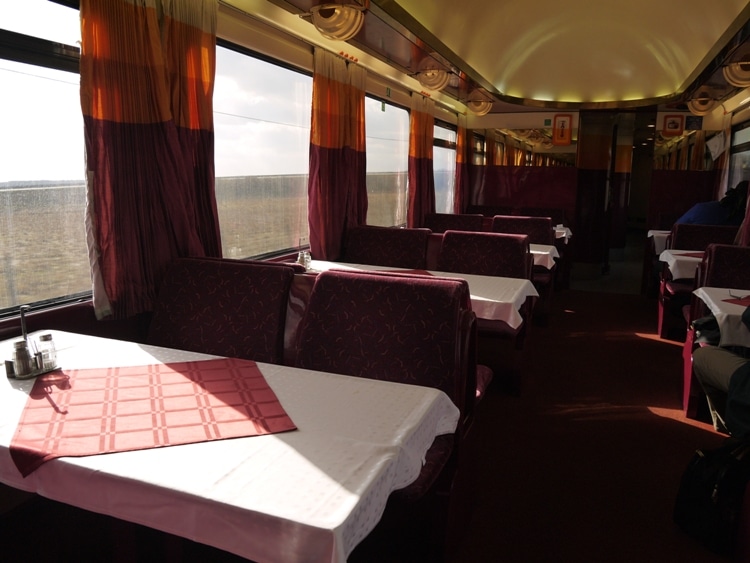 There was a restaurant car next to our carriage that had a fairly extensive menu, but we only had coffee, which was EUR2.20.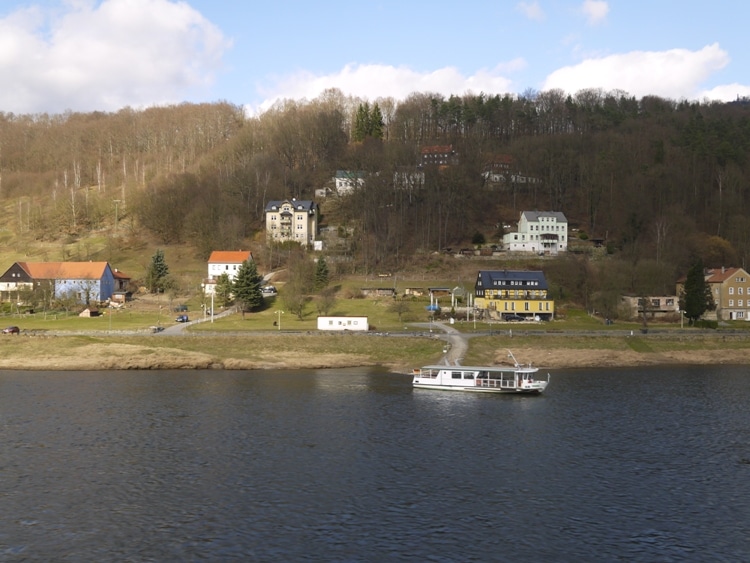 Once the train left Dresden, the scenery was particularly good. The train followed the route of the River Elbe, and there were lots of beautiful towns and villages dotted along it.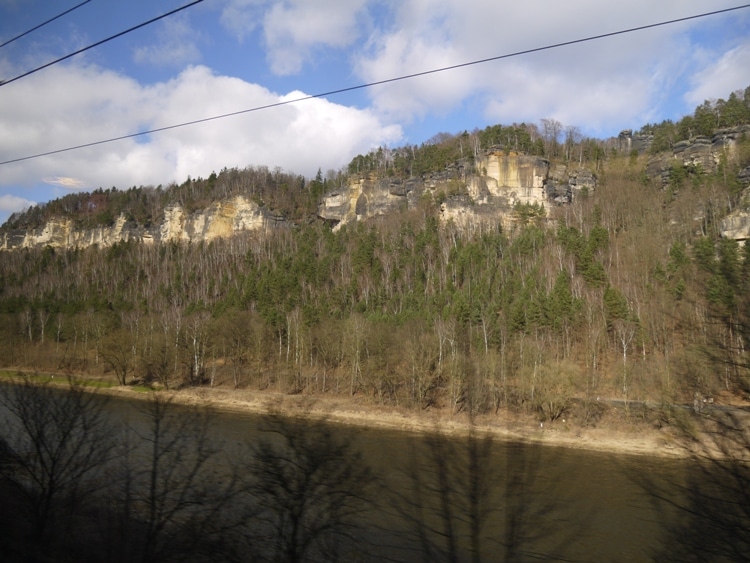 This was without doubt the best scenery so far on out train journeys around Europe.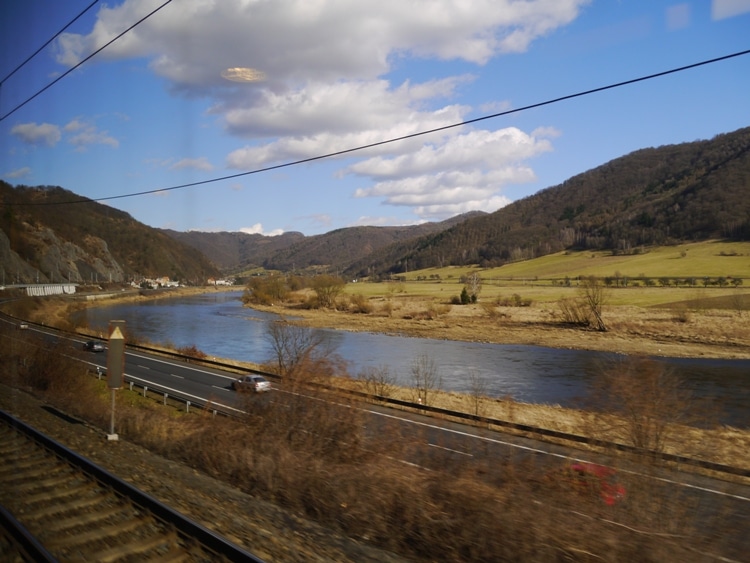 It's scenery like this that makes traveling by train so worthwhile.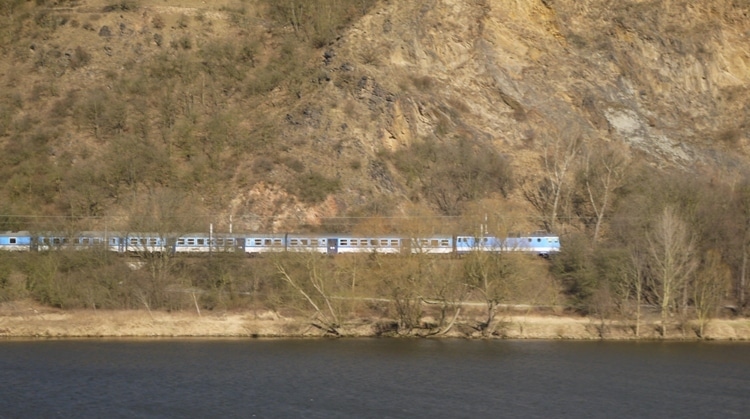 Out train left Berlin on time at 10:46 and arrived on time in Prague at 15:23. Total journey time was 4 hours 37 minutes.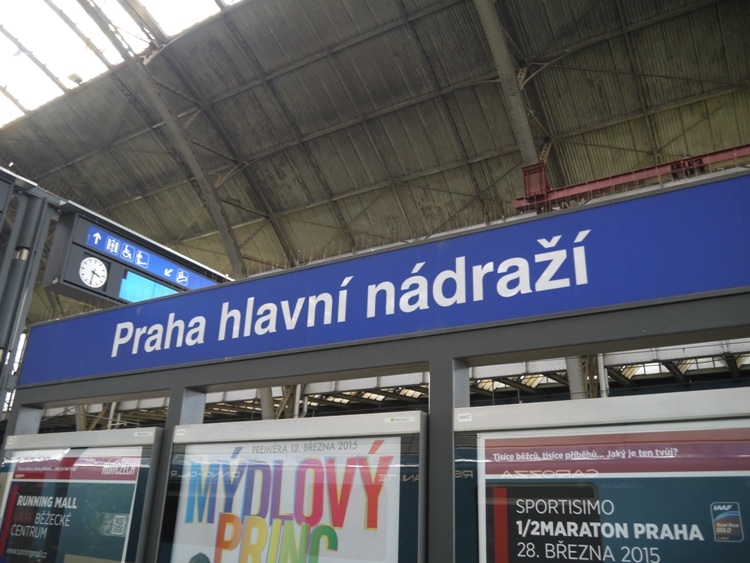 It was great to arrive in Prague for the first time. The station is modern and it was easy to find our way around, including getting to the metro and buying metro tickets.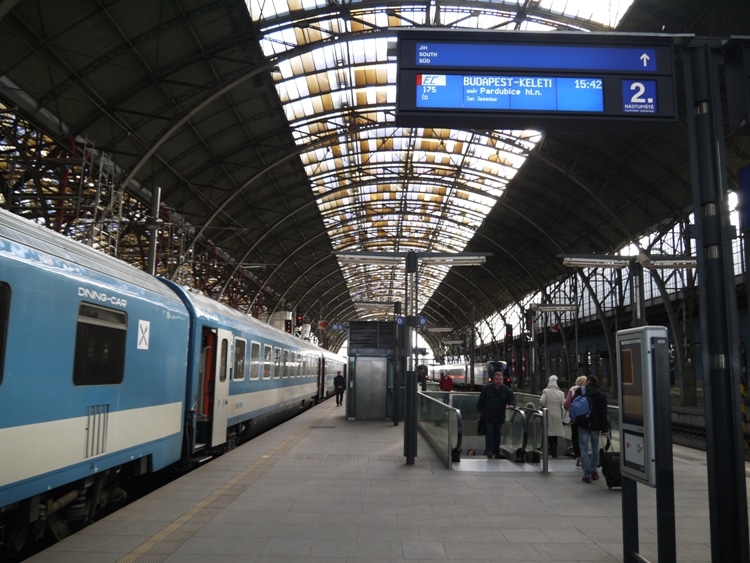 Videos Of Our Journey
Map Of Journey
Cost Of Journey
When I checked the cost of this journey it showed as $61 for Economy Class and $85 for First Class. We didn't need to buy tickets though, as we used our Eurail and InterRail passes.
Where To Buy Your Global Pass
You can buy a Eurail global pass at the Eurail website, and an InterRail global pass at the InterRail website. If you're heading to Europe I highly recommend getting one.
Hotels In Prague
While in Prague we stayed at an Airbnb apartment a few minutes' walk from Charles Bridge. It was a great choice and we'd highly recommend it if you're looking for an apartment for your stay in Prague. But if you prefer to stay at a hotel, there are some superb hotels on offer at Agoda Prague.