We were in Berlin for five days, and so using the Berlin WelcomeCard to get around seemed like the obvious choice. You can buy this online before traveling to Berlin or you can buy it at the station or tourist office when you arrive. It's also available from many travel agents and other locations around the city.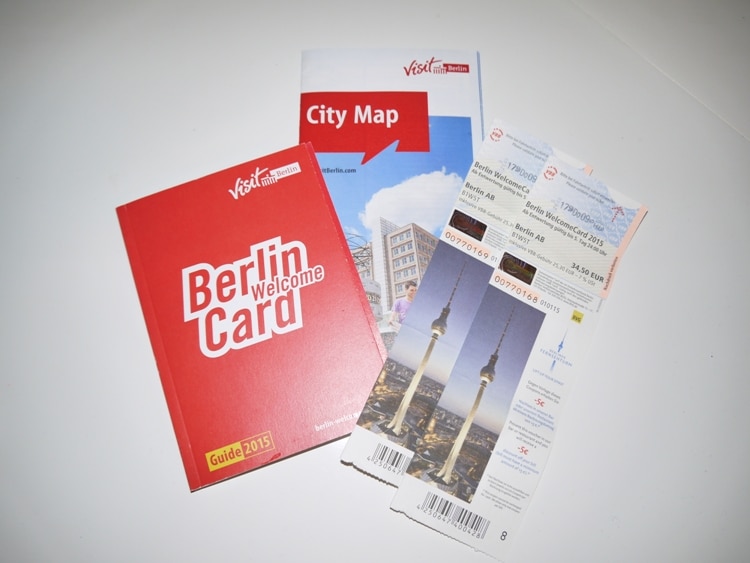 You can choose the validity of the card to be 2 to 5 days, with prices ranging from EUR 19.50 ($21.50) for a 2-day card to EUR 34.50 ($38) for a 5-day card. In all there are 8 ticket types available. See ticket options for full details.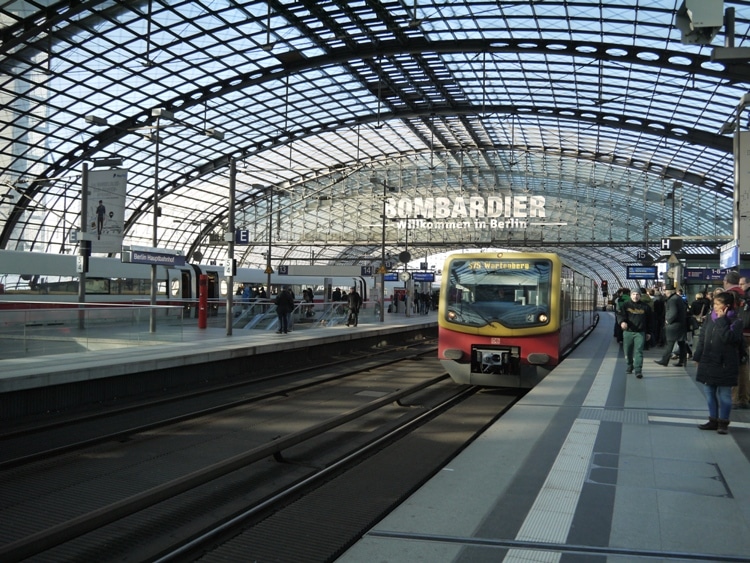 If you arrive in Berlin at the main station, like we did, you can pick up your WelcomeCard at the Berlin Tourist Office at the station. You can then use it right away to get an S-Bahn or U-Bahn train to your hotel.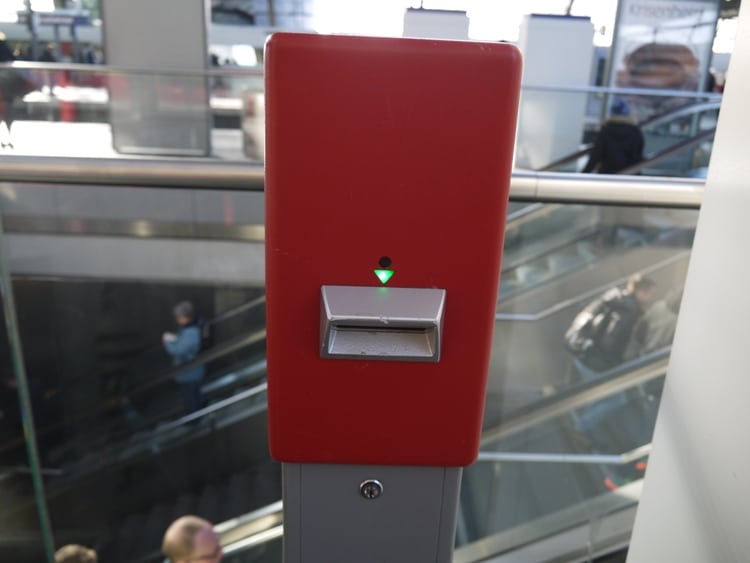 Once you get your tickets it's important to validate them before traveling. You could be fined if you're caught traveling with an unvalidated ticket. There aren't any ticket barriers at Berlin train stations, so everyone needs to validate their tickets before getting on the train. Just put the ticket into the machine and it will stamp the date and time on your ticket.
We used our tickets to travel on both the S-Bahn (overground) and U-Bahn (underground) trains. You can also use the tickets for trams and buses.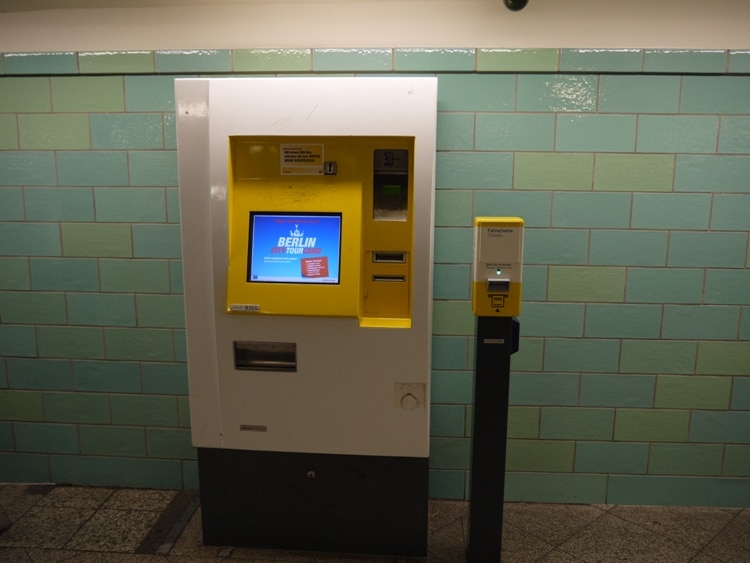 If you arrive late in the day it may be better to get a single ticket for the journey to your hotel and then validate your WelcomeCard ticket the next morning. This is what we did, as there wasn't any point using a whole day's worth of the WelcomeCard ticket for just one short journey,
The WelcomeCard isn't just for travel though, as it also offers discounts of between 25% and 50% on more than 200 tourist and cultural attractions. The money saved could easily cover all your travel costs.
The WelcomeCard also comes with a handy pocketbook guide to the city, as well as a map of Berlin.
We'd highly recommend getting a Berlin WelcomeCard if you're planning to visit Berlin.
Hotels In Berlin
While in Berlin we stayed at Park Inn by Radisson on Alexanderplatz. It's a great hotel in a perfect location. You'll be spoiled for choice in Berlin, as there's an extensive range of hotels and the prices are much more affordable than in cities like London and Paris. Check out Agoda Berlin to see what else is on offer.