For our visit to Wat Phu Tok, we decided to stay at BK Place Hotel in Bueng Kan, which is around 40 kms away. It's a 3-star hotel and we opted for the Deluxe Room, which cost 890 baht ($28) per night. It's a brand new hotel, so everything is in great condition. They're also in the process of building  a swimming pool with lots of large slides. Your children will probably love it. Click here to book a room at BK Place.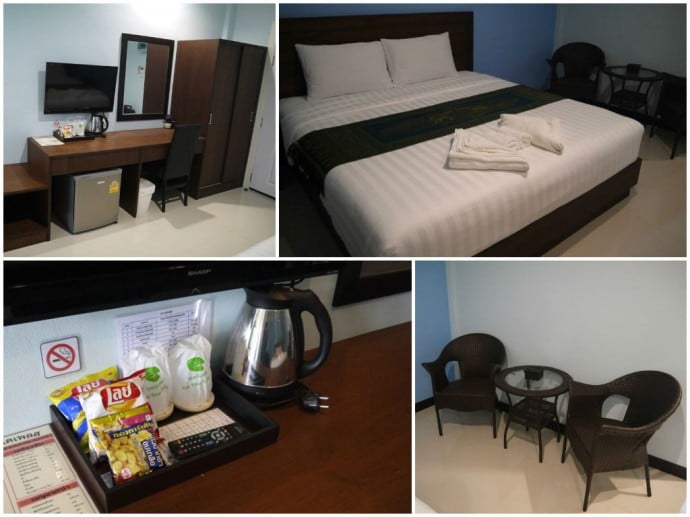 Our room was great. The bed was large and comfortable, and the aircon worked well. The room had a mini fridge, wardrobe, TV, table and chairs, and kettle – but no cups, which was a bit odd. They brought us a couple of cups when we asked for them though. Our one complaint was that there weren't enough electrical sockets in the room. There was one next to the bed, one for the TV and one for the fridge, with a spare one next to it. There was also one very high up on the wall, only a foot or so from the ceiling – not ideal for charging your cellphone!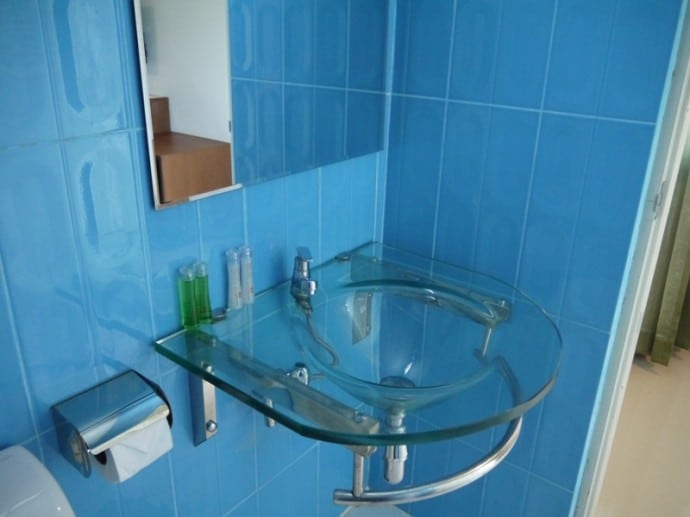 The bathroom was fairly spacious, with a separate shower, which you don't often get in hotels in Southeast Asia. The sink was beautiful, and it's not often that you can say that about a hotel sink.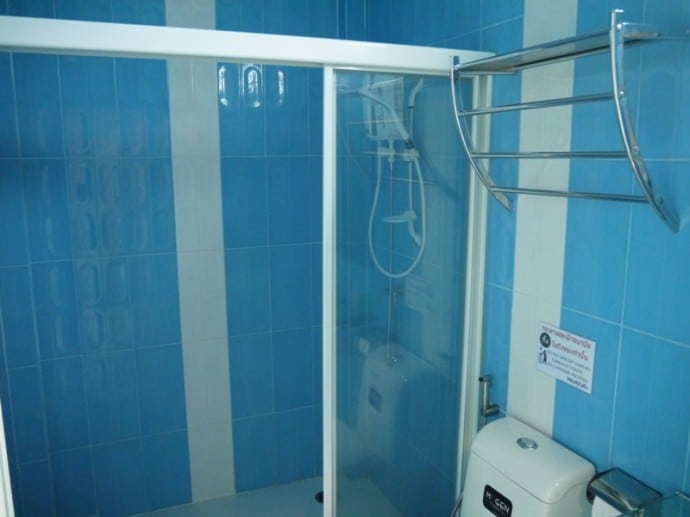 The hotel has 72 rooms, and when you first arrive it looks pretty impressive. You can see that lots of thought and effort has gone into making it a welcoming place.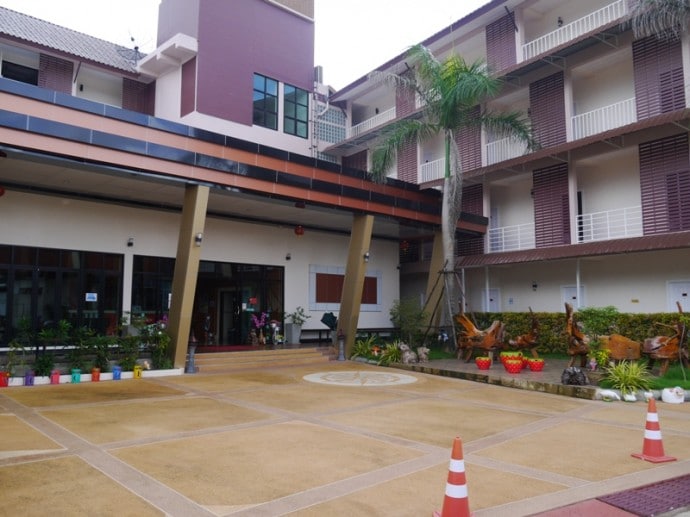 The receptionist on duty when we arrived spoke English, which was a little surprising in such a small town. But most literature, including menus, at the hotel were in Thai. We only saw Thai guests while we were here.
There is a large seating area next to reception where you can sit and work or have food or drinks served. There is also a separate restaurant next to the hotel.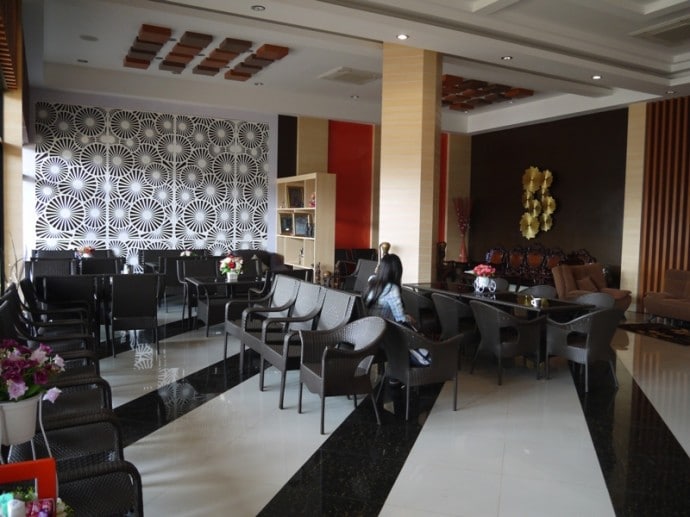 Breakfast was included in the price of the room. It's wasn't the best. You have to choose from a limited menu and it's cooked to order.
The hotel is around 1 km from the city center so you'll need a tuk tuk to get around if you don't have your own transport. You can get the hotel reception to call one for you.
Wifi
The wifi worked well and the speed was reasonable. When I tested it the speed was 3.93 Mbps download and 0.93 Mbps upload. That was adequate for our needs.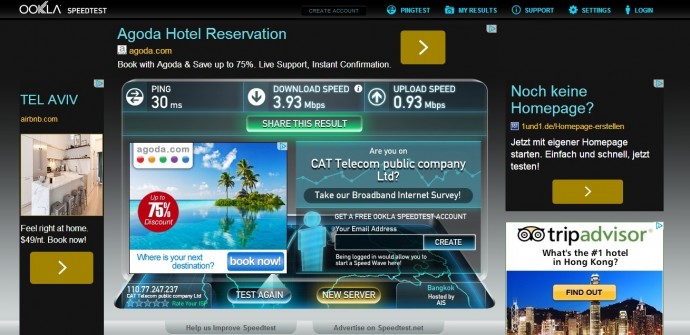 Video Of Deluxe Room At BK Place Hotel
Hotels In Bueng Kan
Agoda only has three hotels listed for Bueng Kan town center. Click here to book a room at BK Place.
Click here for all hotels in Bueng Kan.