We spent a couple of days in Budva before heading across the border to Bosnia. We loved our day trip to Sveti Stefan, but weren't overly impressed with Budva. The old town was pretty quiet, with many shops closed, so maybe it's better to go during a busier time of year. Outside the old town seems to be getting overbuilt with condos, so it's not really our kind of place. Here are a selection of images from the old town.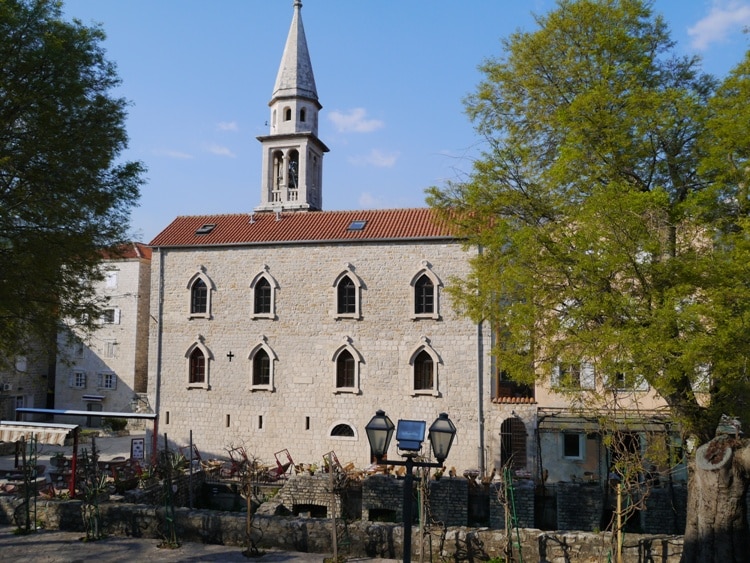 Like all old towns in this part of the world, Budva also has many religious buildings. Above is the beautiful Saint Ivan Church.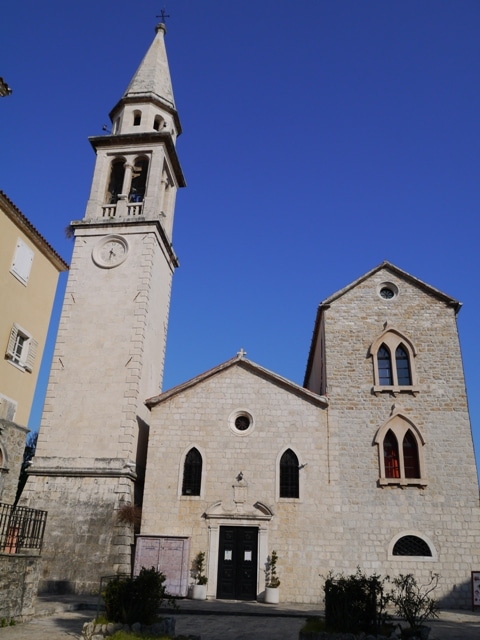 This is the same church with the photo taken from the front.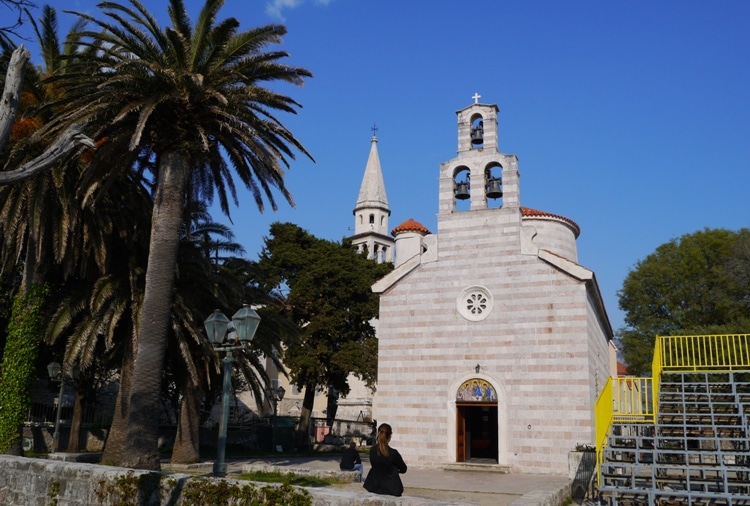 Right next to Saint Ivan Church is Holy Trinity Church.
Nearby you'll find Budva Citadela. There's an entrance fee for this building.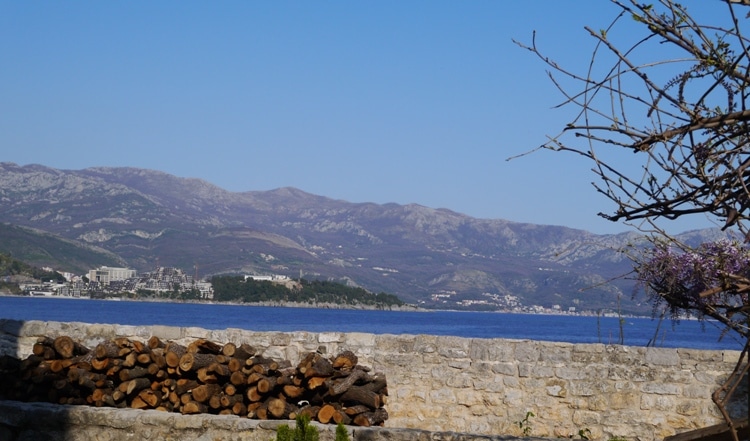 Walk passed the Citadela and you'll come to the sea wall. You get a great view of the mountains from here. It's also possible to climb over the wall and make your way down to the water for a swim.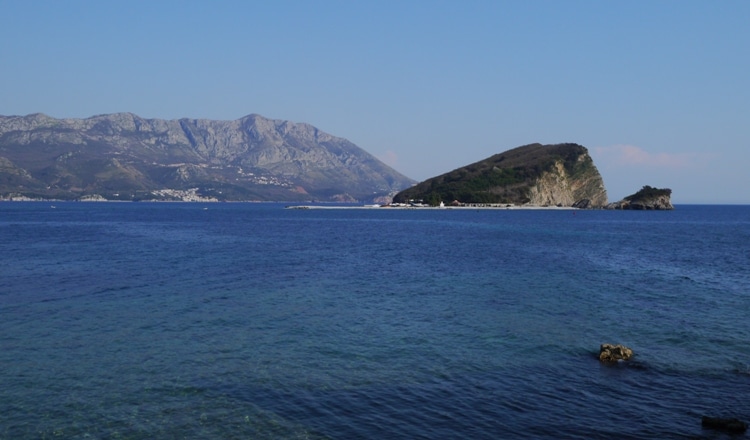 From here you can also see Sveti Nikola Island.
All the buildings in the old town have been renovated, with the above building being fairly typical of the town.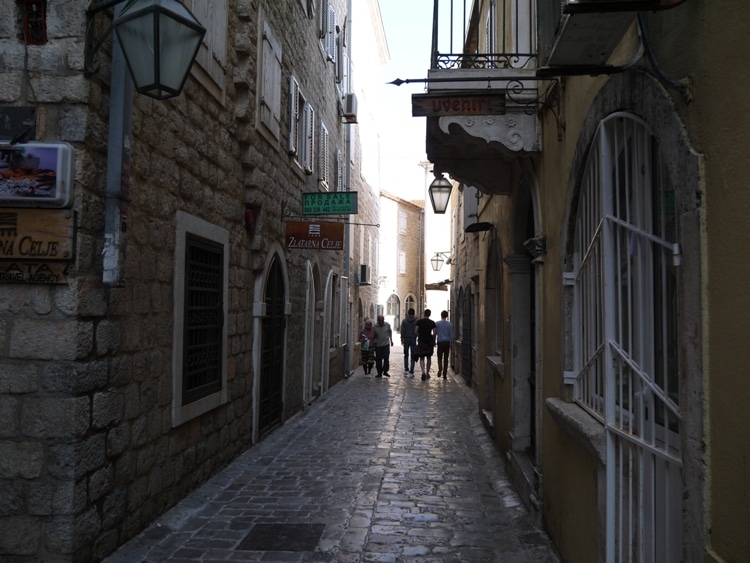 This was the busiest street when we were there. It seemed like the town was almost completely deserted, but we were told that it got very busy and very noisy in summer.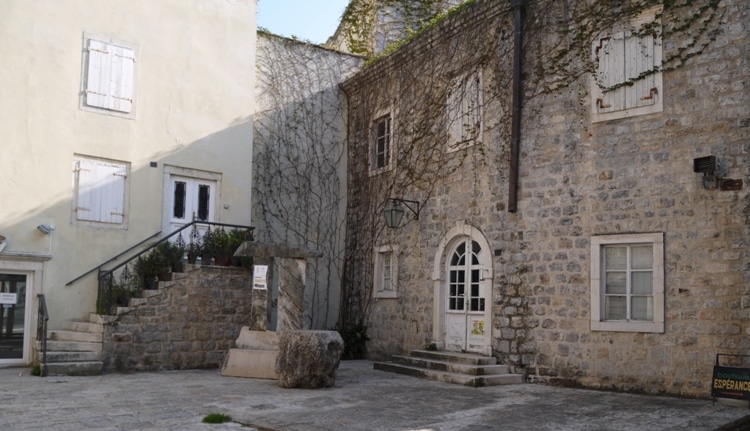 To the right of this building you'll see a door in the old town wall. There is a pleasant surprise on the other side.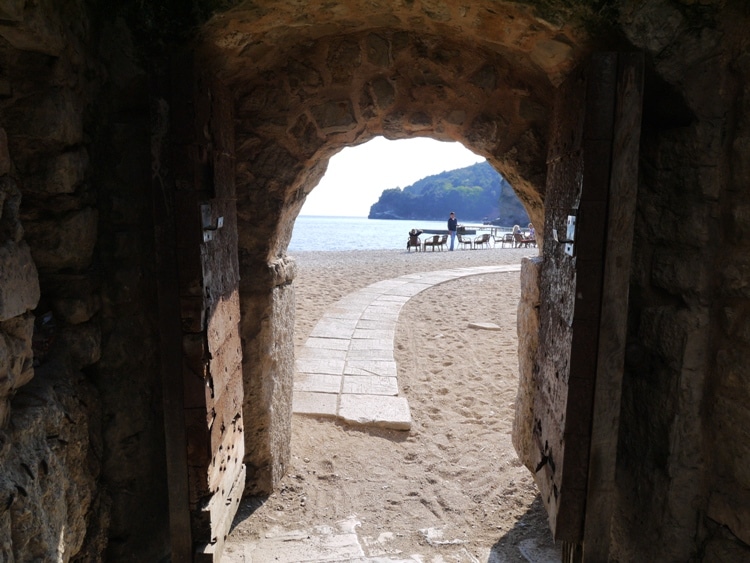 If you like to sit at beach cafes, just walk through this door and you'll see one on your right.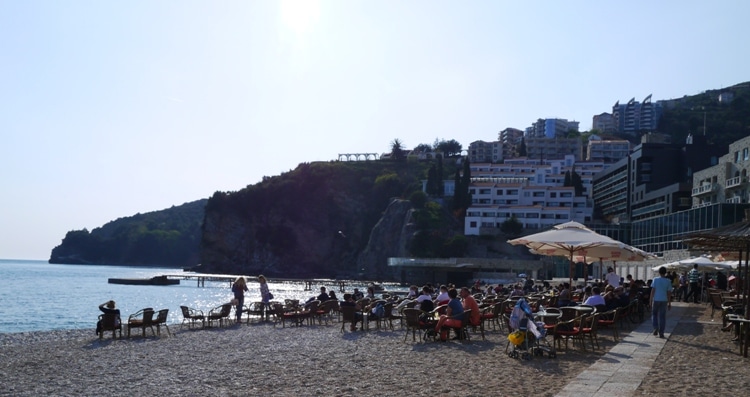 This is a great place to spend some time relaxing and listening to the sounds of the sea.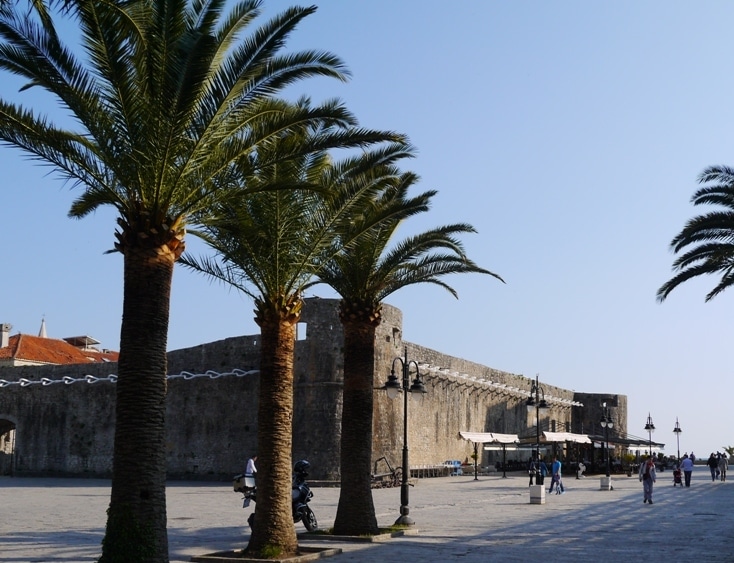 Above is the outer wall of the old town, with the beach and sea ahead.
Where To Stay In Budva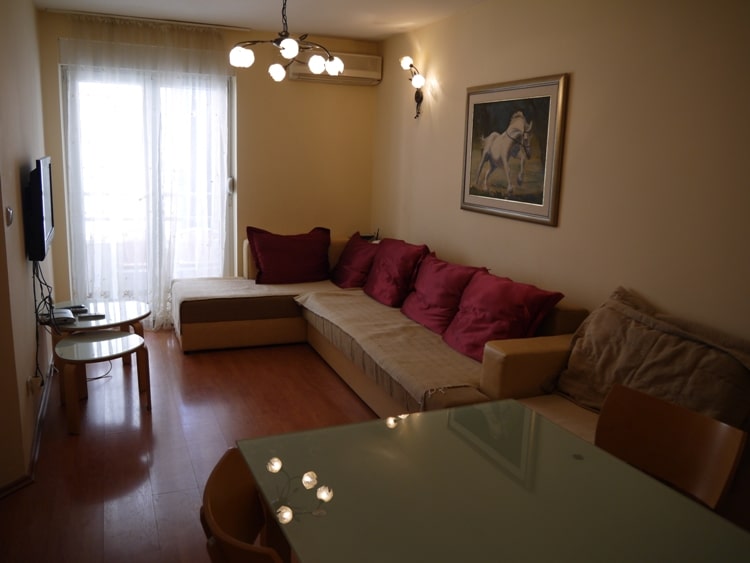 While in Budva we stayed at Apartments Adriatic Budva. Ours was a 2-bed apartment that cost around $33 a night. It's about a 10-15 minute walk from the old town. For more apartments and hotels in the area, check out Agoda Budva.