After being asked to leave Friendly Villa Hotel due to an overbooking, we decided to spend our last night in Siem Reap at Cheathata Angkor Hotel. We had walked passed this a few times, so knew the location was good. We paid $38 for 1-night stay in a deluxe room, but when I checked Agoda later it was actually a few dollars cheaper. Also, the hotel website says that they give free transfer to and from the airport. When I asked about it, the receptionists said he'd need to check, but later claimed this had changed and that we'd have to pay for it. This is even though some reviewers on Agoda said they were given free airport transfers just a few weeks ago. So I'm not too happy with that. We didn't have time to check with Agoda before booking, as we were in a bit of a rush. Click here to book Cheathata Angkor Hotel via Agoda.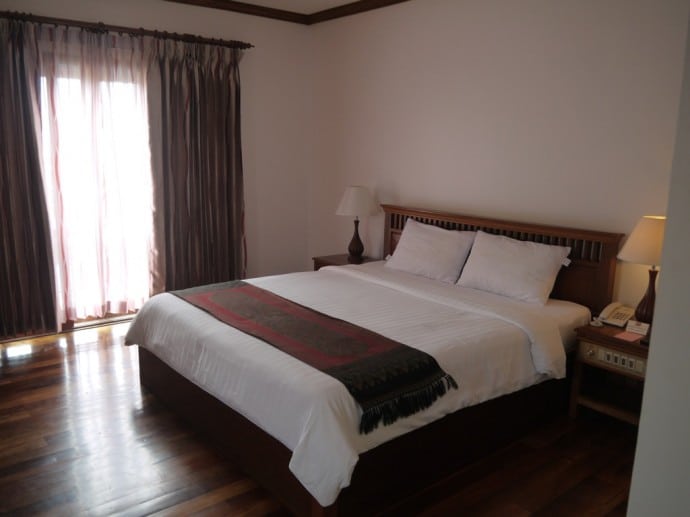 But the room itself was pretty big, and it had almost everything we needed. This included a kettle, free tea & coffee, free water, enough toiletries, a safety deposit box and wifi. The room was at the corner, so had windows facing out in two directions, which meant that the room had lots of light. There was an ornamental balcony on one side of the room. Wifi download speed was between 1.87 and 2.52 Mbps when I tested it. Upload speed was 0.58-0.7 Mbps.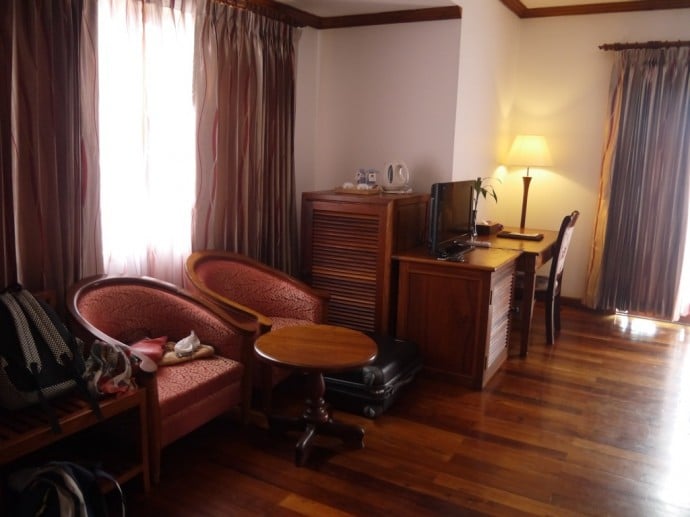 The room also had a fairly large desk, and also two chairs and a coffee table. We only stayed one night and left early the next day, so didn't make too much use of the hotel. But our stay was comfortable enough.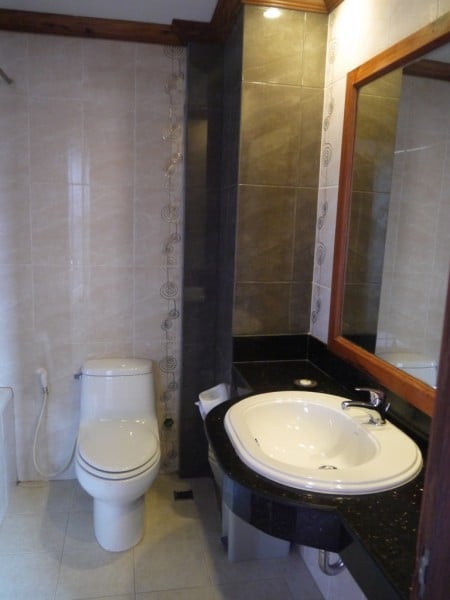 The hotel also had a small pool on the roof, along with a few sun loungers. We didn't have a chance to use this.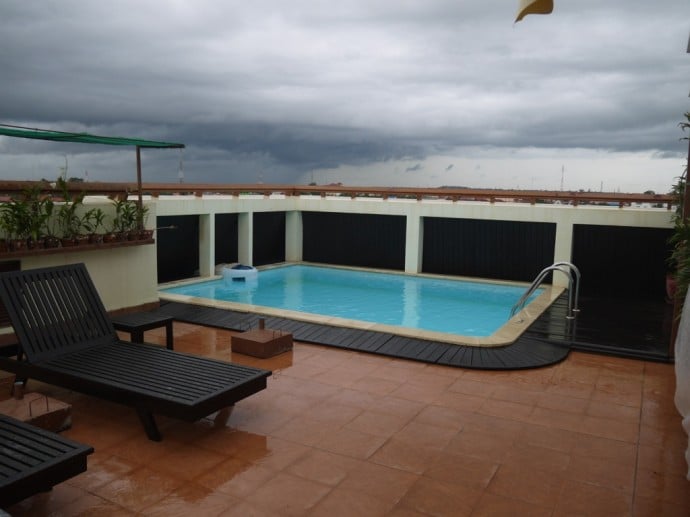 One complaint I have is the lack of sockets in the room. On one side of the bed, the lamp cable is connected directly to cables coming from the wall (doesn't look too good), and on the other side there's a UK style socket. There is an extension lead near the desk, so we had to plug everything into that, so not very convenient. The hotel is fairly new, so adequate sockets should have been installed.
A second complaint is having to pay for airport transfer when their website says it's free. Not good customer service.
So, even though our stay was short, this could have made a good longer base. If you're planning to stay here, check the prices on Agoda first, and also see if you can get free transfer to/from the airport, as other people have managed to get this. Maybe asked for it before you book instead f after you book. You may get a different response.
Videos Of Cheathata Angkor Hotel
Hotels In Siem Reap
Click here to book Cheathata Angkor Hotel via Agoda. To book a different hotel in Siem Reap, click on the Agoda link below.