While in Nakhon Ratchasima (Korat) we stayed at the City Park Hotel, which is a few minutes walk from The Mall shopping mall. It's also only a few minutes' walk from Bangkok Hospital.
This hotel has very good reviews on Trip Advisor, with one person rating it as excellent and another seven as very good. It doesn't have any ratings lower than that. Personally I'd rate it as very good rather than excellent.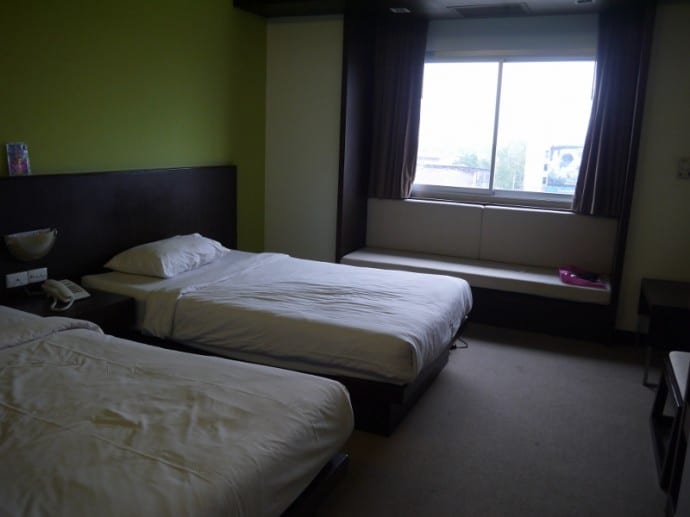 The hotel was quite full  when we arrived, so they only had twin rooms available. The above room cost 1,200 baht ($40) a night including a buffet breakfast for both of us.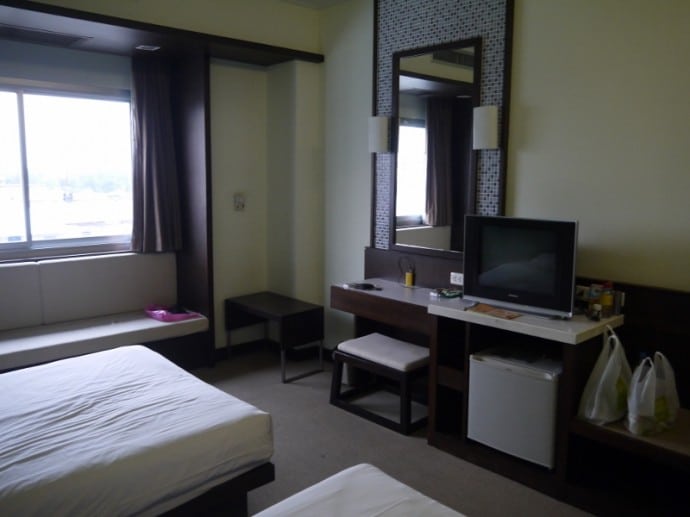 The room was fairly spacious, with a seating area next to the window, TV, small fridge and fairly large wardrobe.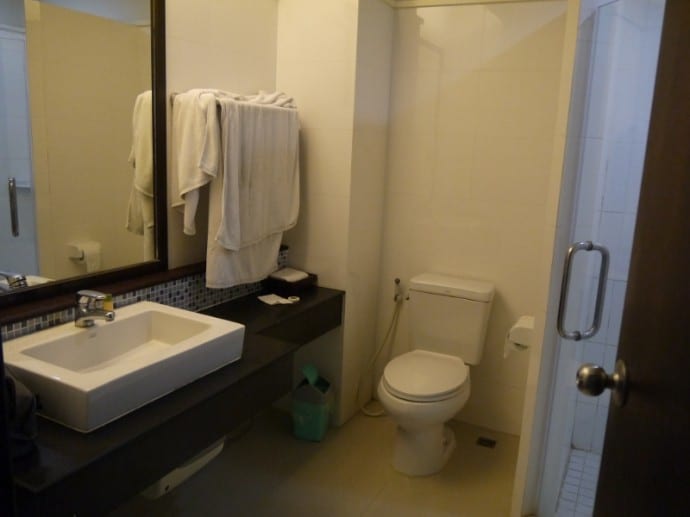 The bathroom was fairly modern and the shower worked well.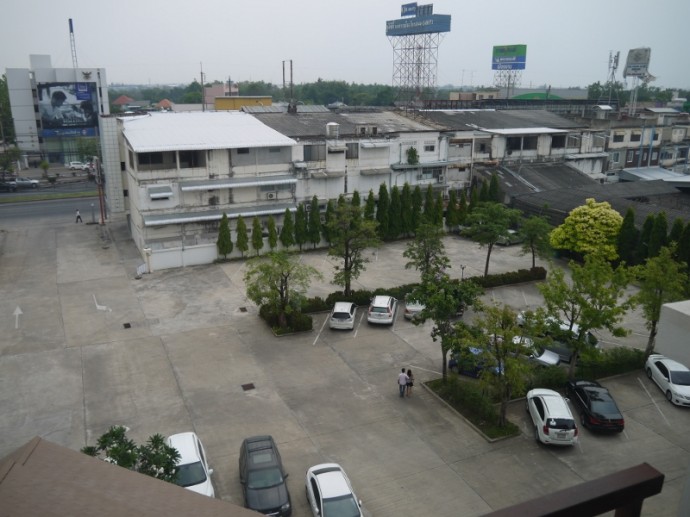 The hotel has a large car park, as you can see in the image above, which was taken from our 5th floor room.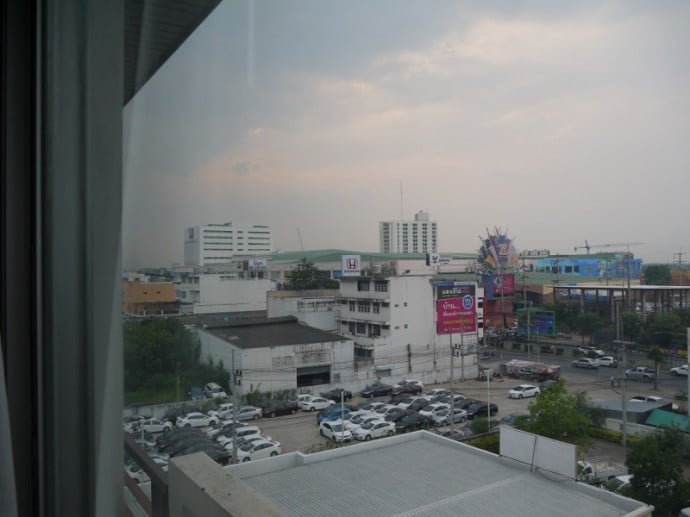 The Mall shopping mall is only a few minutes' walk away, and you can see it across the road in the image above. It's a very modern mall with lots of restaurants, including many Western ones. It also has a large food court on the ground floor.
This hotel is good value for the price and in a good location, so we'd happily stay there again.
Hotels In Nakhon Ratchasima (Korat), Thailand
For a range of hotels in Korat, see Agoda Korat.