The Corrections Museum is one of Bangkok's most gruesome museums and only attracts a handful of tourists a day. If you like bizarre, weird and quirky places, then this is just the place for you.
It's located at the edge of Chinatown in Romaninat Park, one of Bangkok's best public parks.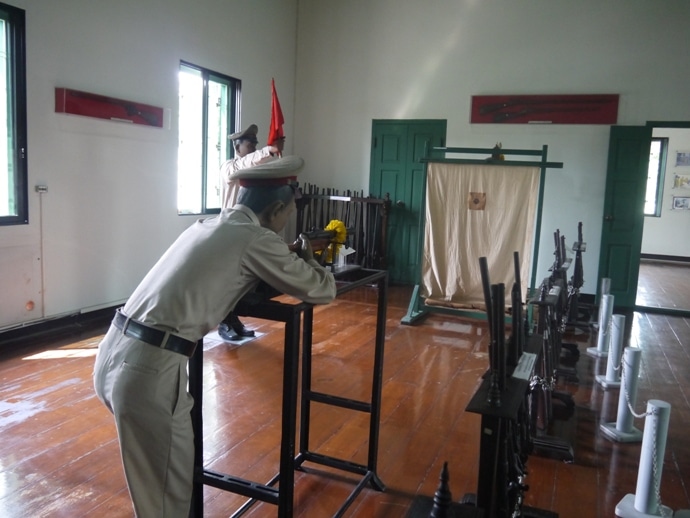 Up until as recently as 2003 executions in Thailand's prisons were carried out by shooting. The prisoner was tied to a cross and a sheet with a target over the heart area was placed between the prisoner and the executioner. The prisoner was then shot.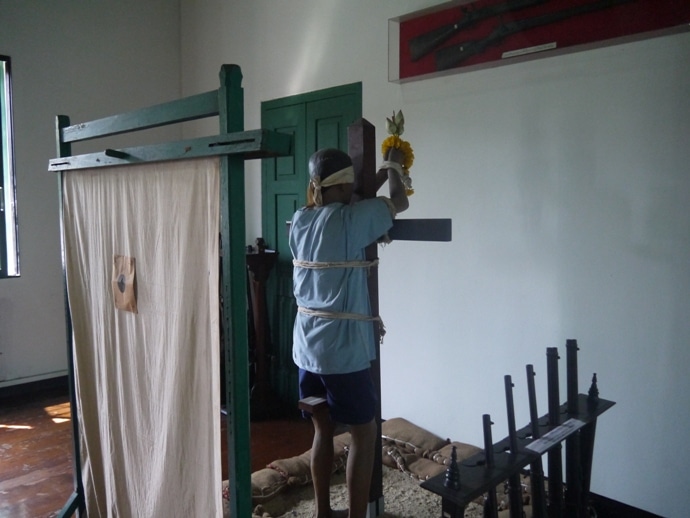 Rather strangely the prisoners were given lotus flowers to hold before they were executed. It almost seemed as if they were about to pray at a Buddhist temple. The last executioner in Thailand was Chavoret Jaruboon, and he is currently still alive. You can read his memoirs in The Last Executioner.
The museum is located in the three remaining buildings of what used to be a maximum security prison that was built in 1890. The other buildings were knocked down to create Romaninat Park.
When we visited today we were first shown around Block 9 which has some of the most gruesome displays. The building has around 30 small cells, and many of them show different forms of torture that were inflicted on prisoners in years gone by. We were told that photos were strictly forbidden in this building, so you'll have to go see for yourself.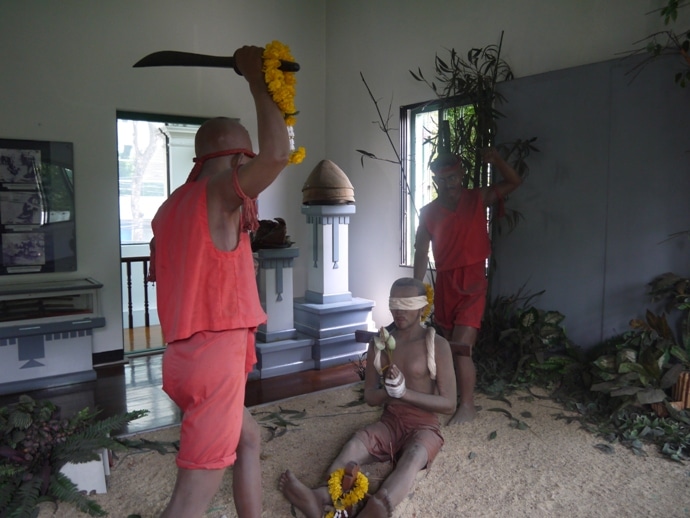 In the second building we visited we were allowed to take photos. The above shows execution by sword. This was abolished in 1934.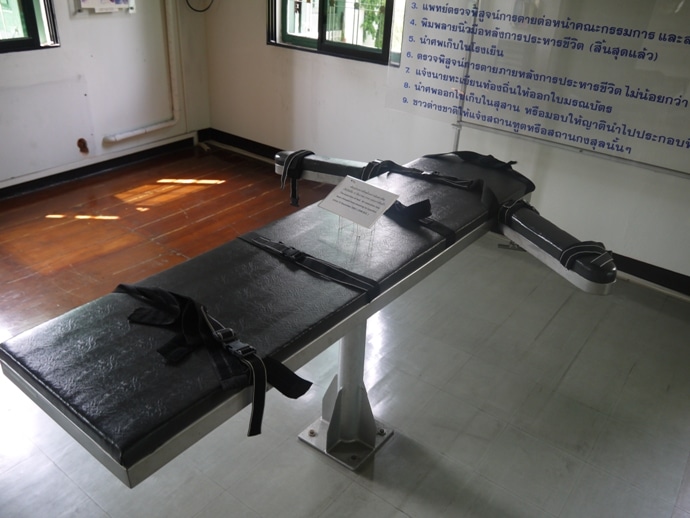 Since 2003 executions have been carried out by lethal injection using an execution bed like the one shown above. For some reason, this reminds me of visiting the dentist!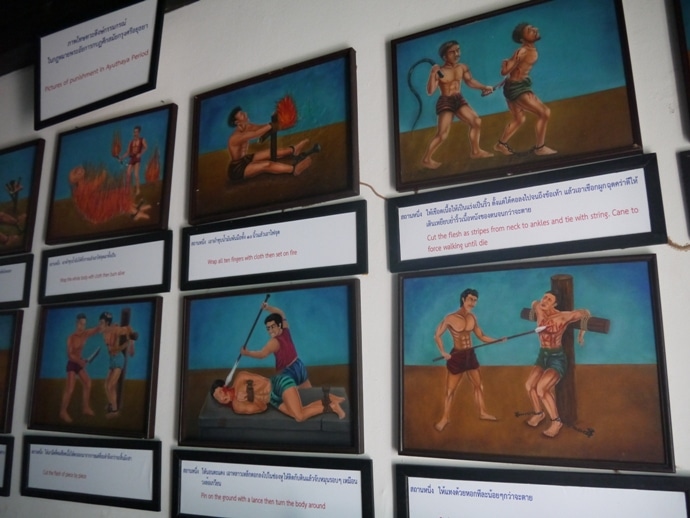 This building also has some rather graphic depictions of the different forms of torture that were used in the distant past. Definitely not for the squeamish.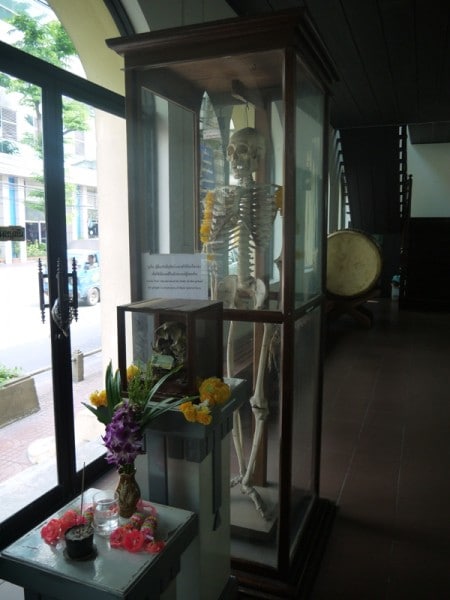 We couldn't find out anything about the above skeleton other than the fact that it belonged to Uncle Tom who donated his body to the prison.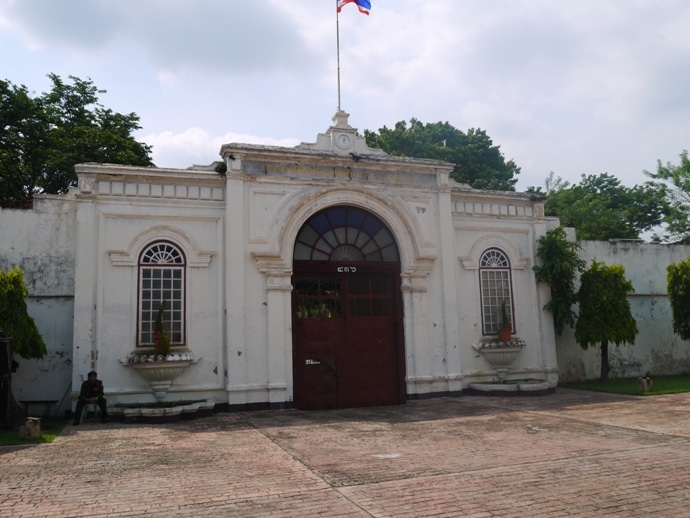 Behind these old prison gates is Romaninat Park.
Corrections Museum Details
Location: Romaninat Park, Maha Chai Road (edge of Chinatown)
Opening Hours: Currently closed for renovation – no opening date available.
Hotels In Bangkok
Bangkok has some fantastic hotels at very affordable prices. Click here to book a hotel in Bangkok via Agoda.