Crossing the border from Chiang Khong in Thailand to Huay Xai in Laos is a very simple affair. Walk to the Thai Immigration office and get your passport stamped to show that you're leaving Thailand, buy a ticket for the boat at the table near the boats (40 baht), board the boat, and a few minutes later you're in Laos. Here's a video of the entire crossing. It's the first time we've crossed an international border across a river.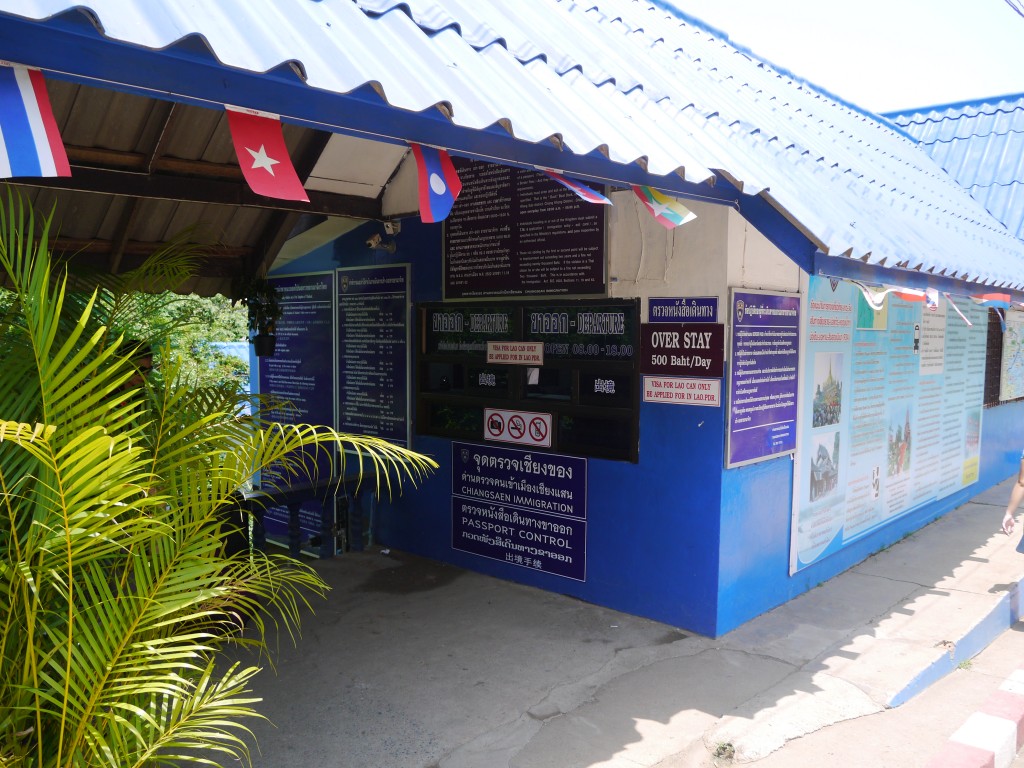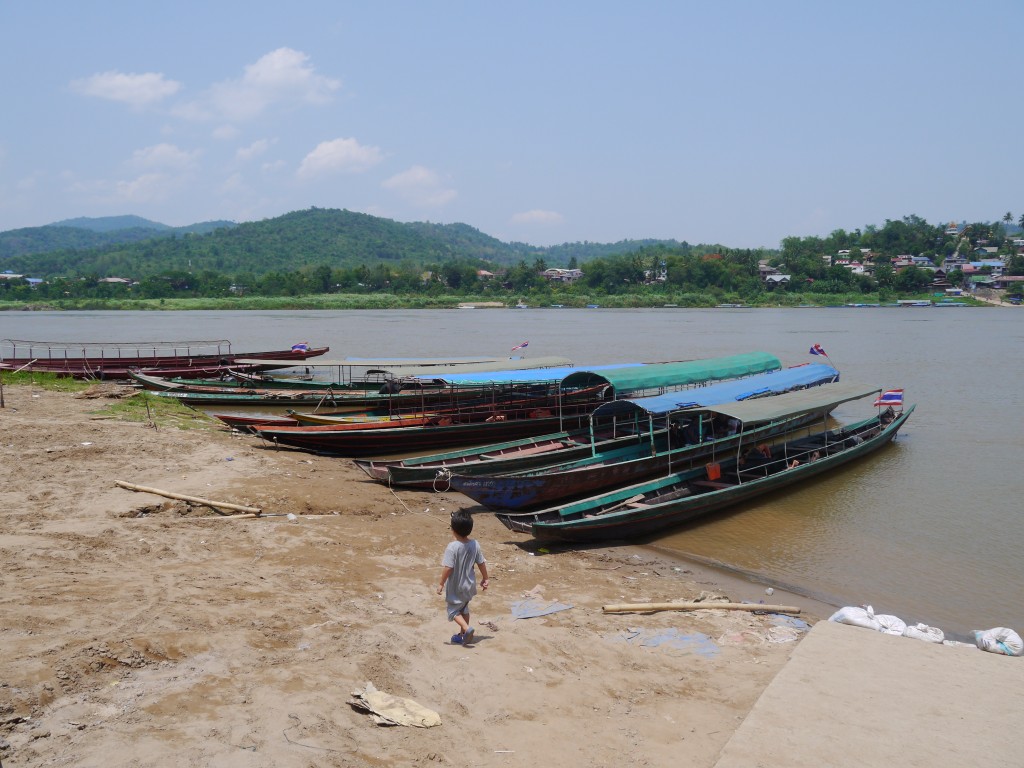 After the boat has arrived in Laos, you'll need to get a visa-on-entry from Laos Immigration, on the right hand side at the bottom of the hill. You need to fill in both the visa application form and the arrival/departure form. Cost of visa depends on nationality and current exchange rate. For a UK citizen it was $US36 today. $US is the preferred currency, so make sure you get some before crossing the border. Might be a bit difficult to get in Chiang Khong, so best to get some at the last large town you visit – usually Chiang Mai or Chiang Rai.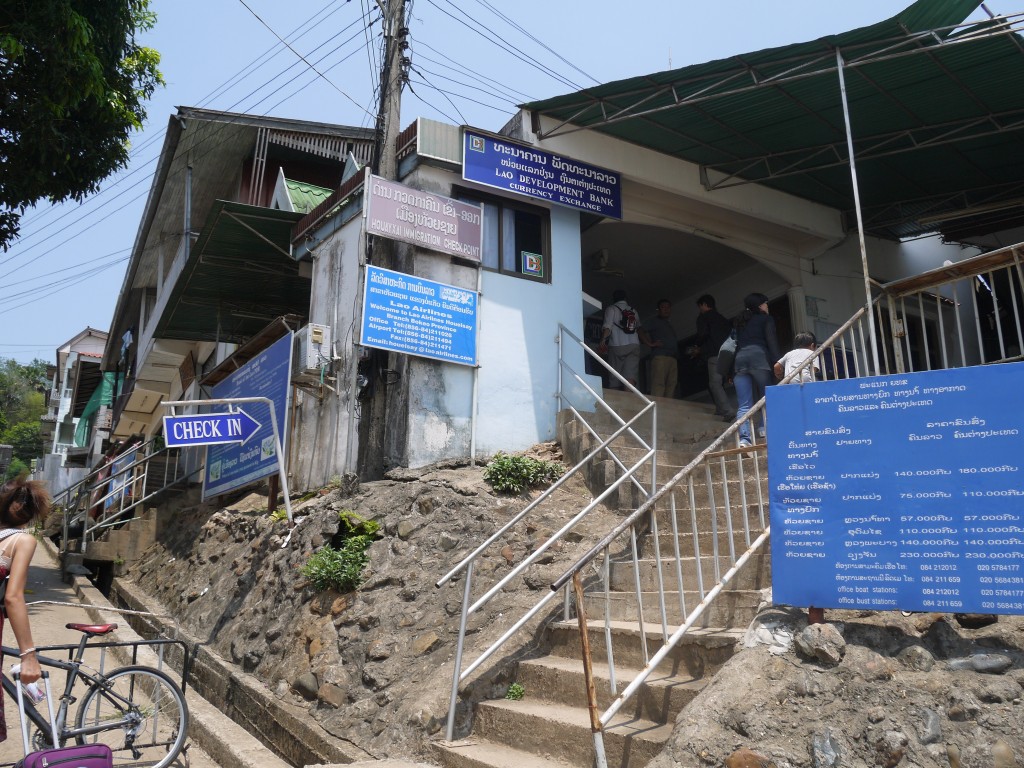 That's all there is to it. The whole process from leaving Thailand to getting through Laos Immigration should only take 15-30 minutes.
After you've passed through Laos Immigration, just walk to the top of the hill and you'll have a large selection of hotels and guest houses to choose from. We stayed at Friendship Guest House. Turn right at the top of the hill, and it's around 100 meters on your left opposite Dream Bakery.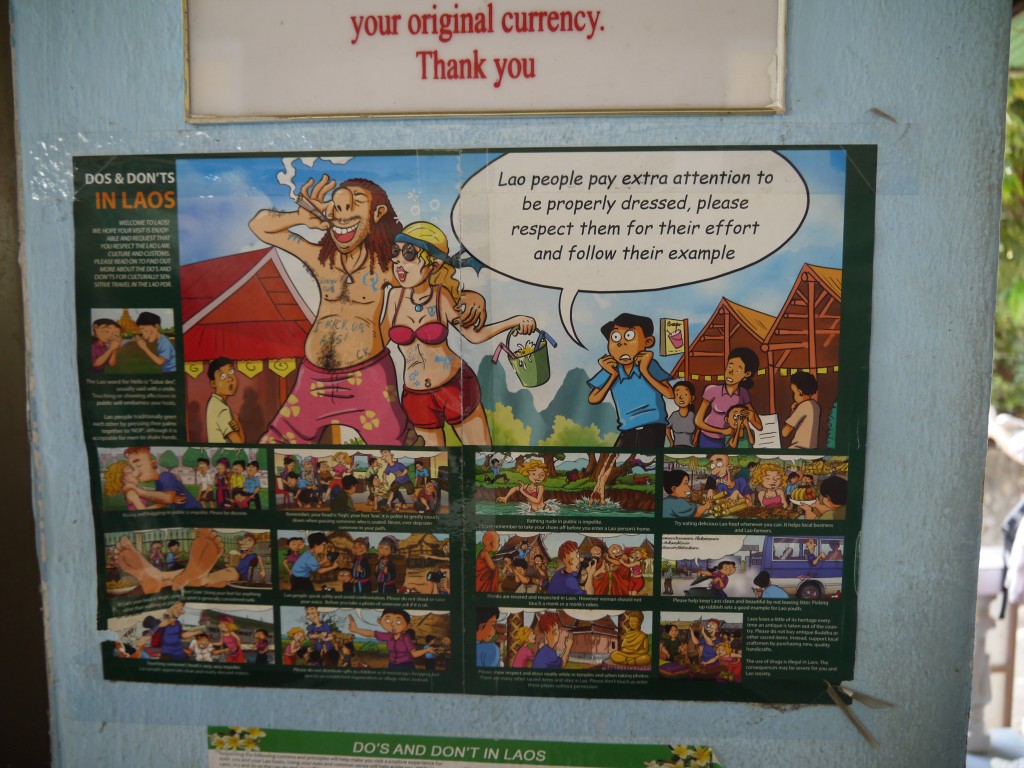 ATM In Huay Xai
Walk up the hill from the immigration office, turn left, and you'll see an ATM a few meters away. There might also be another one or two nearby, but I know for sure that there's one. We used Thai baht while we were in Huay Xai though, as all the shops take both Laos Kip and Thai baht.
Hotels In Laos
Click the Agoda link below to find hotels in Laos.