Oxford is one of England's great cities and attracts almost half a million tourists every year. But what should you do in Oxford? The main attractions for these tourists are the beautiful colleges of Oxford University. The university has a total of 38 Colleges and 6 Permanent Private Halls. Many of these are free to visit, so you could spend a whole day just making your way around them. There are also some great museums in Oxford and you can take walks along the banks of the River Thames, which passes through the city. If you've never visited Oxford, these 6 things to see and do will give you a good idea of what to expect.
1.  Climb The Tower Of University Church Of St Mary The Virgin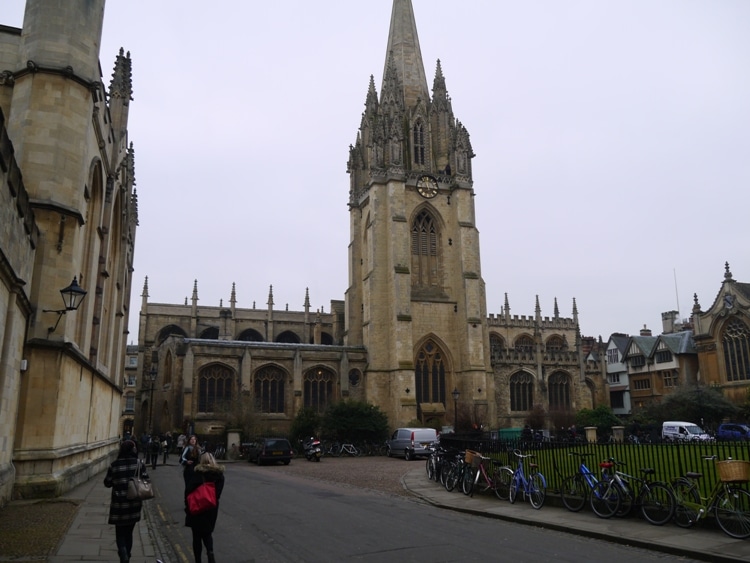 This is a great place to start, as it's right in the heart of the city and you get a great view over the town. This will help you get your bearings as well as some stunning photos.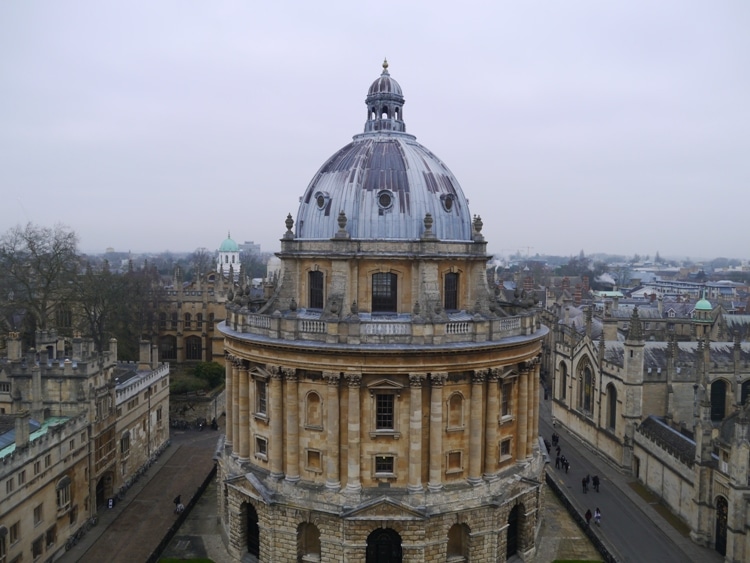 The best view from the top of the tower is of Radcliffe Camera, one of Oxford's most beautiful buildings.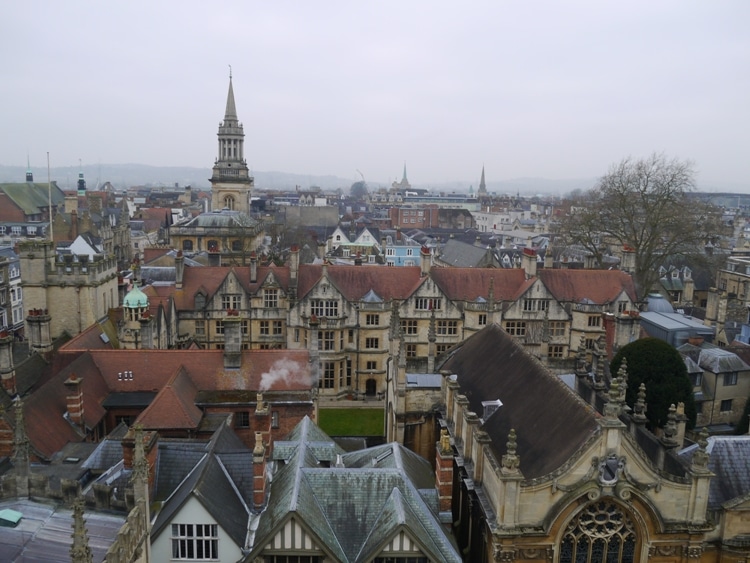 Entry to the church is free, but it costs £4 for entry to the tower. You will need to walk up using some very narrow stone steps. Only 20 people are allowed up at a time, so you may have to queue during busy periods. During winter you might be the only one at the top. The tower is open Mon-Sat 09:30-17:00 and Sun 11:30-17:00. During July and August it's open daily 09:00-18:00.

The above video is filmed looking north towards Radliffe Camera.
2. Take A Walking Tour
While I have counted a walking tour as one thing to do, the tour itself will cover many things. On our walk we visited three University Colleges, the Bodleian Library, Radcliffe Camera, Oxford's oldest pub and Europe's oldest music room. We did all this in just 90 minutes, but it didn't seem rushed at all. See the Renegade Travels Walking Tour of Oxford for full details of where we went, including a map of our route.
3. Take A Guided Tour Of Bodleian Library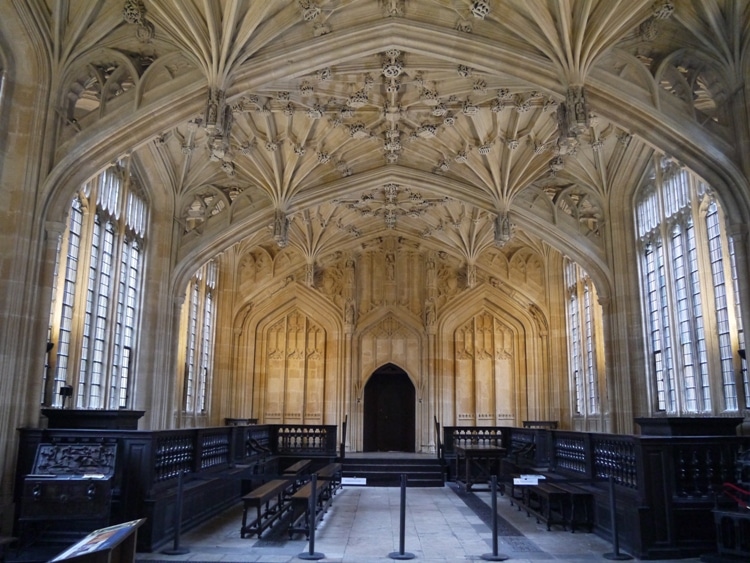 The Bodleian Library runs guided tours that range from 30 to 90 minutes. We took the 30-minute tour that showed as around the stunning Divinity School and the magnificent Duke Humfrey's Library. No photography is allowed at Duke Humfrey's Library, so you'll have to go see what it's like for yourself. But you may already have seen it in the Harry Potter films, as some scenes were filmed there. The history behind the Bodleian Library is quite fascinating, so I'd highly recommend taking this guided tour.
4. Visit The University Colleges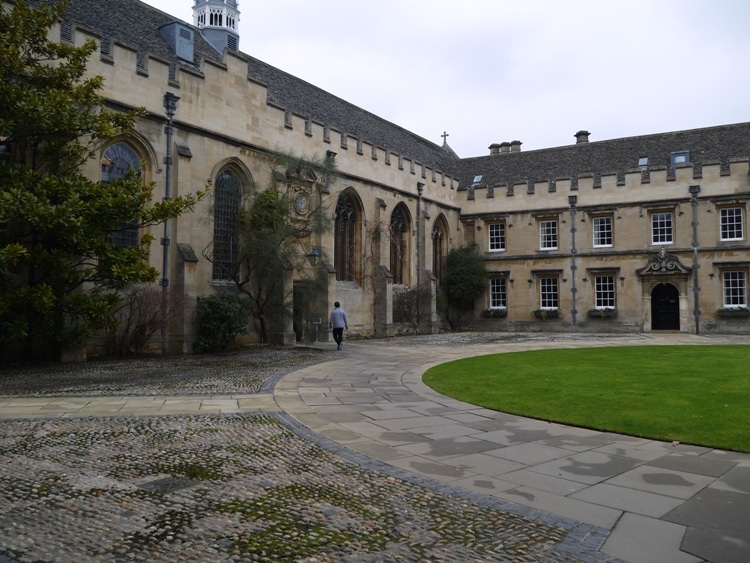 You can get into many of Oxford's colleges on your own without a guide, and many are free to visit. We visited St John's College, which is where Britain's ex-PM Tony Blair and Thailand's ex-PM Abhisit Vejjajiva studied. It's free to get in and usually opens from 13:00 until dusk. We also visited All Saints College, Exeter College and Lincoln College as part of the walking tour mentioned above.
5. Visit Oxford University Museum Of Natural History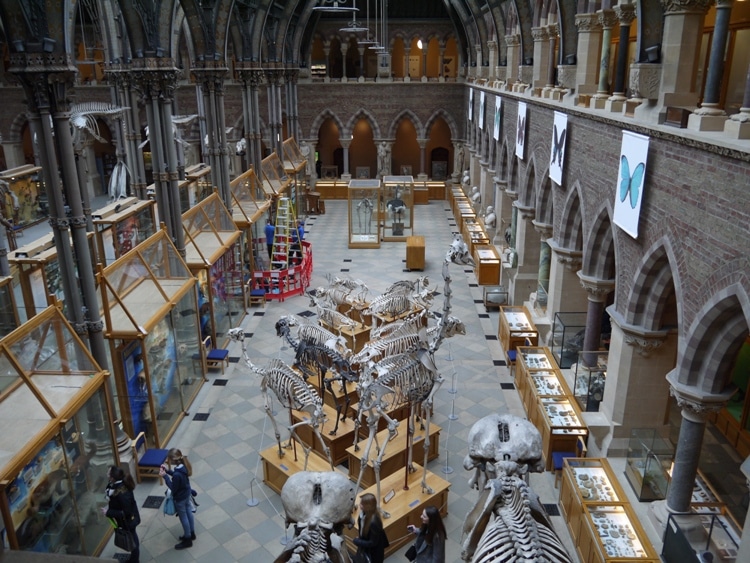 The Oxford University Museum Of Natural History is a fantastic museum that is an especially good place for children. It's free to enter as well.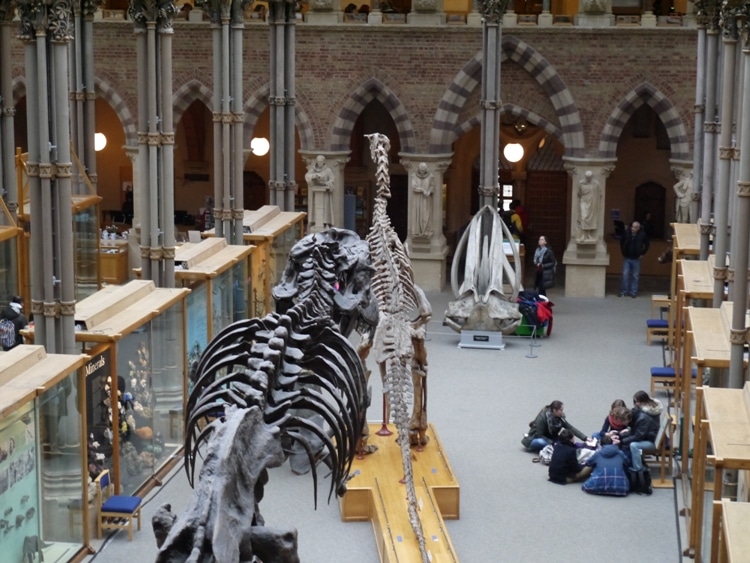 When we visited there were lots of children there with many sitting around drawing the exhibits and taking notes. They all seemed to be having a great time. But it's not just for children, as adults will also love it.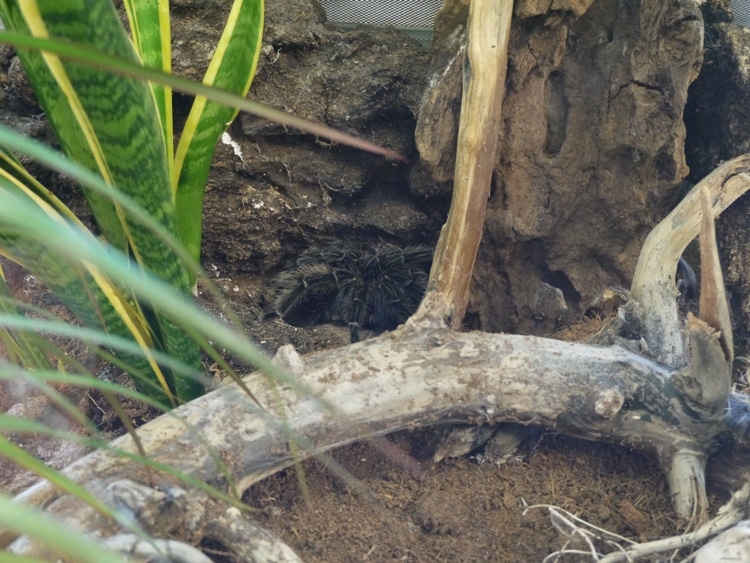 The museum has some live creep crawlies, including a giant tarantula, shown above. The museum is open 10:00 until 17:00 every day.
6. Visit The Pitt Rivers Museum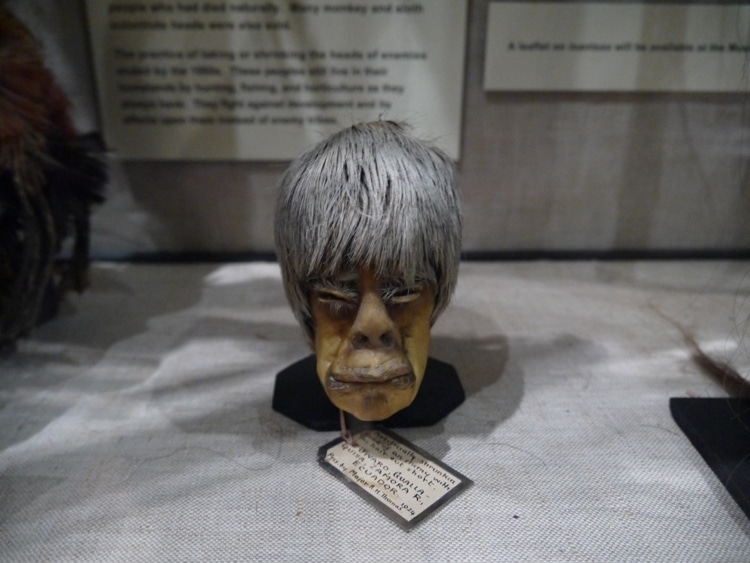 The Pitt Rivers Museum is one of my favorite museums in Britain. I especially like the Treatment of Dead Enemies section, which includes many shrunken heads.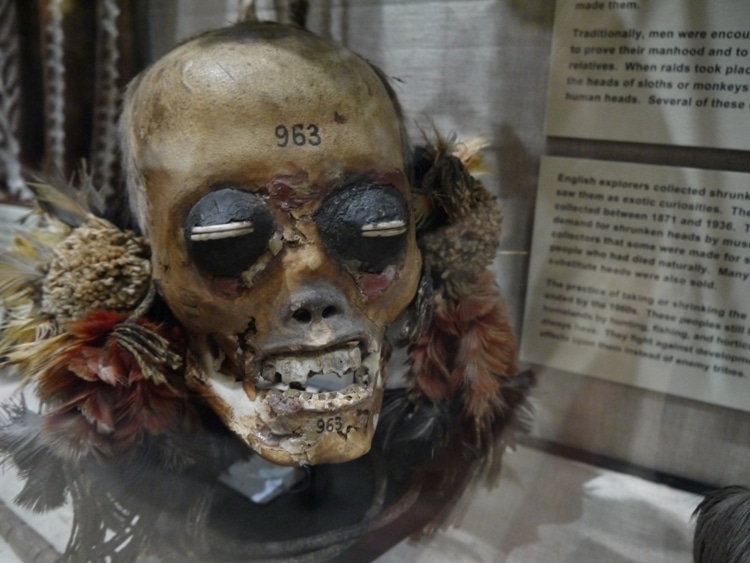 In many cultures the taking of heads from enemies was a socially approved form of violence that had deep religious and cultural meaning. Even In England, the heads of traitors used to be displayed to deter others from committing such crimes.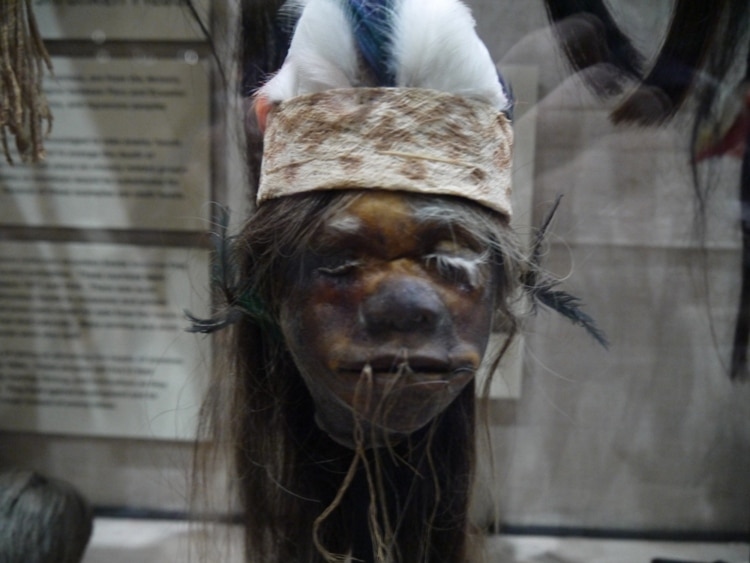 My favorite display in the museum is one that I've come back to see many times over the years. It's a mummified fetus from Peru that is wearing an earring.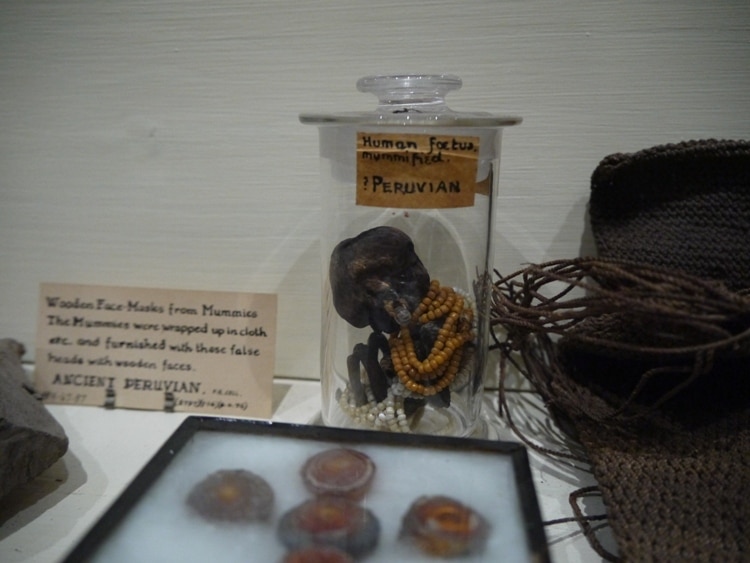 The Pitt Rivers Museum holds one of the world's finest collections of anthropology and archaeology from around the world. You could spend hours in this museum.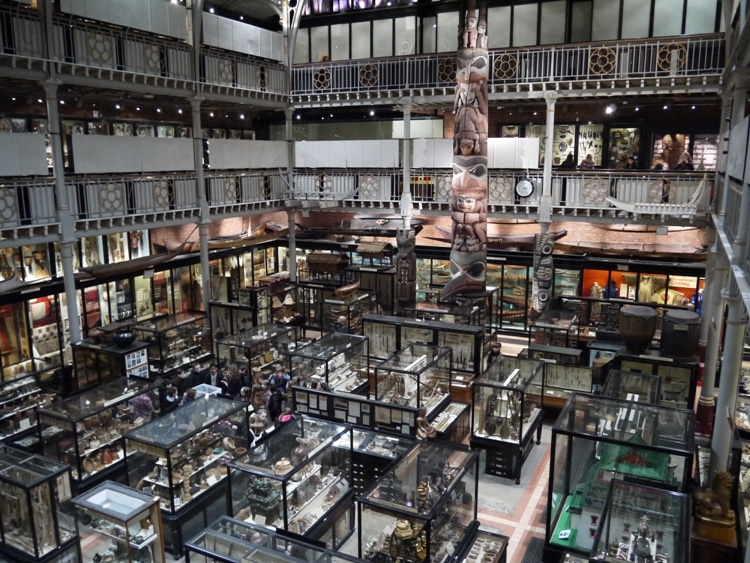 Entry to the museum is free and it's open 10:00 until 16:30 every day, except Mondays, when it's open 12:00 until 16:30.
Where To Stay In Oxford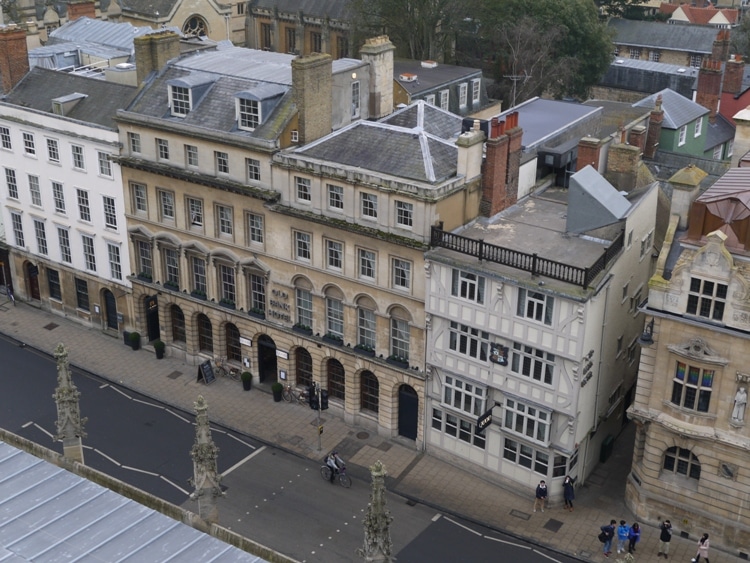 For the two days that we were in Oxford we stayed at the splendid Old Bank Hotel on High Street. It's just across the road from Oxford University Church of St Mary the Virgin. The photo above was taken from the top of the tower. Click here to book a room at Old Bank Hotel or see our review at Old Bank Hotel, Oxford. For other hotels in Oxford, check out Agoda Oxford. They have a great range of hotels to suit all budgets. They also have a price match guarantee.