I lived on Portobello Road for around 15 years, so it was great heading back there for the first time in almost five years. Portobello is London's best street market and has something for everyone – antiques, clothing, records & CDs, street food, cafes, restaurants, bars and much, much more. It's a fantastic place to both live and visit. Here are a bunch of random photos from today's visit.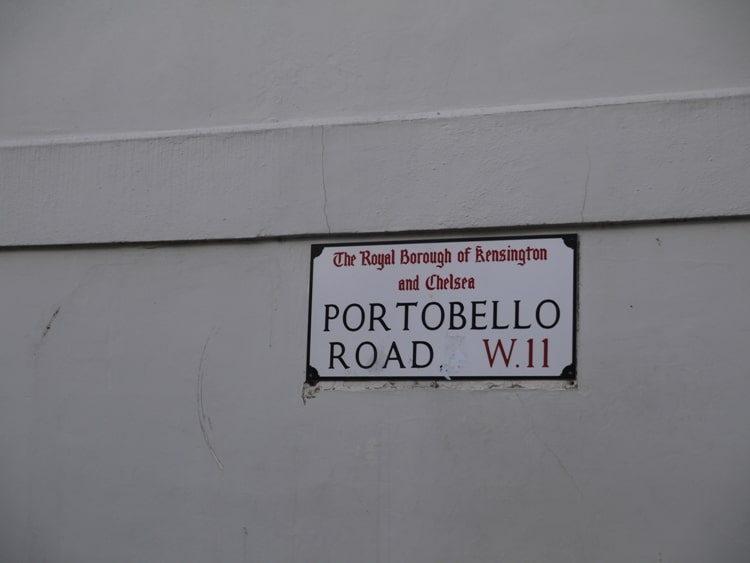 To get to Portobello Road from Notting Hill Gate underground you can just follow the signs. You'll first head to Pembridge Road and than after 100-200 meters you'll see the above sign on your left. This is the start of Portobello Road. The market is a little further down the road.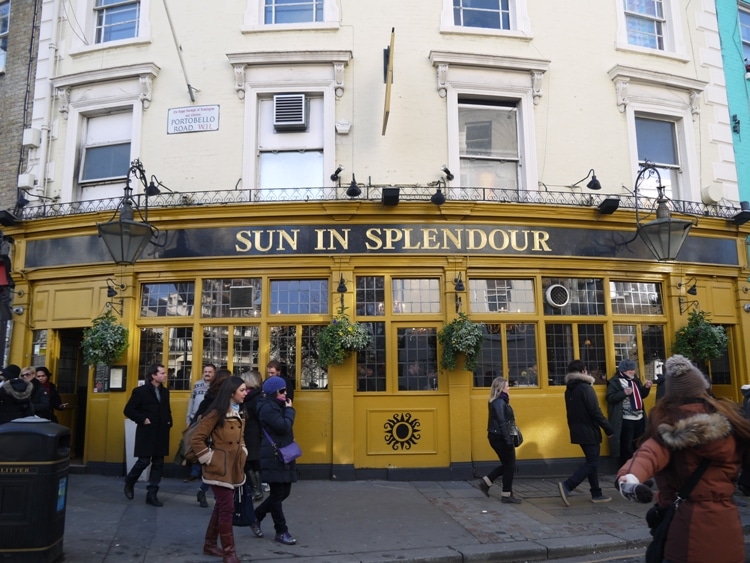 At the start of Portobello Road you'll also see the Sun In Splendour pub.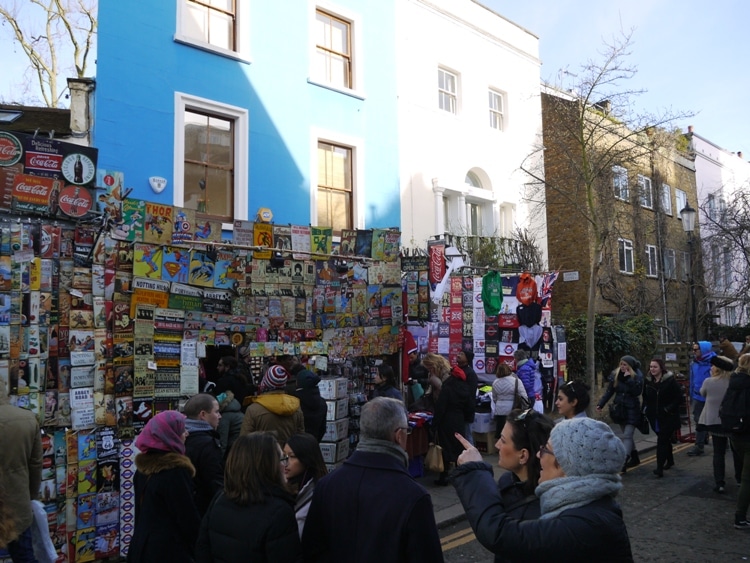 The first part of the road has mainly residential properties, but as you get further along you'll start to see the stalls and shops of the market.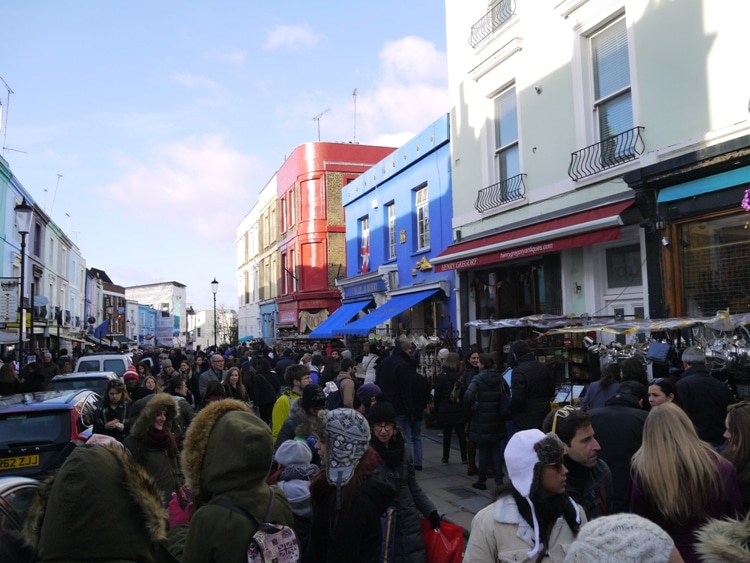 Once you cross the road at Chepstow Villas the market will get very busy indeed. Saturday is the main market day and it's always packed, whatever the weather.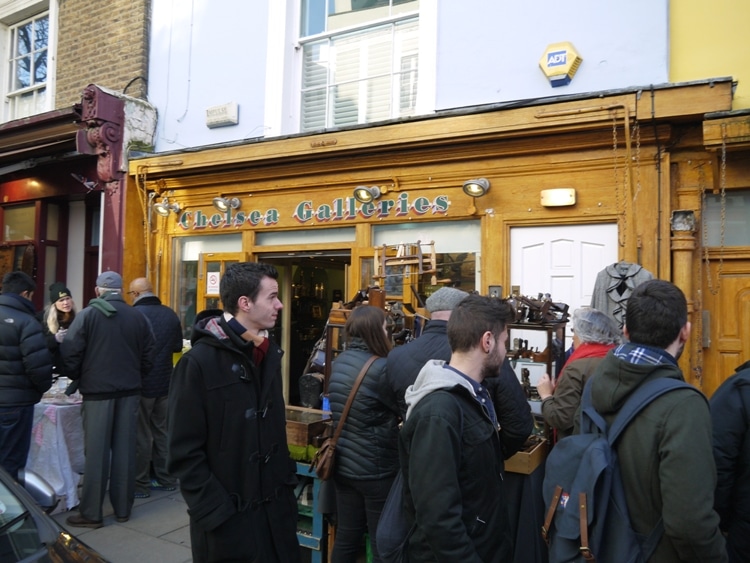 You'll see a lot of antique shops on this section of Portobello Road.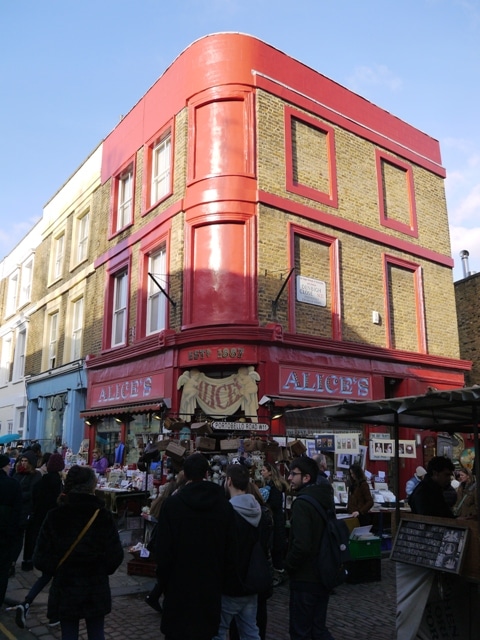 On this part of the road you'll see Alice's, which is one of the most photographed shops on the road.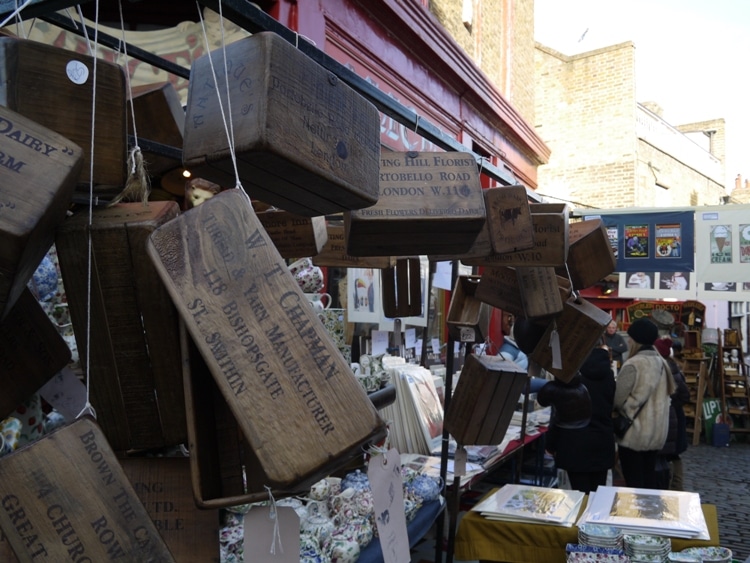 Alice's sells all sots of souvenirs, pictures and odds and ends,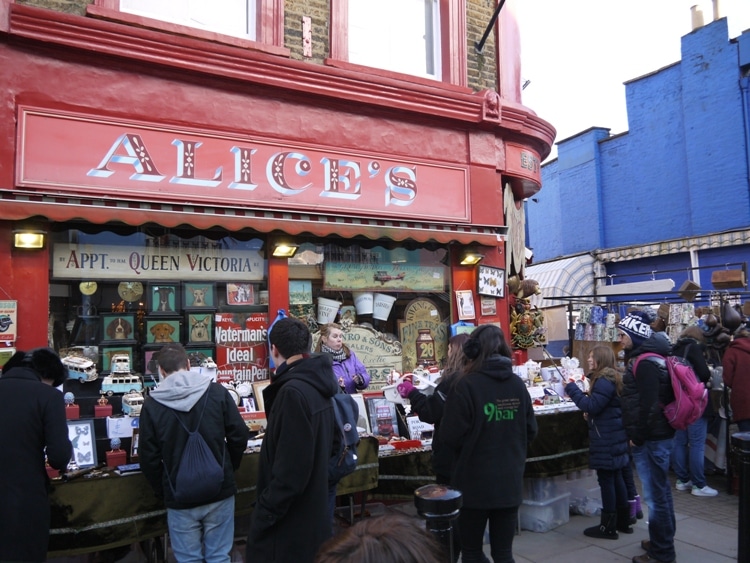 This is quite a colorful section of the street with all the houses painted in bright colors.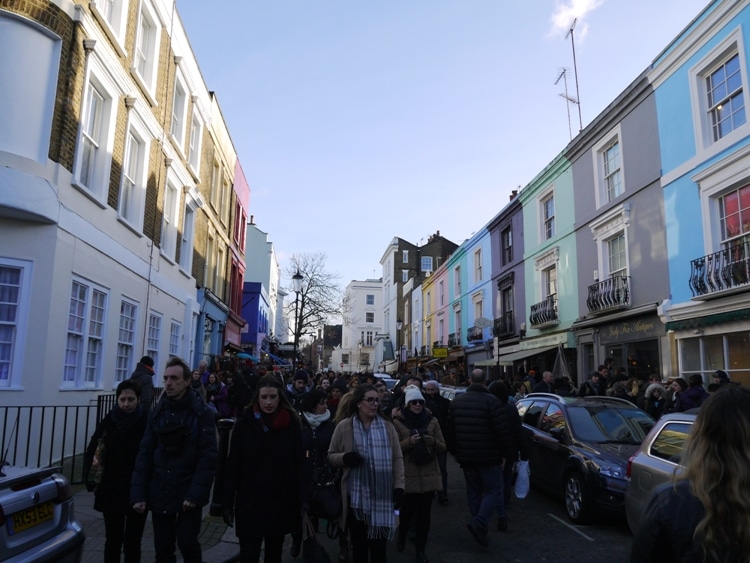 Here's a shot looking up Portobello Road. It's this crowded every Saturday.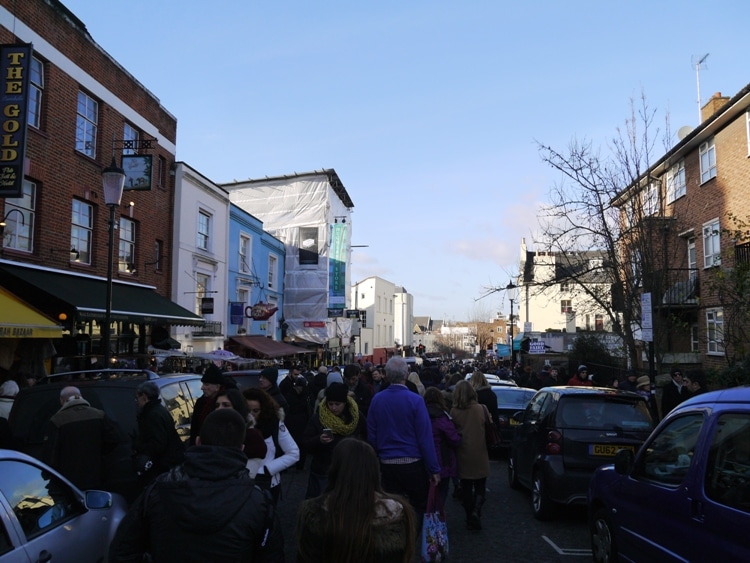 And this is looking down Portobello Road. I used to live on the right hand side, just behind the building with the balcony.
You'll also see musicians playing along the road, although the police sometimes stop them playing.
The souvenir shop above was the bookstore in the film Notting Hill, featuring Hugh Grant and Julia Roberts.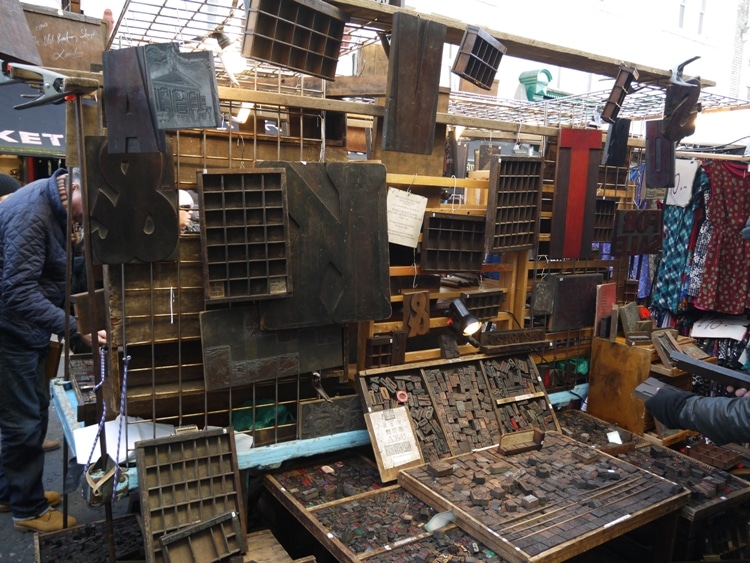 A stall selling antique printing blocks.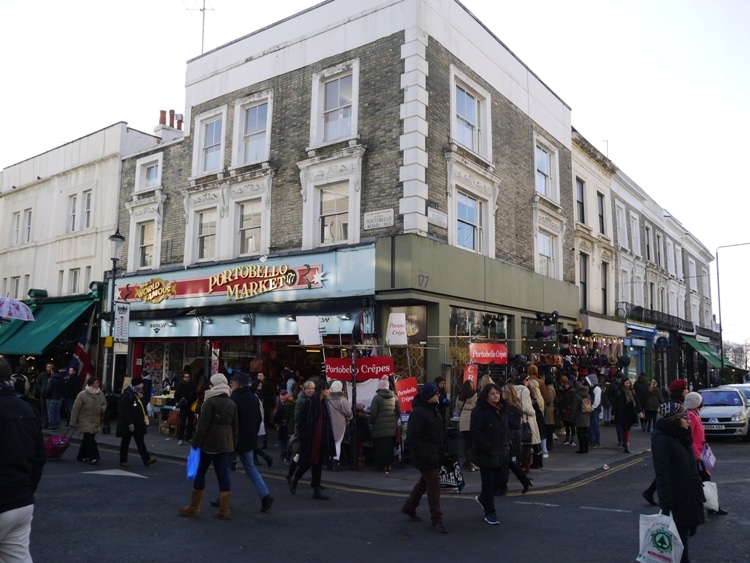 This is one of the many indoor markets that mostly sell antiques.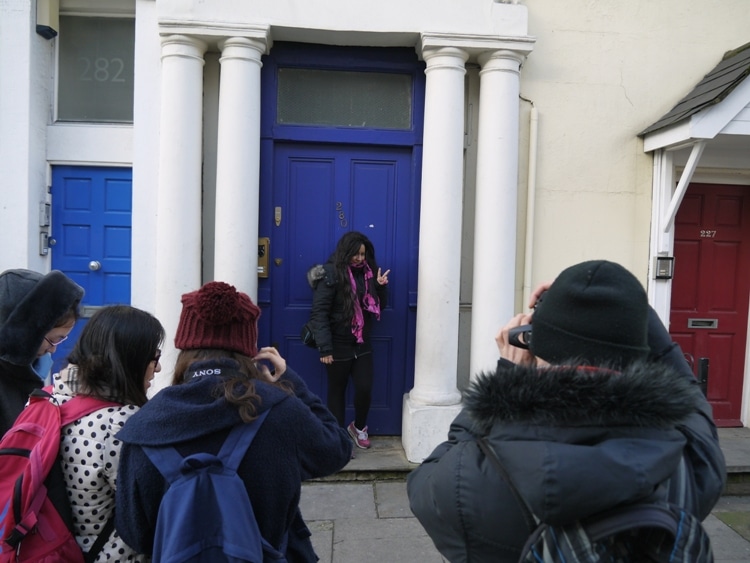 At the junction with Westbourne Park Road, and next door to Starbucks, you'll see the famous blue door from the film Notting Hill. There are always tourists getting their photos taken there.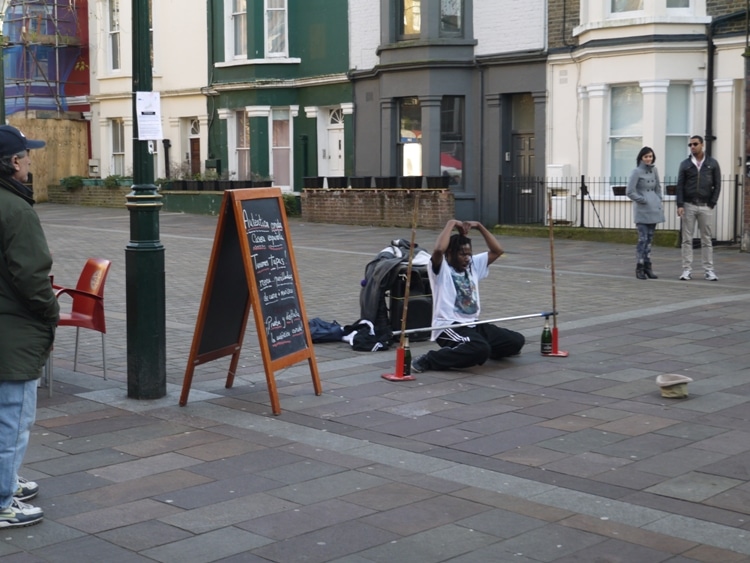 Here's another street performer. This time a limbo dancer.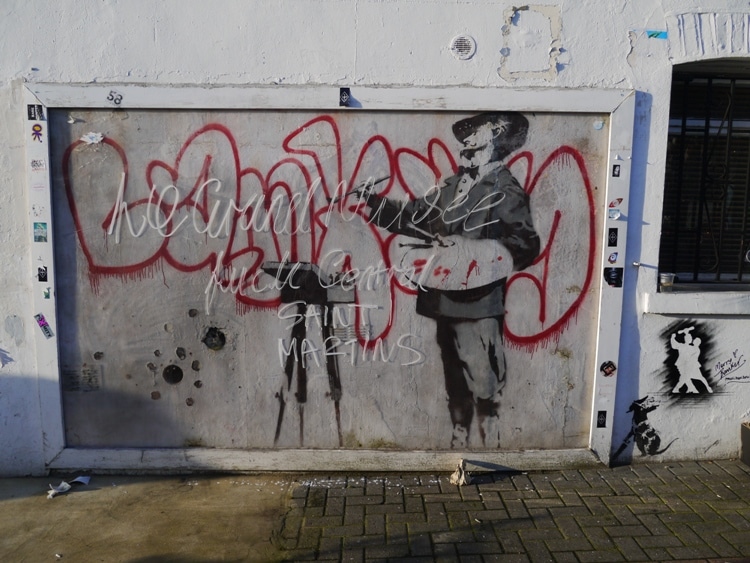 Just off Portobello Road on Acklam Road you can see some Banksy artwork.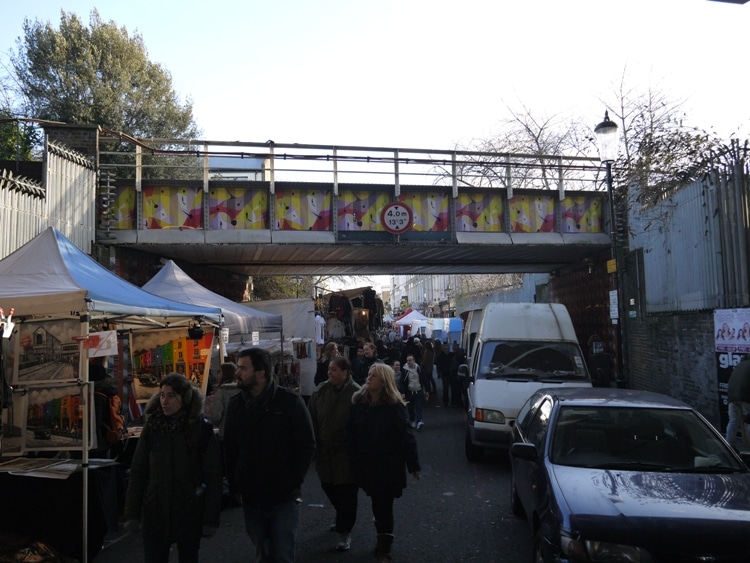 This is just passed the railway bridge. The Hammersmith and City line trains travel along this stretch.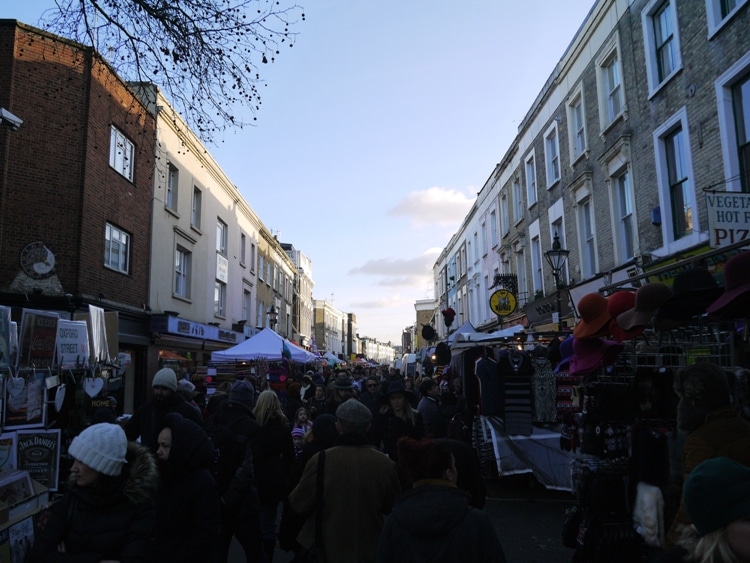 Just to the right of the above image is the excellent vegetarian cafe, The Grain Shop.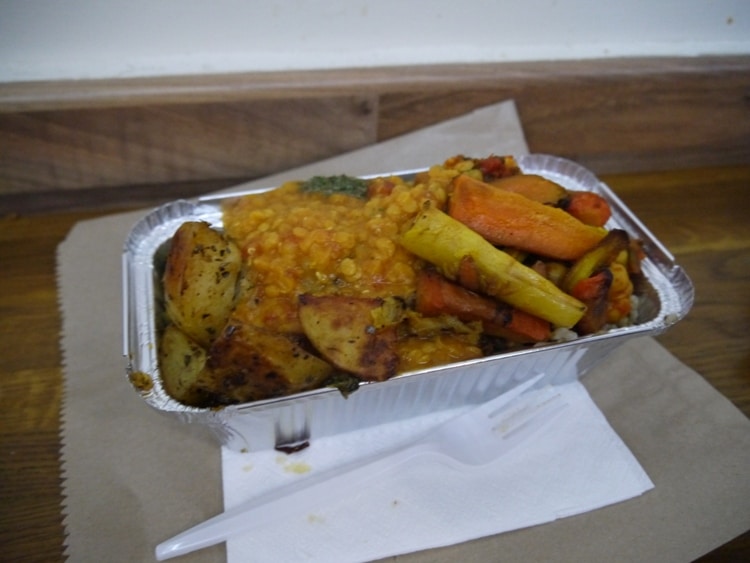 We stopped at The Grain Shop for lunch.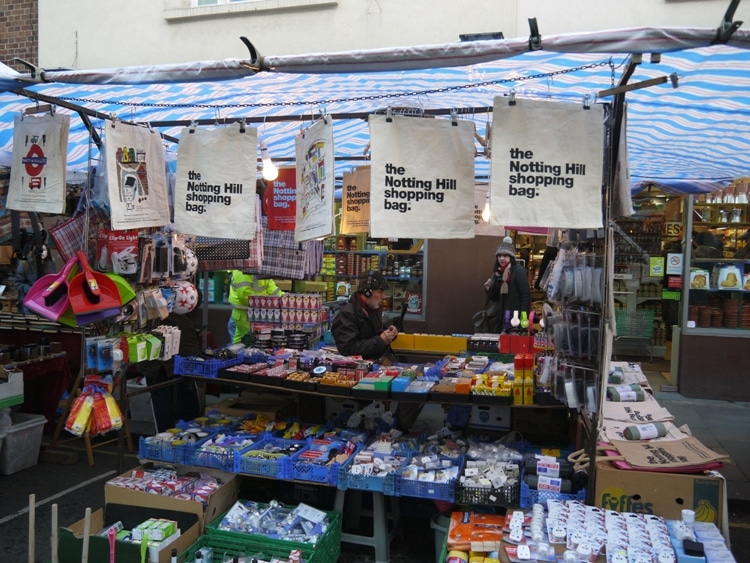 A stall selling Notting Hill bags and other odds and ends.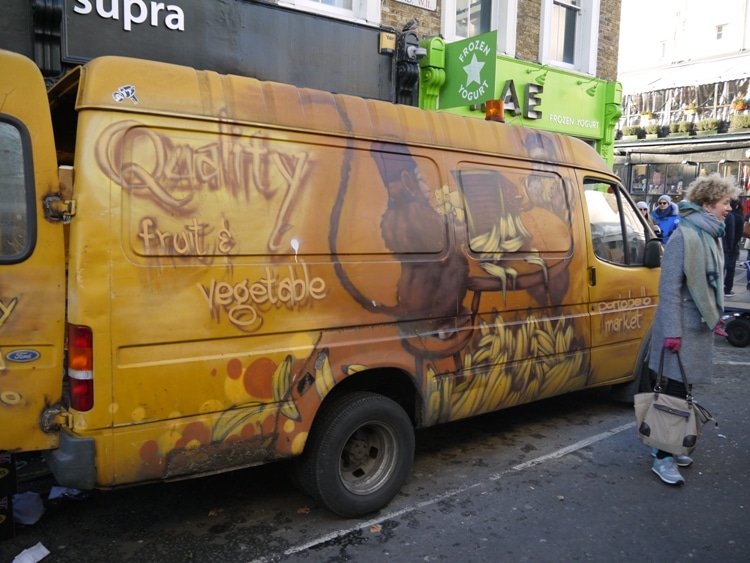 I always used to see this colorful fruit and vegetable van parked on Portobello Road.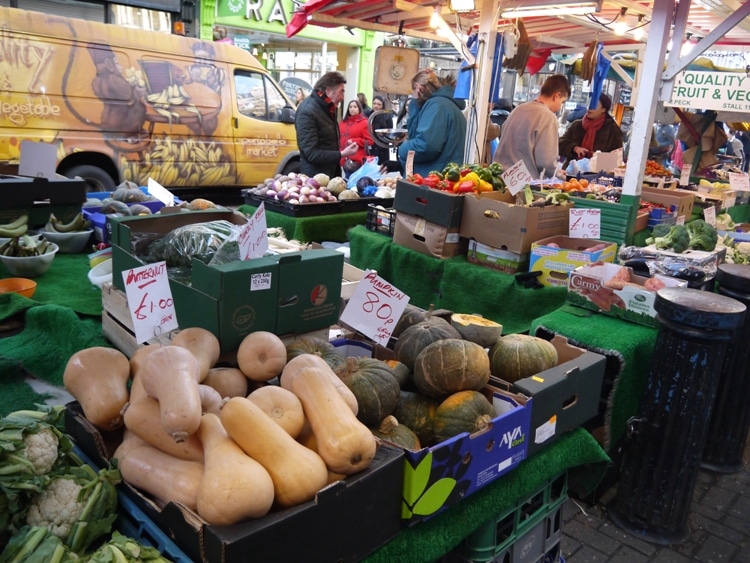 Portobello Market is well known as a fruit and vegetable market. The produce is fresh every day and the prices here are very reasonable. I always used to shop here when I lived in Portobello.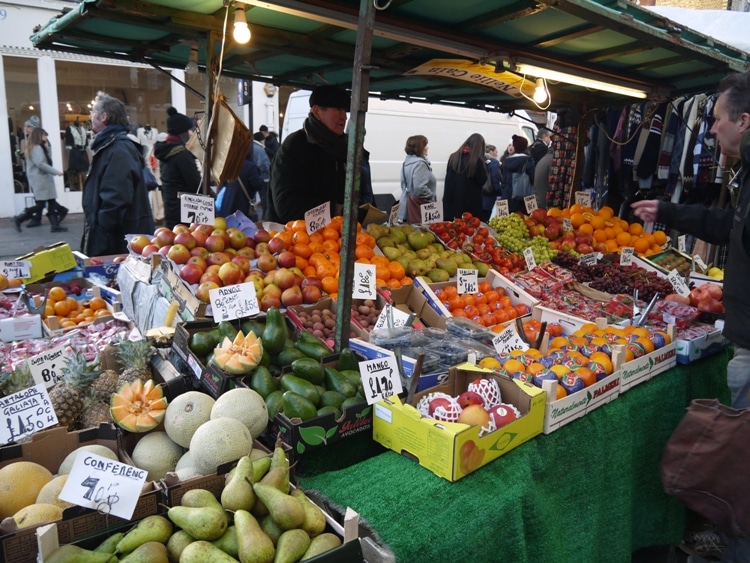 This stallholder has been selling fuit at the same stall for decades. We bought some strawberries and blueberries.
If you're into independent music, then Rough Trade is the place to stop. There are a few other good record shops in this area. I think Rough Trade has been in the same shop since the 1960s.
Hotels In London
London is one of the world's greatest cities and has some amazing hotels. We usually book our hotels with Agoda, as they have a fantastic selection and also a price match guarantee. Check out Agoda London to see what's on offer.
For our first three nights in London we stayed at 73 Suites, which is an aparthotel in Bayswater. You can see our review at 73 Suites Aparthotel, London.