When you think of Bali, Indonesia, most people picture beautiful beaches and amazing weather. For better or worse, my memory of Bali will be forever tainted by one of the most weird purchases I've ever made during my travels: cow urine. You didn't read a typo there. I purchased cow urine to drink in Bali. But let me explain.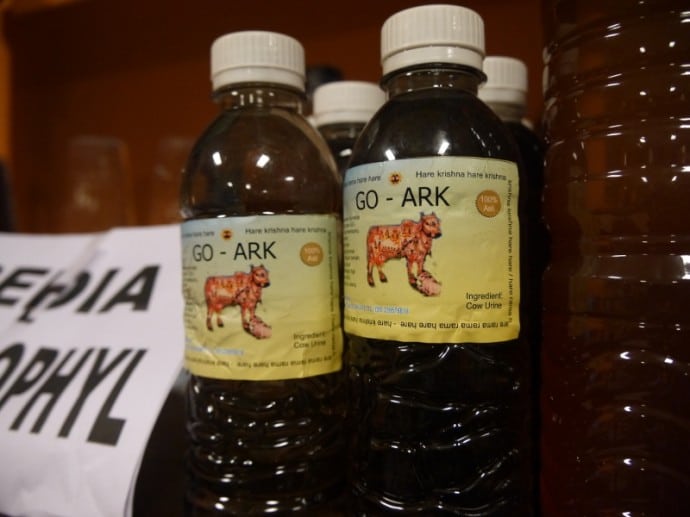 We were in a Hindu vegetarian restaurant in Bali and had just had a delicious glass of chlorophyll drink with our meal. I looked up and spotted a sign on the shelf that seemed to indicate that they sold bottled chlorophyll drinks as well.
I thought I'd get a bottle to take away, so picked up the bottle next to the sign. As you can see from the pick below, it was easy to assume that this was, in fact, the chlorophyll mentioned on the sign.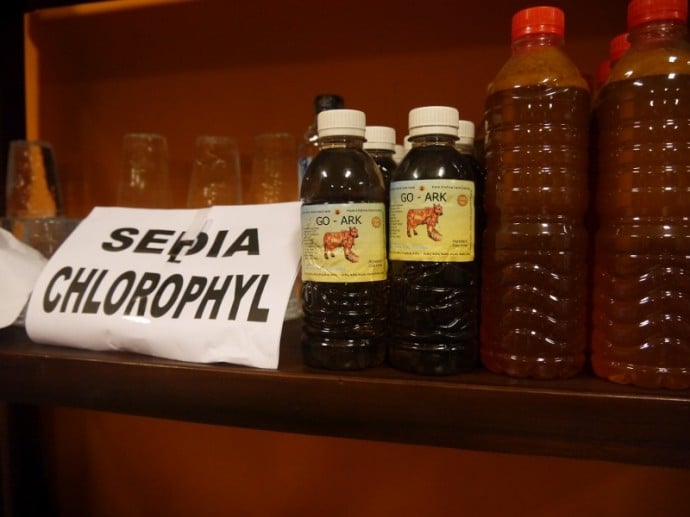 As soon as I picked the bottle up the owner asked if I knew what it was.
"Umm…chlorophyll?" I asked, a bit caught off guard.
"Not quite" he replied. "What you're holding is our bottle of cow urine. This is what we use in Indonesia to cure a number of different diseases. Would you like to have a taste before you buy?"
It took me all of a split second to decide that this probably wasn't what I wanted to purchase today. I politely declined his request and left quickly before my nausea caused me to pass out on the floor.
When we returned to our hotel I did a bit of research on the internet and discovered that, sure enough, cow urine is very popular in India. For the time being I'll be sticking to coffee.
Have you tasted cow urine?