Thailand's national symbol is the elephant, so it seems very fitting that these animals should have a final resting place that fits in with their exalted status. This resting place is the Elephant Graveyard at Wat Pa Arjiang in Ban Ta Klang elephant village in Surin province. For some great hotels in Surin, check out Agoda Surin.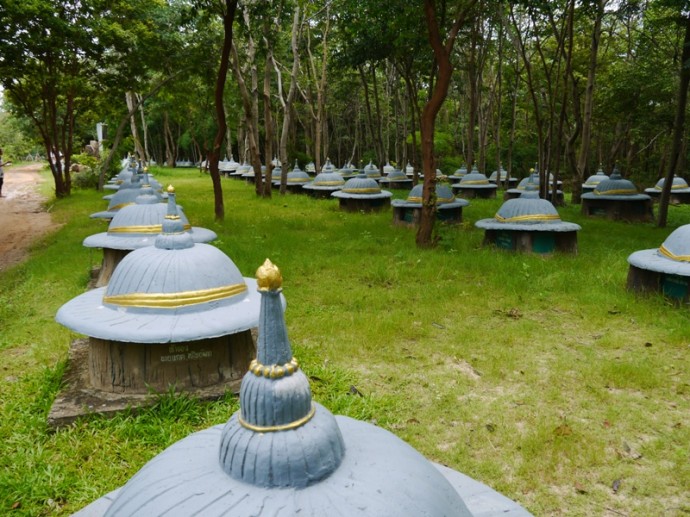 There are around 100 elephants buried at the cemetery, which has existed since 1995. The temple's abbot had a dream one night about an elephant that he had bonded with when he was young. The elephant had died after being hit by a car and had been buried in another province. In the dream the elephant asked to be reunited with the monk, which is why the monk decided to bring the remains back to the temple and start a cemetery.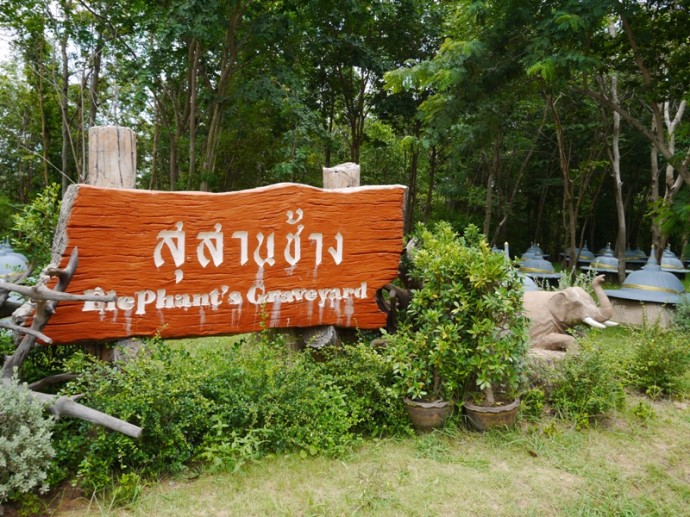 By 2005 there were around 40 graves, and the district chief at the time asked for more funding from the provincial governor. The cemetery was then expanded to around 100 graves.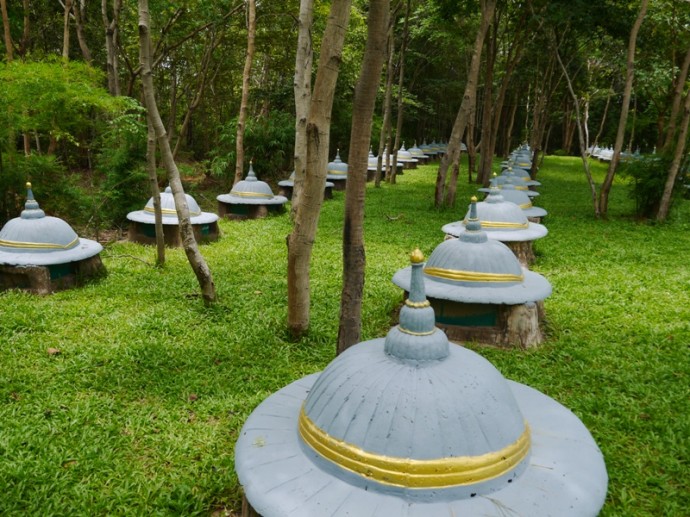 When elephants die they can't be buried at the cemetery right away. First they need to be buried elsewhere for 5-7 years to allow enough time for the body to decompose. The skeleton is then dug up and moved to the cemetery.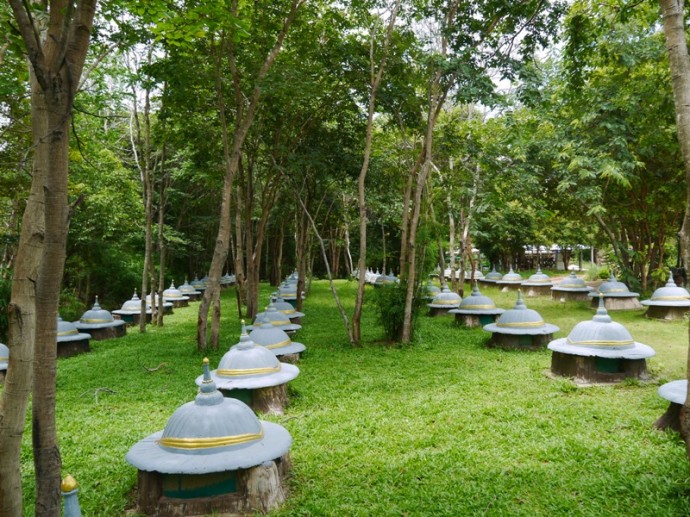 The tomb is in the shape of an ancient hat that is meant to be symbolic of providing shade for the elephants at their final resting place.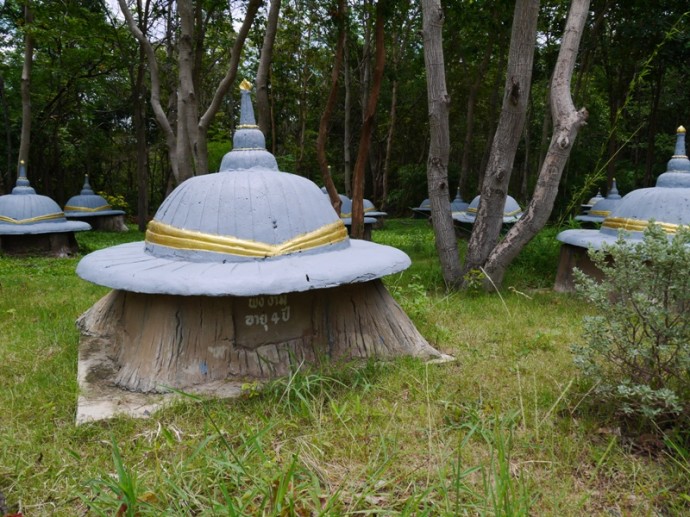 Some of the graves show the age of the elephant when it died. The above elephant was only 4 years old when it died.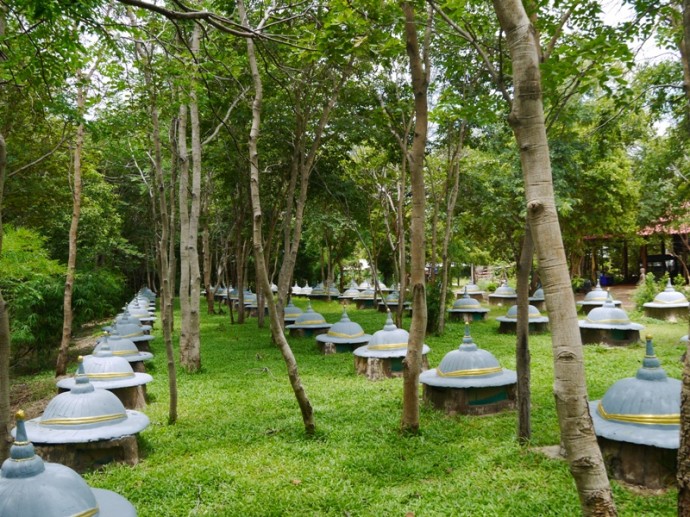 The way this graveyard is cared for shows that the owners love the elephants and want an appropriate resting place for them.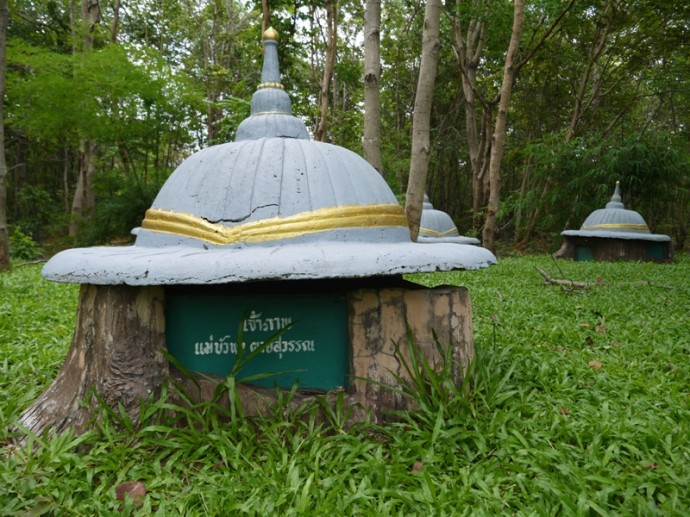 The elephant graveyard is part of the Ban Ta Klang elephant village. This is the biggest elephant village in Thailand and is home to around 100 elephants. Sadly, most of them are chained up. But the Save Elephant Foundation – Surin Project is helping to bring about a better life for both the elephants and their mahouts. They currently support 12 elephants, and this allows the elephants to live in a more natural setting.
The baby elephant shown above with its mother is just two months old and very friendly.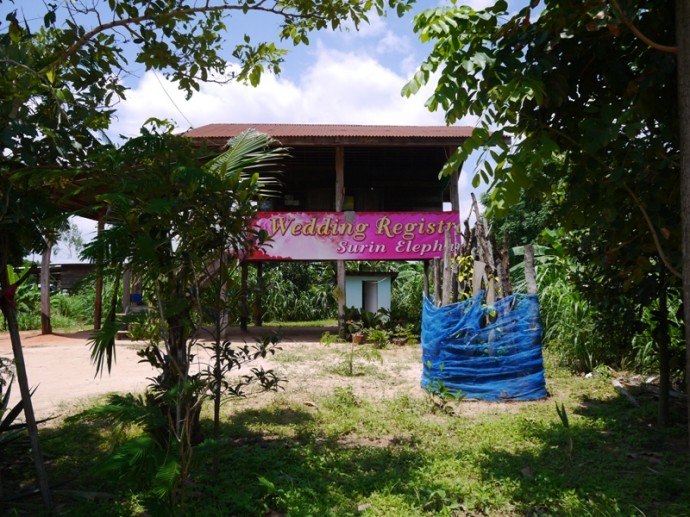 The elephant village has a registry office, so it's possible to get married in this unique setting.
How To Get To Ban Ta Klang Elephant Village
Ban Ta Klang elephant village is 50-60 km from Surin city center. If traveling by car, the easiest way to get there is to take Route 214 north towards Chom Phra. Shortly after passing Chom Phra you'll see signs pointing the way to Ban Ta Klang. If you don't have a car it's possible to get a songthaew, van or taxi from Surin bus station.
Hotels In Surin
For some great hotels in Surin, check out Agoda Surin.