You may remember from an earlier post that I traveled on an InterRail Global Pass, while Miu traveled on a Eurail Global Pass. Miu has now completed the 15 days of travel on her pass, so was it worth it? First off let me tell you a little bit about how the pass works. If you already know how the pass works and want to see out actual train journeys, head over to Our 1-Month Europe Train Adventure.
Choosing Your Pass
Which pass you choose depends on which countries you want to visit and how long you're planning to travel for. This can be a little time-consuming, but it's also great fun deciding which countries you're planning to visit on your trip. I'd recommend heading over to Eurail.com and using their range of tools to help you select the most suitable pass. For example, if you'd like to visit lots of countries over a month, then a 1-month continuous pass might suit you. As we like to travel a little more slowly, we opted for the 15 days within 2 months pass.
What You Get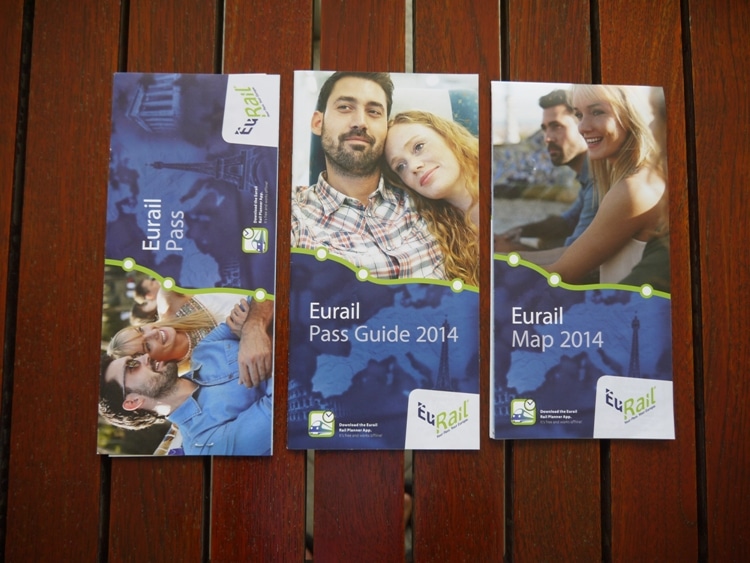 Once you've ordered, your Eurail pass should arrive in a few days time. You'll get the Global Pass, a Eurail Pass Guide and a handy Eurail Map.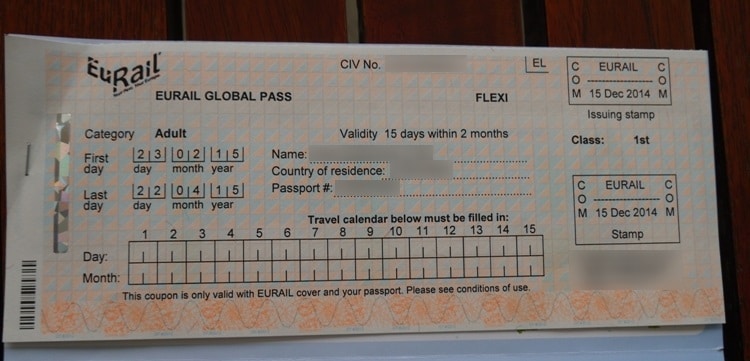 The actual pass is stapled to a cover and it needs to stay attached, so don't take if off. The pass above shows the 15 days of travel and you just need to fill in the day and month each time you use it. Note that you can make more than one train journey on any particular day. You are entitled to 15 days of travel not 15 train journeys.

There pass cover contains a handy guide to the countries that the pass can be used in. Make sure you check that the pass covers the countries that you're planning to visit.

Attached to the ticket is a simple 3-step guide to using your pass.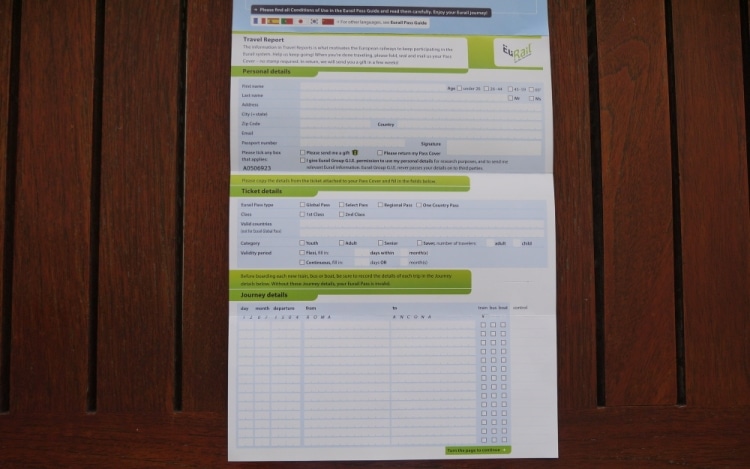 The pass also contains a travel report section that you need to fill in and return at the end of your travels.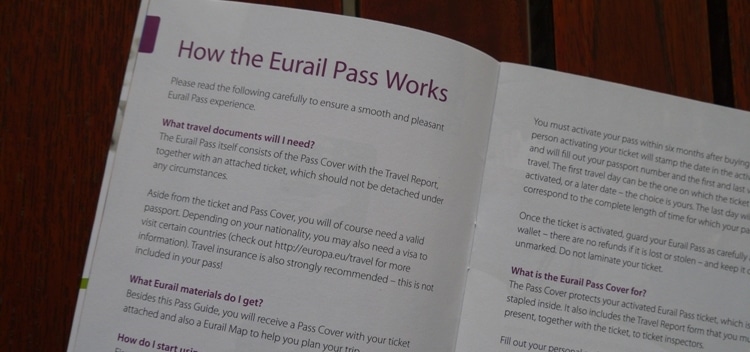 The Eurail guide is a handy booklet that explains everything you need to know about using your pass. Make sure you read this before starting your travels.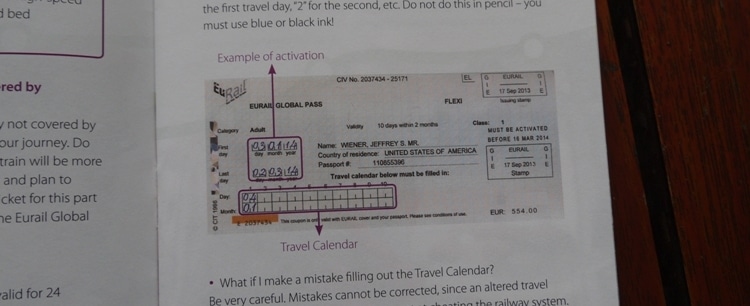 The guide also includes very clear instructions for filling in the pass on the days that you travel. It really is simpler than it looks.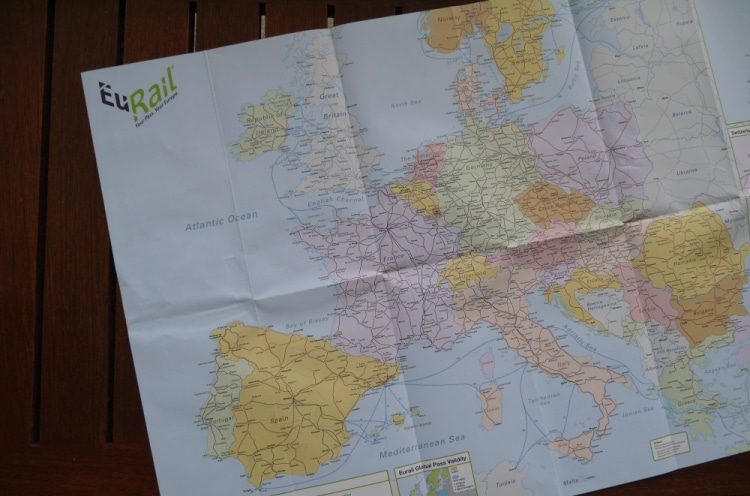 The Eurail map is a great way to get an overview of the whole network so that you can better plan your journey.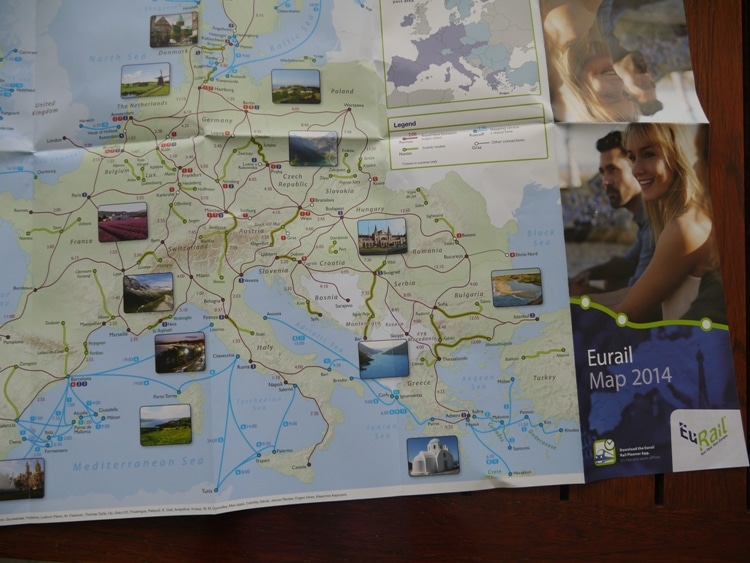 The reverse side of main map has a simplified map that shows the travel time between major cities. We found this to be particularly useful while traveling.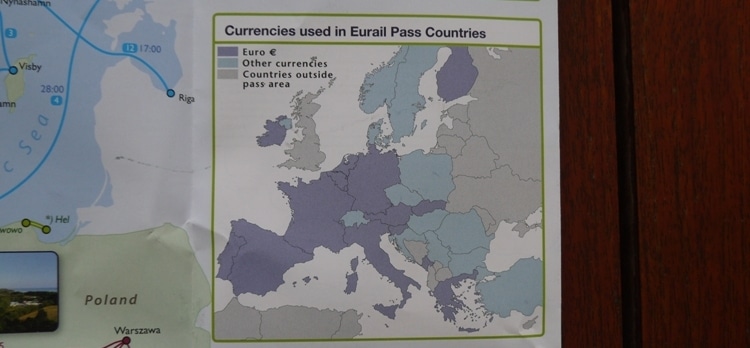 The map also has a few other extras, such as map showing currencies in use in the various countries. Luckily, the majority use the Euro, so you can stick to one currency for most or all of your travels.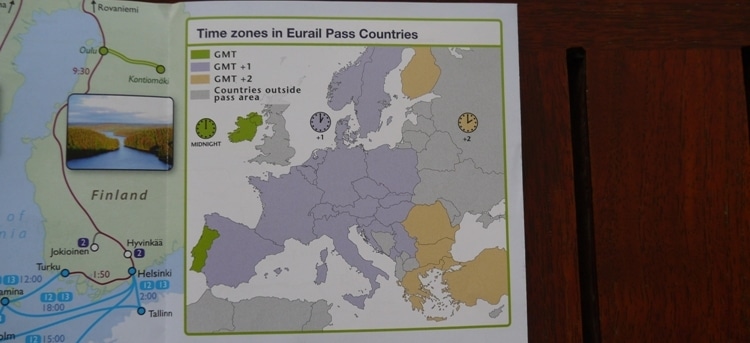 You should be aware that some countries in Europe are in different time zones, although the vast majority are the same.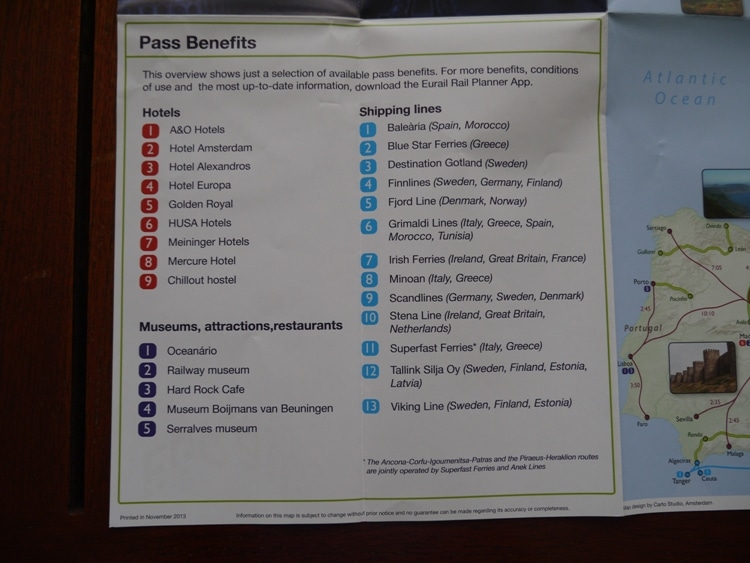 The map also shows what hotels and attractions offer discounts and other benefits for Eurail pass holders.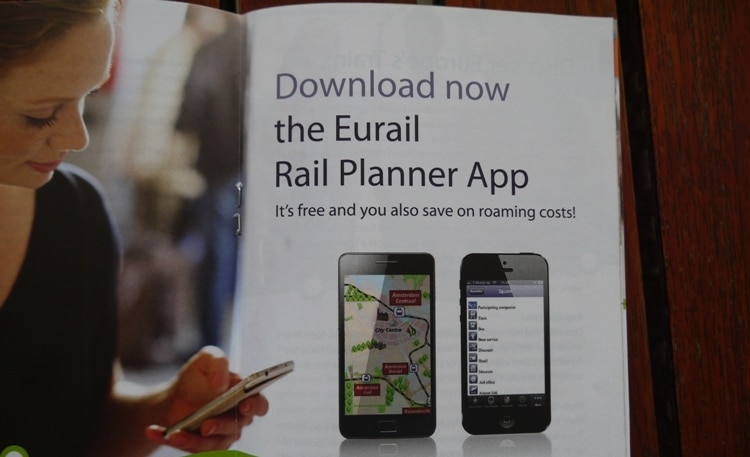 Don't forget to download the Eurail Rail Planner App. We found this to be very useful for planning our journeys.
Other Things To Note
Some train journeys require seat reservations and you may have to pay a separate booking fee for this. It's a bit of a hassle, but you need to check before each journey.
Was It Worth It?
The answer is an emphatic yes. We love traveling by train and Europe is one of the best places to do this. The majority of the train network in Europe is modern and efficient and the scenery is spectacular. See our 1-Month Europe Train Adventure post for details of all the train journeys we made and cities we visited.
Where To Buy Your Global Pass
You can buy your global pass at the Eurail website. If you're heading to Europe I highly recommend getting one.
Hotels In Europe
If you're planning to travel to Europe, we suggest checking out the fantastic range of hotels at our favorite hotel booking website, Agoda.com. Don't forget to sign up for free points, as we have had numerous free hotel stays with the points we've collected.