Bayswater is an upmarket part of London that's right next to Hyde Park. If you walk around this area you'll see row after row of beautiful terraced townhouses. But will you spot the pair of dummy houses? I lived in London for around 20 years, with nearly all of that spent in my condo on Portobello Road, just a 10-minute walk away from Bayswater. I was one of those that did indeed walk passed the fake houses on Leinster Gardens many times without so much as a second glance. Can you spot them in the picture below?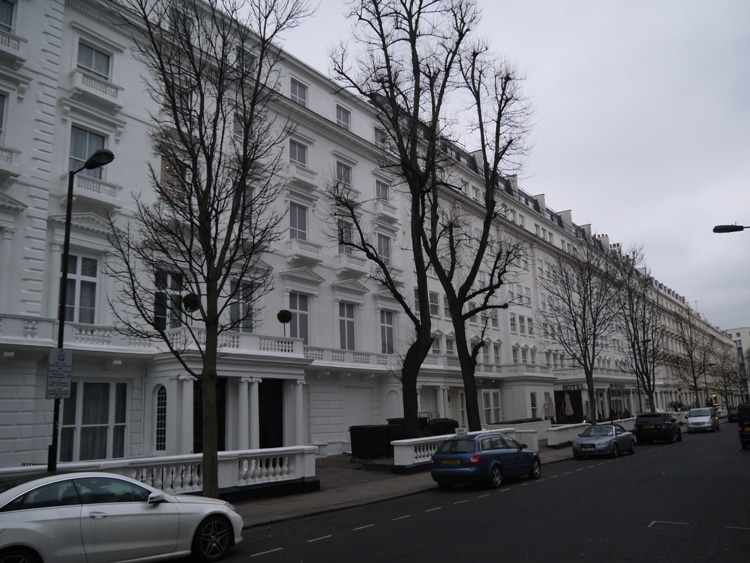 If you look closely, you'll see that 23-24 Leinster Gardens are the only houses on the street that have blacked out windows. I say houses, but what you see is just a facade. Look behind the facade and there are no houses. So, what's going on here?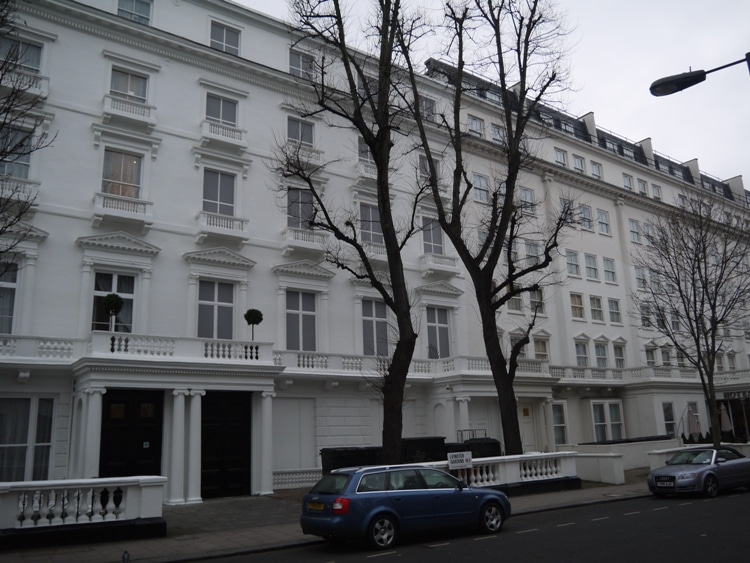 When the Metropolitan Railway was built in 1863, two houses on Leinster Gardens had to be knocked down in order to build the tunnel for the Paddington to Bayswater stretch of line. These were numbers 23 and 24. After the tunnel was completed the gap had to be left open to allow the trains to vent (disperse the fumes), so it was decided to build a facade to match the houses on either side.
The reason a tunnel couldn't just be dug under the houses is because at the time rail tunnels were built using a cut and cover method. This involves digging a hole deep enough for the tunnel and then covering it up.
When the Metropolitan & District Line was first opened locomotives were powered by steam, so there needed to be sections of tunnel that were open to allow the steam and fumes to escape. So this area is one of the places where the locomotives were allowed to vent.
If you walk around to the back of the 'houses', in Porchester Terrace, you'll be able to see the tunnel opening and the back of the facade.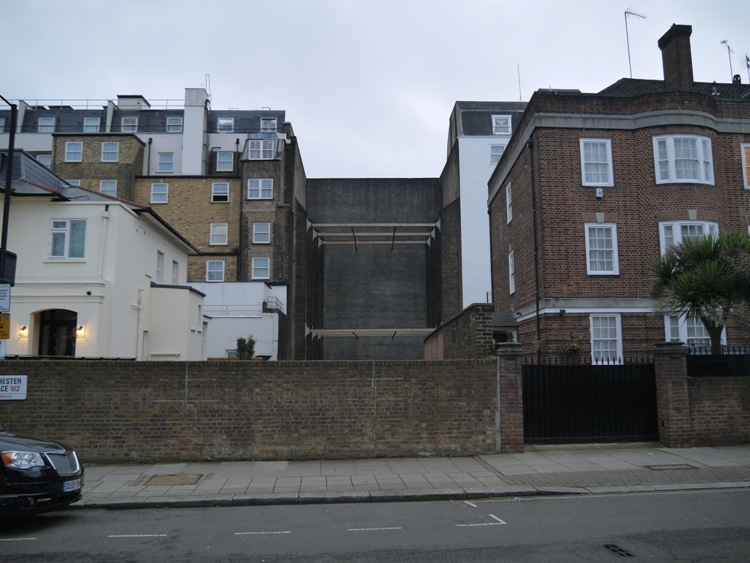 Practical jokers have been know to order pizza for delivery to 23 or 24 Leinster Gardens. For some reason the pizza delivery guy can never get an answer at those addresses.
Hotels In London
For our first three night in London we chose the 73 Suites Hotel in Bayswater. It's just a few streets away from these fake houses. See 73 Suites Hotel Review.
For other great hotels in London, check out Agoda London, our favorite hotel booking website.