We stayed here for two nights and were very happy with the our stay. The staff were friendly and helpful, and this helped make us feel at home. This hotel only has two floors and 17 rooms, so everything feels a bit more personal, which is a good thing. Our room cost around $25 per night, which is very reasonable for Surabaya. Click here to book a room at Family Guest House visa Agoda.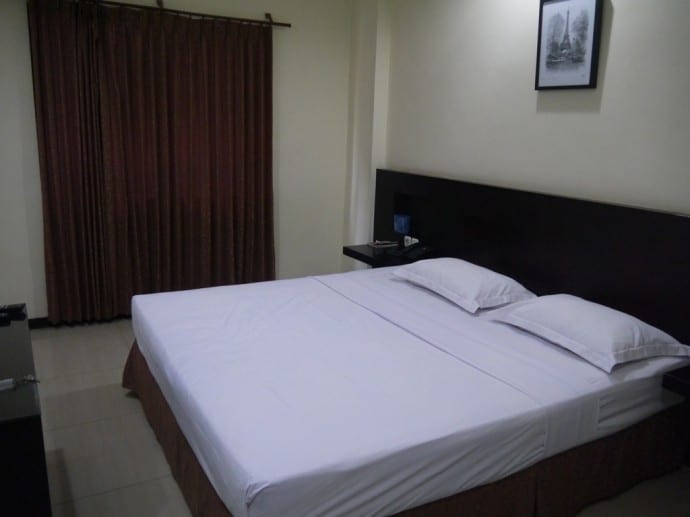 Our room had an extra-large bed that was very comfortable, the aircon worked well, and there were enough sockets in the room to charge our cell phones, cameras and laptops. Most hotels that we've stayed at in SE Asia have been sadly lacking in electrical sockets.
The room also had a TV, a place to hang clothes, and a suitcase rack.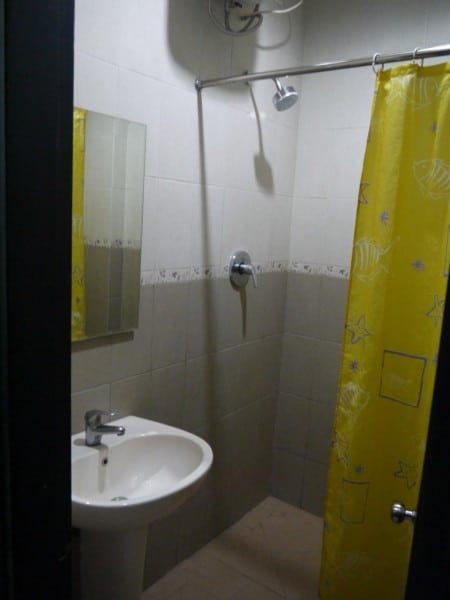 The bathroom was fairly basic, but we were glad to see that the shower was separated by a curtain, as this is a rarity in many hotels in SE Asia.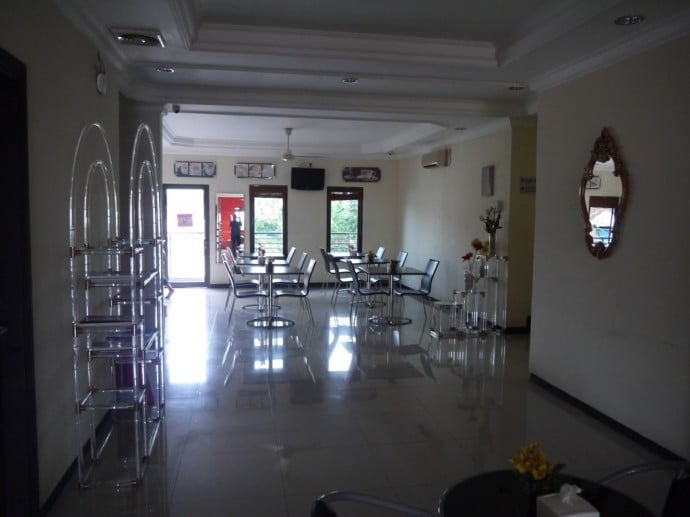 The cafe area was on the second floor near our room. You can get free tea and coffee there, and also downstairs at the lobby. This is also where breakfast is served.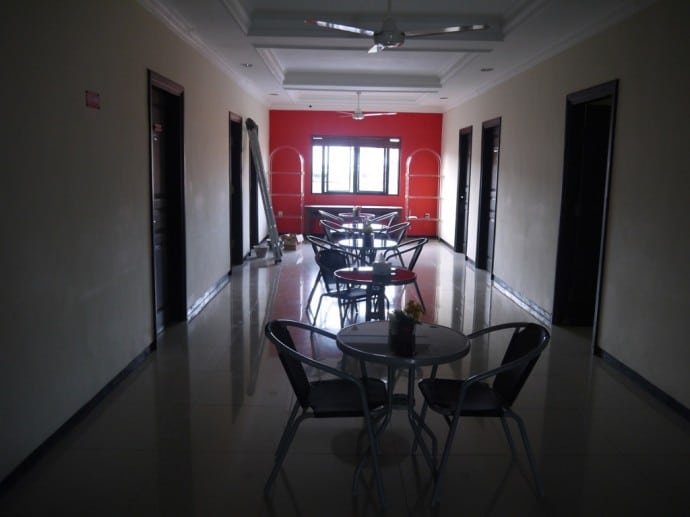 There is also seating outside the room, so you can sit and use your laptop or have a coffee there.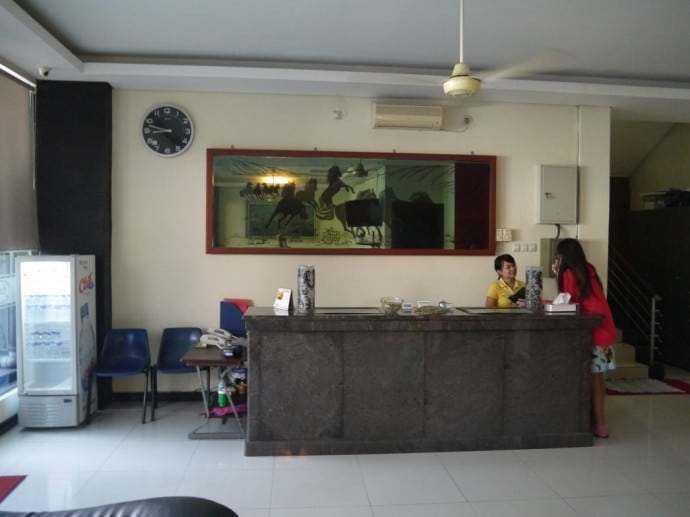 Wifi at the hotel is a little slow, but we've found it to be slow everywhere we've stayed in Indonesia. Uploading files wasn't too bad though.
Taxi Tip
If you're arriving by train, don't take a taxi from within the station grounds. Instead, walk outside the main entrance and get a Bluebird Taxi. They are honest and reliable, and always use the meter. We made the mistake of getting a Nurimas Taxi – the driver said he'd use the meter, but then refused to switch it on. We ended up paying double what we should. Avoid at all costs. We've used lots of Bluebird taxis in Indonesia and always had a great experience.
Videos Of Family Guest House, Surabaya
Room 207 At Family Guest House
Cafe At Family Guest House
Lobby At Family Guest House
Street View At Family Guest House
Hotels In Surabaya, Indonesia
Click here to book a room at Family Guest House visa Agoda.