Getting a tourist visa for Thailand in Bali is very straightforward, as there is a Royal Thai Consulate in Denpasar. I planned to get a different visa here, but was told I needed to get it in Jakarta. But I thought the information I found out would be useful for anyone wanting to get a tourist visa from from there. If you plan to stay long-term in Thailand, have a read of Thailand Visa Options For Long-Term Stays.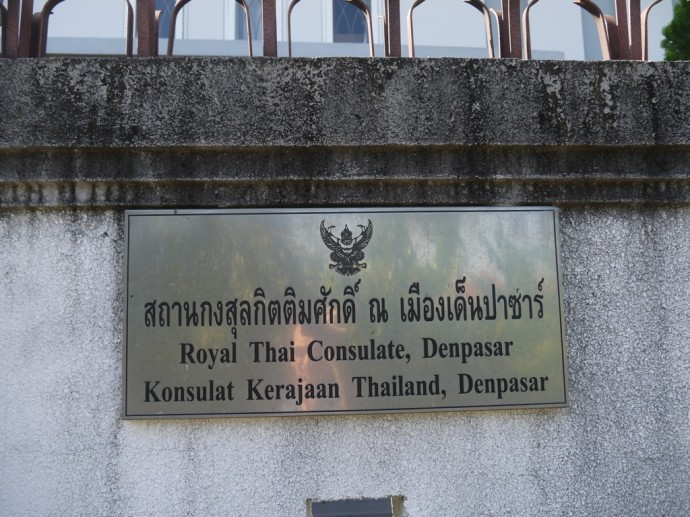 To get a tourist visa, just go along to the Royal Thai Consulate in the morning, fill out an application form and hand it over with your passport, three photos and the fee. They only accept USD, so make sure you get them before you visit the Consulate. You'll then need to go back two days later to pick up your passport and visa. The Consulate is open Monday to Friday 09:00-12:00 and 13:30-16:00. Mornings are to accept applications, and afternoons are to collect your documents.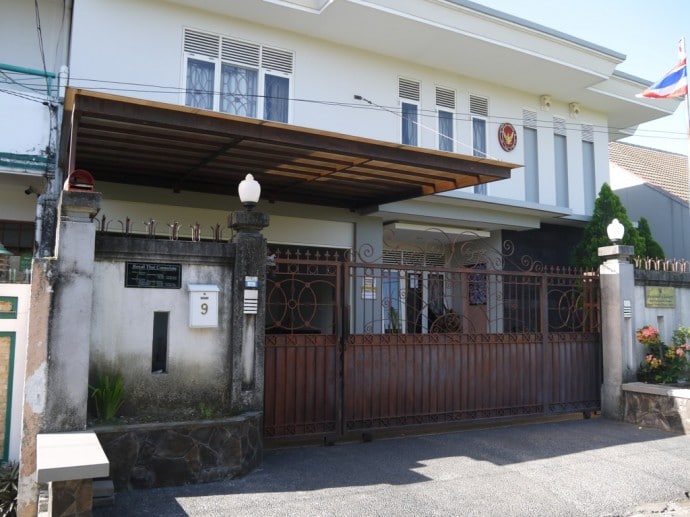 The Consulate is located in the Renon district of Denpasar, on the road behind the Japan Consulate. We stayed at Cityzen Renon Hotel, as it was only a 5-minute walk from the Consulate. Leave the hotel, turn left and keep walking until you see the Consulate on your left hand side. The hotel is on Jalan Ciung Wanara II, which changes to Jalan Permuda II just before you get to the Consulate. So the hotel and Consulate are both on the same stretch of road.
Royal Thai Consulate, Denpasar
Address: No. 9, Jalan Permuda II, Renon, Denpasar
Opening Hours: Mon-Fri 09:00-12:00 (Applications) & 13:30-16:00 (Collections) – Closed on Thai and Indonesian holidays
Hotels In Renon, Denpasar
Click here to book a room at Cityzen Renon Hotel via Agoda. It's around 5-minutes' walk to the Royal Thai Consulate.