Goldie Boutique Guest House in on Street 57, just a few meters from the popular Street 278. It's a fairly large guest house that also has a spa and cafe. The best rooms are the balcony rooms, as these have great reviews of the surrounding area, which has lots of greenery.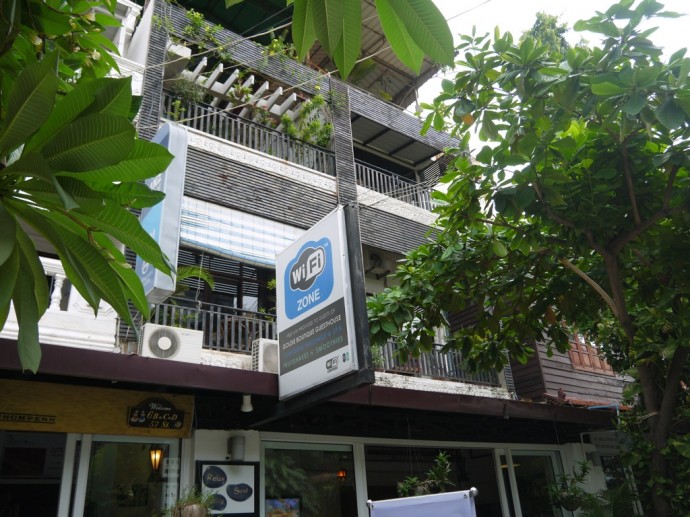 The hotel at fairly decent wifi, with speeds of around 3.5-4.5 Mbps download and 6-17 Mbps upload.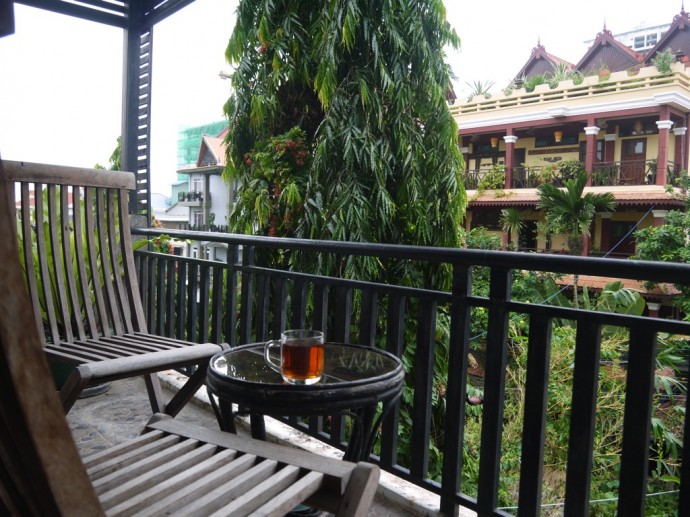 Our room had TV, small fridge and small cupboard that functioned as a wardrobe. Two bottles of water were provided every day, but the hotel didn't offer breakfast. There are lots of places to eat nearby, so that wasn't a a big deal. There wasn't a kettle in the room, but hot water was available from the cafe on the ground floor.
The room itself was fairly basic, and without the balcony we probably wouldn't have chosen it. But the balcony area was a really relaxing area to be able to sit, and that's what made the stay here worthwhile.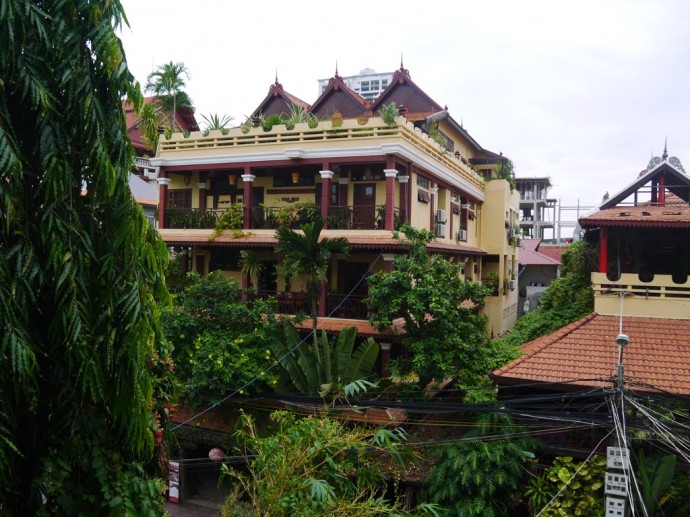 If you're planning to stay around Street 278 area of Phnom Penh, then this would be a good guest house to spend a few days at.
Hotels In Phnom Penh, Cambodia
To book this, or another hotel in Phnom Penh, check out the following Agoda link.