Street 278 and the surrounding area is our favorite part of Phnom Penh. The area is known as Boeung Keng Kang 1 (BKK1), and has a large and varied selection of restaurants, hotels, cafes, bars, boutique shops, spas and travel agents. The main area of interest is the stretch of road between Wat Lanka (Street 51) and Street 63.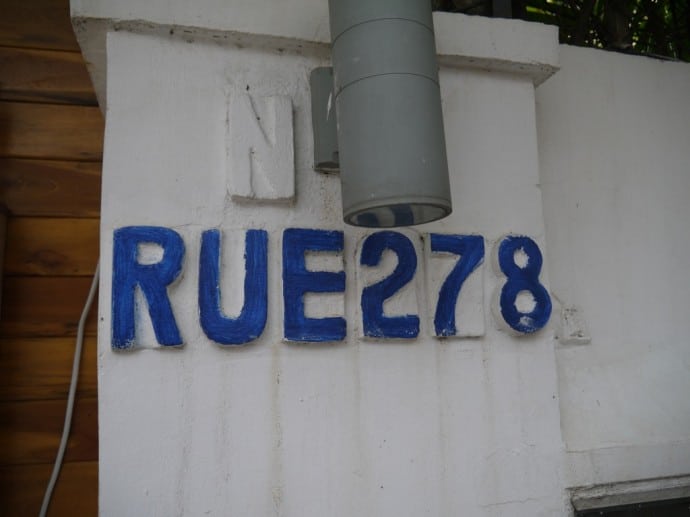 The atmosphere here is quite different from the rest of the city, as it's a bit more relaxed and laid back. The area draws lots of expats, NGOs and long-term travelers. It's been known as the foreigner area of the city since the 1980s.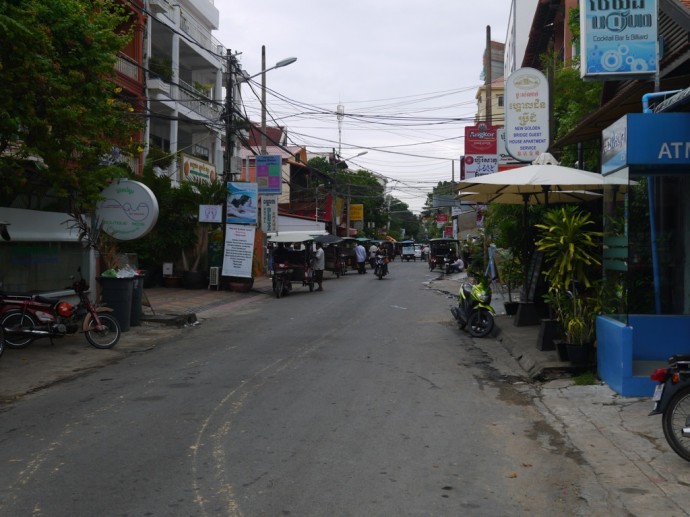 This area is pleasant to walk around at any time of day, but is at its most lively during early evening when most of the bars and restaurants start filling up.
Restaurants On Street 278
There are plenty of restaurants on this street, and they cover most types of cuisine. There are vegetarian restaurants, Indian, Pakistani, Italian, Spanish, Khmer and lots more. And all the restaurants we ate at had excellent food. This area is a bit of a foodie paradise.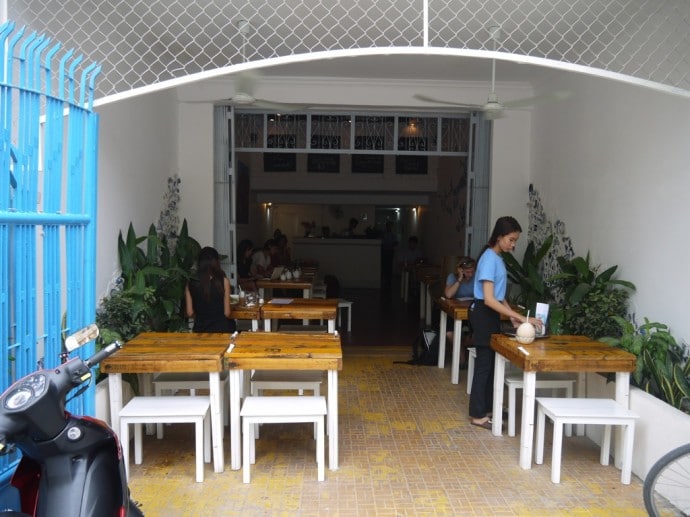 La Table Khmere has a mixture of Khmer, Western and vegetarian food, plus some excellent coffee. It also serves beer, wine and cocktails.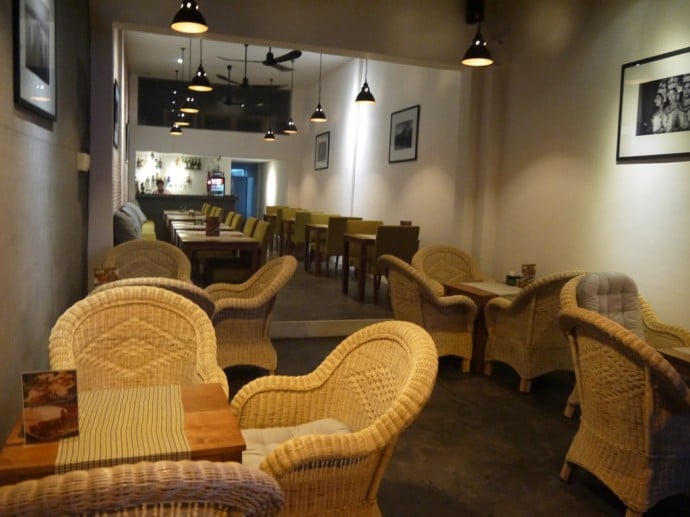 This Spanish Tapas Bar is quite popular.
As well as serving Indian food, Angkor Indian also serves Khmer and Western food.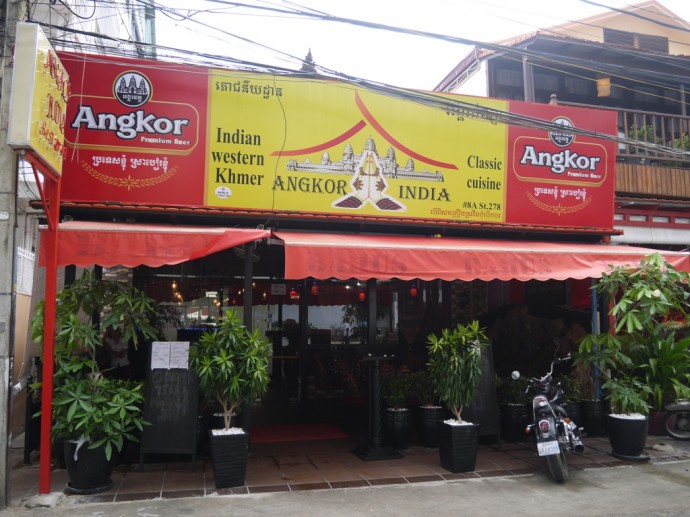 Spas On Street 278
There are a range of spas on Street 278 and the surrounding area, including at Goldie Boutique Guest House.
Hotels On Street 278
There are many hotels on Street 278, and we checked most of them out. We can recommend all three hotels that we stayed at in this area – Amber House and HomeFeel CS Hotel on Street 278, and Goldie Boutique Guest House on Street 57 (about 10 meters from the junction with Street 278).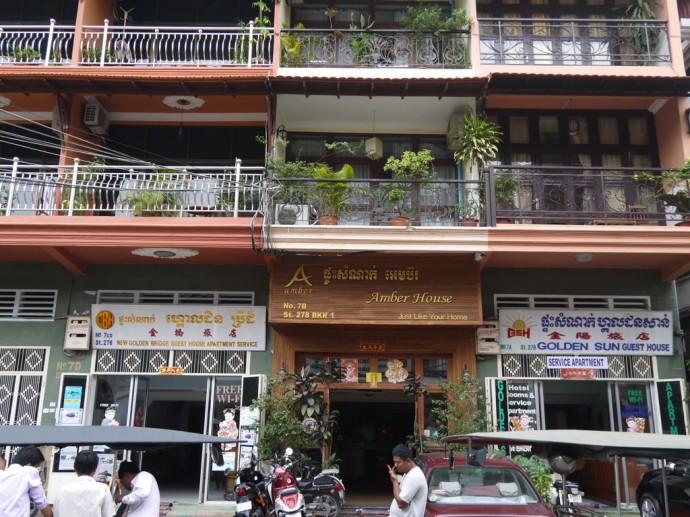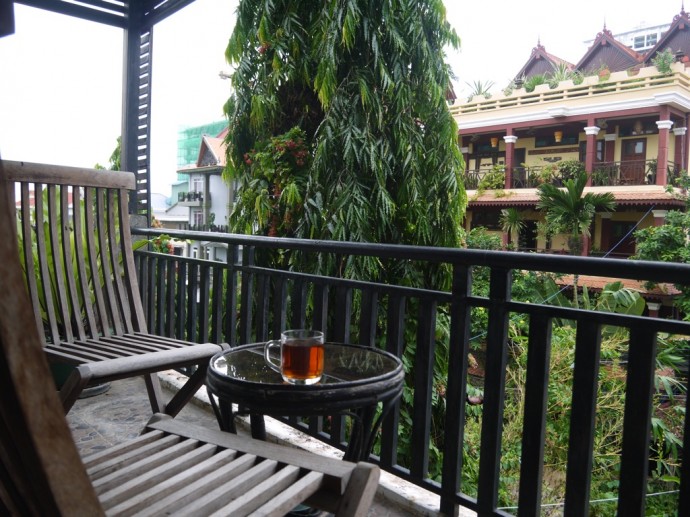 Other Attractions
Street 278 is only a few minutes walk from Independence Monument and Toul Sleng Genocide Museum.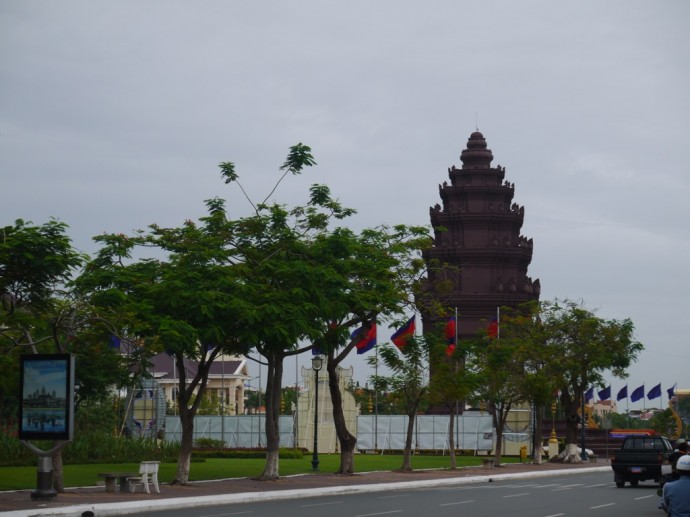 Independence Monument is about 2 minutes walk from Street 278, at the eastern end.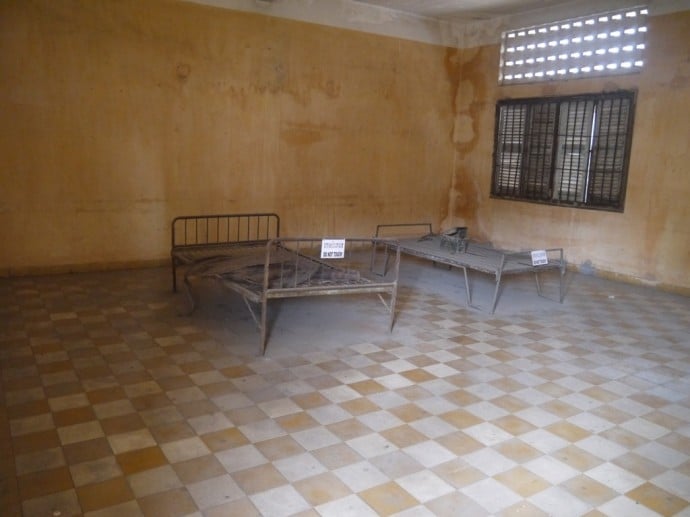 The Toul Sleng Genocide Museum is a must-see for most visitors to Phnom Penh. It's about a 15-minute walk from Street 278. A tuk tuk should cost around $1.
Hotels In Phnom Penh
If you're looking for a good hotel in Phnom Penh, then click on the Agoda link below. We stayed at Amber House Hotel and Goldie Boutique Guest House.