For our 3-day stay in Hoi An, we booked the Hoi An Lantern Hotel, which is just outside the old town, but within walking distance. It's a pleasant hotel, and we enjoyed our stay there. Click here to book the Hoi An Lantern Hotel.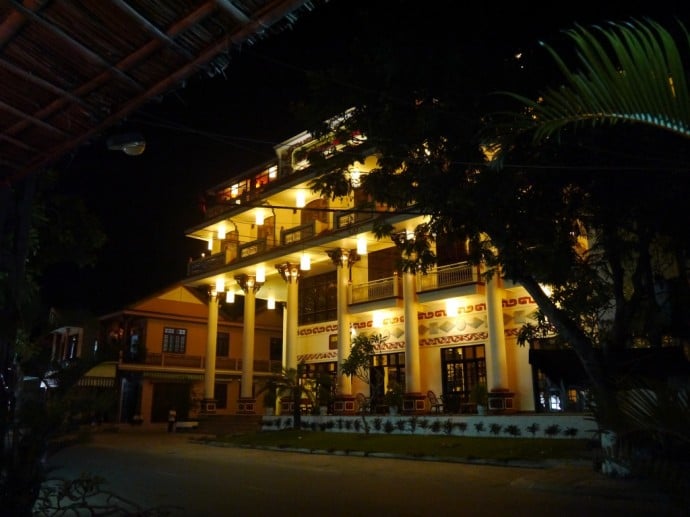 The Hoi An Lantern is a reasonably prices 3-star hotel. Cost of a standard room is around $30-35. If you're vegetarian, you should know that one of the best restaurants I've eaten at in SE Asia is directly opposite – Karma Waters.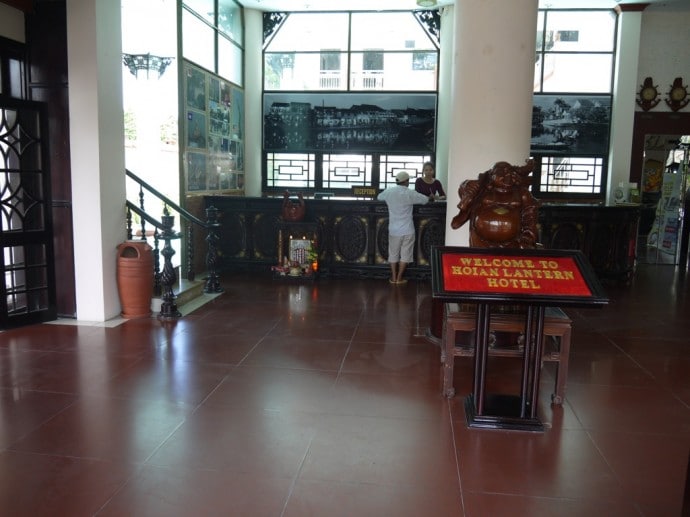 The staff at the hotel speak good English and are very helpful and friendly, especially the staff at breakfast.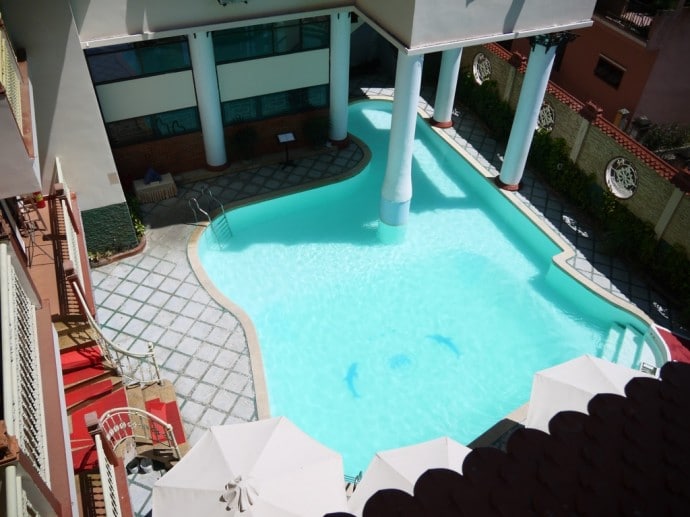 The hotel has a decent swimming pool that's located just behind the reception area, and it's a good place to chill out.
The hotel has a buffet breakfast that has all the usual – fruit, bread, toast, salads, rice, porridge, stir fry, eggs, etc. It's located on the 4th floor, so you have a great view over the surrounding rooftops.
The standard room we stayed at was a decent size, and the aircon worked well. The room had wifi that worked well most of the time, although it was down for a couple of hours on one of the days we were there. Download speed was fairly slow (usually under 1 Mbps when I tested it), but upload speeds were fairly fast (6-14 Mbps). The speed was adequate for our needs.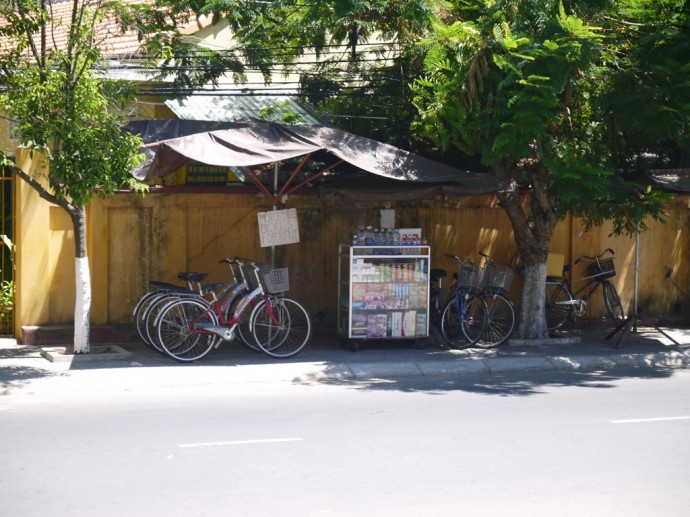 On our first day in Hoi An we hired bikes from a very friendly woman that has a stall directly opposite the hotel. Half a day bike hire was only $1 per bike.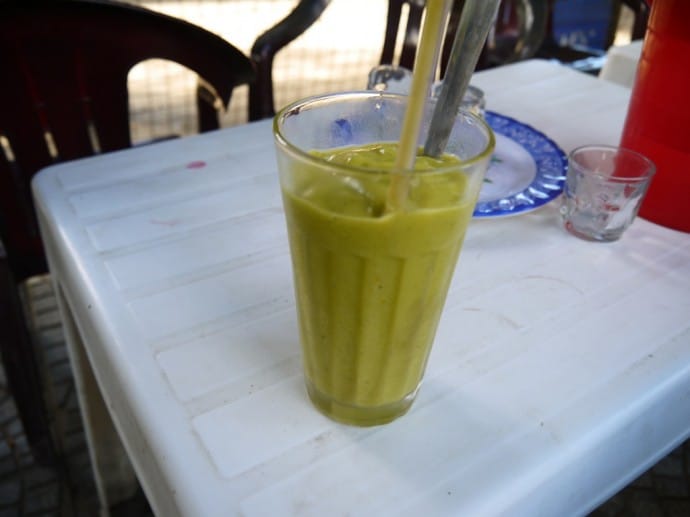 If you exit the hotel, turn right, and walk for 100-200 meters, you'll come to a smoothie and coffee stall that has seating on the pavement. You can get awesome smoothies here, including the avocado and mango smoothie shown above. We drank here every day. Smoothies are VND 20,000 ($1, £0.65).
Hotels In Hoi An
Click here to book the Hoi An Lantern Hotel, or to book any other hotel just click on the Agoda link below.