The fastest way to get between Hong Kong Airport and Hong Kong Island (or Kowloon) is by using the Airport Express Train service. It takes just 24 minutes to travel from Hong Kong Island's Central station to the airport. We arrived at the airport after the train had stopped running, but used the Airport Express to get to the airport for our departure. Click here for great Hong Kong hotel deals.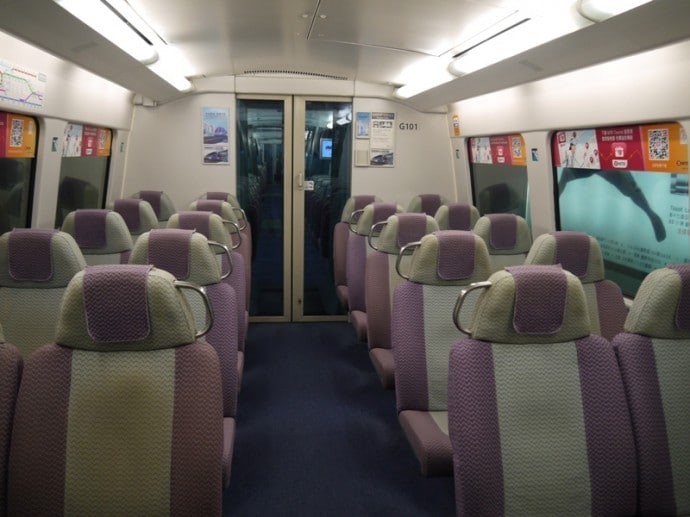 This train service is very clean and very efficient and is our preferred method of transport between the airport and city center.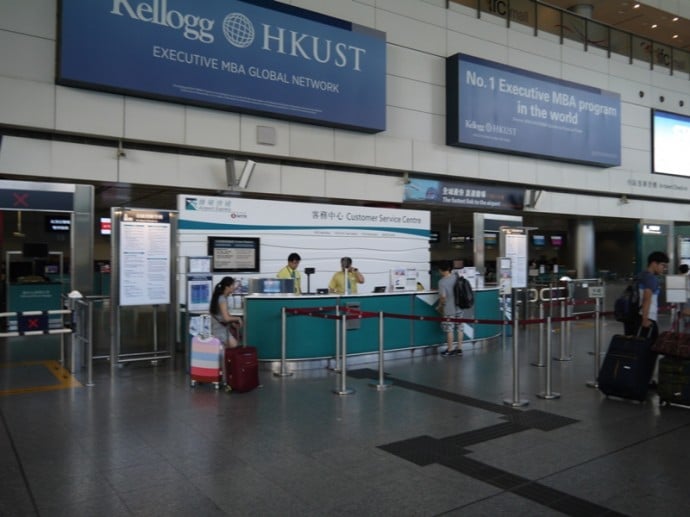 The Airport Express stations have customer service desks where you can get information and also buy tickets. As we were leaving Hong Kong we want to get a refund on our Octopus travel cards, and we were able to do this at the customer service desk. It's possible to load an Airport Express ticket onto the Octopus card and use that to travel to and from the airport, or you can buy separate tickets.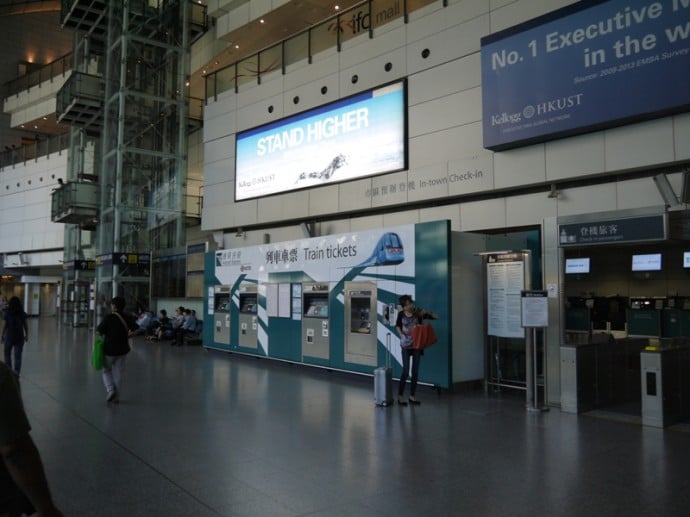 You can also buy your tickets from the Airport Express ticket machines. This is a fast and convenient way to buy them.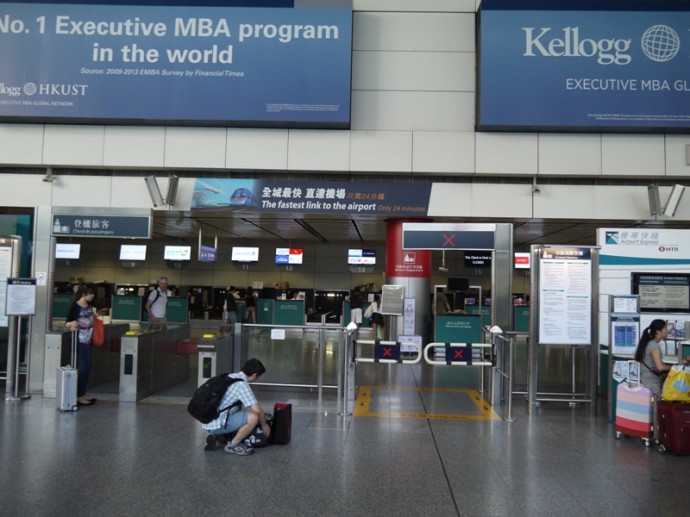 Once you've bought your ticket you can check in to your flight and also check in your bags. This is very convenient as it means you can have a more relaxing train journey without having to carry your luggage with you. You can't check in for Air Asia flights though, so you'll need to take your luggage with you onto the train.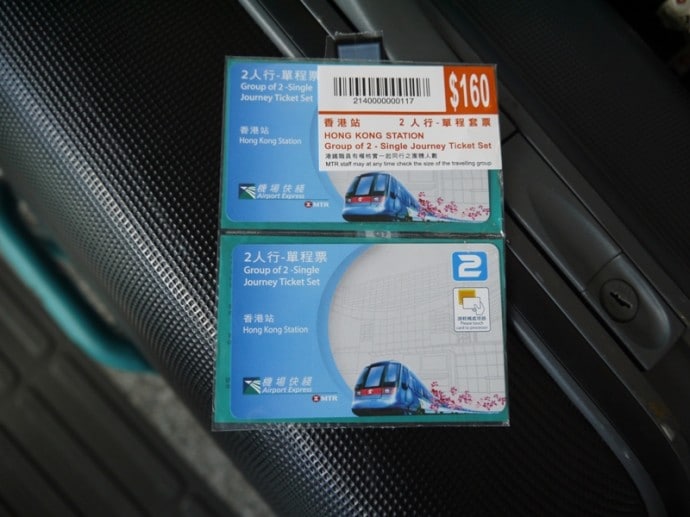 A single journey costs 100 HKD ($13), but a group ticket (minimum of two people) costs between 62.5 HKD ($8) and 80 HKD ($10) each.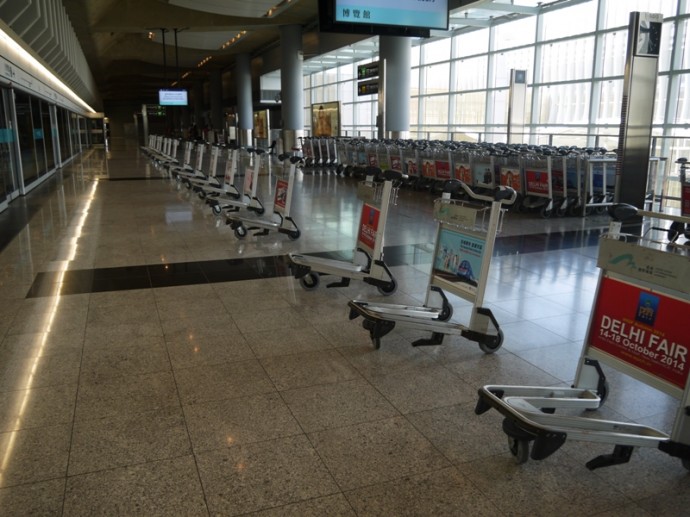 When you get off the train at Hong Kong Airport you'll see that the staff have helpfully lined up the luggage trolleys to make your life a little easier. I wish this happened at all airports.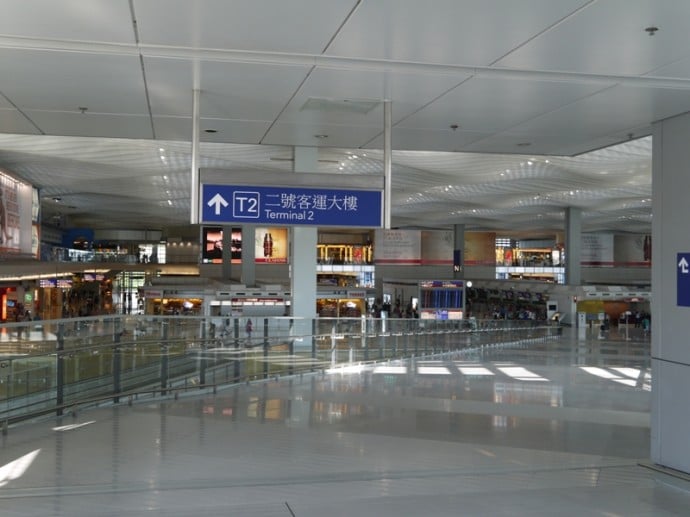 Make sure you get off the train on the correct side. Right for Terminal 1 and left for Terminal 2.
The trains run every 10-12 minutes from 05:54 to 00:48 every day. If you arrive outside those times you can either get a night bus or a taxi. Ask for details at the airport or at your hotel.
As you can see, the whole process is simple and straightforward. It's definitely the best way to get to and from the airport.
Hotels in Hong Kong
We stayed in two places while we were in Hong Hong. The first five nights were spent in an apartment that we booked via Airbnb, and the final three nights at the excellent Bishop Lei International Hotel, which we booked via Agoda.
Click here for more great Hong Kong hotel deals.
---